Preply aims to help you speak confidently in any language by finding online tutors who match your needs.
With over 49,000 tutors from 185 countries, Preply is a buzzing platform that accommodates all learning styles. So, you can be assured that you'll find the right tutor to help you grasp any language.
But is it the best platform for you?
I've taken several hours' worth of Preply lessons to let you know what it's all about.
With lessons in 24 languages, Preply's seeks to pair you with the best tutor for your needs and schedule. Thanks to its search filters, you can browse tutors not only by language or skill level, but also by availability.
Also, Preply encourages you to commit to lessons by offering classes in bulk. Namely, the site offers casual learning (6 hours), dedicated learning (12 hours), and unstoppable learning (20 hours).
But just how good is Preply? And can it really help you to speak comfortably in a new language?
That's what this Preply review is here to answer!
.
Quick summary
Pros
Highly personalized content with realtime feedback
Discounted trial lessons so you can find the right tutor
More adaptable to you vs. textbook learning
Free Preply blog and Q&A community
Varied content and lesson plans for all levels
Placement test to determine your level
Learn anytime with mobile/desktop options
Packages to suit a range of budgets
Cons
No free trial available
Website can be faulty
Best for: Anyone looking to learn a new language on-the-go and by their own schedule. One benefit of the trial lessons, in particular, is that tutors assess your own needs and develop lesson plans with those in mind.
Overall: Preply prepares you for speaking fluently in any language by giving you expert help. Unlike other platforms, Preply develops your vocabulary by connecting you with tutors 1-1. By doing this, you can speed up your learning and get on track with a personalized program. With over 49,000 high-quality teachers, Preply stands out by allowing you to select from a huge pool of teachers and filter lessons by availability. I liked that Preply got me talking with native speakers so I could better immerse myself in language-learning
-> Click here to check latest prices for Preply and get 50% off your first lesson
So, in this Preply review I'll cover:
What Preply is and how it works
The languages you can learn
What a lesson is like
How I reviewed Preply
Pros and Cons
Who it's for
How much it costs
Can you get a refund?
Features of Preply
Alternative providers
What others have said about Preply
Is it worth it?
FAQs
With that said, let's get started:
What is Preply?

Preply is a language-learning platform that allows you to connect with language experts from around the world.
At the time of writing, there are 24 languages available. Because you choose your own lessons, you can learn any of these languages alongside each other.
When selecting a teacher, you can book a trial lesson where your tutor will discuss your language goals. After that, you can buy hours and are in complete control of what and when you learn.
Your teacher will work with you to create a personal lesson plan. So, you can decide what areas you'd like to focus on and build a program that suits your goals.
Also, Preply has its own blog and community where you can ask and answer any questions you have about your language.
Preply features #2 in our best online English classes review.
How does Preply work?
One of Preply's selling points is that it's designed around you. This means you're in full control of what and when you learn and can trial different tutors to find your fit.
Usually, trial lessons are 1 hour long, and you can use this time to discuss your level and focus areas. By selecting one of the 3 package types (casual, determined, and unstoppable), you can also buy in bulk and commit to your learning.
The Preply classroom is similar to Zoom/Skype but is a built-in feature of Preply's desktop and app versions. So, you don't need to download any software.
With Preply, you can purchase a single lesson or buy in bulk. This means you're in control of your own learning and can design it around your commitments.
By taking a trial lesson with your tutor, you can determine your skill level and receive expert advice that suits your requirements.
Because lessons cover a range of price brackets, you can easily find a tutor that matches your budget.
Within the Preply classroom, you'll find a note and chat section, interactive whiteboard, and homework tab. These help to structure your learning and encourage engagement.
Tutors can send attachments and lesson plans, which appear in their own area. This means your learning is easily accessible wherever you are.
What's the method behind Preply?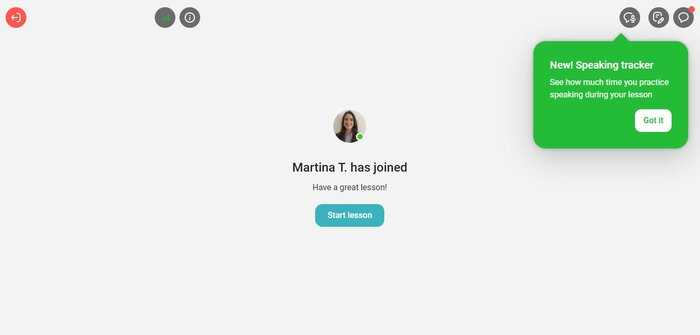 Preply's method is simple: by connecting you to a native speaker/private tutor, you can speed up your learning by getting carefully tailored content based on your needs. Preply also offers classes for students, businesses, and test preparation such as TOEFL.
So, unlike isolated learning platforms, you and your tutor can build together and get you speaking confidently and fluently in any language.
What languages can you learn with Preply?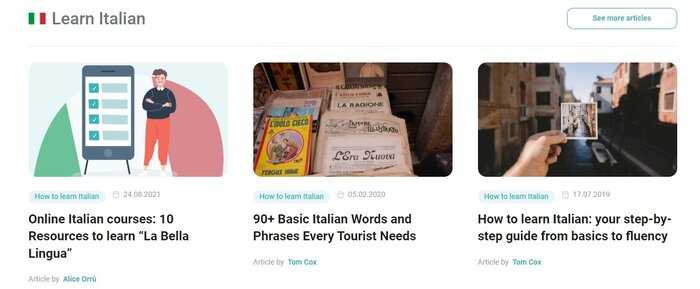 At the time of writing, Preply offers 24 languages.
To date, the most popular language courses include English, Spanish, German, and French.
You can also learn sign language with Preply.
What a lesson is like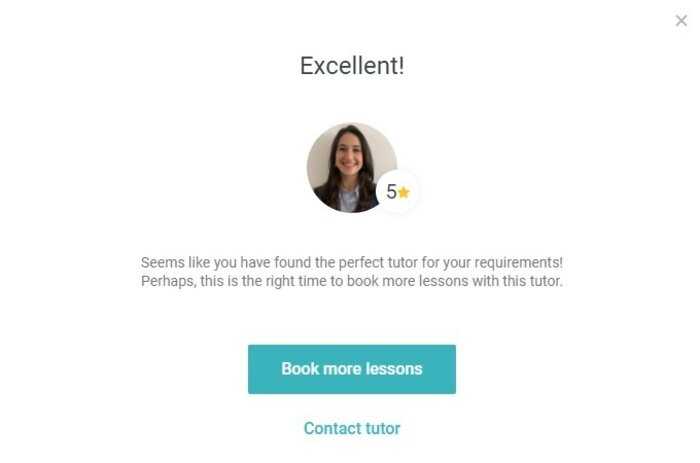 On Preply, lessons vary according to where you're at in your language-learning as well as how far along you are with your tutor. During my time on Preply, I tried out a couple of tutors to see how their styles differed.
Prior to your lesson, your tutor will contact you to confirm your language level. Then, they'll discuss your learning goals and lesson focus.
Although you can trial different teachers, the idea is that you'll find one whose teaching style best suits you. From there, you can develop a custom learning plan to help you achieve your goals.
Depending on your teacher, lesson styles vary, but mine allowed me to suggest my problem areas and where I'd like to improve. Also, you can both share resources and set tasks, and the share screen option is great for learning new vocabulary.
After 2 hours on Preply, I improved my basic Italian skills by:
Getting personalized expert teaching from a native speaker
Reading new words aloud and sharpening my pronunciation
Engaging in classroom content and external resources
Running through grammar tests with my tutor
During my time taking these lessons, I learned a lot more about grammar and syntax than I'd learned in months on other sites like DuoLingo. I also felt I had a better foundation to build upon rather than learning passively without understanding the language's rules.
How I reviewed Preply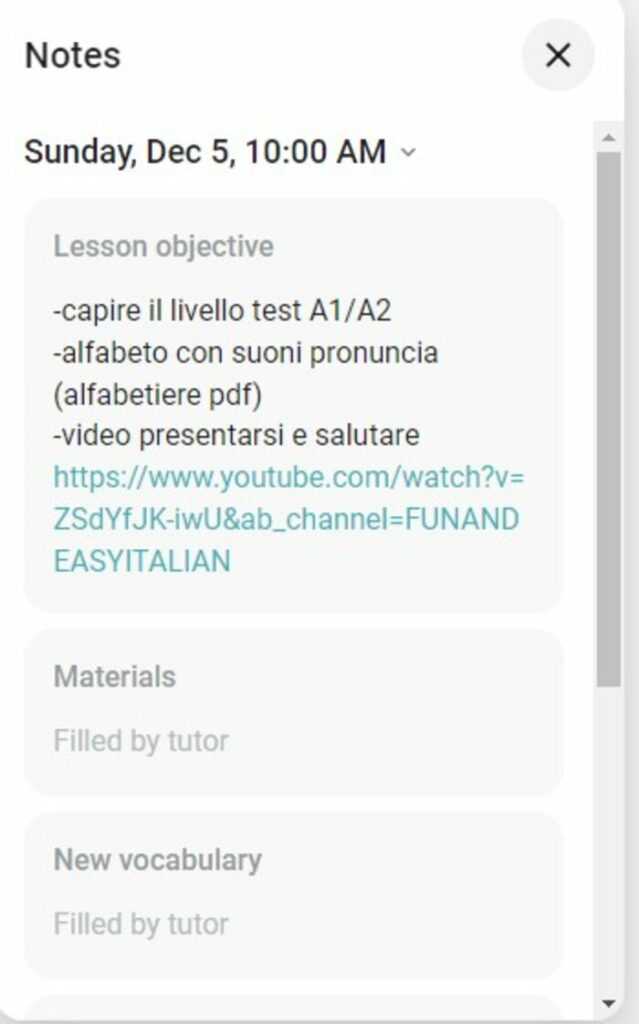 To review the site, I spent 2 hours practicing as an A1 (beginner) student. I took 2 lessons with different teachers to get a feel for what the platform was like.
Also, I wanted to see if Preply was more for beginners or advanced learners. Unlike with italki, I was surprised by how much more relaxed they were about conversing in Italian. They had no expectations for me to speak only in my target language and were focused on what they could do to help me succeed.
From the lessons, I've grasped a better understanding of grammar rules, as well as pronunciation and vocalic sounds. When speaking 1-1, it's a lot easier to receive instant feedback and correct your errors as opposed to learning on a pre-set platform.
With Preply's teaching, I feel confident in being able to build upon my Italian language skills. I think this is largely because my tutors were eager to lay down the basic building blocks of the language to make sure I had everything covered. This was definitely more useful than learning vocabulary in isolation.
Pros of Preply
Highly personalized content with realtime feedback
One of Preply's advantages over other platforms is how personalized its content is.
If you're new to Preply, tutors assess your current skill level and prepare a specially-made lesson plan just for you. Because you learn virtually and 1-1, this also means you get realtime feedback, as opposed to learning in isolation.
Discounted trial lessons
Another thing that stands out about Preply is its first-time-trying discounts. Namely, you get reduced rates when you're new to the site and always have the option to take a trial lesson before buying more hours with a tutor. This means you can spend as much time as you need finding the right fit.
More adaptable to you vs. textbook learning
In addition to choosing from a range of tutors, you can also design your learning flexibly around your lifestyle. Compared to other types of language-learning, like podcasts or textbooks, Preply is more carefully tailored to your own needs and fast-tracks the learning process by catering to you individually.
Also, Preply allows you to search for tutors by availability so you can structure Preply around your personal lifestyle. This is a feature I haven't seen on many other sites, so it's a unique selling point! It's also helpful for finding lessons or tutors quickly and easily when you have a busy timetable.
Free Preply blog and Q&A community
Taking your learning beyond the lessons themselves, Preply also has its own blog focusing on pronunciation, culture, and revision advice.
Whatsmore, the Q&A forum allows you to ask specific questions about any language problems you're having. With a community of experts, this means any queries you have get solved quickly – and often with helpful explanations!
Cons of Preply
No free trial
Although Preply has a lot of great deals and discounts, there's no free trial. Compared to other platforms that give you so many days free-of-charge, you have to pay for each lesson on Preply.
So, while trial lessons are often at reduced rates, there's no free trial run for classes. That being said, the website itself is free to join. This means you can access the Preply blog and Q&A section free of charge.
At the same time, fees are reasonable and you can search according to your own budget. So, unlike other platforms that have fixed fees or subscription costs, Preply allows you to find a tutor within your price range.
Website can be faulty
While Preply is advanced when it comes to aiding user-friendliness, it can sometimes fall short and become confusing.
The main problem I had was my lesson steps not loading correctly. For example, after my first lesson, my profile still hadn't registered my lesson being complete. So, as far as Preply was concerned, I was still awaiting my first trial class after finishing it.
Although this isn't a huge problem for some, it can lead to confusion if you're relying upon Preply to help you pick up from where you left off.
Who is Preply for?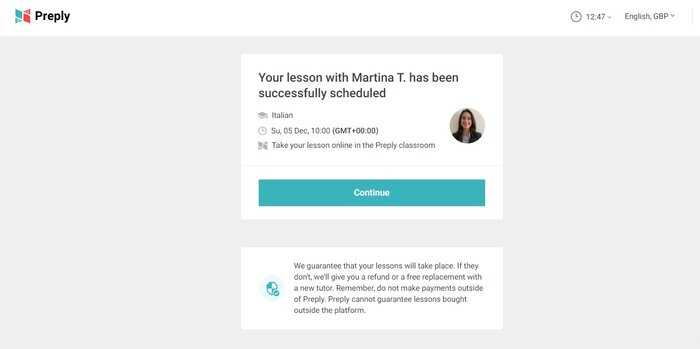 Preply's learning style would suit anyone who's:
Eager to improve their language skills (especially grammar and pronunciation)
Believes they'd benefit more from 1-1 learning
Busy and unable to commit to fixed time slots
Interested in learning a language for educational reasons or as a hobby
Compared to similar platforms like italki, Preply seems more suitable for beginners. With classes for kids as well as businesses, Preply really has something for everyone and doesn't expect a foundational level of knowledge.
With the tutor-contact feature, you and your teacher can discuss your skill level and lesson aims. This way, Preply ensures you're fully equipped for your lesson even before it begins.
How much does Preply cost?
Unlike other providers, Preply doesn't offer a subscription fee.
Instead, you search for and select lessons according to availability. At an hourly rate, you're looking at between $10 and $15.
Of course, one perk of Preply is that you can filter teachers by your own budget, so you're more than likely to find something that's right for you.
You also buy hours rather than full programs, which means the format is flexible around your personal needs.
Can you get a refund if you're not happy?
At the time of writing, the below information is correct
If you're unsatisfied with your lesson, you can request a full refund or get a free replacement.
Because there are no fixed fees, this also means there's no commitment if you realize Preply isn't for you. That being said, Preply has such a great scope of tutors that, hopefully, that won't be the case!
Features of Preply
There are lots of great features on Preply, but here are some of the highlights:
Desktop- or device-based to best suit your needs — So you can access Preply at home or on-the-go
Learning stats — Set and edit your goals to track your Preply progress
Q&A community — Ask questions and receive answers from community experts
Preply blog — Read articles devoted to your chosen language (plus revision tips!)
Alternatives to Preply
When it comes to learning a new language online, you're not short on choices. Of course, each platform comes with its pros and cons. That being said, I'll keep this short with a brief comparison of Preply against three other language-learning providers.
Like Preply, italki is a language-learning platform that focuses on 1-1 tutoring. With over 150 languages to choose from, it's easy to see why italki is held so highly.
Although italki has fewer tutors, it does have different lesson lengths and operates by a pay-as-you-go system. The downfall is that you can't search tutors by availability, so that's something to consider.
Currently, Babbel has over a million active users at any given time. This makes it one of the most popular language apps out there. So, how does it compare to Preply?
Babbel's design is user-friendly and prompts learning through a mixture of structured lessons, images, and games. If you're a visual learner, Babbel will likely be a good fit for you.
At the same time, Preply also boasts an interactive format, and many tutors use a range of visuals plus the whiteboard feature to encourage your learning. Along with this, Preply has the advantage of getting you speaking your language aloud.
Not only is this helpful for your practicing, it also means tutors can correct you in real time. So, with Preply, you're more likely to get a better grasp on the spoken word than you would with Babbel.
Preply vs Duolingo
For a while now, DuoLingo has been at the forefront of online language learning. Part of its appeal is its availability as an app, as well as offering a free version.
Through strong visuals, target systems, and forums, DuoLingo encourages practice, repetition, and committing daily to your language.
Unlike Preply, DuoLingo's lesson plans are pre-set and more focused on reading and writing than actually speaking. Because the lessons are automated, you don't receive 1-1 feedback. Although, the community forum is one substitute for this.
We have also reviewed a number of other language apps and you can check out our reviews below:
Preply: What others have said
My aim here is to write the best and most balanced Preply review, so here's some feedback I found on the site and other forums such as Reddit:
"In general, [it's] ok. I managed to find good tutors. But the classroom keeps crashing, even with good connection, so my tutors use Zoom many times." -- Comment from Reddit
Overall, Preply seems to be hit-and-miss depending on the tutor. With over 49,000 tutors to choose from, this is understandable! Also, I noticed the technical difficulties using Preply, but they didn't impact the classroom itself. That being said, Preply offers Zoom/Skype as alternative platforms after connecting with your tutor.
"I think this company is good for beginners but got boring after a little while of using it. I would try DL or Spanishvip." -- Comment from Reddit
It's true that Preply isn't for everyone. With its 1-1 classes, it could be seen as more of a supplement and a great way to practice the spoken word. That being said, I felt more confident using platforms like italki and Preply, which actually got me talking in my chosen language, than I did with DuoLingo, which is a lot more writing-focused.
"I love their 'classroom set up', it saves your notes, your homework, quizzes if you take them [...], everything. It's SO nice to be able to go back by date and have all your info there. The support team is very helpful and responsive. I rarely have issues but when I do they clear it up right away. If you don't like your tutor, it's super easy to change tutors." -- Comment from Reddit
All in all, the feedback for Preply was mixed. Given it's such a vast platform, this makes sense. But, students seemed to like most of the Preply features, especially because they're designed to help you save your progress and pick up from where you left off.
Personally, I found the tutors on Preply a lot more responsive and helpful than, say, italki. Each tutor contacted me prior to the lesson to establish a class plan and were keen to determine the best program to create.
Conclusion: Is Preply Worth It?
In short, it depends on your learning style.
If you've used other app-based programs like Babbel or DuoLingo and found them not to be as helpful, Preply is an outstanding resource for getting personalized learning.
Also, if you have a busy timetable and can't commit to fixed days, Preply allows you to search tutors by availability and speed up the booking process.
While I'm nowhere near confident in speaking Italian fluently, I found that after a couple of hours on Preply I greatly improved my vocabulary, grammar, and pronunciation.
Getting instant feedback, too, reassured me that I was on the right track, unlike on pre-set apps that cannot feed back to you individually. Although some see it as complementary to other learning, I still think 1-1 tutoring is an invaluable method.
With trial lessons available at reduced prices and a range of tutors to try out, there's little to lose and a lot to gain with Preply. So, if you're looking for a learning plan that suits your skills and lifestyle, I think Preply is one of the best e-learning options out there.
Why not browse the tutors and book a trial lesson?
Related articles: Babbel review, Best Korean, Japanese and sign language classes
FAQs
How much does Preply cost?
With Preply, you pay hourly rather than by subscription. And, because of the scope of teachers, rates vary. However, you can expect an hourly rate of $10-$15 for most tutors.
How does Preply work?
Preply allows you to search and connect with expert teachers to help you grow your language skills 1-1. The classroom includes an interactive whiteboard, chat and attachment folder, as well as a homework and lesson plan tab.
What languages does Preply teach?
Currently, Preply has 24 languages available.
Can I get a refund from Preply?
Preply has a 100% satisfaction guaranteed policy. So, if you're unhappy with your lesson, Preply will give you a free replacement with another tutor or a full refund.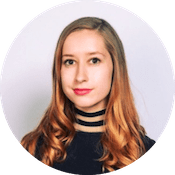 Rebecca graduated from King's College university with a first class honours in English Language, followed by a Masters' Degree in Eighteenth Century Studies.