What are the best courses on Domestika? How do you know which is best for you or how to find it? 
To answer all these questions, we've taken a deep dive into the world of Domestika. So, this best Domestika classes article should provide you with all you need to know to help you find the class that's right for you. 
Domestika has made a name for itself with high-quality courses produced in-house and delivered by experts from all over the world. With a huge range of courses in categories spanning crafts, writing and business, this platform has a lot options to choose from.
This article will look at:
Best Domestika online courses overall
The best Domestika classes by category
How to choose a Domestika course
We used a combination of reviews, ratings, enrolments and course content to find the very best courses in each category.
Let's take a look at the top courses that Domestika has to offer…
Top Domestika courses overall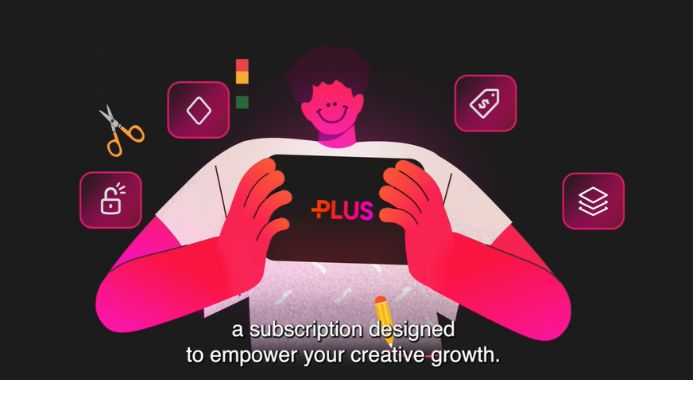 The Best Domestika courses by category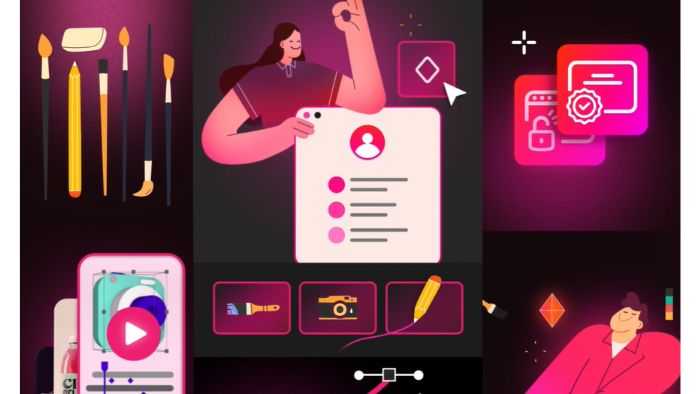 Our Best Domestika course reviews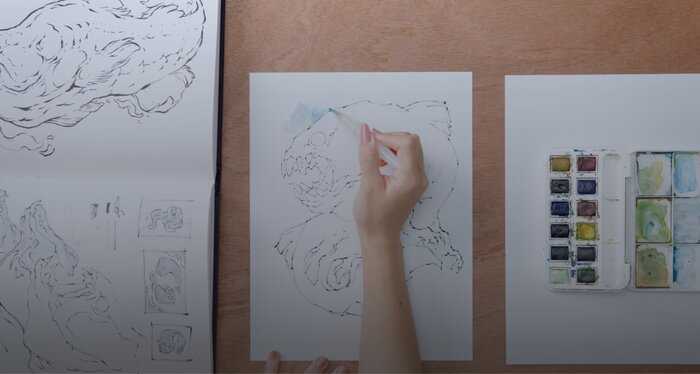 Category: Illustration, Instructor: Sorie Kim, Length: 2 hours 25 minutes, Number of reviews: 2.8k, Certificate: Yes
In this course, professional illustrator Sorie Kim helps you find time to explore your imagination on a daily basis, developing your drawing skills and creative discipline.
I'm sure we'd all like to fit a little more creativity into our lives, and sometimes launching right into an intensive new skill can feel daunting. This is a perfect class for beginners and is a great way to build creative habits, with the intention of filling a sketchbook by drawing each day for one month, guided by Sorie's suggestions and techniques.
It has overwhelmingly positive reviews, with students asking for more classes like this in the comments section, which is a great sign!
What you will learn:
The basics of materials, the fundamentals of sketching, lights and rendering
Different ways to sketch, including studying from observation, drawing to document daily life, drawing from imagination, adding color and using different mediums, and experimenting
How to turn your sketches into final illustrations
All about organizing and documenting sketchbooks, as well as sharing your sketches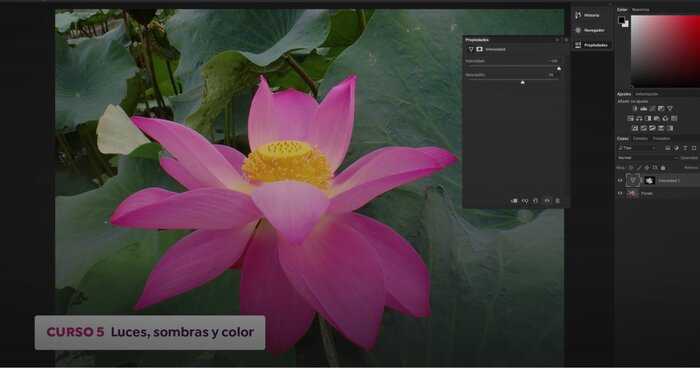 Category: Photography and Video, Instructor: Carles Marsal, Length: 6 hours and 54 minutes, Number of reviews: 8.9k, Certificate: Yes
Carles Marsal is your go-to for all things Photoshop. This Domestika Basics course will take you from total novice to confident Photoshop pro.
This course makes it into our top picks for the sheer amount of content – with five different sections, 50 video lessons and almost seven hours of content, this is an amazing deal. And with 100% positive reviews, you can't go wrong!
What you will learn:
How to master document management, using layers, and the selection and application of masks
Integrating anything relating to resolution and size, changing, reshaping and connecting.
Everything you can do with brushwork on a digital tablet
All about using digital editing tools to recreate, clean and improve images for photorealistic results
How to work with adjustment layers to customize light, shadows and color precisely and efficiently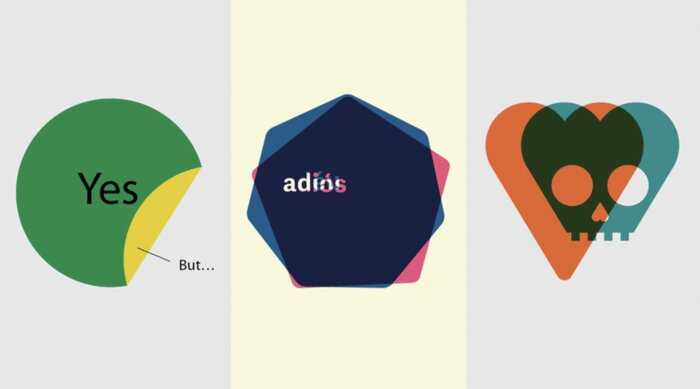 Category: Calligraphy and Typography, Instructor: Enric Jardi, Length: 3 hours and 42 minutes, Number of reviews: 793, Certificate: Yes
Choosing a font seems like a simple task. Yet it leaves many of us stumped, scrolling through endless options before deciding nothing is quite right. Enric Jardi shares his knowledge as a graphic designer, font and publishing expert, helping you understand the history and development of fonts, as well as how to choose, combine, access and manage them.
This is an insightful course that will be invaluable to any graphic designer or creative, equipping you with the knowledge and understanding to choose impactful fonts to elevate any project.
You will learn how to:
Understand text, from choosing how to write specific works, how to look at letters and understand readability
Choose fonts, with a focus on legibility, families of fonts, letters of the twentieth century, characters of the alphabet, and choosing fonts for the screen
Appreciate what different types tell us, how to combine different types, and how to obtain and manage sources
Use real-life examples from logo and newspaper case studies to help you understand the theory behind them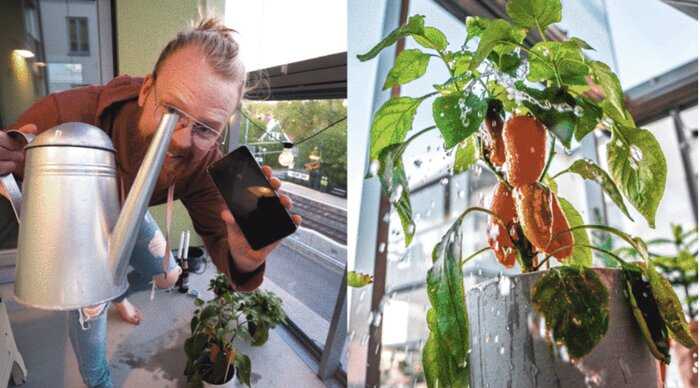 Category: Photography and Video, Instructor: Arnulfur Hakonarson, Length: 1 hour and 39 minutes, Number of reviews: 415, Certificate: Yes
Like it or not, TikTok is everywhere. The platform offers endless opportunities for creatives, and Arnulfur Hakornarson (aka 'That Icelandic Guy'), is here to show you how to harness its potential, from building your account to gaining followers and connecting with your audience.
A great mix of creativity and practical advice. This is your one-stop shop to TikTok, whether you're just starting out, or want to hone your skills and grow your account.
What you will learn:
Arnulfur's creative influences, and who to follow on TikTok
How to use the platform, including optimizing your profile, creating your account, crafting a memorable username, and why TikTok is so important
To make good content and building a strong brand, which covers the algorithm, Batch Theory, the 3 second rule and creating viral videos
How to find trending hashtags and viral challenges, as well as the importance of identifying your niche
The practical side of filming, post-production, adding music and text to your videos, and how film and edit effectively
Secret tips, including how often to post, how to come up with ideas, and his universal law to success on any social media platform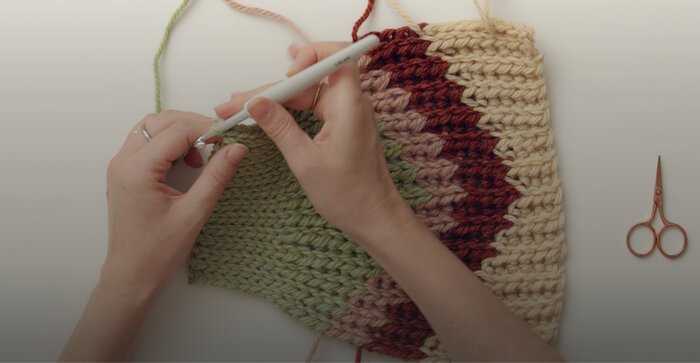 Category: Craft, Instructor: Alicia Recio Rodríguez, Length: 3 hours 14 Minutes, Number of reviews: 5.7k, Certificate: Yes
Alicia is a professional designer. Her passion for her medium is evident, as she says that 'crochet isn't just knitting; it's feeling, sharing and creating incredible things with your own hands.' In this course you'll learn all the basics of crochet, and even come away with your own wearable garment!
This course makes it onto the 'best course' list because of the amazing progress you'll make with just a few hours of video content and a bit of practice. The completed garments shared by her former students demonstrate the unbelievable results from complete beginners.
You will learn:
How to take measurements to create perfectly-fitting garments
What materials and tools you will need, as well as how to properly hold and use a crochet needle
Basic stitches, information on the anatomy of a stitch and how to make textures that mimic two needles
How to craft a garment, using colorwork to create fun, unique designs
Final touches and invisible seams to make your project look as professional as possible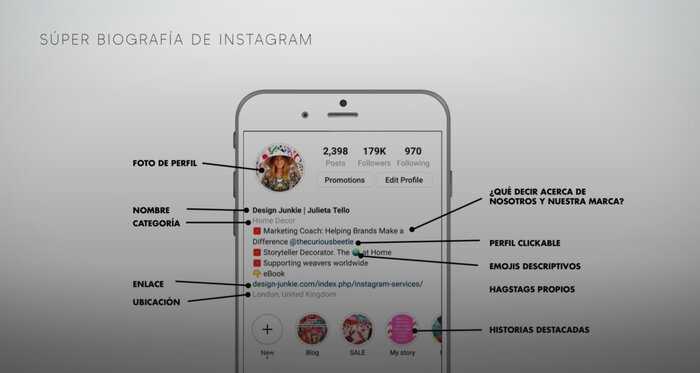 Category: Online Marketing and Business, Instructor: Juliteta Tello, Length: 2 hours and 18 minutes, Number of reviews: 5.5k, Certificate: Yes
We all know that a strong social media presence is essential for any brand. Julieta Tello is a business coach and marketing strategist who has worked with huge names, including Coca Cola and Unilever, and in this course she will guide you through the key steps to get the most out of Instagram as a business tool.
This is a great course that really gets into the details of successful Instagram strategy, giving you a step by step guide to achieve tangible results that will grow your brand and increase your reach.
What you will learn:
What Instagram is and why brands should use it
How to create a business account
All about defining your own Instagram goals, a unique proposal and a brand positioning strategy
How to understand statistics
What Instagram stories are, and how to use them to connect and convert your audience
The essentials for designing irresistible visual content and a really attractive biography
How to increase followers and engagement, through finding and capturing your target audience and using Instagram ads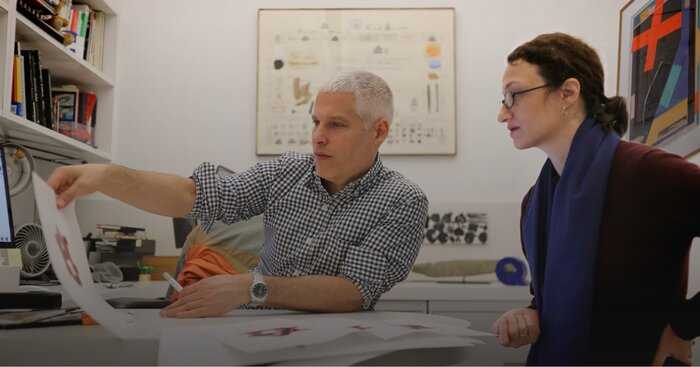 Category: Design, Instructor: Sagi Haviv, Length: 2 hours and 33 minutes, Number of reviews: 3.3k, Certificate: Yes
Sagi Haviv has worked with some seriously impressive names, including Harvard University Press and the US Open Tennis Championships. In this course he covers the fundamentals of logo design, helping you explore your own identity as a graphic designer and expand your portfolio.
Whilst this course has great reviews, one of the main reasons it's a top pick is the holistic nature of teaching, as well as the practical side of logo design, Sagi also delves into what it means to be a designer, developing your own graphic design identity and how to work with clients and build relationships.
What you will learn:
How to think about your role as a designer, and the responsibility of expertise
Methods of Defining the basic principles of logo design, from identifying good logos, differentiating logotypes and symbols, to analyzing students' logos.
How to choose your client, understand them, and how to develop a concept with them
Ways to refine your designs and use typography
How to prepare to present your ideas to the client, from building the case to bringing the client along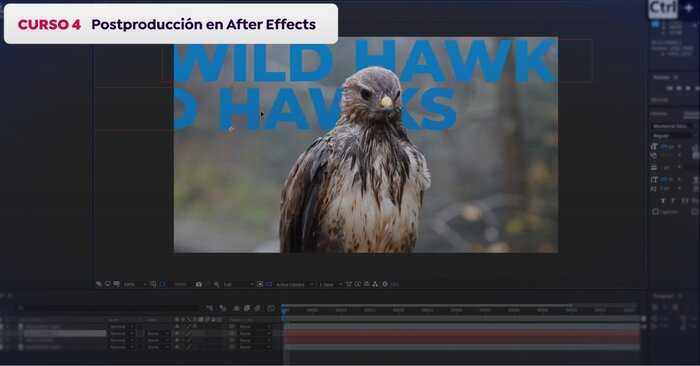 Category: 3D and Animation, Instructor: Carlos 'Zenzuke' Albarrán, Length: 14 hours and 2 minutes, Number of reviews: 4.3k, Certificate: Yes
After Effects is one of the most powerful animation tools out there, and in another bumper 'Domestika Basics' course, animator Carols 'Zenzuke' Albarrán is here to give you a deep dive into this amazing program.
Covering everything from getting started to post-production, this course has an amazing 14 hours of content. What we liked most about it are the practical exercises strategically placed throughout to help you put these techniques into practice.
What you will learn:
The basics of After Effects, including workflow, how to work with layers, masks, effects and composition
All about 3D space – using 3D layers, light, cameras, and render engine for Cinema 4D in After Effects, Chinaware and how to make compositions with external renders
Using motion graphics, incorporating shape layers, learning about their properties, and creating text animation
The essentials of post-production, including trackers and getting rid of green screen
Advanced topics such as expression, a look at scripts to boost productivity and a discussion of interesting plug-ins.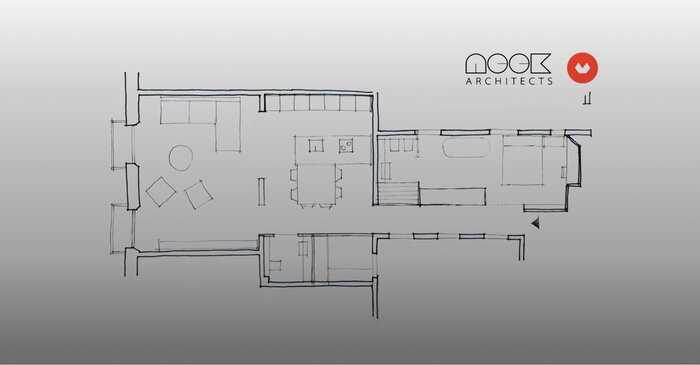 Category: Architecture and Spaces, Instructor: Ana García, Length: 1 hour and 42 minutes, Number of reviews: 2.4k, Certificate: Yes
In this short but comprehensive course, architect and interior designer Ana García of Nook Architects in Barcelona tells you everything you need to know about undertaking an interior design renovation project, from understanding your client's needs to working with samples and even making architectural drawings.
This is an ambitious course from a highly successful professional that promises amazing, transformative results! It gives you all the practical advice you need to make enormous changes.
What you will learn:
The fundamentals of furniture, lighting and materials, as well as the importance of measurements and proportion
Ana's approach to interior design, taking into account how social changes influence spaces
Data analysis, including the space, budget and client
All the essentials for the preliminary project – including materiality, proposals, spatial organization chart and first sketches
How to execute the project, from processing a building license to drafting budget items
Tips and tricks for publicizing your project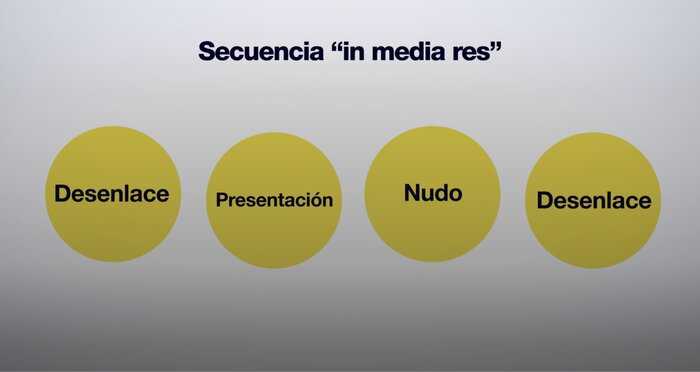 Category: Writing, Instructor: Antonio Nunez Lopez, Length: 3 hours and 53 minutes, Number of reviews: 1.4k, Certificate: Yes
intro – Not only is Antonio Núñez López a communications consultant, lecturer and expert in personal and corporate storytelling, he's also written seven books on the subject. So if you want to learn how to communicate your ideas to clients, employees and fellow creatives, look no further.
Good ideas alone are not enough – Antonio is here to tell you how to communicate these ideas in a professional and engaging way. With nearly four hours of content and decades of expertise, this course is a must for any creative or freelancer.
What you will learn:
How to use stories as communication tools, including the sequence of events, the conflict, emotions and sensations, the magic item and the meaning.
The five most effective personal stories used by professionals: the 'who I am', 'why I'm here', 'visionary', 'educational' and the 'values in action.'
All about how storytelling and self-knowledge combine in a mutually beneficial way
Tips and tricks to elevate your storytelling from an expert in the field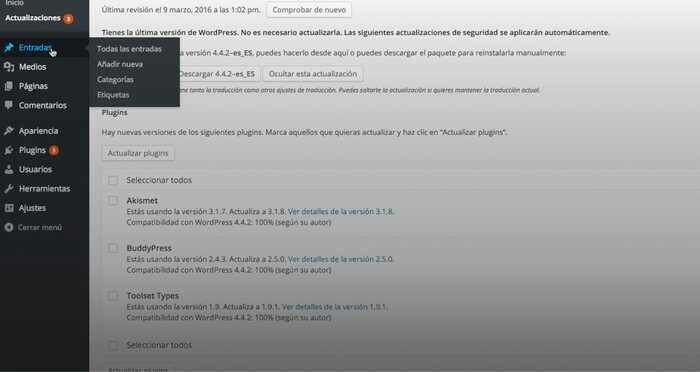 Category: Web and App Design, Instructor: Ignacio Cruz Moreno, Length: 4 hours and 44 minutes, Number of reviews: 6.2k, Certificate: Yes
Ignacio Cruz is your go-to guy for all things WordPress. In this class, he makes designing your own website a breeze, whether you're looking to create a personal website, blog, or effective online shop. Best of all, you don't need to know anything about coding!
A professional website is an essential for any business, freelancer or blogger, and this course will help you create your own, from the very basics to implementing helpful plug-ins and optimizing your SEO performance.
What you will learn:
The basics of WordPress, including documentation, necessary software, installation and the Administration Panel
Content management and creation, from using themes, post, pages and entries, to widgets and navigation menus
Loads of advanced features with plugins: SEO, cache plugins, security and spam, newsletters and images
How to upload to the website and choosing your host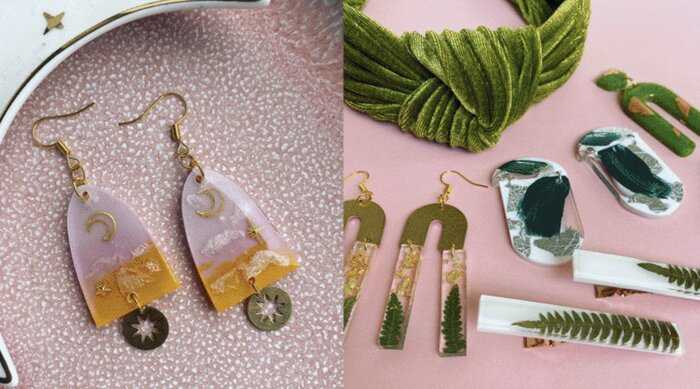 Category: Fashion, Instructor: Mia Winston-Hart, Length: 2 hours and 45 minutes, Number of reviews: 1.6k, Certificate: Yes
Professional jewelry maker Mia Winston-Hart shares her process for creating beautiful resin jewelry. Not only is this style extremely popular right now, if you master the basics then there are endless possibilities with the medium.
This is one of the most popular courses in Domestic's 'Fashion', and with good reason – the results shared by past students are incredible!
What you will learn:
Familiarity with the materials, including developing a mood board and making your own mold
Methods for experimenting with a whole range of techniques, from blending colors, working with flowers, foils and glitter, to techniques for mixing and pouring.
How to design a final jewelry range, mixing and pouring layers, remolding your items and doming
Creating a professional finish, drilling, assembling and sanding your pieces.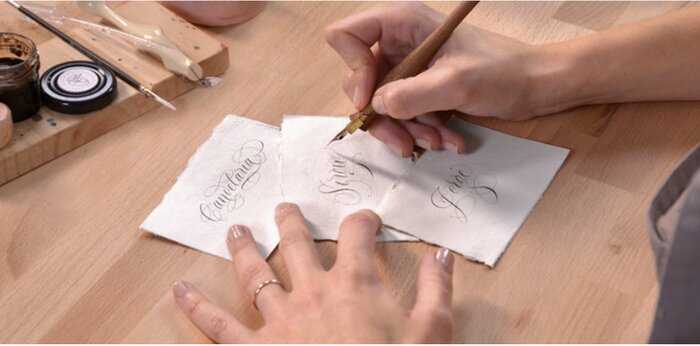 Category: Calligraphy and Typography, Instructor: Bego Viñuela Galarraga, Length: 2 hours and 3 minutes, Number of review: 787, Certificate: Yes
Working with big names such as Vogue and the Guggenheim Museum Bilbao, Bego is an expert in her field. Her class guides you through everything you need to know about calligraphy, from its history to how to warm your hands up and composition methods.
Domestika has plenty of more advanced Calligraphy and Typology courses, but this one is a great place to start if you're unfamiliar with the medium and want a strong grounding.
What you will learn:
How to take your first steps in this medium, from guidelines and ergonomics to materials and tools.
All about lowercase lettering and how to join letters for a seamless script.
Writing bold capital letters and warming your hand up
Using alternative letters and composition, including numbers and signs
Techniques using watercolors and gouache for unique projects
Category: Music and Audio, Instructor: David Mulé Rebecchi, Length: 1 hour and 40 minutes, Number of reviews: 455, Certificate: Yes
Podcasts are more popular than ever, and if you've got something to say then it's never been easier. David Mule is a radio and podcast professional with over fifteen years of experience, and in this course he'll guide you through creating your own podcast.
Covering everything from content to equipment to sharing your voice with the world, this is a must-have course for anyone wanting to start out in the world of podcasting!
What you will learn:
What podcasting is for: how it's different form radio broadcasting, it's history and evolution, and what you need to start one
How to write a script, balancing improvisation and preparation, as well as choosing themes and formats
Editing and finalizing the podcast
Ways to get your podcast out into the world, with advice on sound libraries, social networks and podcasting platforms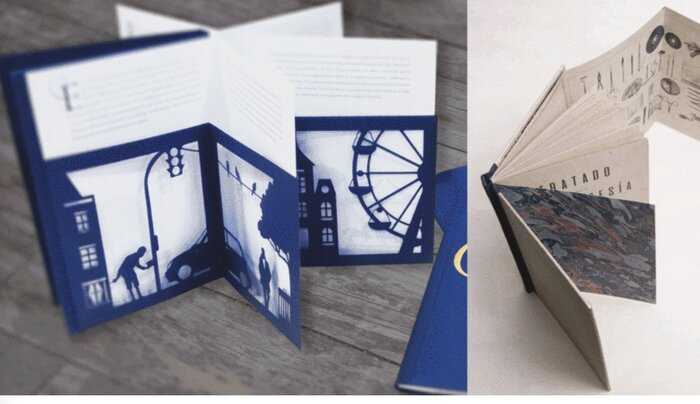 Category: Craft, Instructor: Silvia Hijano Coullaut, Length: 2 hours and 22 minutes, Number of reviews: 1.7k, Certificate: Yes
What's more fun than a pop-up book? Almost nothing. In this creative, accessible course, Silvia will show you how to create beautiful immersive pop-up books.
This is such a fun medium, and will bring out your inner-child as you work on your project from developing your ideas to putting them into practice, and learning about other fields where you can use these unique creations.
What you will learn:
Paper engineering basics, including 2- and 3-dimensional mechanisms, the role and anatomy of a book, as well as materials, tools and recommendations for getting started
To produce your book, page by page, how to assemble it, and design the cover
How your pieces can expand your horizons and take you to unexpected places
How to find the best courses on Domestika
One of the best ways to find the best courses on Domestika is to check how many students have taken it, and how many positive reviews it has. This information will appear below the video when you click on a course:

When searching for courses, you can also filter based on how new courses are, how highly they're rated and whether they're 'best-sellers' or not. If a course has thousands of users and a high rating, you can be sure it's a good choice!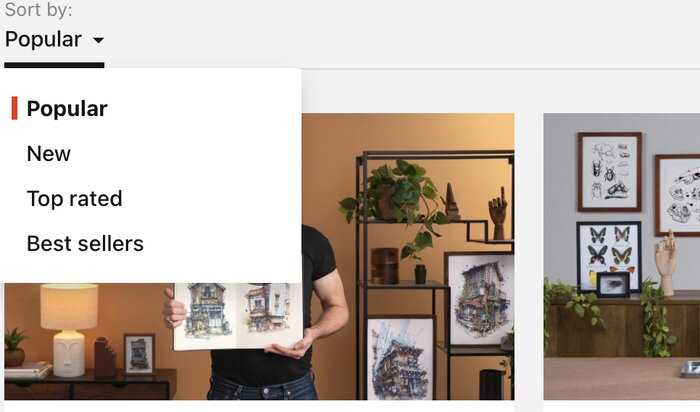 How much does Domestika cost?
Individual courses on Domestika range are generally around $50, but you can get a Domestika Plus membership for $6.99 a month, or a yearly one-off payment of $83.88. This gives you access to one course a month – what a deal!
For more granular detail on costs and how the platform works check out our Domestika review.
How to get the best value from Domestika
First, think about what course would be most enjoyable to you.
There are many great, in-depth classes on programming software like Adobe or After Effects, but if you're just interested in picking up a new creative hobby, then it would be better to pick a shorter course focused on a craft or illustration skill.
As all of the courses are designed to be consumed at your own pace, you will get the most value if you fully engage with all the materials and exercises to put what you've learned into practice.
Domestika also has a great feature where you can share your finished projects, so you can engage with the course leader and other students.
Our Methodology
Whilst there are many great courses on Domestika, for this article we've compiled the best of the best.
By searching through all eleven sections for the top courses on offer, we've presented a great range of different classes representing everything Domestika has to offer.
We chose courses with a combination of the highest numbers of students and most well-reviewed – every class on this list was ranked above 90%, while most scored around 97-100%.
We also read student reviews to see what learners are saying, and took into account the experience level and expertise of the instructors, many of whom have decades of experience in their fields.
Domestika best courses – Conclusion
Domestika is full of great value courses with high production value delivered by experts. With such a broad range, from technical software deep dives to fun craft projects, it's difficult to pick our favorites!
Our top pick is Daily Sketching for Creative Inspiration because it's a fantastic jumping off point for developing artistic discipline and seeing the world in a more creative way.
With a free trial and a refund policy on both individual courses and a Domestika Plus membership, you have nothing to lose by giving the platform a whirl!
Best Domestika Online Classes FAQ
What is the best course on Domestika?
Our top choice is Creative Sketching for Daily Inspiration to get those creative juices flowing!
Craft – what is the best craft course on Domestika?
Creating Garments Using Crochet, as you'll have your very own handmade cardigan by the end of it.
Business – what is the best Marketing and Business course on Domestika?
Brand Strategy on Instagram, for its amazing detail and actionable content.
Photography – what is the best Photography and Video course on Domestika?
Introduction to Adobe Pro, which gives you all the information you need to master this key software.
Animation – what is the best 3D and Animation course on Domestika?
Introduction to After Effects, for its practical exercises and easy to digest lessons about a powerful tool.
Architecture – what is the best Architecture and Spaces course on Domestika?
Interior Design from Start to Finish, which encompasses everything from building licenses to working with color.
Writing – what is the best Writing course on Domestika?
Introduction to Personal Storytelling, which is useful to any creative out there looking to hone their personal brand and get their message across.
Web – what is the best Web and App Design course on Domestika?
Creation of a Professional Website with WordPress for its practical, actionable lessons in creating a slick website.
Design – what is the best Design course on Domestika?
Logo Design: From Concept to Presentation because of the importance of this skill and the expertise of the instructor.
Fashion – what is the best Fashion course on Domestika?
Resin Jewelry Design, for its beautiful end results and clear instructions.
What is the best Calligraphy and Typography course on Domestika?
How to Choose Fonts, which tells you everything you need to know about an underestimated (but all-important) skill.

Hannah is currently studying a Masters in Modern Literature and Culture at King's College London.  In her spare time she enjoys hiking, writing and cooking.