There's something magical about taking a bunch of separate ingredients and mixing them together to create gorgeous bars of heavenly-smelling soap.
Perfect gifts for friends and family, or even the start of a lucrative business. Who knows where your soap making journey will take you?
If you're totally new to soap making, it can seem daunting, with lots of different techniques and technical language.
I've researched the best online soap making courses. So whether you're starting out and need to brush up on the basics, or are interested in advanced techniques (like working with essential oils or incorporating decorations) we've found the 10 best online soap making course to suit your needs.
What is the best online soap making course?
Here are our are our top online soap making course recommendations:
How to make Soap at Home A-Z on Udemy is our top choice. It's a comprehensive course covering everything you need to know about soap making in amazing detail. From safety equipment to the pros and cons of different fragrance types to packaging and labeling laws.
I also loved the instructor's no-nonsense approach to what's really worth your money when it comes to equipment and ingredients. As a first time soap maker, the range of different products on offer can be overwhelming. But Ansa breaks it all down so you can purchase with confidence. It's also a great deal for only $69.99.
The second choice, how to make Melt and Pour Soap (also on Udemy), is an accessible alternative for those who aren't ready to commit to buying a bunch of equipment or investing hours of time. Melt and pour soap is an easy way to get stunning results with minimum hassle and no dangerous chemicals. Shona provides a great overview of this technique and will get you making your own gorgeous handmade soaps in no time.
The other courses in this list were chosen because of the expertise of the teachers. For example, the detail-packed courses from the renowned Soap School, their practical business advice for at-home soap sales. Or for their interesting twists on traditional soap making, like the Luxury Handmade Soap course on Udemy which utilizes dried fruits, flowers, and even beer!
Best free online soap making courses
Whilst Skillshare has a monthly membership fee of $32, it offers a lengthy free trial which enables you to access these courses. See our Skillshare review for more detail.
Best online soap making course reviews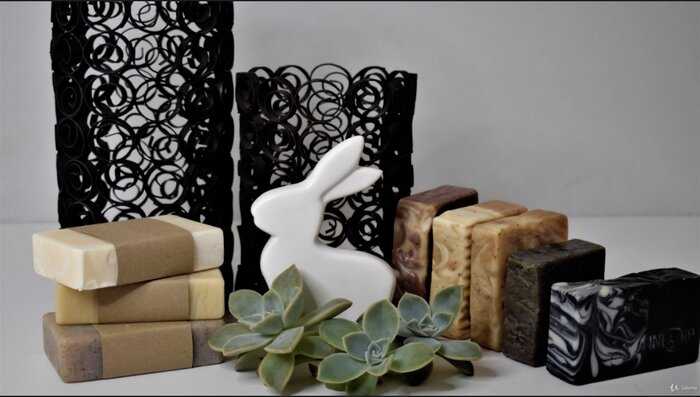 Platform: Udemy | Teacher: Ansa Smit | Length: 30 video lessons totalling 6 hours and 24 minutes
As the title suggests, this course really does give you the A-Z of at-home soap making using the cold press method. There's a whopping six and a half hours of content covering everything from safety precautions to labeling laws. Ansa Smit is an extremely highly-rated instructor, and this course's 4.9 star rating speaks for itself
What you will learn:
The all-important safety equipment you'll need to protect yourself from harmful chemicals
How to choose the best value kit for the soap making process itself
Detail about all the essential ingredients for soap making, plus optional extras
Methods of recipe formulation, so you feel confident that your own completely personal recipes are properly balanced and safe to use
Advice on how to cure and store soap to get the best out of your creations
Pros and cons of natural and synthetic colors, how to select and use quality essential oils and synthetic fragrances, as well as adding exfoliators to take your soaps to the next level
Knowledge of packaging and labeling laws in different countries, so if you're ready to sell you can be sure everything is done correctly
Pros
Great instructor who is keen to make the course work for everyone, and encourages student engagement and questions throughout the course
Amazing level of detail. Ansa really takes the time to break down key concepts of soap making to ensure that you truly understand the process, and leave the course confident in your abilities
Lifetime access to this program, so you can refer back to it at any time on your soap-making journey
Cons
Ansa uses metric measurements, so you will have to convert everything into US imperial. However, this doesn't pose too much of a problem, as the ratios remain the same, and online convertors are quick and easy to use
If you're keen to dive straight into hands-on soap making, then you will have to be patient. The first few videos are more conversational rather than practical, but as Ansa is covering key information that is very useful in the long run
Who it's for: If you're starting from scratch, this course has everything you need to know to be confident in soap making. It's packed with amazing detail and delivered by a passionate instructor. Even those with some soap making experience will benefit from some of the more specialized aspects of the program. Such as testing ingredient quality and labeling laws.
Overall An excellent deep dive that covers everything you need to know about making your own soap.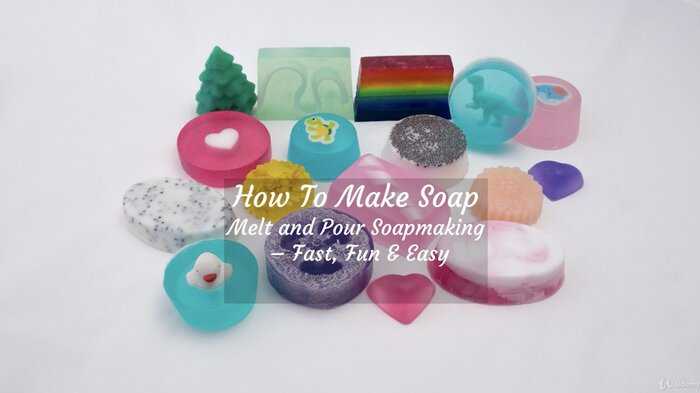 – Platform: Udemy | Teacher: Shona O'Connor | Length: 54 video lesson totalling 2 hours and 39 minutes
Want to get straight into soap making without having to invest in lots of equipment or worry about handling potentially dangerous chemicals? Then look no further than this 'melt and pour' tutorial. Whilst this is a simple method, you can create some stunning results.
Course instructor Shona has been making soap for 18 years. And teaching others how to make it for 15. So it's fair to say she knows a thing or two!
What you will learn:
What basic equipment you need to get started and the best place to source it
How to prepare your work area for the best soap making experience
Ingredients needed to make melt and pour soap, including fragrances and colors
How to make a basic bar of soap, which you can customize with colorants, fragrances, emollients, seeds and more
The secret to creating stunning visual effects in your soap, including marbling, layering and 3D soaps
How to embed shapes and objects in your soap
Methods for creating sugar scrub bars
How to wrap and store your soap to get the best from it
Pros
Incredibly experienced teacher with clear and simple instructions – so you're in safe hands if this is your first soap-making experience with
No harmful chemicals, it's perfect for beginners, and makes a great children's activity too
Even though this is a fairly simple method, Shona explains some advanced techniques to take your soaps to next level
Cons
Not a lot of in depth detail about mixing and measuring. It's important to bear in mind that this is a course for beginners, so if you're interested in more in-depth explanations then a different course might be a better fit for you
Whilst melt and pour is a great technique for beginners, you're not able to incorporate as many advanced techniques as with the cold pressed or hot pressed method
Who it's for : Anyone brand-new to soap making who wants to try out a fun and easy technique. Or those who want to make soap in a safe way with children.
Overall: A fantastic first foray into the world of at-home soap making.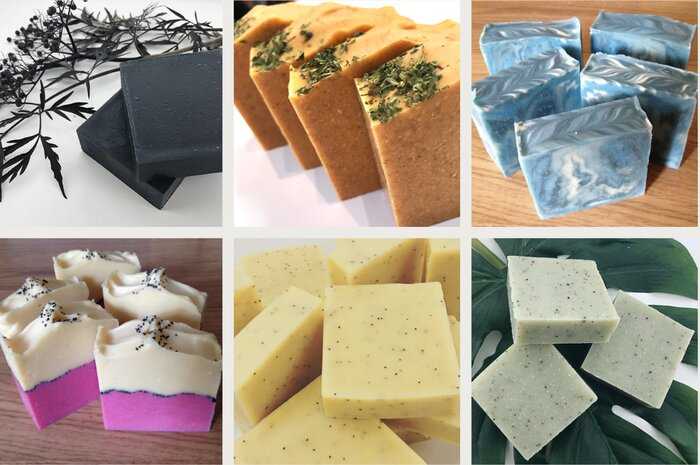 Platform: Soap School | Teachers: Shawn and Sarah Janes | Length: Over 25 video lessons
UK-based Soap School is the go-to place for high quality in-person soap making classes. And the good news is that they now offer online courses that you can complete from anywhere in the world. Sarah and Shawn have a combined 30 years of soap making experience. And this amazingly comprehensive course provides not only in-depth video content and downloadable resources, but ongoing tutor support for your soap making journey.
What you will learn:
Knowledge of the history and basic chemistry of soap making, as well as all the materials, ingredients and equipment you'll need
Everything you need to know about saponification
How to choose the best ingredients, including the most effective oils and butters, the use of botanicals, exfoliants and clays
Best practices for working safely with lye, the use of lye calculators and how to formulate your own soap recipes
How to color soap naturally with herbs and spices
The use of essential oils and fragrance oils in your soaps
How to create layers, sculpted layers, swirl designs and other creative effects
Methods for preparing molds for best results
Insulating and gel stages
How to Ph test, cut, cure and store your soaps
Ways to wrap and pack your finished soaps
Pros
The Soap School is a very respected institution, so you can be sure you're learning from the best
Focuses on using natural ingredients like herbs and botanicals, so you can be sure your soaps will be gentle and beneficial for the skin
Includes invaluable ongoing tutor support by email or telephone, so someone will always be on hand to answer questions and help you troubleshoot
Great testimonials from past students
Cons
At £125 (around $150), this course is on the pricer end. But for the level of expertise, quantity of materials, and bespoke support, this still seems like great value if you're committed to learning how to make high quality soaps
This course only overs cold process soap making, so if you're interested in hot process or melt and pour, then check out some of the other courses on offer
Who it's for: Best for someone who wants to invest in a comprehensive grounding in the art of soap making.
Overall: A prestigious course packed with content, this is sure to get you started making your own natural, high-quality soaps.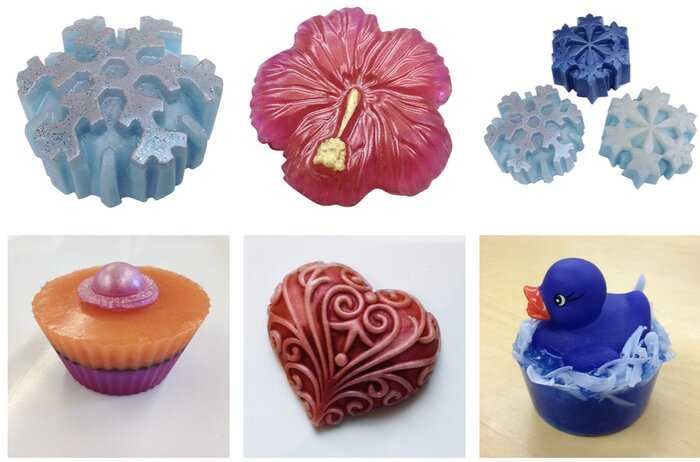 Platform: Soap School| Teacher(s): Shawn and Sarah Janes | Length: Over 25 video lessons
Melt and pour soaps (aka glycerin soaps) are a great way to get started on your soap-making journey, without the need for harsh chemicals. Sarah and Shawn will guide you through everything you need to know, from health and safety to complex techniques to create stand-out soaps
What you will learn:
All the essential health and safety advice to get started
Information about different soap bases
Melting and heat control techniques to get the best results
Adding color and fragrance to your soaps
How to successfully incorporate herbs and botanicals
Using glitters, layering and shaping for amazing effects
How to make stained glass window soaps, fun soap toys, exfoliating cleansing bars, and even soap cupcakes
Pros
Includes 20+ projects. So you will learn to make a huge variety of soaps and get plenty of inspiration for future projects
Offers one on one telephone and email support with your tutors, so you always have someone to answer any questions
The Soap School is a respected institution that specializes in teaching soap making courses, so you can be sure you're learning from the very best
Cons.
This course only covers the melt and pour technique, so if you're interested in more advanced techniques this may not be the course for you
It's one of the more expensive courses on this list, at £125 (around $150), but if you're interested in getting a firm grounding in melt and pour soap making then it's a great investment
Who it's for: Fantastic for anyone interested in getting an in-depth introduction to melt and pour soap making.
Overall: This course is a brilliant, in-depth introduction to melt and pour from a quality provider.
Platform: Udemy | Teacher: Shona O'Connor | Length: 39 video lessons, totaling 1 hour and 5 minutes
Unlike other soap-making methods, with hot process soap your creations are ready to use in a matter of hours. Experienced teacher Shona O'Connor guides you through this fascinating process. From measuring ingredients to adding fragrances to creating your own recipes.
What you will learn:
Everything you'll need to get started. From safety equipment to ingredients, where to source them, and how to use and store them safely
How to accurately measure ingredients to ensure perfect results, as well as mixing techniques for colors and fragrances
To make your first bar of plain hot processed soap in a step by step section. From mixing, melting, molding, clearing up and turning out your soap
How to make a layered exfoliating soap, which includes information on superfatting
A basic understanding of other methods of hot process soap making
How to create your own recipes, including calculating the amounts of base oils you need, calculating the volumes of rectangular and cylindrical molds, choosing base oils and how to use a lye calculator
Pros
A fascinating alternative soap making technique that is suitable for beginners, and for those wishing to expand their soap making expertise and learn a new skill
Includes fun extra resources like shopping lists and information sheets on oils and fragrances, so you can make sure your comprehension is tip-top
By emphasizing locally sourced oils and colorants, Shona shows you how you can make truly unique products tailored to you
Cons
Hot process soap making does present a few more technical challenges that melt and pour or cold process, so you will need some additional equipment
A great introduction to this technique, however as the video content only runs for just over an hour it's not as comprehensive as other courses
Who it's for: Anyone interested in learning more about the hot process soap making technique. Or those looking to brush up on their existing knowledge.
Overall: A comprehensive look at the hot process technique. It also provides some good basic information about ingredients, measurements and soap making safety.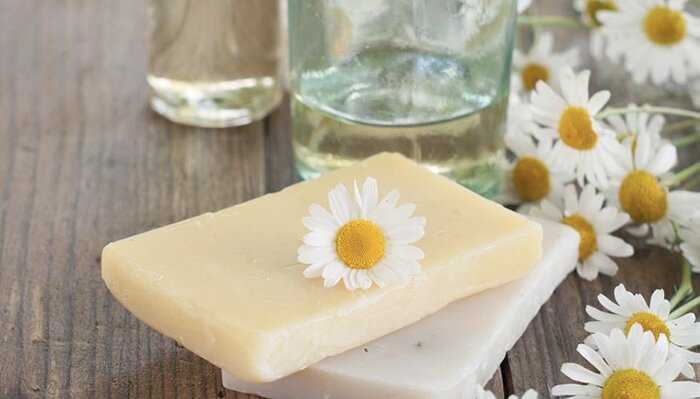 Platform: Centre of Excellence | Teacher(s): n/a| Length: Estimated completion time is 150 hours
This is a soap making course with a business twist. In addition to learning all the basics of soap making, you'll learn all you need to know about turning this hobby into a successful business. Covering everything from basic ingredients to marketing and branding, this course will equip you with the practical skills and business acumen to turn a hobby into a successful side hustle, or even full-blown business.
What you will learn:
What materials you will need, including the importance of lye and oils in the soap making process
Different types of soap making processes, including cold process, hot process and melt and pour
How to choose the right additives for your soap, including essential oils, botanicals and colorants
The process of creating a feasibility study to understand the potential of your business
How to decide on a business structure, as well as setting up insurance and trademarks and understanding suppliers and trade associations
The importance of legal considerations and labeling, which covers cosmetic regulations, technology advancements and good manufacturing practice
How to create a marketing strategy and implement branding
The basics of sales and selling, including how to price your products and where to sell them
Pros
Designed to develop both your creative talents and your business skills, this program offers an exciting opportunity to not only get to grips with making soap, but with selling it as well
The business skills included in this course are easily transferable to any other small craft-based enterprise
Whilst this is a combination course, still covers all of the key areas you would expect in any regular soap-making course
A mix of video learning, exercises and assignments making this a very active learning experience that will keep you engaged
Cons
There's no information about who put this course together, so it's hard to tell what their credentials are. However, the Centre of Excellence is a respected site and the course is accredited by the Complementary Medicine Association, the Quality Licence Scheme and the CPD Certification Service.
Whilst there are many positive reviews of the Centre of Excellence, I can't locate any for this specific course – it would be great to know what other users made of it!
Who it's for: Anyone looking to develop their soap making skills whilst learning how to build a business around their hobby. If you're not interested in learning how to start your own craft-based business, this isn't the right course for you!
Overall: A very interesting combination of practical skills and applicable business advice. This would be a great investment for anyone wanting to make some money from their own handmade soap.
Platform: Skillshare | Teacher(s): Phillip Dillow | Length: 5 videos totalling 35 minutes
If you're interested in turning soap making into a business, but don't want to commit to 150 hours of learning and assessments, this short course is a great alternative. Whilst it does cover the very basics of melt and pour soap making, this course is primarily focused on the business aspect.
What you will learn:
A basic introduction to melt and pour soap making, including active charcoal reconstituted soap
How to make a business plan
Important techniques for marketing your products
How to develop a sales strategy for your handmade soap products
Pros
Many great resources that you can download and use, including information on building a business plan, sales strategy, a monthly expenses forecast, balance sheet and monthly income statements
A quick course giving you a broad overview – you don't have to commit to hours of learning to find out more about starting up your own business
Many of the techniques here can be applied to many other small craft-based businesses
Cons.
Not much actual soap making content in this course aside from a brief melt and pour demonstration, so it would be best to have some prior knowledge, or check out one of the other great courses in this article
A great starting point and way to get inspired, but this is really an introduction with just 35 minutes of video content
Who it's for: Anyone interested in finding out more about turning their soap making hobby into a small business.
Overall: With great resources, this class will get you motivated and inspired to start your own handmade soap business.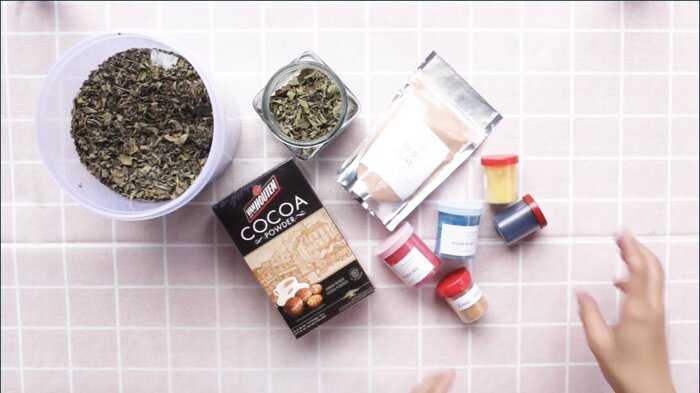 Platform: Skillshare | Teacher: Mitchellia Sandra | Length: 11 video lessons, totalling 50 minutes
Many online soap-making classes cover adding colorants to your soaps. However this course focuses entirely on this part of the soap making process. Covering color theory and design and testing soap samples, this is a fantastic way to further build your skills if you're already familiar with the cold process.
What you will learn:
The basics of color theory, and how to choose the color best suited to your project
About different types of colorant, and how to know which one will work best with the kind of soap you're making
How to use water and oil to achieve the desired level of color, with a focus on making oil infusions
Methods of making soap samples to test color before committing to a whole block of soap
How to design your soap, from the initial stage of collecting inspiration, to putting pen to paper and drawing out your designs
Beautiful layering and swirl techniques to make intricate designs
A bonus technique called 'soap' painting to create even more design possibilities
Pros
Goes into a great level of detail about all things color, providing you with so many options when it comes to decorating your own soaps
Sandra's explanation for the color wheel is super helpful in understanding this process on a deeper, artistic level
A pretty hands on, active learning experience, as Sandra asks you to think about your own projects, and design your own soap to put everything you've learned into practice
Cons
Focused on techniques for cold process soap, so this isn't really transferable to other soap making methods
Quite a short course, and it would be good to see a few more examples of different types of colorants being used – however, it's still very informative
Who it's for: Best suited to someone with experience of the cold process method who wants to learn more about color and color theory.
Overall: A helpful guide to a very important part of the soap design process.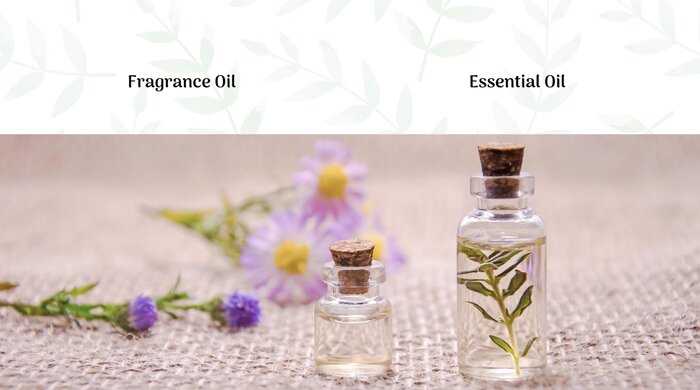 Platform: Skillshare | Teacher: Mitchellia Sandra | Length: 8 video lessons totalling 42 minutes
As with the Colorants course above, this is a deep dive into a very specific (but vital) part of the soap making process – fragrance. Sandra guides you through the basics of choosing and combining fragrances. She leaves you feeling confident making your own personal blends fitted to your project.
What you will learn:
The difference between fragrance oil and essential oils, how to use them, and which is best suited to your project
How fragrance note knowledge can help you decide what fragrance to use. This includes information about top, medium and basenotes, and the notes combination formula
What a fragrance wheel is and how to use it to combine scents
The best way to test your scent combination before making a whole batch of soap
How to calculate your scented oil combination, and when the right time is to add it to your soap mixture for maximum effect
Pros
A great blend of theoretic and knowledge and practical advice, putting you in a strong position to use fragrances in your soaps
The more theoretical side of this programme is explained in a clear and simple way, with helpful visuals
Fragrance is a key component of any soap, so this is an essential skill that will inform all your future projects
Cons
As this is a specialized course, don't expect to gain an in-depth understanding of the entire process of soap making
Sandra primarily works in cold process soap, so it's unclear as to whether these techniques would be the same for other soap-making methods
Who it's for: Anyone who wants to polish up their fragrance knowledge to take their soap making one step further.
Overall: A very useful explanation of the fundamentals of fragrance. Useful to anyone interested in making their own soap.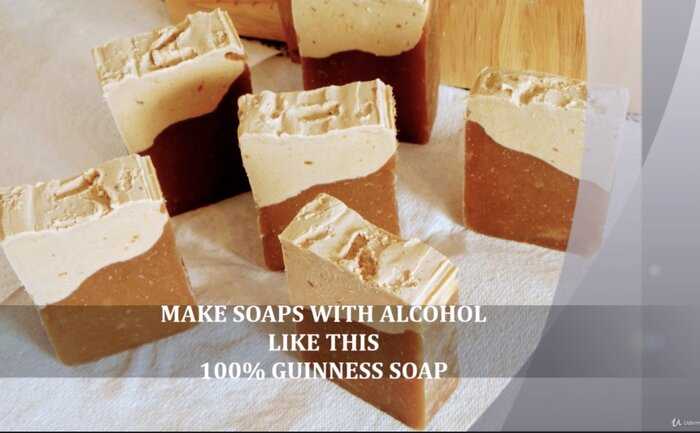 Platform: Udemy | Teacher: Natasha McDowall | Length: 51 video lessons totalling 3 hours and 52 minutes
This is soap making with an alcoholic twist! In addition to breaking down the basics of the cold process method, Natasha demonstrates some amazing unique recipes, including orange, lavender and Guinness, a dry stout beer, and includes an in-depth business section for those interested in selling their soaps.
What you will learn:
An overview of the soap making process, with helpful information slides, including essential oils, butters, and equipment
How to make orange soap, which includes preparing your own dried orange slices for decoration, and how to cut your soap for the best effects
Methods for formulating your own soap recipes, from measuring molds to calculating base recipes and adding essential oils
Health and safety advice for soap making
How to make Guinness soap, from preparation to presentation
Everything you need to know about soap mold, including which household containers you can use and how to make your own
How to make lavender and peppermint scented soaps
The best way to cut and dry your soaps for perfect results
How to make speciality soaps like activated charcoal and christmas candy soap
Tips for selling your soaps, from breaking even, calculating selling prices and marketing
Pros
This course has an amazing selection of exciting and unique luxury soaps the make that are sure to impress
As well as covering the basics, Natasha also delves into the business side of things for anyone wanting to take their hobby one step further
Cons.
Some reviewers have mentioned poor sound quality – whilst it generally seems okay, if you struggle with hearing or if English isn't your first language, you may want to take this into consideration
Whilst this course contains all the important information you would expect, it isn't in the same order as most other soap courses. Key classes on ingredients, molds and safety are interspersed with luxury soap recipes. However, by the end of the course, you will have covered everything you need to know
Who it's for: Perfect for anyone looking to make some truly unique luxury soaps. Even if you have no prior experience with soap making.
Overall Fun and quirky, this course is sure to get you inspired.
What are the advantages of taking an online soap making course?
Making your own soap is a truly rewarding experience – as well as being a fun and creative hobby, you have total control over what goes in, so you can be sure you're using quality ingredients on your skin
Soaps make for great gifts for friends and family, and there's no end to the ways you can customize them for truly personal presents
Melt and pour soap is a great kids activity, which will provide endless entertainment and creative opportunities
Handmade soaps are a great small business opportunity, and many of the courses in this article provide guidance on setting up your own craft based business.
Buyers guide: what to look out for
What kind of soap do you want to make? There are several different methods, each with their own pros and cons, so it's worth thinking about what method you want to learn before you buy a course.
What level of expertise does your tutor have? You're making a product that's going to be applied directly to your skin, so you want to be sure your tutor knows what they're talking about. It's worth checking the tutor profile on each course so you feel reassured you're in safe hands
What is your current level of soap making experience? There are many beginner-level courses out there, so if you already have some experience it may be wiser to invest in a specialist course that will teach you new coloring or fragrance skills, rather than go over the basics.
How much do you want to invest? If you're not sure if soap making is for you, then look out for cheaper, briefer courses that will give you a taste before you take the plunge. If you know you love soap making and you're committed to developing your skills then taking a more intensive, higher level course will be worth it.
How much does it cost?
The prices for courses in this review range from around $50 – $150. You're paying for expert guidance and, in some cases, one-2-one support. And these prices are generally much cheaper than attending in-person soap making classes. Plus, when you learn online you can take things at your own pace.
Many of the courses listed in this article are on Skillshare. Skillshare has a monthly subscription fee of $32, or an annual cost of $168 (which works out at $14 a month). It has 40,000+ courses on many topics. So in addition to soap making classes you have the opportunity to learn many new skills.
How long does it take to learn soap making?
The courses in this article range from under an hour of video content to over 6 hours.
However, soap making itself is a time-consuming process, with some methods requiring weeks for soap to 'cure'. So you will need to set aside plenty of time to practice the techniques in the videos. And be patient whilst waiting for your results!
The beauty of online learning is that you can revisit many of these courses whenever you need to, to brush up on your knowledge or double check recipes and techniques.
Conclusion
As you can see, there are plenty of online soap making courses out there to fit your needs. Whether you're just dipping your toe into melt and pour, or you're fully committed to learning elaborate luxury soap making techniques.
Udemy has a great range of courses covering all aspects of soap making. Whilst the Soap School is a fantastic option if you're ready to invest in expert guidance and one-to-one support. A Skillshare membership will not only unlock a range of soap making courses, but also offer access to many other programs from entrepreneurship to animation!
Hopefully this article has provided you with a helpful overview of the range of courses out there, and helped you choose the online soap making course that's right for you.
Related articles: Best – watercolour, embroidery and drawing classes. Domestika and Skillshare reviews.
Frequently asked questions
What is the best online soap making course?
We selected How to Make Soap at Home A-Z on Udemy as it is relatively inexpensive and offers over 6 hours of content.
How much does an online soap making course cost?
Courses generally cost between $50 and $150, depending on what they cover and how long they are. This is often cheaper than in-person soap making classes.
How long do online soap making courses take?
Most of these courses take a few hours to complete, and some are even shorter. However, soap making can be a lengthy process, and depending on what type of soap you're making you may need to wait between several hours and several weeks before your soap is ready to use. 

Hannah is currently studying a Masters in Modern Literature and Culture at King's College London.  In her spare time she enjoys hiking, writing and cooking.