Mindvalley's mission is to deliver life-changing programs that empower people to become their best, most fulfilled selves.
So it's great news that there's now a Mindvalley Black Friday 2022 discount available!
Mindvalley deals don't happen often. This one offers a massive discount and you only have a narrow window of opportunity to take advantage of the deal.
So, let me give you the lowdown on the Mindvalley Black Friday offer so you can grab it before it's gone.
Here's what's in store:
What is Mindvalley's Black Friday promo?
How to get the deal and how it works
Is the Black Friday offer actually a good deal?
Mindvalley Black Friday discount eligibility
About Mindvalley
Advantages of Mindvalley
Frequently Asked Questions
What is the Mindvalley Black Friday deal?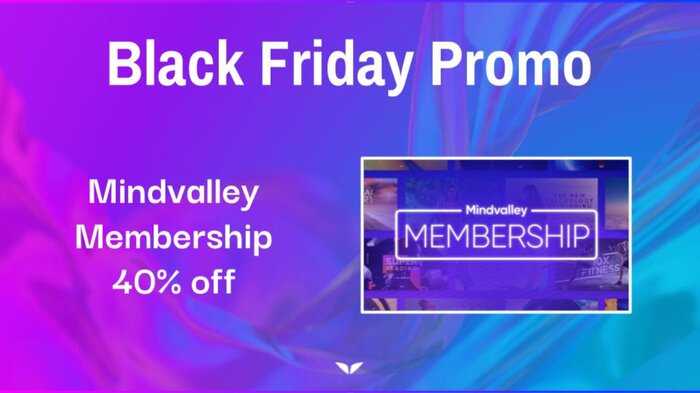 The Mindvalley Black Friday promo promotion is:
40% OFF membership from November 24-27 only. That's just 3 days within which to take advantage of this amazing discount
How to get the MindvalleyBlack Friday offer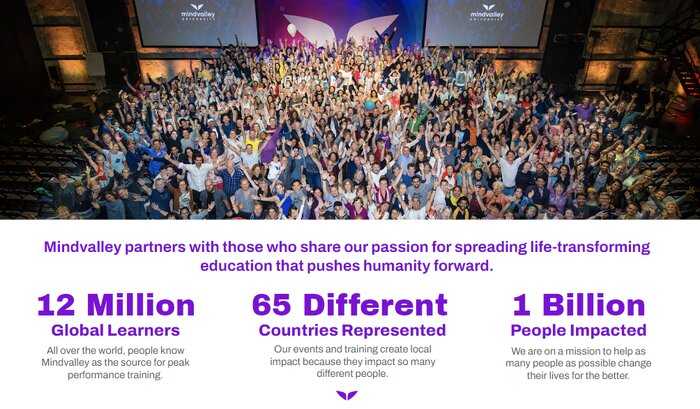 Taking advantage of the Mindvalley discount offer is simple.
Head on over to Mindvalley using any of our links between 24-27 November
Select Become a Member now
Scroll down and select the Monthly or Yearly membership option
Supply your details and preferred payment method (no promo coupon code necessary). And that's it
Mindvalley Black Friday deal eligibility
Not have a current subscription
Apply before the promo expires on NOVEMBER 27, 2022 23:59:00 (EST)
What's included in the Mindvalley Black Friday offer?

With the Black Friday deal you'll get access to full Mindvalley membership which includes:
An introspective self assessment that helps you establish a baseline and measure progress
60+ Mindvalley Quests
Mindvalley Live – daily live classes from celebrities, famous CEOs and world class coaches
The Mindvalley Community – a private social network of like minded individuals
500+ Meditations via the Mindvalley Omvana app
On the go learning with the Mindvalley app
The opportunity to join in with Mindvalley events and meetups
Mindvalley Quests cover every dimension of life including: mind, body, soul and career.
Is The Mindvalley Black Friday Offer a good deal?

Trustpilot review
Mindvalley's subscription costs have been stable for some time. The platform has not increased prices prior to this Black Friday deal.
So the discount, as well as being generous, is legit.
The savings you can make are set out below:
| | | |
| --- | --- | --- |
| Mindvalley subscription type | Without discount | With the Black Friday deal |
| Monthly | $99 | $59.40 |
| Annual | $499 | $299.40 |
Even without the Black Friday deal, yearly membership represents a saving of 42% over the monthly cost and works out to under $1.50 per day. That's less than the cost of a cup of coffee. With the discount this is just 90c.
Not much to pay for "transformational change that lasts a lifetime".
Individual self improvement courses can set you back hundreds of dollars. And 1-to-1 sessions with a life coach can cost $200+ an hour.
Looking at it that way, Mindvalley annual subscription represents great value, and with the Black Friday discount it's a steal.
And if you're still not sure, you can get a good feel for the platform by enrolling in a free masterclass with a Mindvalley teacher. Some are available on an ongoing basis and others are hosted on a weekly basis. So there are always plenty to try.
About Mindvalley

What sets Mindvalley apart from other online learning platforms is its:
Focus on personal development and well being rather than traditional subjects
Quest based approach – programs start on a set date and are completed with a cohort of fellow learners
Genuine community feel – your learning journey is supported by your peers and the wider Mindvalley network
Daily microlearning – powerful 20 minute daily sessions that fit into any schedule and promote tangible, incremental growth *
Unique self assessment which allows you to honestly establish a baseline, track your progress and receive curated personalized learning suggestions
* You can opt to learn at your own pace and take Quests on your own schedule. But by combining the power of community with daily microlearning, Mindvalley claims its Quests transform you in ways that traditional online education can't.
Mindvalley claims to use scientifically proven systems that keep you engaged, moving forward and making positive changes that stick.
And it's a formula that seems to work. Mindvalley has over 12 million students and their courses boast a 5x completion rate over traditional online learning.
You can find out more about Mindvalley in our Mindvalley and Lifebook Online reviews.
Mindvalley advantages
60+ self improvement quests covering every dimension of life including: mind, body, soul and career
Teaching from passionate, respected and accomplished instructors
A unique and effective approach to online learning
Engaging bite sized lessons that build on and reinforce prior learning
Strong 'results that stick' focus
5x higher completion rate over traditional online learning
Daily live sessions with celebrities, famous CEOs and world class coaches
Time bound courses taken with a cohort of fellow students
Includes the app so you can learn on the go
Genuinely community oriented platform
Example classes available on Mindvalley

Five of the most popular Mindvalley Quests are:
Superbrain – Jim Kwik
Uncompromised Life – Marisa Peer
Be Extraordinary – Vishen
Energy Medicine – Donna Eden
The Longevity Blueprint – Ben Greenfield
Of course, the best Quest for you is going to depend on your own individual needs and goals.
So I've provided a best in category list below so you can get a flavor of what's available.
And don't forget, after doing the introspective self assessment Mindvalley will suggest Quests for you based on your individual aspirations, dreams and desires.
Best in Mind: Superbrain with Jim Kwik
Highly recommended for:
Engaging and motivational teaching from a teacher who has coached Hollywood stars and the world's leading companies and CEOs
Practical exercises throughout that help you think better, feel better and learn faster
Each lesson building on the last making it easy to see and measure progress
"Since completing the 30 days I have been given many tools to help remember names, places, dates and events. I am so excited to teach these methods to my friends, family and grandchildren. I am also learning to play golf, speak French and to draw. Thanks, Jim for inspiring me to inspire others." Superbrain story
->Read our full Jim Kwik Superbrain Review
Best in Body: The Longevity Blueprint with Ben Greenfield
Highly recommended for:
Inspiring teaching from one of only three people in the world to complete 9 of the hardest Spartan races in a single year
Providing simple, manageable and effective methods to turn back the clock, boost energy levels and get fitter
Building a mindset to make these changes last
"I definitely could see the difference in how I look and how I feel .. I am 46 and I feel and look even better than 25 years ago‼ So happy Mindvalley came into my life, it definitely brought me back closer to MYSELF." Longevity Blueprint Student
Best in Career: Speak and Inspire by Lisa Nichols
Highly recommended for:
Inspiring teaching from one of the world's top speaking coaches and author of six best selling books including the NYT best seller, No Matter What
Carefully designed tools, exercises and techniques that incrementally build your communication skills, whatever your starting point.
"Speak and Inspire has impacted my life in ways I could never imagine… I'm now a transformational storytelling coach because learning how to share my story has changed my life. I found my inner power, true friendship and my dream and Speak & Inspire has led me to it." Speak and Inspire Story
Best in Soul: Energy Medicine with Donna Eden
Highly regarded for
Gentle teaching from a renowned healer with four decades' experience of promoting and teaching energy healing
An easy-to-follow, holistic approach
Providing over 50 practical tools to help waken your body's natural healing ability
"I'm so happy to be able to incorporate these energy medicine tools into my daily routine now. I love that I can boost my energy at any time with these tools. It's truly a gift to be able to heal your own pain and others. Thank you for this beautiful journey, Donna is such a ray of light and I loved every minute of it." Energy Medicine Story
Best in Entrepreneurship: The Quest for Personal Mastership with Srikumar Rao
Highly regarded for
Powerful teaching from a pioneer in the field of motivation and resilience and one of the world's most in demand MBA and TED speakers
Providing a coherent, demanding but effective framework for personal growth
Cultivating the resilience and resolve to make the learning last and help you overcome all obstacles
What makes it great
"The exercises are fantastic and doing them seriously, deeply and consciously allows you to change your mental attitude… The quest will accompany me for a long time yet because certain concepts are very profound and challenging to integrate into life, but very transformative." Quest for Personal Mastership story
Best in Relationships and Parenting: Conscious Parenting Mastery with Dr Shefali Tsabary
Highly regarded for
Clear explanations and a myriad of practical takeaways from one of the foremost authorities in the field of conscious parenting
Extremely well structured and curated lessons which build on and support each other
One of the most lively, supportive and active quest communities
What makes it great
"This quest goes deep and I got so much out of the quest I cannot even put into words! Having done conscious personal development for over 10 years, this was the single most significant initiative I have done. So this isn't just about learning some parenting tricks – this is deep personal development work, which can transform life for yourself and your wider family!" Conscious Parenting Story
Other Black Friday deals
Conclusion
Mindvalley's quest framework provides a unique and impactful route to self improvement.
Plus the large variety of Quests provide the opportunity to optimise every area of your life, not just one.
To gain the opportunity of 50% off membership for a years' worth of life changing training is immense value. A life coach could set you back $400 for just two hours of their time and most of Mindvalley's quests are several hours (or more) in length.
And with a variety of free Mindvalley Masterclasses, plus a 15 day money back guarantee on your purchase, you can sample the platform risk free. That's 15 days of microlearning, plenty of time to make a decision!
I wasn't as lucky as you and did not get the discount being offered. Even so, Mindvalley went beyond my expectations. I've let go of beliefs that have been holding me back, reinvented myself and have a clear vision that keeps me moving forward.
The deal is rare to get, outstanding value and is simple to redeem, so what are you waiting for?
Mindvalley Black Friday deal FAQs
What is the Mindvalley Black Friday offer?
40% off a Mindvalley membership
When does the Mindvalley Black Friday discount end?
November 27th 2022
Do I need a coupon code to redeem the Mindvalley Black Friday deal?
No, just sign up using any of our links
How much is the Mindvalley Black Friday deal?
An annual membership will cost $299.40 as opposed to $499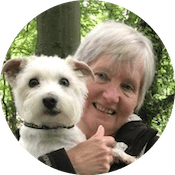 Liz Hurley has 30+ years of high school teaching experience and is one of our senior writers here at Learnopoly.