Codecademy has over 50 million users and has become the default place to learn how to code online.
With Black Friday and Cyber Monday looming, Codecademy is offering a generous discount on its subscription program.
As with all such promos, the deal is time limited.
So let's crack on with the lowdown on the deal so you can take advantage of it before it's gone.
Here's what's in store:
What is the Codecademy discount offer and how does it work?
Does the Codecademy Black Friday & Cyber Monday discount represent a good deal?
Codecademy deal eligibility criteria
About Codecademy and best Codecademy Classes
Codecademy pros
Final thoughts
Frequently Asked Questions
What is the Codecademy Black Friday/Cyber Monday deal?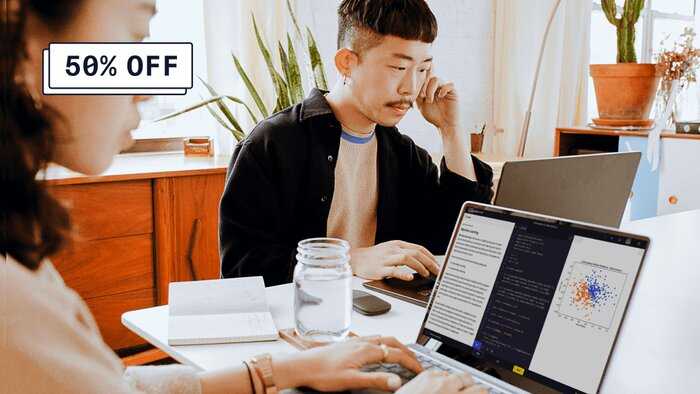 The Codecademy Black Friday & Cyber Monday promo discount is:
50% Off of Pro Annual & Pro Student Annual Subscriptions
The deal is open between November 21-December 2 2022
How to get the CodecademyBlack Friday/Cyber Monday offer

First, head on over to Codecademy using any of our links and click on USE CODE CYBER22
Then, open an account using your e-mail or Google, Facebook, LinkedIn or GitHub accounts. Provide payment details, and you're good to go.
Codecademy Black Friday & Cyber Monday deal eligibility
To qualify for the Codecademy Black Friday & Cyber Monday discount you must:
Not have a current subscription
Apply before the promo expires on DECEMBER 2, 2022
What's included in the Codecademy Black Friday offer?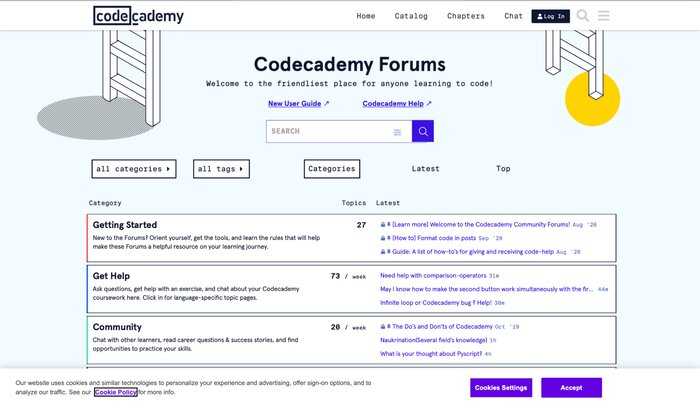 Codecademy Pro usually costs $239.88 (or $19.99 per month) when billed yearly and $39.99 a month when billed monthly.
With the Black Friday & Cyber Monday promo code you can get a full year's membership for only $120.
On top of everything you get with the standard free version, you'll have access to the:
Exclusive members-only courses and content
Opportunity to build portfolio ready projects
Ability to collaborate and connect with other learners
Tools to develop your programming skills
The way it all works is very straightforward. Codecademy teaches 15 languages including:
Python
R
C++
JavaScript
Java
HTML
CSS
SQL
And how these can apply to:
Web development
Computer science
Data science
Machine learning
IT
Cybersecurity
Data visualization
The way these lessons are taught is optimized for learning, with the chance for practice, repetition and loads of helpful exercises.
Lessons are taught in a code-as-you-go style, meaning you'll be presented with a new concept and examples, and then asked to apply that to a challenge or question.
Is The Codecademy Black Friday Offer A Good deal?
Codecademy Pro usually costs $239.88 (or $19.99 per month) when it is billed yearly and $39.99 a month when it is billed monthly. Prices have not been hiked ahead of the deal.
So, with the Black Friday & Cyber Monday promo code you can get a full year's membership for only $120.
The platform and the offer are definitely legit. Not only has Codecademy been around for ages, it has also attracted an incredible 50 million users and over 100,000 Pro subscribers.
On top of that, it is one of the most acclaimed and recognised brands in all of e-learning.
About Codecademy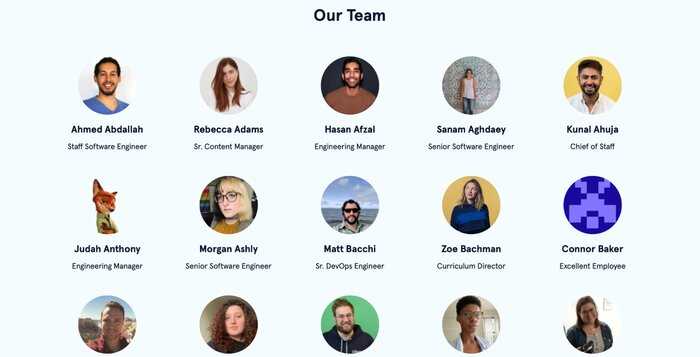 Codecademy is one of the fastest-growing online platforms out there and among the most acclaimed and well-respected sites for coding.
The platform offers a range of lessons in all things related to code and computer science.
Currency there are 12 programming languages available on the site, including Python, Java and Go.
Outside of these, you can also pursue particular courses with the aim of gaining specific skills or careers in data science, particularly using the new Pro option.
Codecademy has expanded rapidly and impressively since it was founded over a decade ago, with over 50 million users from over 190 countries and 3.7 billion code submissions.
You can read our full Codecademy review here.
Codecademy advantages
Courses on over 15 major programming languages, including Python, SQL and R
Gets you coding from day one
Courses on content beyond programming languages, including machine learning, web development and data visualization
Practical lessons designed to help you learn quickly and efficiently
Resources outside of lessons to help your learning
Clearly structured and comprehensively put together
Keeps coding interesting by showing how it applies to the real world
The range of features means there is always more to learn and master
Workspaces where you can code on your own
A community of coders to interact with through forums and events
Example classes available on Codecademy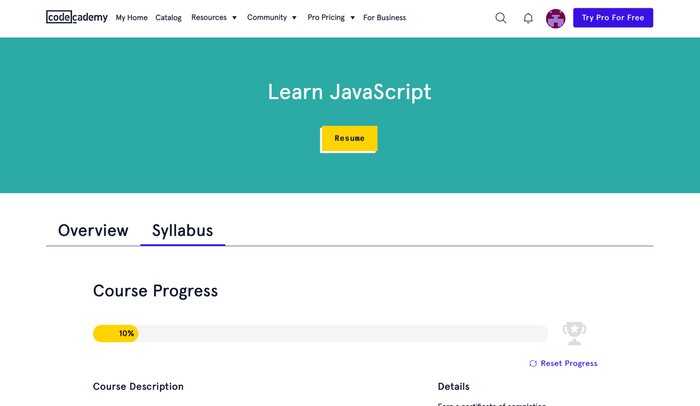 Codecademy is one of the most popular coding sites online right now, but there are a few courses that stand out in particular.
Some of the most popular Codecademy courses include:
Learn Python 3
Learn JavaScript
Learn HTML
Code Foundations
Full-Stack Engineer Career Path
But there are plenty more to choose from.
Below, I've listed some of the most popular and acclaimed Codecademy courses by language, as I feel most people come to Codecademy intending to improve in a particular language.
Python
Learn Python 3 walks you through the latest developments in Python and shows you how to use it for your own aims and intentions, from web design to machine learning.
HTML & CSS
Learn HTML Here, you'll learn basic tags in order to put together your first web pages, which in turn will give you the chance to shift into web development, if you want to.
JavaScript
Learn JavaScript: Get to grips with the basics of JavaScripts syntax and learn how to manipulate the language for your own purposes, in order to help you with your wider development journey.
SQL
Learn SQL: Managing data through this language will help you improve efficiency in whatever application you're interested in, so check it out.
C++
Learn C++: Discover the basics of C++, including the objects and classes; the variables and the vectors. This course is also great for heaping your coding skill more broadly.
R
Learn R: This course is one for all of the data scientists and engineers out there. After getting to grips with the basics, you will learn how to modify and clean data frames and create visualizations. There is a real emphasis on clear presentation and statistics, which are increasingly in-demand skills.
Other Black Friday & Cyber Monday deals
Conclusion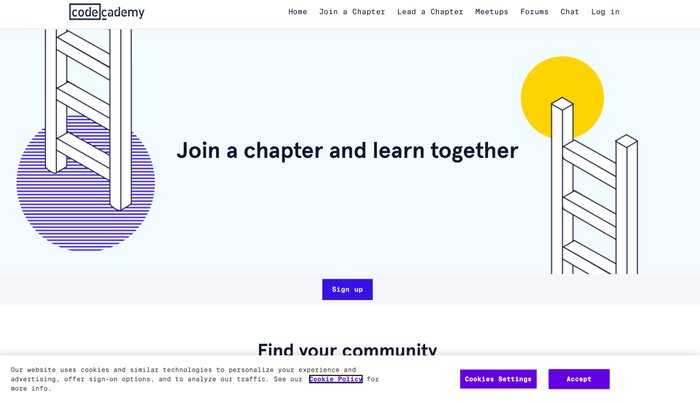 Codecademy is the site to go for if you want to get started with coding.
Lessons are focused, comprehensive and give you the chance to practice and test your knowledge. All of this will culminate to help you see faster progress than you'd ever expect.
The Codecademy pro membership Black Friday deal is rare to get, offers great value and is simple to redeem.
So if you want the chance to learn about a range of programming languages, and how you can apply them, get yourself the deal now.
Codecademy Black Friday deal FAQs
What is the Codecademy Black Friday & Cyber Monday Deal?
50% off a Pro subscription
How much does the Codecademy Cyber week discount deal cost?
For the full annual subscription the deal costs $120 which is 50% cheaper than normal
When does the Codecademy Black Friday & Cyber Monday deal end?
December 2nd 2022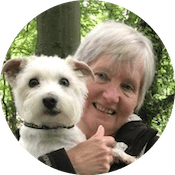 Liz Hurley has 30+ years of high school teaching experience and is one of our senior writers here at Learnopoly.