The world is becoming increasingly digital. So people are hungrier than ever for ways to acquire new skills in data science and coding. Datacamp is an amazing e-learning platform for equipping yourself with these skills.
And the good news is that for a limited time only Datacamp is offering a massive discount on an annual subscription.
Read on to find out how you can take advantage of the Datacamp Black Friday & Cyber Monday discount deal before it ends.
Here's what I'll be covering:
What is the Datacamp discount offer and how does it work?
Does the Datacamp Black Friday & Cyber Monday discount represent a good deal?
Datacamp deal eligibility criteria
About Datacamp and best Datacamp Classes
Datacamp pros
Final thoughts
Frequently Asked Questions
What is the Datacamp Black Friday & Cyber Monday deal?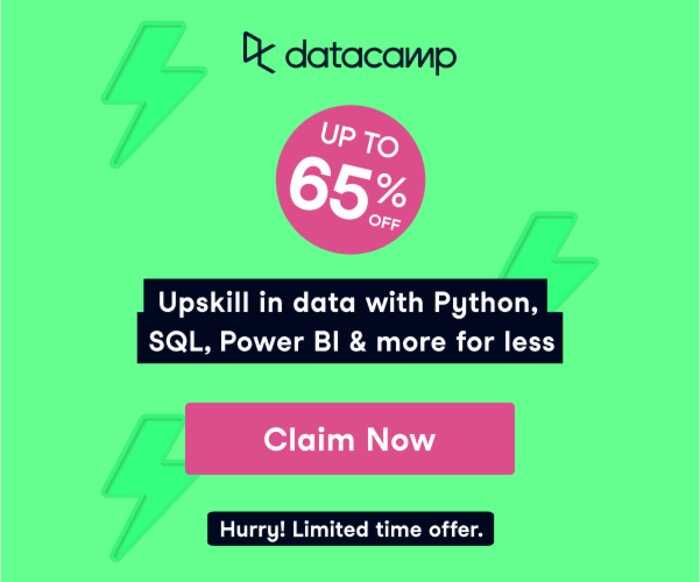 The Datacamp discount offer is:
Up to 65% off annual subscriptions between November 17 and December 8 2022
How to get the Datacamp Black Friday & Cyber Monday offer
There are 3 simple steps to getting the Datacamp Black Friday/Cyber Monday offer:
Head on over to Datcamp using any of our links and sign up to a free account using an email address or your Google/Facebook account.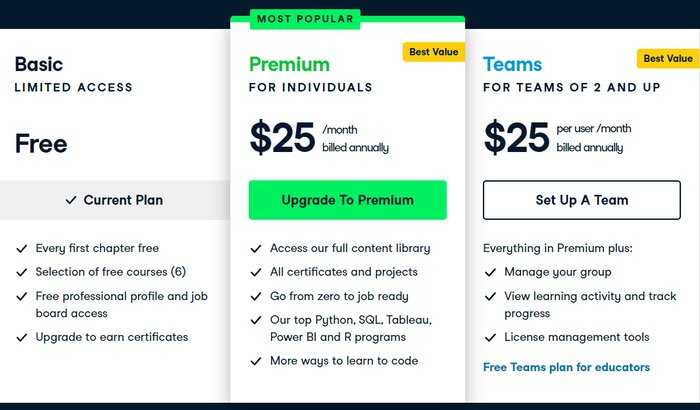 Select UPGRADE from the top right hand corner and select the plan you are interested in.
You will be redirected to the payment page, where you can apply the Datacamp Black Friday & Cyber Monday 2022 deal.
Datacamp Black Friday deal eligibility
To qualify for the Datacamp Black Friday & Cyber Monday discount you must:
Not have a current subscription
Apply before the promo expires on DEC 8, 2022 23:59:00 (EST)
Not be enrolled in a business or academic plan
What's included in the Datacamp Black Friday & Cyber Monday offer?
An annual subscription to Datacamp will give you:
Unlimited access to the full Datacamp Library of courses, resources and tutorials
Skill assessments to establish your level
The opportunity to receive certification
Access to employment-ready programs
The ability to create and share a professional profile and apply for jobs advertised on Datacamp
Opportunities to practice with projects, competitions and live code-alongs
Participate in the Datacamp community
Is The Datacamp Black Friday Offer A Good deal?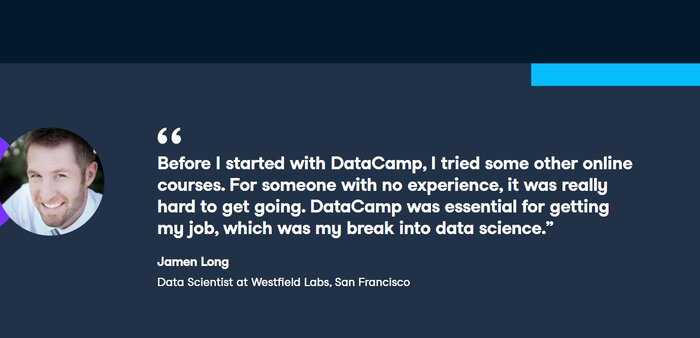 Datacamp's subscription costs have increased over the last year.
However, the size of the discount deal still represents a substantial saving and the opportunity to gain the skills you need for today's changing world at a genuinely discounted price.
About Datacamp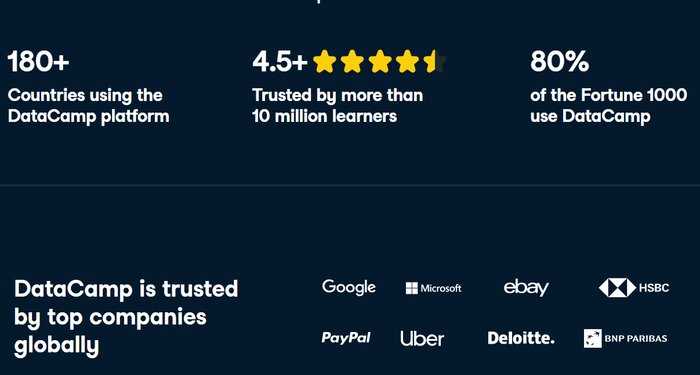 With over 10 million users across 180 countries, Datacamp is one of the fastest-growing and most popular ways to learn about data science.
The platform aims to close the data gap within companies and groups across the world by making access to data skills available to everyone.
As a result, they offer a wide range of opportunities for users of their sites. There are over 350 courses dedicated to data science including coding with Python and R. Along with this there are skills and career tracks where you can hone in on your learning priorities and workspace areas where you can practice writing code.
There's also a wide range of tools for you to practice with including competitions, projects and assessments.
Datacamp advantages
350+ courses in data science technologies and topics
Skills and Career tracks for honing specific abilities and occupations
Teaches you how to be an all-round data scientist
Beginner-friendly
A range of choices in how you learn beyond traditional teaching
Well organized and structured
Methodically introduces challenging and useful concepts
Combines traditional teaching with practical exercises
Spaces to practice coding and the chance to work on projects
Assessments and opportunity to become certified with Datacamp
Competitions and live events
Example classes available on Datacamp
Datacamp is a massive range of courses on offer, all aimed at improving your skills in data science.
Some of Datacamp's most popular courses include:
Introduction To Python
Intermediate R
Analyzing Data In Tableau
Introduction To SQL
Data Science For Everyone
Machine Learning For Everyone
Data Analysis In Excel
Analyzing Police Activity With Pandas
Introduction To Power BI
Data Communication Concepts
Statistical Thinking In Python (Part 1)
Introduction To Python For Finance
You can read our reviews of Datacamp's best courses across every category in our Datacamp review.
Other Black Friday deals
Conclusion
Datacamp is the place to learn how to be a data scientist. The combination of quality teaching, practical exercises and other resources combine to make this a great way to learn the skills you need in today's rapidly changing world.
The platform does have other discount offers during the year. However, the Black Friday & Cyber Monday deal is its most generous and represents good value for money.
You can sign up to the Basic Limited Access Plan for free. This will get you access to:
6 whole courses, the main introductory courses for each programme/learning track, plus the chance to try assessments and use the workspace.
This will give you a real flavor of what's on offer, including the style of teaching and the content itself.
If you like what you find, you can be reassured that the Black Friday & Cyber Monday deal is right for you.
Datacamp Black Friday deal FAQs
What is the Datacamp Black Friday & Cyber Monday deal offer?
Up to 65% off the cost of an annual subscription
Do I need a discount code, coupon or promo code to redeem the Datacamp Black Friday deal?
No, no kind of code or coupon is necessary – just sign up between 17th November and 8th December
I used to have a Datacamp membership, am I eligible for the Datacamp Cyber Monday discount? 
Yes, as long as your subscription has ended
When does Datacamp discount/Black Friday deal/Cyber Monday deal end?
The Datacamp Black Friday & Cyber Monday deal ends on  DEC 8, 2022 23:59:00 (EST)
I have an active Datacamp subscription. Can I take advantage of this current promo?
Active DataCamp subscribers are not eligible for new promos.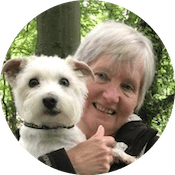 Liz Hurley has 30+ years of high school teaching experience and is one of our senior writers here at Learnopoly.