MasterClass deals are rare and this one has expired. That said, a full subscription still represents great value as you're getting world leaders in their field to teach you what they know.
Check latest prices here.
MasterClass was launched in 2015 with a simple idea: Everyone should have access to genius. Its 150+ MasterClasses are taught by world leaders in their fields of expertise.
And with Christmas looming, there's now a Cyber Monday discount available.
As with all Cyber Monday deals, it's only available for a limited time.
So let me give you the lowdown on the MasterClass Cyber Monday offer so you can snap up the deal before it's gone!
Here's what's in store:
What is the MasterClass's Cyber Monday promo?
How to get the MasterClass Cyber Monday deal and how it works
Is the Cyber Monday offer as good as it seems?
MasterClass discount eligibility
About MasterClass and best MasterClasses
MasterClass pros
Final thoughts
FAQs
What is the MasterClass Cyber Monday deal?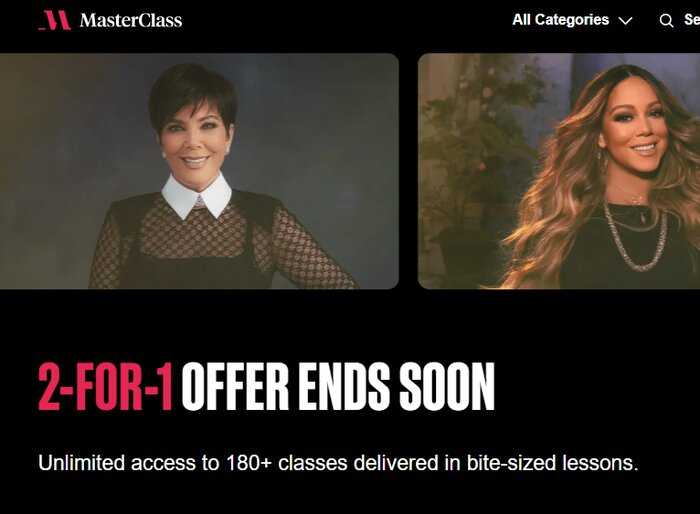 The MasterClass Cyber Monday offer is, as the name suggests, Buy one annual membership and gift one for free.
No promo code necessary.
How to get the MasterClass Cyber Monday Discount
You can access the Cyber Monday deal in five easy steps:
1: Visit MasterClass
Click here to go to MasterClass and then click Sign Up.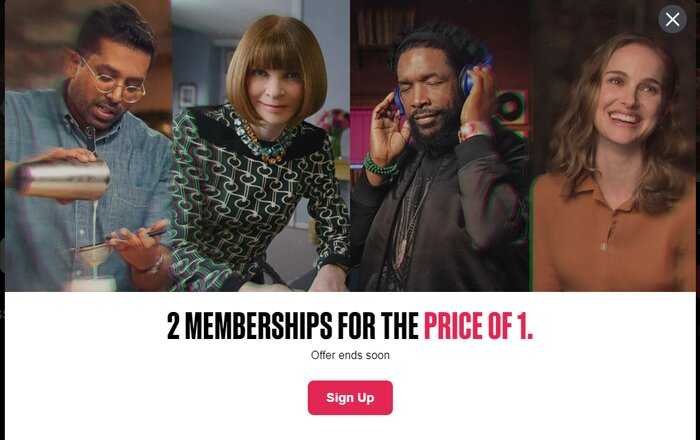 2: Create your MasterClass account
You'll be taken to a sign-up form to create your MasterClass account. You just need a Facebook account, Google account, or email address.
3: Purchase your 1 year All-Access Pass
You will then need to make payment for your purchase. You do not need a discount code or coupon code.
4: Send your free gift
Once you have made your purchase, you will receive a confirmation email and an email prompting you to send membership.
You'll need your recipient's email address and you can also add a personal message or select it to deliver on a later date.
(If you don't have your intended recipient's details to hand, you can complete this step later.)
5: Redeeming the MasterClass gift pass
Your recipient should receive an email. They will need to click Activate Annual Pass and sign up to MasterClass as you did in Step 2.
The recipient will need to enter card details to redeem their gift. They will not be charged until their subscription auto-renews the following year. (They can cancel the auto-renew at any time.)
MasterClass Cyber Monday offer eligibility
To be eligible for the MasterClass deal you must:
Not have a current active annual pass membership
Provide MasterClass with valid payment details
Sign up to MasterClass directly (not through a 3rd party provider like Amazon/Roku/App Store)
What's included in the MasterClass Cyber Monday deal?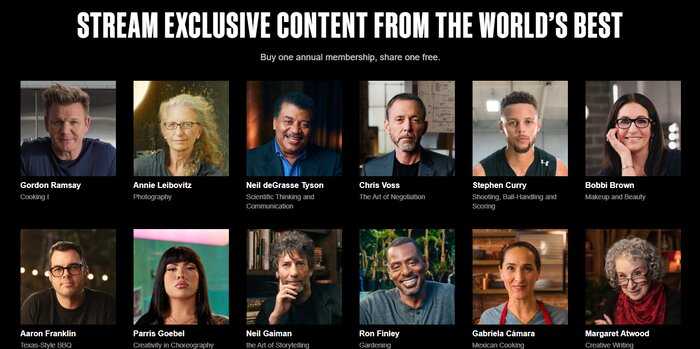 The Cyber Monday deal includes unlimited access to all 150+ courses available on MasterClass for each pass holder.
Also included are all the project and community based MasterClass Sessions – for more detail read our MasterClass Sessions review.
As long as your membership is active you can take as many MasterClasses and Sessions as you want, revisit them at any time and keep the materials that accompany them forever.
Is the MasterClass Cyber Monday offer a good deal?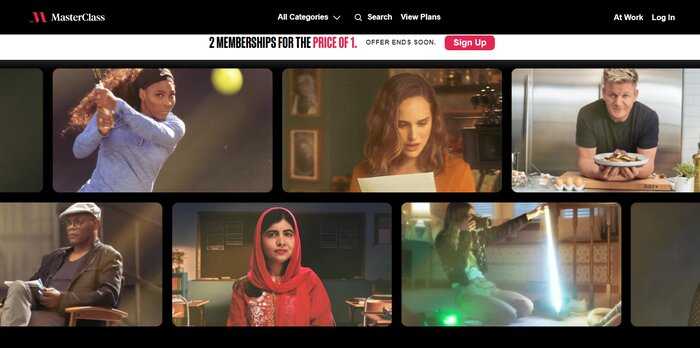 Seemingly great deals are often not as good as they first appear. Prices can be hiked ahead of time so that you think you're getting a good deal when you're not.
But an individual 12 month MasterClass membership has been $180 for a long time. So this deal literally does double your bang for your buck.
To purchase 2 All-Access Passes, it would cost you $360 (2 x $180).
With the Cyber Monday discount, it will cost only $180.
And whilst $180 dollars can sound like a lot of money, there are two scenarios for making use of the Cyber Monday deal:
Buy a pass for you at $180 and gift the free one to someone else
This is the most obvious way and screams "amazing discounted Christmas present!". You'll likely be needing to spend money on gifts soon anyway so if you can tie it in with the Cyber Monday deal, that's definitely a winner.
Team up with a friend and split the cost
If you're looking to pay less money upfront, you could team up with a friend and contribute $90 each to the upfront cost.
Rare MasterClass deal
Aside from being good value for money, MasterClass deals are incredibly rare.
If you're looking for a better one to come along, you may not find one. And you'll also likely be waiting a really long time!
About MasterClass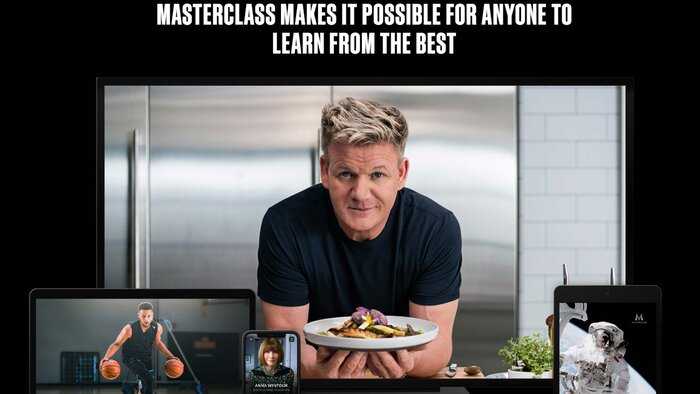 MasterClass is the only learning platform of its kind. It provides users with detailed and outstanding classes taught by world class icons at the pinnacle of their fields of expertise.
Whether you want to learn thriller writing, cooking, or poker, you are taught by incredible figures like Dan Brown, Gordon Ramsey, and Phil Ivey.
More than 150 high-quality, meticulously designed courses are yours to choose from, and the learning possibilities are endless.
You can find more information on MasterClass in our MasterClass and MasterClass Sessions reviews. And you can read mini reviews of our top recommendations of classes across categories for inspiration.
Example classes that are available on MasterClass
There are countless great options on MasterClass and they're adding new classes all the time.
You can check out our Best MasterClass Review here.
But our current top 10 are (by category):
Advantages of MasterClass
MasterClass has made its name as a powerhouse in online learning, and for good reason.
Here are just some of the advantages of learning with MasterClass.
Learn from world-class instructors
The USP of MasterClass is that every single instructor is a household name and a master in their field. You cannot get this experience anywhere else.
Structured classes and resources
While some similar information may be available elsewhere, MasterClass courses are packaged into well-structured, comprehensive courses that take the stress out of learning. You'll often get a PDF workbook packed full of further reading suggestions and assignments.
Incredible production quality
MasterClasses are just a joy to watch. Every single one feels like a cinematic experience. If you've ever tried to watch a YouTube tutorial with bad audio or fuzzy visuals, you know how important this is! The amazing production quality means that you can sit back and just enjoy learning.
Access to cohort based sessions
Cohort based learning is a major new development in eLearning and MasterClass has jumped right on board with it.
MasterClass sessions follow a time-bound, structured 30 day curriculum which you take with a cohort of fellow learners. They teach practical skills with step by step guidance from world-class instructors and support from an active community of peers.
Engaging and immersive content
A key part of all the MasterClasses I have taken is a storytelling style.
Combined with the lighting and the cinematic quality of MasterClass you really do feel drawn into the backstory of your teacher and how it informed the person they have become. And they're more than just stories. Because they have been carefully chosen to illuminate the content being taught.
Other Online Learning Deals
Final thoughts
The MasterClass Cyber Monday discount offer is a great deal.
MasterClass' long standing pricing structure means it's a genuine deal
It is a thoughtful, educational gift – just in time for Christmas!
MasterClass is an amazing platform for casual learning that's fun and world-class
In fact, I actually first signed up to MasterClass with a rare buy one, gift one deal and I have no regrets. Definitely one of the best purchases I've made!
So what are you waiting for?
Frequently Asked Questions
What is MasterClass' Cyber Monday Offer?
Buy one membership and get a second membership free.
How much does the Cyber Monday deal cost?
With this offer you can purchase two individual memberships for the price of one – $180. 
Can I get the Cyber Monday offer on platforms like the App Store, Roku, Amazon and Google Play?
No. The Cyber Monday Deal is only eligible through MasterClass directly and our links
I used to have a MasterClass subscription but don't anymore. Am I eligible for the deal?
Yes. As long as you don't have a current MasterClass subscription
Do I need a promo code, discount code or coupon code for the Cyber Monday deal?
No, no kind of promo or other code is necessary.
Does the gifted membership expire?
Yes. If not redeemed, the gift membership will expire 365 days after you make your purchase.
Can I save the MasterClass gift for later?
Yes, you could buy it today and set the gift delivery date for your recipient's birthday. However, the gift will expire if not redeemed within 365 days of your purchase.
How will my gift recipient redeem the free membership? 
You provide us with the name, email and date of the recipient you wish to send the membership to and they will receive an email with a redemption link to access their free annual membership. 
What if my gift recipient already has an annual membership? 
Their annual membership will be extended by one year continuing on the same plan they're currently on.
I already sent my gift, but it has not been redeemed. Can I send it to someone else? 
Yes, you can update your gift and resend it to someone new as long as the gift has not been redeemed and is within 365 days of purchasing this promotion. To do so you will need to visit the gift portal where you can update the recipient and re-send the gift.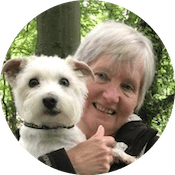 Liz Hurley has 30+ years of high school teaching experience and is one of our senior writers here at Learnopoly.