Skillshare is the world's largest online community for creativity. It has over 12 million registered users and offers 40,000+ classes in just about any topic you can think of.
And the great news is, that for a limited time only, you can get your creative juices flowing with an amazing Black Friday & Cyber Monday discount.
So, let me outline what's on offer so you can take advantage of this Skillshare discount before it expires.
Here's what I'll be covering:
What is the Skillshare discount offer and how does it work?
Does the Skillshare Black Friday & Cyber Monday discount represent a good deal?
Skillshare deal eligibility criteria
About Skillshare and best Skillshare Classes
Skillshare pros
Final thoughts
Frequently Asked Questions
What is the Skillshare Black Friday & Cyber Monday deal?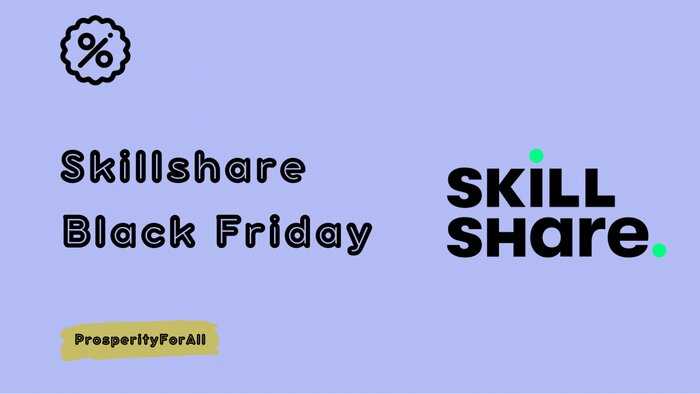 The Skillshare Black Friday & Cyber Monday deal is:
For 4 DAYS ONLY (between midnight 11/24 – midnight 11/28), you SAVE 50% on an annual subscription
How to get the SkillshareBlack Friday offer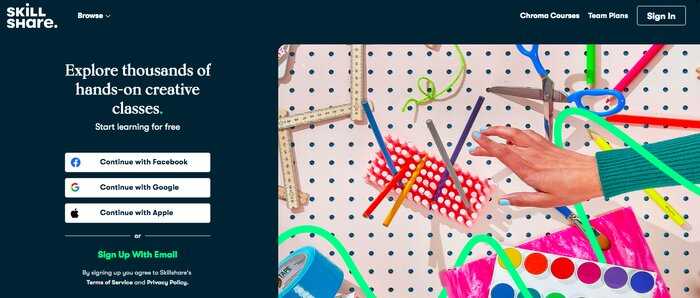 There's just three easy steps to help you along your way.
Head on over to Skillshare.com using any of our links (between 11/24 at midnight and 11/28) and click "Sign Up"
Enter your name and email address and choose a password for your Skillshare account
Enter the coupon promo code AFF50 followed by your payment method
That's it! You're all done!
Skillshare Black Friday deal eligibility
To qualify for the Skillshare Black Friday & Cyber Monday discount you must:
Not have a current subscription
Apply between 11/24 at midnight and 11/28 at midnight
What's included in the Skillshare Black Friday offer

The Skillshare Black Friday & Cyber Monday offer gives you 50% off an annual subscription.
When you join, you'll get access to:
40,000+ high quality courses
Curated learning suggestions personalized to you
An online community to share and comment on projects with
Offline viewing options with the Skillshare iOS and Android apps
Skillshare Perks (annual subscription only): exclusive discounts for products such as Adobe Lightroom, SquareSpace, FreshBooks and Canva
While the focus is often on Skillshare's creative offerings, there are courses available in pretty much every field. These courses might be less obvious from the home menu, but a quick search reveals classes covering Visual Arts, Music, Cooking, Business, Finance, Animation and Lifestyle.
Is The Skillshare Black Friday Offer A Good deal?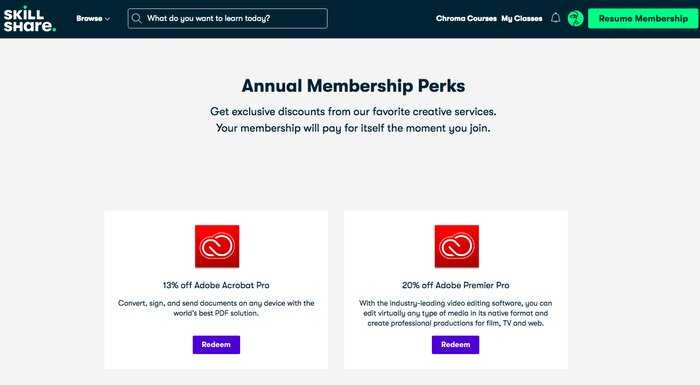 Skillshare has not upped its prices ahead of the deal and pricing has been stable for a long time.
This means the deal represents a genuine saving.
The full price of an annual membership is $168 (USD) which works out to only $14 per month. That's similar to a Netflix plan, or a handful of coffees per month.
Individual business courses outside of the Skillshare platform can easily run you back hundreds, if not thousands, of dollars. So even the full costs represents great value for money.
With the discount you are getting the membership for only $7 a month (billed annually). This represents incredible value for what's on offer, especially when you factor in all the Skillshare perks. These include discounts for:
Adobe Acrobat Pro
Adobe Premier Pro
Adobe Creative Cloud
Squarespace
Todoist
Society 6
Benchtax
Invision
Moo
Canva
Freshbooks
If you were to make use of all the discounts available, they could save you more than the cost of a full Skillshare membership itself.
About Skillshare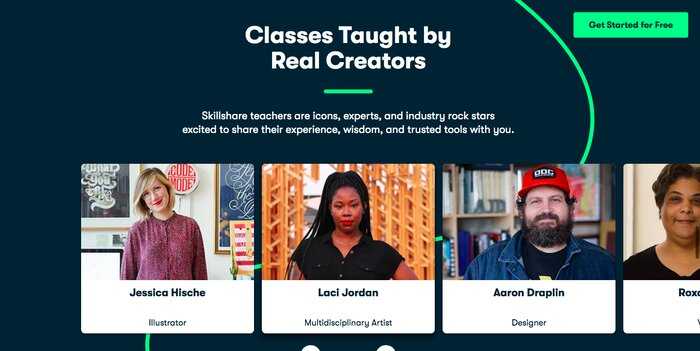 The core philosophy of Skillshare is simple:
"Anyone can learn anything, at any age, at an affordable cost, anywhere in the world"
And to prove the point, Skillshare has become an education giant, offering over 35,000 courses to its 12+ million users.
Skillshare is renowned for its classes in creative disciplines such as Photography and Sketching, but also offers courses in fields such as Business and Productivity.
Most courses are incredibly digestible: averaging around 60 minutes of content spread across 5 or 6 videos. In a world that runs at full-speed, being able to equip yourself with new skills in an hour flat is a great opportunity!
Read more in our full Skillshare review.
Skillshare advantages
40,000+ available courses in almost any topic you could wish for
Most lessons are bite-sized (around 10 minutes) which makes it easier to fit learning in
Classes typically have a great mix of practical and theory
Curated learning makes it easy to continue your learning journey without having to put too much thought into where to go next
Skillshare has a great class review system which helps the algorithm to match you with the best classes possible
Tangible, real-life results (I implemented one of my Skillshare classes and won 5x back my Skillshare fee in 2 days!)
Skillshare Perks: discounts for Adobe, Canva, Freshbooks, and more
Example classes available on Skillshare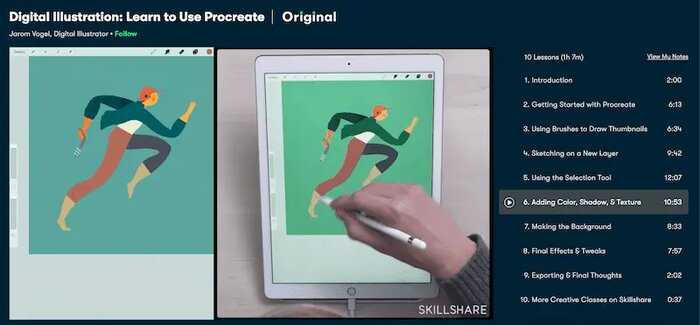 This is our selection of the top classes across the categories to give you a flavor of what's on offer:
Digital Illustration: Learn to Use Procreate by Jarom Vogel An in depth class suitable for beginners which will give you a thorough grounding in Procreate skills.
Portrait Photography: Shoot and Edit Instagram-Worthy Shots by Jessica Kobeissi A thorough tutorial covering everything from planning for photo shoots through to the techniques used in shooting and the editing process.
Productivity for Creatives: Build a System that Brings Out Your Best by Thomas Frank Thomas Teaches how to cultivate a creative mindset, set up your workspaces to work for you, and practice your creativity like a muscle.
Cultivating Color: Vary Palettes in Original Art and Grow Your Portfolio by Cat Coquillette An information-packed class that's suitable for most levels and is full of actionable tips and tricks to explore color.
Revolutionary Self-Care: Embrace, Nurture, and Grow Your Authentic Self by Chidera Eggerue This course has been completed by almost 12,000 students with a whopping 96% of students feeling that their expectations were met and exceeded. 
Find out more in our article best Skillshare classes.
Other Black Friday deals
Final thoughts
The Skillshare offer is a great deal.
Skillshare's stable pricing means that it's a real deal and not a scam
It's an investment in yourself and your future
If you take advantage of the Skillshare perks you will more than cover the cost of your membership
It's a rare offering that's simple to redeem
So what are you waiting for?
Skillshare Black Friday deal FAQs
What is the Skillshare Black Friday & Cyber Monday deal offer?
50% off a premium annual membership
How much does the Skillshare promo deal cost?
If you use our links and the promo code AFF50 you will get a membership for $7 a month (billed annually)
I used to have a Skillshare membership, am I still eligible?
Yes as long as your membership is no longer current and has expired
When does the Skillshare Black Friday & Cyber Monday deal end?
It begins at midnight on 11/24 and ends at midnight on 11/28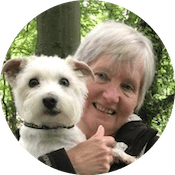 Liz Hurley has 30+ years of high school teaching experience and is one of our senior writers here at Learnopoly.