edX was designed to make the highest-quality education accessible to all through online learning. With thousands of courses from the world's best universities such as Harvard, MIT and Yale, edX has solidified itself as a tour de force in eLearning. Even at full price, edX is a value for money way to gain in demand skills and accredited certification.
In this article you'll find the latest and best edX discount codes to help you get the best deal.
Note: You won't find better edX offers elsewhere. We get the best, latest and exclusive discounts so we recommend you use our links.
Current edX promo codes
How to claim the edX discount code
Claiming your edX discount is simple. Just follow the steps below. Note: You need only enter a discount code if our table shows that one is needed.
Step 1: Visit edX using the correct link
Use one of our exclusive links in the table above to click on the offer you wish to redeem and head on over to edX.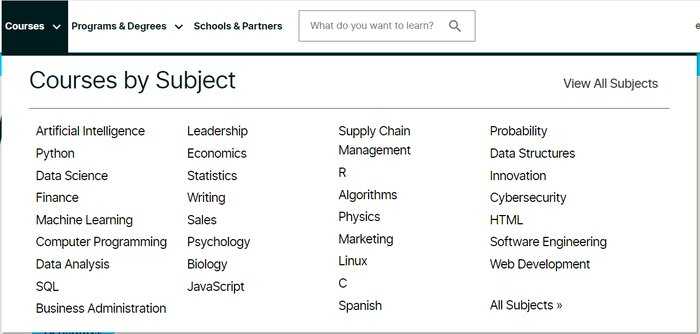 Step 2: Browse edX courses
Explore the courses available. When you find one, select it and just click enroll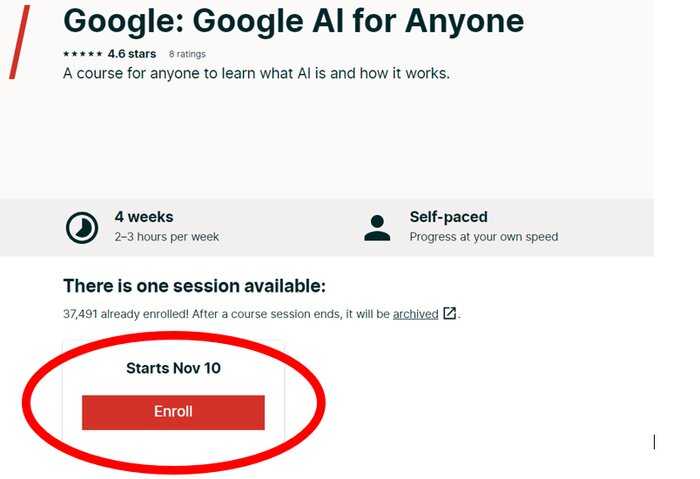 Step 3: Create an account
You'll be taken through to a page where you will be asked to create a FREE account. You then provide your details, choose a password and you're good to go.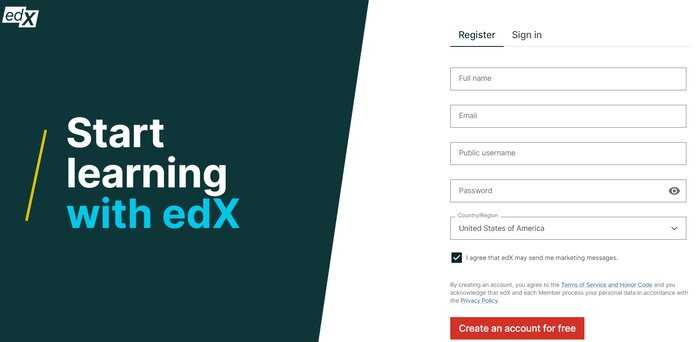 Step 4: Enter payment details and a discount code (if needed)
If the course is a paid for course (many are free) you then enter your preferred payment details. If you have selected an offer requiring a discount code don't forget to enter it at this stage!
Step 5: Enjoy your learning!
Hey presto! You have now taken advantage of the most value for money way to join the edX community.
edX discount code eligibility criteria
Eligibility criteria can vary between deals, but generally you must:
Provide edX with valid payment details
Apply within the time frame (if there is one)
About edX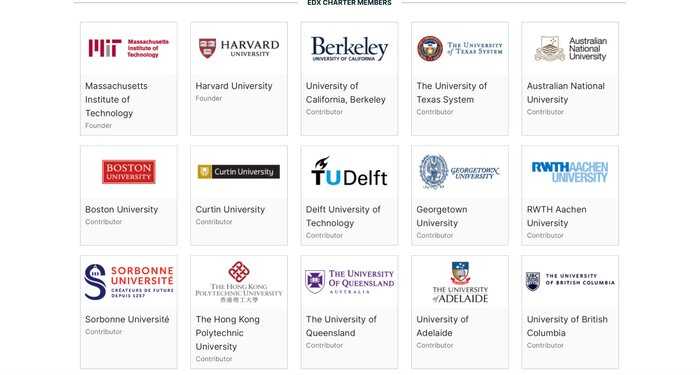 edX was founded in 2012 by scientists from two of the world's leading universities, MIT and Harvard, with the commitment of increasing education for everyone, anywhere.
Stanford joined the party in 2013, at which stage edX became an open-source of learning.
edX now has 35 million users, with 15,000 instructors, 4,000+courses and 160 elite partner institutions.
They have continued to provide online courses to eager learners across the world and developed new initiatives like MicroBachelors and Boot Camps in conjunction with major universities like Oxford, Cambridge, the LSE, Yale and many more to provide high-quality online education.
Find out more in our edX review.
Pros of edX
Content from the world's best universities – edX courses are prepared by the world's top institutions. They are professional, comprehensive, in-depth and combine a variety of mediums to teach you whatever you're interested in.
High quality teachers – edX teachers are leaders in their field and also have years of experience in actually delivering their content, They have the distinction of working at top-flight universities and are often recipients of their discipline's most impressive accolades; it isn't rare to have a Nobel Prize winner teaching your course.
The opportunity to receive accredited certification from leading institutions – A qualification from Harvard, MIT, Yale, Oxford, Cambridge or the Sorbonne (plus many others) will make you stand out to employees, particularly if it's in something they are well regarded for. MIT's computer science department is world regarded and has made immeasurable contributions to human progress.
Wide range of courses There are courses in literally every discipline you can imagine. These include STEM subjects – like math, physics, chemistry and engineering; humanities – including English literature, history and social sciences and more practical subjects – such as art, architecture, design and food technology.
Cons of edX
Courses vary in quality – Because so many partners are involved and so many courses are on offer with edX, it's hard to have a coherent and universal standard for the content.
Fewer courses than its rival Coursera
Best edX courses
This is our selection of the top classes across edX's categories to give you a flavor of what's on offer:
Art And Culture: Hollywood, History, Industry, Art (University of Pennsylvania) Explores the history of Hollywood with ties to the technicalities of cinema and how filmmaking works today.
Biology: Introduction To Biology-The Secret Of Life (MIT) Led by Eric Lander from the Human Genome Project, you'll get to grips with the basics of human cell and DNA structure.
Computer Science: HarvardX's Introduction To Computer Science (Havard). An in-depth dive into all things computer science. No prior knowledge needed.
Economics: Macroeconomics-The Basics (Doane University) How to be an economically literate citizen without any prior knowledge.
Engineering: A Hands On Introduction To Engineering Simulations (Cornell) Learn how to analyze real-world engineering problems using the Ansys software.
Nutrition And Health: Cancer (Wageningen) Explore the relationship between diet and nutrition, and cancer.
History: Tangible Things-Discovering History Through Artworks, Artifacts, Scientific Specimens And The Stuff Around You (Harvard) Find out how to curate history as you discover how to select and present the stories of our past.
Humanities: Introduction To Digital Humanities (Harvard) A technical course on the statistical tools and intuitive logic used by social scientists to study human behavior past and present.
Law: International Law-Who needs law school? (UCLouvain) Find out how the legal system is maintained and regulated across borders.
Literature: Shakespeare's Life And Work (Harvard) Appreciate Shakespeare's life and work and its impact on literature.
Math: Linear Algebra Parts 1-4 (Georgia Institute of Technology) Takes you through the first three weeks of the Georgia Institute's math program, as you learn fundamental equations and methods.
Music: Introduction To Music Theory (Berklee) Learn the fundamental technicalities behind the music. Playing an instrument will help, but you don't need any prior knowledge.
Philosophy: Introduction To Animal Ethics (Kyoto University) Explore the relationship between humans and animals, and how we can tackle these issues systematically.
Physics: Pre-University Physics (TUDelft) Reviews the fundamentals of physics and how they are taught and understood at a university level.
Social Sciences: Us Vs. Them-Why People Polarize And How To Bring Them Together (Jesus College, Cambridge) Use multi disciplinary skills to understand and overcome divisions. All you need going in is a curious mind.
For more detailed reviews of these courses see our article edX best courses.
edX Cost
edX courses are purchased individually.
The most common type of course on edX is known as a verified course. The cost for these varies between $50-$400. If you do not require certification many of these courses can be taken for free via the Free Audit Track.
There are also specific programs, like XSeries (a series of related courses), Boot Camps, Executive Education and more. The costs for these also vary from around $50-$2,000.
Some of these options may sound costly, but compare them to how much you would typically pay for a university-level of education. The teaching may be just as life-changing and stay with you forever, but one is certainly much cheaper than the other.
Other eLearning Discounts
Learnopoly's discount promise
Oftentimes, you find a discount promise online that is no longer available (or sometimes never was).
Here at Learnopoly:
We offer genuine discount codes only
Our deals are kept up to date
We include a mix of always available and limited time only deals.
When the deal is only available for a limited time, we transparently show the expiry date
edX discount – Final thoughts
edX is a great platform for you to learn new skills, grow and meet your goals.
The sheer quantity and quality of edX classes available represent incredible value at full cost. On top of that, our exclusive discount links and codes will help you get even more bang for your buck from edX.
Plus with a 14 day refund policy, you really have nothing to lose by giving edX a go.
So what are you waiting for? Enjoy your learning!
See our article: Black Friday Discount Deals
edX discount FAQs
What is the best edX discount code?
edX deals vary from time to time – always check Learnopoly for the best and most current deal available.
Can I use more than one discount code?
Generally only one discount applies
Am I eligible for a edX discount? 
You are usually eligible for a discount if you don't have a current membership
Does edX have a refund policy?
For individual courses, the refund period is 14 days either after you purchase or after the course starts (whichever comes later)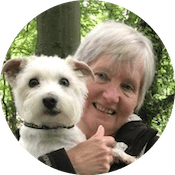 Liz Hurley has 30+ years of high school teaching experience and is one of our senior writers here at Learnopoly.