It's unusual for Skillshare to offer deals. And when they do, they only run for a short time.
But through Learnopoly, Skillshare is offering 30% off a Skillshare membership during May.
In this article I'll be telling you all you need to know about the Skillshare Offer, how it works, and whether it's a good deal.
Here's what I'll be covering:
What is the Skillshare offer and how does it work?
The code you need to claim your 30% discount
Is the Skillshare promotion a good deal?
Eligibility
What does a Skillshare membership include?
Example classes available on Skillshare
Advantages of Skillshare
Frequently Asked Questions
What is the Skillshare offer?
The Skillshare promotion gives you 30% off the cost of a Premium plan.
It means you can get an all access annual pass to the platform for only $117.60 instead of $168.
The deal ends on May 31st, 2022.
What is the Code for the 30% off Skillshare Deal?
You need to use one of our links to go to Skillshare and then make sure you use the code:
ANNUAL30AFF
Use the code exactly as it appears ANNUAL30AFF
Is the Skillshare offer a good deal?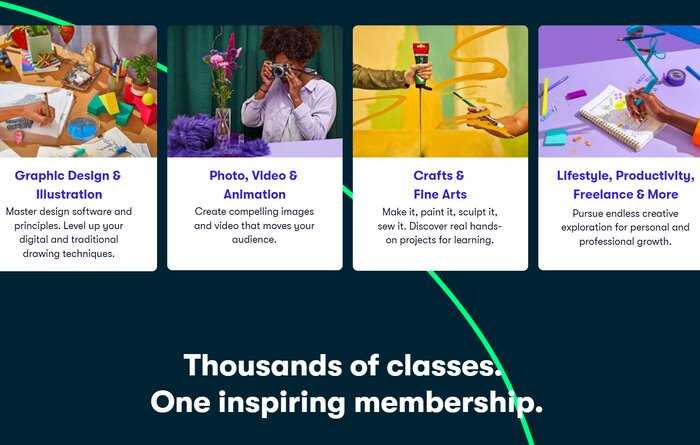 Sometimes deals that look great aren't.
Prices are hiked ahead of time to trick you into thinking you're getting a good deal when you're not.
This is not the case with Skillshare. The premium plan cost of Skillshare has not been increased since it became a subscription based platform.
Rare Skillshare deal
Aside from being good value for money, Skillshare deals are quite rare.
If you're looking for a better one to come along, you may not find one. And you'll also likely be waiting a really long time!
How the Skillshare 30% off deal works
There are just 2 simple steps to getting your Skillshare Offer.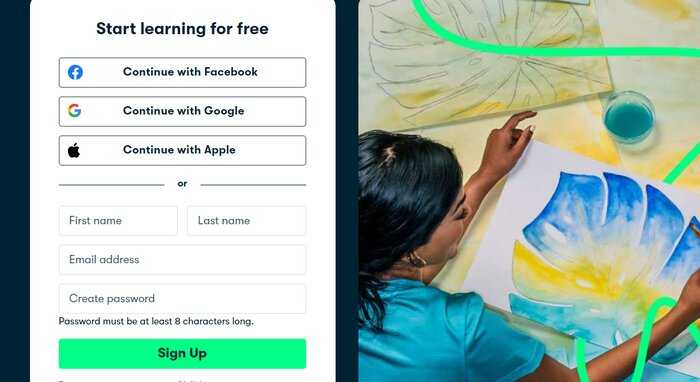 Step 1: Visit Skillshare
Click here (or use any of our links) to head to Skillshare. Provide your details and a password (or continue with Facebook, Google or Apple).
Then click on Sign up.
You'll be asked to prove you are not a robot, usually by clicking on parts of a picture.
Step 2: Enter payment details and discount code ANNUAL30AFF

Once you have done all this, you can begin your seven day free trial.
Yes that's seven days to find out whether you like the platform. And if you don't, you can get your money back – as long as you apply for a refund within the seven day period.
For more information on refunds and the free trial period check out our Skillshare Cost article.
Skillshare offer eligibility
To be eligible for the Skillshare deal you must:
Not have a current active annual pass membership*
Provide Skillshare with valid payment details
What does a Duo or Family Skillshare membership include?
Unlimited access to 35,000+ courses across a range of categories from videography to cooking to painting
In-depth courses created by specialists in their field
High quality audio and visuals
A curated learning experience, with suggestions on popular courses that might be relevant to you
Offline viewing features for learning on the go
Exclusive Skillshare perks including: up to 25% off Adobe software, discounts for Squarespace, Canva Pro and much more!
The sheer quantity and quality of Skillshare classes available to you with a Premium membership is already great value at the full cost, with 30% off it's a steal.
And, if you're already planning to purchase any software included within Skillshare Perks, you can make some really significant savings.
Here's what a few Skillshare users had to say about it:
"Yes [Skillshare is worth it]! I've been a premium member for over 3 years. Honestly, I could be learning more. Sometimes I go months without taking a class, but I still feel I get plenty of value. It's nice to know I can dive into any skill I want in just a second, and not worry about paying anything extra to get all the content I can digest." ~ comment from Reddit
"I am using Skillshare for the last one year and I can say this by confidence. Skillshare is surely worth of money." ~ comment from Reddit
Example classes that are available on Skillshare
There are countless great options on Skillshare and they're adding new classes all the time.
But here are our top 5 most popular Skillshare classes of 2022.
Digital Illustration: Learn to Use Procreate by Jarom Vogel (159,000+ students)
Graphic Design Basics: Core Principles for Visual Design by Ellen Lupton and Jennifer Cole Phillips (143,000+ students)
iPhone Photography: How to Take Pro Photos On Your iPhone by Dale McManus (135,000+ students)
Mastering Productivity: Create a Custom System that Works by Thomas Frank (122,000+ students)
Fundamentals of DSLR Photography by Justin Bridges (110,000+ students)
Now, while all these classes are incredible, if they're not in a topic you're interested in, they may not excite you!
There are also many new classes that haven't had the chance to rack up the numbers. For example, a class on Instagram reels in 2022 could be hyper-relevant to you right now, but by nature won't have huge enrollment stats.
For more information on other Skillshare courses (as well as the platform itself) you can check out our Skillshare review.
Advantages of Skillshare
Skillshare has made its name as a powerhouse in online learning, and for good reason.
Here are just some of the advantages of learning with Skillshare.
Huge number of lessons available (35,000+)
With over 35,000 different courses available on Skillshare, there is something for pretty much everyone. I tried to think of some obscure topics that I thought might not be covered, but everything had multiple results.
Paper airplane making? Check. Tarot? Check. Shoe making? Check.
It's a real advantage to have such a world of learning at your fingertips and makes the subscription fee great value for money (even without the discount).
High quality teachers
Skillshare boasts some really top quality teachers. The most successful ones have years of experience in their field and are able to articulate their steps to get there.
When I searched through the top rated courses, a huge number of reviews had highlighted that the teacher was engaging and the instruction was really clear.
Tangible results
With so many classes on the platform, some are more abstract than others. That said, the majority of classes on Skillshare are tutorial-style classes with an objective and a chance to create something.
This differs from other platforms like MasterClass where the courses are more interview-style than step-by-step instructional.
If you want to learn how to do something, Skillshare is a great platform for honing your skills.
Bite-sized lessons
Most of the lessons are around 10 minutes long. This may seem short but the bite sized chunks mean you can stop when you need to and not have to clear a big block of time in your schedule to sit down and learn something.
It's so easy just to log on and complete a lesson or two each day in digestible chunks that don't take lots of commitment.
Community vibe
As a Skillshare member, you are encouraged to share your projects with the Skillshare community and this is a really fun way to get feedback on your own projects and be inspired by others.
Most teachers also have their ongoing projects highlighted on their page so you can check out what they've been up to.
You can also curate your own profile and follow others to keep you motivated on your learning journey.
Skillshare Perks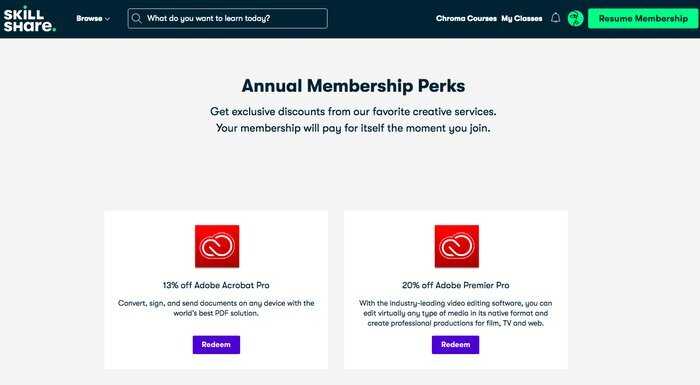 As an annual Skillshare Premium member, you have access to Skillshare Perks. These include discounts for:
Adobe Acrobat Pro, Premier Pro & Creative Cloud
Squarespace
Todoist
Society 6
Benchtax
Invision
Moo
Canva
Freshbooks
If you were to make use of all the discounts available, they could save your more than the cost of a Skillshare membership itself.
Final thoughts
The 30% discount offer is a great deal.
Skillshare' stable pricing means that it's a real deal not an inflated scam
Skillshare is an amazing platform for casual learning that's fun and world-class
In fact, I actually first signed up to Skillshare with a rare buy one, gift one deal and I have no regrets. Definitely one of the best purchases I've made!
So what are you waiting for?
Frequently Asked Questions
What is Skillshare's 30% off deal?
Until May 31st 2022, you will be able to get 30% off a premium Skillshare Plan with Learnopoly's discount code.
How much does is the Skillshare membership with the 30% off discount code? 
With this offer get an all access annual pass to the platform for only $117.60, instead of $168.
I used to have a Skillshare subscription but don't anymore. Am I eligible for the deal?
Yes. As long as you don't have a current Skillshare subscription.
When does the 30% off Skillshare deal end?
The deal ends on 31st May 2022.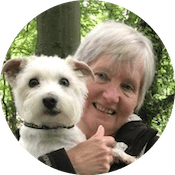 Liz Hurley has 30+ years of high school teaching experience and is one of our senior writers here at Learnopoly.