First launched in 2011 by Stanford teachers Sebastian Thrun and David Stavens, Udacity has quickly become a breakthrough provider when it comes to digi-tech learning.
With 16 million+ learners, partnerships with Fortune 500 companies, 80+ Nanodegrees and 300+ courses, even at full price it's a value for money way to become equipped with the in-demand skills you need for the changing world of today.
In this article you'll find the latest and best Udacity discount codes to help you get the best deal.
Note: You won't find better Udacity offers elsewhere. We get the best, latest and exclusive discounts so we recommend you use our links.
Udacity promo codes
| | | |
| --- | --- | --- |
| Udacity offer | Offer expiry | Get offer |
| 20% off an annual subscription | Available | Click this link |
| Access to 200+ free courses to experience the platform | Available | Click this link |
How to claim the Udacity discount code
Claiming your Udacity discount is simple. Just follow the steps below. Note: You need only enter a discount code if our table indicates one is needed.
Step 1: Visit Udacity using the correct link
Use one of our exclusive links in the table above to click on the offer you wish to take advantage of and head on over to Udacity.

Step 2: Sign up to Udacity
Select the "Join for Free" followed by the "Sign Up" tab. Provide your name, email and password (or sign up with Google/Facebook)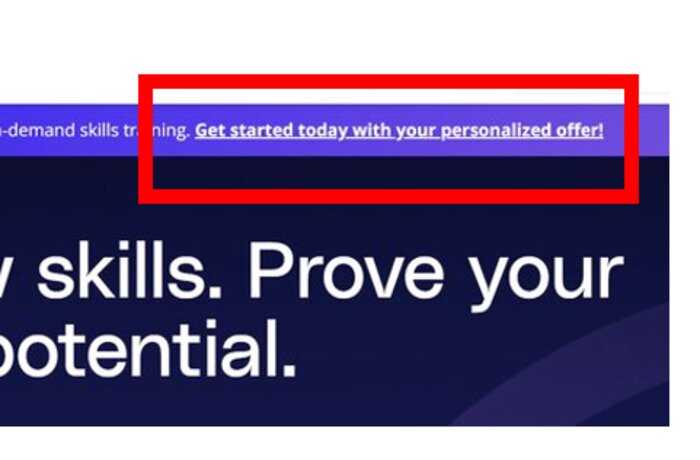 STEP 4: Click on Get Started Today With Your Personalized Discount and answer some questions about your job status and income. You may be entitled to a further discount based on your answers!
STEP 5: Select your payment method and enter your payment details. Confirm this purchase by selecting the "Complete Order" button
Step 6: Enjoy your learning!
Hey presto! You have now taken advantage of the most value for money way to join the Udacity community. Now you can explore the Course Catalog.
Udacity discount code eligibility criteria
Eligibility criteria can vary between deals, but generally you must:
Apply within the time frame if there is an expiry date
Provide valid payment details
not have a current Udacity membership subscription
About Udacity
Udacity is an American educational site striving to offer the best online tech courses to equip you with the skills you'll need in "jobs of the future."
It's best known for its Nanodegree programs – 3-4-month skills-based programs that help you to learn and grasp a set of skills through a series of lessons and projects and personal feedback from a mentor. At the end of a Nanodegree, you get a certificate.
Reaching a milestone of 14 million users in 2020, Udacity has more than made its mark in the world of e-learning.
The platform boasts expert mentors from Fortune 500 and Global 2000 companies and its instructors include:
Security engineers
CEOs
Published authors
College professors
For more detail read our Udacity review.
What does a Udacity membership subscription include?
Until September 2023, students purchased courses individually.
However, since then Udacity has become a subscription only platform. Membership includes access to the:
Entirety of Udacity's catalog of best-in-class content including 80+ nanodegree programs and 300+ courses
Talent Transformation Suite for tailored learning
Support Forum to get answers and discuss ideas
Pros of Udacity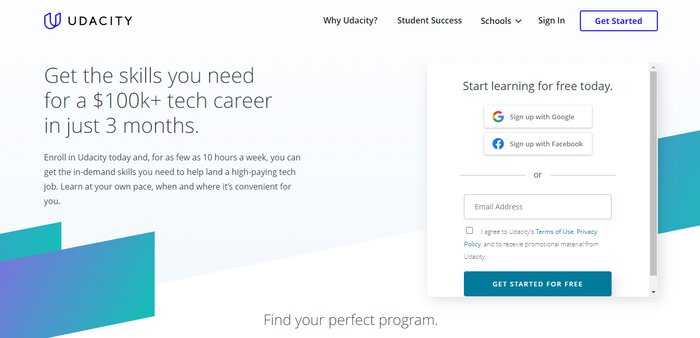 Expert mentors with professional experience – Udacity's instructors are leading experts in their fields. All of them have a proven track record of success. Pair that with Udacity's mission to instil practical learning, you can be assured that you're spending your time and effort wisely
Programs designed for individuals, government and business – Udacity is trusted by governments and organizations around the world to maximize results and amplify job talent
Extensive course catalog to optimize your skill set With 9 main subject areas ranging from AI to Cybersecurity, Udacity offers hundreds of courses for anyone looking to drive their own or their team's tech careers
Courses can be purchased individually or via subscription providing flexibility for those who want to pursue a single nanodegree and value for frequent learners.
Career services to complement tech courses – If you enroll in a Nanodegree program, you also gain access to Udacity's career resource center. Here, you can gain valuable insight into resume-building skills, 1-1 mentor feedback, interview advice, and how to negotiate your salary. So, with Udacity, you not only learn the hard skills employers are looking for – you also learn how to showcase those skills and land your dream job
Quality content co-created with industry-leading partners – Udacity co-creates its curricula with industry leaders like Amazon, BMW, and GitHub. This also includes its scholarship programs. So, with this in mind, you're learning pragmatic material designed with the help of the experts who are looking for talent. This way, you're learning the skills that employers are actually looking for
200 free short courses to get a feel for the platform without any risk
Cons of Udacity
Focused on "harder" tech skills like data science – Udacity's focus is on driving tech careers. So, you'll find plenty of content relating to programming, business, and even cloud computing. But, if none of these topics relate to your field, you might be better off going to Coursera, Udemy or GetSmarter.
A little tricky to navigate – While Udacity's expert network and trademarked features are impressive, it can be difficult to know where to start. Though Udacity does its best to break down its content into business/government/individual categories, it can seem a little confusing until you're used to it.
Best courses on Udacity
Of course, the best Udacity courses depend on your own business areas and required skills.
But, to give you an idea of what Udacity has to offer, I've reviewed the top programs in a handful of categories:
Top C++ Course
C++ | David Silver, Stephen Welch & Andreas Haja | Rating: 4.5
David Silver, Stephen Welch, and Andreas Haja. Silver, head of curriculum for Udacity, was a research engineer at Ford and a Stanford graduate. Instructor Welch is a Udacity content developer and former math teacher. Haja, too, is an educator and engineer developing vehicle prototypes using C++.
Learn: The industry-standard programming language, C++ and how to prepare for a career using it. You will gain hands-on experience using C++ by coding five real-world projects.
Includes: 4-month program (10 hours/week), 13-page course syllabus, flexible learning, mentor feedback, course certificate.
Top Product Management Course
Data Product Manager | JJ Miclat, Vaishali Agarwal & Anne Rynearson | Rating: 4.3
Instructors: JJ Miclat, Vaishali Agarwal, and Anne Rynearson. All three instructors are experienced leaders in data product management. Miclat, in particular, is renowned for his work with Apple and VSCO.
Learn: How to leverage market data to amplify product development, apply data science processes to enhance user experience and gain competitive advantage in the market.
Includes: 3-month program with flexible learning, mentor feedback, 16-page syllabus, and course certificate.
Top Digital Marketing Courses
Digital Marketing | Anke Audernaert, Daniel Kob & Julia Aspinal | Rating: 4.8
Instructors: Anke Audernaert, Daniel Kob & Julia Aspinal. Audernaert personally led the development of digital marketing programs at Udacity and her fellow instructors, Kob and Aspinal, are both digital marketing experts.
Learn: Introductory skills to succeed in digital marketing. As a result, this program ensures you leave with a valuable understanding of how digital marketing works and why it's so important.
Includes: 3-month program with 22-page course syllabus, mentor feedback, flexible learning, and course certificate.
Top Data Science Course
Business Analytics | Josh Bernhard, Dana Sheahan, Mat Leonard, Derek Steer & Sam Nelson | Rating: 4.8
Instructors: Josh Bernhard, Dana Sheahan, Mat Leonard, Derek Steer & Sam Nelson. All instructors are renowned in their fields – data scientists, content developers, CEOs, and product leads.
Learn: Data analysis skills and tools that will help you to make better data-based decisions. You'll learn to use industry-standard programs to analyze data and make informed choices.
Includes: 3-month program, 12-page course syllabus, mentor feedback, flexible learning, and course certificate.
Udacity subscription costs
A Udacity subscription membership costs:
$249 per month
$2,390 per year (a saving of 20%)
Is Udacity's price good value?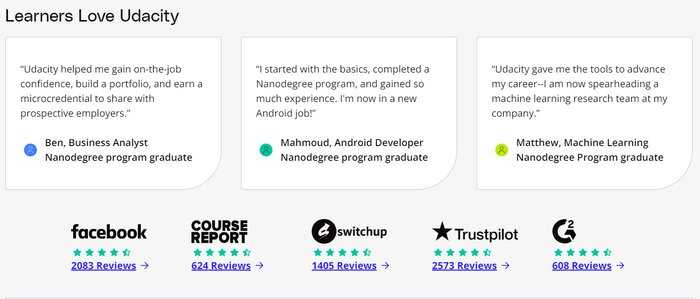 When compared to a college MBA, which is around $40,000, the cost of Udacity's individual Nanodegrees was already excellent value for money.
With the new subscription model you are saving over $150 each month compared to the cost of an individually purchased Nanodegree.
And if you purchase the annual subscription the value you are getting is exceptional:
| | | |
| --- | --- | --- |
| | Cost per month | Saving per month |
| Average Nanodgree per month* | $399 | – |
| Monthly subscription | $249 | $150 |
| Annual subscription (billed annually) | $199 | $200 |
*Remember, these can no longer be purchased individually
What's more, the value of a Udacity Nanodegree is enhanced in the context of a subscription because you can supplement your learning at no extra cost.
For example, if you want to be a Product Manager, and have noticed many PM roles require SQL experience, you can take the Product Manager Nanodegree and incorporate content from Udacity's Intro to SQL courses.
As the trusted leader in digital transformation, Udacity creates and nurtures job-ready talent for entry-level and beyond. Plus, founder Sebastian Thrun created the platform with an aim for inclusivity. So, Udacity is a platform that is widely available for a range of students.
With that said, it's important to consider what Udacity can do for you in terms of your career, business growth, and earning potential. Udacity's teachers are from world-leading institutions (including Google, AT&T, Microsoft, and Amazon).
So, you're not just learning from competent and engaging teachers, you're learning relevant content from the best in the business – and the very people that will be looking to hire you.
Other eLearning discounts
Udacity Discount – Final thoughts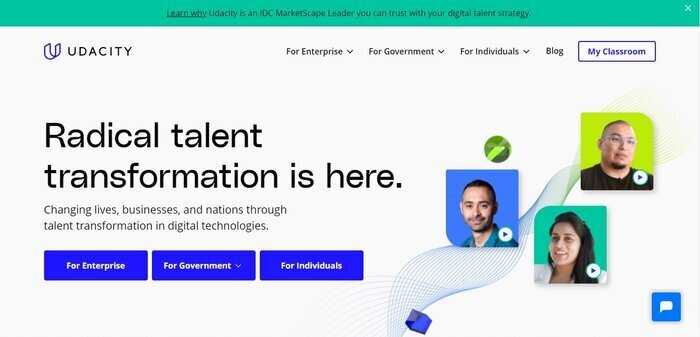 If you're aiming for a career in the digi-tech fields or are in the industry and looking to upskill, then Udacity's full cost is worth it, and with our discounts the value is even greater.
Udacity's teachers are trusted leaders in talent transformation, and if you aspire to the same, the value you get out is worth the time and money you put in.
Plus, with additional resources (which include career help), Udacity is an excellent springboard into the digital industries. They're also curating new Nanodegrees and free courses all the time – which is ideal for an ever-changing industry and makes a subscription worth considering.
Related article: Black Friday/Cyber Monday discounts
Udacity discount FAQs
What is the best Udacity discount code?
Udacity deals vary from time to time – always check Learnopoly for the best and most current deal available.
Can I use more than one discount code?
Generally only one discount applies.
Am I eligible for a Udacity discount? 
You are eligible for a discount on the subscription if you don't have a current membership
Does Udacity have a refund policy?
Udacity has a seven day refund policy
Is there a Udacity free trial?
Udacity offers a 7 day free trial of its subscriptions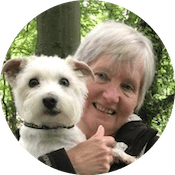 Liz Hurley has 30+ years of high school teaching experience and is one of our senior writers here at Learnopoly.