Alicia Keys is one of the best-selling, most popular and widely acclaimed artists of her generation.
Few people have defined the sound of the century so far more than she. And an Alicia Keys MasterClass sounds like the place to go to if you want to see how it's done.
But is the Alicia Keys MasterClass worth it?
This detailed and balanced Alicia Keys MasterClass review is here to answer that question.
We'll be covering the pros, cons, costs, alternatives, what others have said, whether it is worth and so much more.
Here's a quick summary of the key points if you're short on time.
.
Quick summary
You will learn:
About Alicia Keys' musical foundations and influences
How Alicia Keys puts a song together
To connect to the world around you through music
Use vocal arrangements to enhance your songs
About Alicia Keys' retro-futurist sound
How Alicia Keys uses the control room and the booth
Collaboration, support and growth among artists
To appreciate the power and purpose of music
Pros
Instruction by a best-selling artist
Insight into songwriting and production through enjoyable anecdotes
Focus on purpose and creativity
Rare glimpses into how Alicia's greatest hits were put together
Vast range of topics
High-quality production
Hear Alicia workshop another artist's song
Cons
Quite generalized which some may not find helpful
Would benefit from more focus on the technical elements of singing, songwriting and production
Some may not enjoy the anecdotal teaching style
Length of course:
Alicia Keys' MasterClass is 3 hours and 22 minutes long and consists of 19 video lessons.
Best for: Those very new to the music industry and music-making process who want a clear insight from one of its brightest stars.
Overall: Gives you insight into the world of a pop star through Alicia Keys' anecdotes of what that experience is like. For some, this won't be what they want from a singer-songwriter MasterClass. But I do think there is something to be gained from just listening to how certain records were put together rather than the direct teaching you might expect from this course. If you feel the same, why not check Alicia Keys' MasterClass out. And don't forget, MasterClass has a whole host of other artists with their own courses, including Christina Aguilera, Usher and St Vincent.
In this review, I will be covering:
What you need to know about Alicia Keys' career and MasterClass
Inside Alicia Keys' MasterClass
What I liked about Alicia Keys' MasterClass and thought could be improved
Who the course is for
How much the course is
Alternatives
What others have said
How long it took to complete the course
Is the content unique?
And the big question….
Is Alicia Keys' MasterClass worth it?
So, let's get started…
About Alicia Keys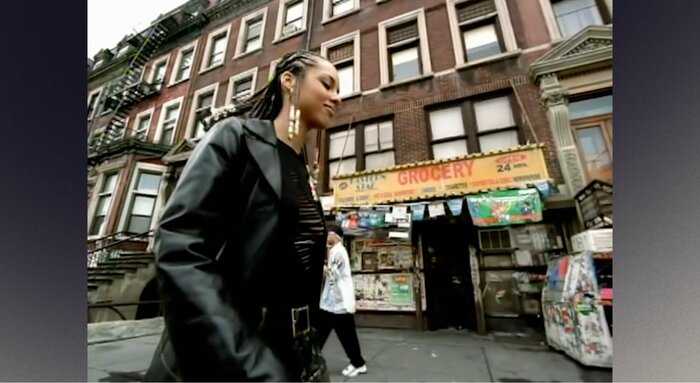 Few people have come to define the sound of a genre like Alicia Keys' has defined RnB. She has had the kind of success that has made her a household name instantly recognised across the world.
Her debut album, Songs In A Minor, sold over 12m copies, was a commercial success and earned her five Grammys.
The success continued into the 2000s as she increasingly became a pop sensation. She transitioned into acting and performed on the James Bond title track, Quantum of Solace, with Jack Black.
In 2009, she released Empire State Of Mind in collaboration with Jay-Z, which went on to become among the most successful singles of the decade.
Girl On Fire, her 2012 album, became her fifth to top the Billboard 200. In 2020, she released Alicia, with a world tour for the album coming soon. She is also an activist, having worked with international humanitarian organizations.
With over 90 million records sold, Alicia Keys is among the best selling artists of all time. Billboard listed her as the top RnB artist of the 2000s, she's won 15 Grammys, 17 NAACP Image Awards and an award from the Songwriters Hall of Fame.
To see it all for yourself, check out the trailer for Alicia Keys' MasterClass below.
About MasterClass
Launched in 2014, MasterClass is easily one of the most recognizable and acclaimed learning sites on the internet.
MasterClass aims to produce high quality, well-produced lessons from world-renowned instructors. Courses range from cooking with Gordon Ramsey to acting with Natalie Portman, to performing with Mariah Carey. Check out our Best MasterClass review for more information.
The site is known not only for its celebrity teachers but also for its super high production value and quality.
Despite this, MasterClass isn't for everyone. For some, the teaching isn't quite in-depth enough and varies by instructor.
So, is Alicia Keys' MasterClass right for you? Keep reading to find out.
Inside the Alicia Keys' MasterClass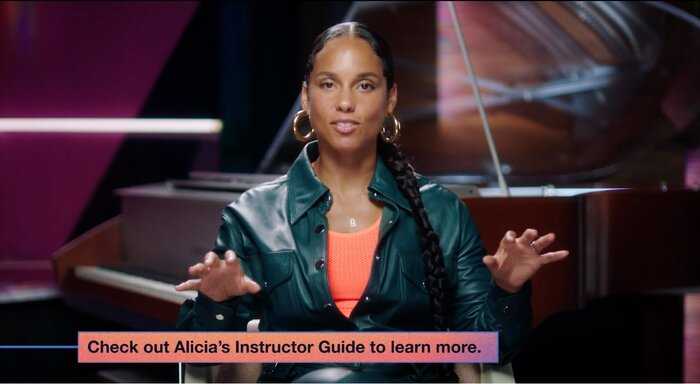 This MasterClass includes:
19 video lessons totalling 3 hours and 22 minutes of content
A 15-page workbook to support the content
The course consists of 1 to 1 video lessons with Alicia Keys in a variety of settings including the recording booth, studio and piano room.
To give you a real sense of this MasterClass, I've summarized each lesson so you can see what's in store.
The first lesson of any course on this site is normally an introduction to the artist and what's in store. So here we'll jump straight in with lesson 2, where the teaching starts.
Lesson 2: Alicia's musical foundation and influences
This lesson is all about providing you with an understanding of Alicia Keys' musical background.
Alicia started music when she was 7 and found she connected with it through the inspiration of her piano teacher.
We also get to hear the musical influences that have shaped Alicia Keys' career.
These included big names in soul and RnB, as you might expect. For example, Quincy Jones and how he really shaping Alicia's sound and understanding of music.
However, she was also influenced by:
Chopin
Ravel
Debussy
Bach
Sate
The number of classical influences initially surprised me. But as I continued the course, and revisited her music, I could see how classical interpretations of melody, form and harmony have shaped her music.
Although this lesson certainly wasn't groundbreaking, it provided a welcome introduction to the instructor as Alicia Keys gave some nice insight into her background, which made it feel like we get to know her.
And, at the very least, you'll have some new music recommendations from this class.
Lesson 3 & Lesson 4: Start with melody and lyrics & Alicia, the songwriter
These lessons cover similar themes, so I've grouped them together.
Lesson 3 is the first actual lesson of the course. It's all about taking you through the process of putting a song together.
Although Alicia Keys grew up around music and has an eclectic and sophisticated set of influences, she says her songwriting style isn't technical or based on music theory.
Instead, it's led by emotion. She describes her initial process as just playing what she feels.
Although this isn't very specific, and one of a few instances where I feel this course could do with a more explanation, we do get a clear breakdown of how Alicia structures a song.
We also get some nice musings on lyric writing, beginning in Lesson 3 and continuing in Lesson 4.
Sometimes Alicia freestyles her lyrics, other times it can take a year to come to her.
Although some people might want more concrete answers, it was refreshing to see how varied the process can be for a major pop star.
One concrete tip provided in this lesson is to journal. Simply putting your thoughts onto a page is one of the best ways to access what you're trying to express. Which is essentially what songwriting is all about.
Alicia advises to start in the moment, with what happened in your day, and build from there. She finds that building songs off particular emotions is a much easier and more fluid process than trying to write about exact topics.
It is here where Alicia's stories and experiences properly begin to shape the teaching, as she describes how journaling when she was younger gave her the first outlet for her feelings.
Lesson 5: Bring all the elements together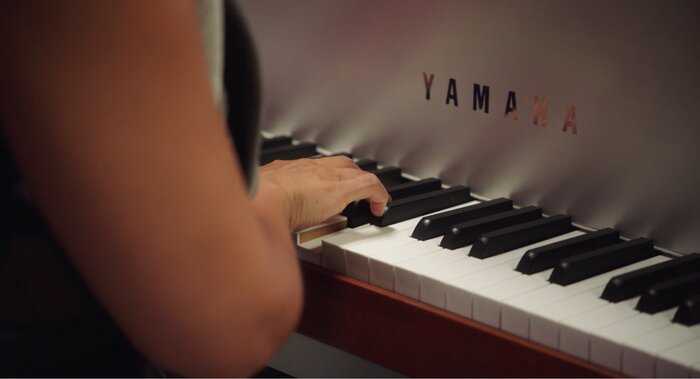 This lesson focuses on bringing lyrics, melody and the general songwriting process altogether.
This is done nicely through the helpful case studies of some of Alicia Keys' more popular songs. We see how ideas from the past can combine with the hip-hop, soul and pop that defines the sound of the present.
The voice in particular is shown as a way to bring soul and personality to the music, as shown in the song Fallin', one of her most popular records.
We hear the story of how the track came to be; it was influenced by her first relationship and put together when she was in her car on some random day.
It was nice to see the simple stories behind songs you'd imagine are only revealed in moments of genius.
We also learn about the song's musical shape and influence, with the 60s and 70s soul-inspiring the simple chords and the use of arpeggio to create a sense of push and pull, reflecting the tension often found in relationships.
Lesson 6 & Lesson 7: Connect to the world around you & Songwriting with empathy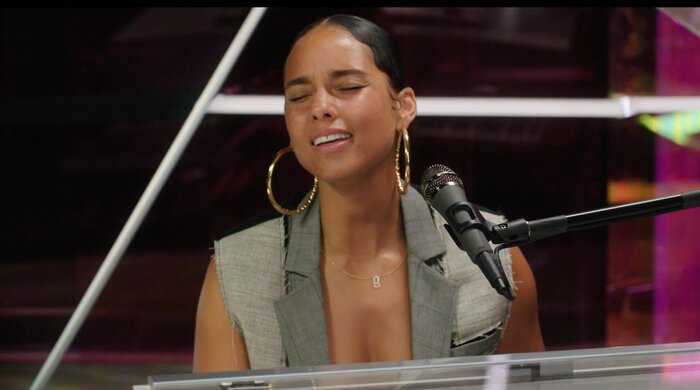 These are two very personal lessons.
For some, this kind of teaching is not as helpful as the direct explanation you might expect from a MasterClass, but I personally felt I gained a lot from hearing Alicia's stories.
Through her description of the process behind songs like Trouble, we come to learn how Alicia put together songs through conversations and discussions she has had.
Lesson 7 is the most moving part of the course.
Alicia describes her experiences volunteering with AIDs charities and campaigning against police brutality, and some of the tragedies she had to witness as a result.
One such incident sparked her to write lyrics to a song, tying in nicely to the earlier lesson on how emotions should inform the songwriting process.
However, when it came to finding the music, nothing felt right. So, the lyrics remained as a poem.
It was nice to see how you don't need to force your creativity into one box and how using your emotions to guide your art can lead you to forms of expression you might expect.
Lesson 8: Alicia, the producer
Here the MasterClass shifts gear to the production side, which Alicia Keys is just as involved in.
We changed the location to the recording studio, which offers a nice change in both pace and aesthetic.
We are also briefly introduced to Alicia's engineer, Ann Miniceli. This was a welcome addition as it showed how collaborative recording is, although I was surprised to find out that Alicia often records with just Miniceli in the room, which is not what you expect from a pop megastar.
This is a very brief lesson, mainly here to show you what it takes to be a producer, and all the elements the job requires.
Lesson 9 & Lesson 10: Vocal arrangements & Building energy in the booth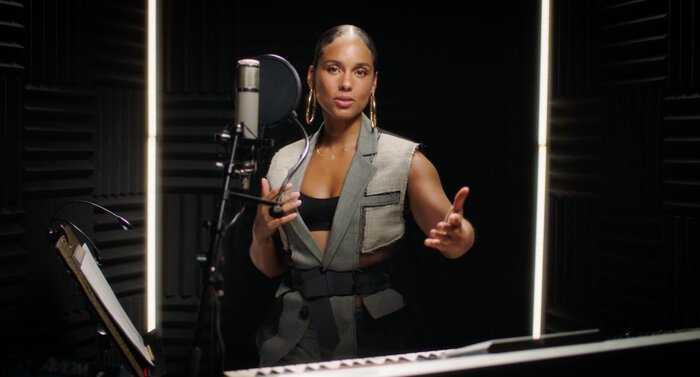 This is a series of quite technical lessons where, again, Fallin' and the story of how it was put together is used as a case study for Alicia Keys' production and recording process.
Here we get some clear tips to be used when recording vocals, which is something other lessons in the MasterClass often lack.
These include:
The benefits of recording on tape
Following the streamline with your voice
Using vocal stacks
Vocal warm-ups
Using stage mics when recording
How the vowels can change the trajectory of a song
Although I think some of the advice could use more justification or explanation of why it works so well, these tricks and tips are sure to be of benefit to any upcoming vocalist.
Lesson 11: The anatomy of an anthem
Not many people have the experience of having their music become recognisable across the world, so when it comes to learning how to write an anthem, Alicia Keys is one of the better people to turn to.
This lesson felt like a nice reflection on Alicia Keys' career and what has since come to constitute her greatest hits.
Now, following the advice of this class is by no means a sure-fire way of becoming a pop star. However, this is one of the closest lessons out there to learning about how decade-defining pop hits are created.
Here's Alicia Keys' advice for writing your own anthem:
Don't tell the music what you want it to be
Create a recognisable melody
Accent the bass
Include multiple hooks
Lesson 12: Alicia's retro-futuristic sound
Alicia Keys has one of the most unique and distinctive sounds of any artist working today.
I could never quite put my finger on what made it so special until I took this lesson.
Alicia Keys describes her own music as 'retro-futuristic.' Although it's never exactly clear what this means, I understand it to be combining the influences of the past with the sonic capabilities of the present.
This felt like an important lesson for understanding that influences can come from anywhere.
It's nearly impossible to 'teach' creativity, but listening to a diverse set of artists and picking out what you like and what moves you, and then combining that in your own mosaic of sound is what makes your music unique.
It's also always a pleasure to hear about an artist's influences. At the very least there are some new names to add to your playlist, but you can also find inspiration by seeking them out yourself.
The retro in retro-futurism comes from vocalists like:
Nina Simone
Patrice Rushen
Marvin Gaye
Etta James
Ultimately, the message is to create your own sound by putting together the influences you love.
In a world where it seems increasingly difficult for artists to find their unique voice, I found this to be refreshing, inspiring and helpful.
Lesson 13 & Lesson 14: Alchemy in the control room & Instruments to boost a big sound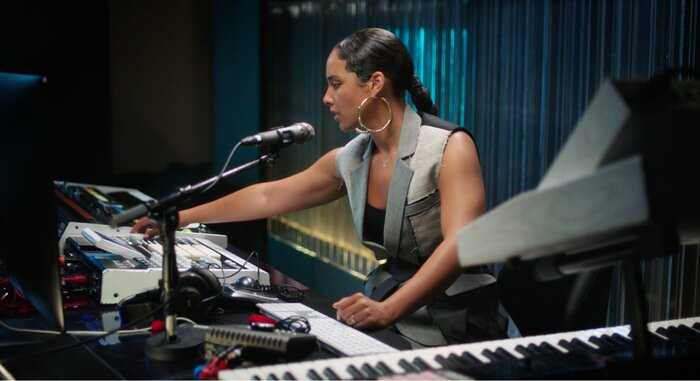 Here, we get another shift of location, this time to the control room. This is where instruments, production and finishing touches are added to a song.
Alicia Keys makes it clear that there is no right way to create, which is important for musicians to hear.
However, by sharing her own experiences with production and what has worked for her, we gain an insight into how what makes her music stand out, and might consider trying similar instrumentation and techniques.
Some of the instruments described here include:
Roland Jupiter
Akai MPC50000
Tr-808
Yamaha C3 Neo (Sonic Version)
Stage mics
Minimoog voyager
If this means nothing to you, don't worry. Their functions, and how they have contributed to tracks like No One are all explained, although I would've preferred more detail.
There is also advice on choosing different instruments, and you'll learn how instrumentation can create an entirely new tone for a song.
Alicia Keys also reveals that some of her most iconic sounds have come from her just experimenting with random plug-ins, which is an important lesson in the value of just messing around and trying new things.
However, I would say this lesson is limited by the fact that this all takes place in a multi-million-dollar studio.
Most musicians can't access this type of equipment, so I'm not sure what use it will be.
I personally would've preferred some more general explanation oF how instrumentation can shape a song, without all the expensive devices.
Lesson 15 & Lesson 16: Creative collaboration & Sisterhood in the music industry
These two lessons are broad reflections on Alicia Keys' experience in the music industry.
Lesson 15 breaks down the importance of collaboration, especially when it comes to the arrangement of some of Alicia's greatest hits.
There is also a nice mention of the importance of sampling, which is essential to a lot of Alicia Keys' music.
Building on this, Lesson 16 is about the industry more generally.
Alicia Keys describes how there is a lack of ownership among artists in the industry, prompting her to found She's The Music, a collaborative project aimed at connecting female artists and providing them with opportunities.
Although these lessons touched on important themes, I couldn't help but feel the content was a little generic and would've liked more detail on how collaboration at this level really functions and Alicia Keys' specific experience in the industry.
Lesson 17: Rising artist spotlight: Joy Nesbitt's 'Echo'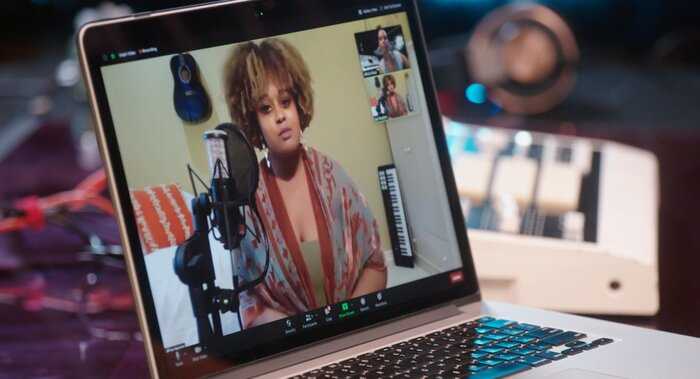 This is by far the best lesson on the course.
Building on the message of Lesson 16, Alicia Keys has a zoom call with Joy Nesbitt, a rising artist connected to Alicia through She's The Music.
Joy has her own album, Atlas Rising, and we get to sit in on a workshop for her song Echo.
Joy explains the meaning and inspiration behind the song and then plays it for Alicia, who goes over the song with Joy. Alicia goes into very specific detail about the importance of title and melody, and how changing little things can make a world of difference.
What was great about this lesson was it felt like actual teaching, as we got to see all of the prior learning being put into action.
For example, it's wonderful to hear Alicia Keys speak about the melody of her own music. But to hear her positively bringing out the pros and cons of someone else's song, and how she would rework it, offers a lot more insight.
It's here that Alicia Keys' stature as a best selling artist really makes sense, as she approaches her collaboration with Joy using ideas and advice I would never have dreamed of.
The only downside is it made me wish there were more lessons in this style.
Lesson 18 & Lesson 19: Power and purpose & Always be learning
The final two lessons essentially reiterate the main messages of the course.
Alicia Keys' ultimate advice is to understand what and how you feel and use this as a guide both creatively and in a career sense.
There is also a nice emphasis on the power of both meditation and reflection as well as the importance of personal practice, both of which often seem a world away from today's industry.
There is no groundbreaking nugget of wisdom for becoming Alicia Keys in these final classes, but they did provide a nice roundup and articulation of what is quite a powerful message.
And, with that, I had completed Alicia Keys' MasterClass.
What I liked about Alicia Keys' MasterClass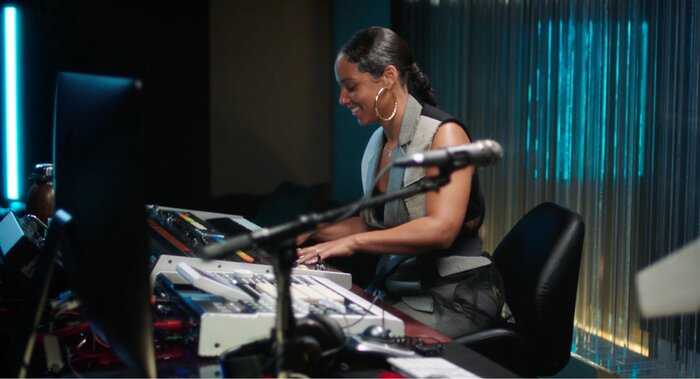 A best-selling artist is your instructor
One of the biggest appeals of MasterClass, in general, is that each course is given by a leader in their respective field or discipline.
And this course is no exception.
Alicia Keys is a pretty big deal.
Her songs have contributed an incredible amount to the trajectory of modern pop music and she has come to almost single-handedly define RnB in the 21st century.
More importantly in this instance, she is actually a good teacher.
It's all very well and good to be the voice of your generation, but if you can't articulate your experiences and what you've learned from them clearly, there isn't much point in taking a MasterClass.
I truly found that in each lesson she was very personable, engaging, and charismatic. Concepts and ideas were explained clearly, and there was just something about her character that made me want to learn more.
Also, because of she is Alicia Keys she has a plethora of valuable insights into the music industry that she can share with you.
I'll speak about this point more below, but I think it's important to mention that having a MasterClass led by a world-renowned instructor isn't useful for the sake of it.
There is insight here you simply wouldn't get anywhere else.
Deconstructs key anthems and parts of the recording process
So, I appreciated the instructor, but MasterClasses are as much about what is taught as they are about who is teaching.
There were certainly some pros in this regard as well.
One aspect of this MasterClass I appreciated was the anecdotal teaching style.
The main content of this course is Alicia Keys breaking what has gone into the major hits of her career from the perspective of songwriting, recording, production and arranging.
This means that you get to see exactly how some of the highlights from her discography were put together.
This is, obviously, a very big deal if you're an Alicia Keys fan.
However, I also personally find this a great way to learn. There is no one route to being a pop star, so you can't expect a step-by-step guide to 'making it.'
However, Alicia Keys can show you the thought process behind certain decisions, and it was these decisions that led her to become the artist she is.
Now, don't get me wrong. I don't think a MasterClass should be entirely anecdotal, and we'll get into my criticisms of the teaching later.
Yet, for what it is, I enjoyed how this MasterClass was taught. At the least, you'll learn exciting behind the scenes facts about Alicia Keys' music, which is fun in itself.
You might also find yourself picking up tips and tricks from Alicia Keys' experiences and applying them to your own career.
Vast coverage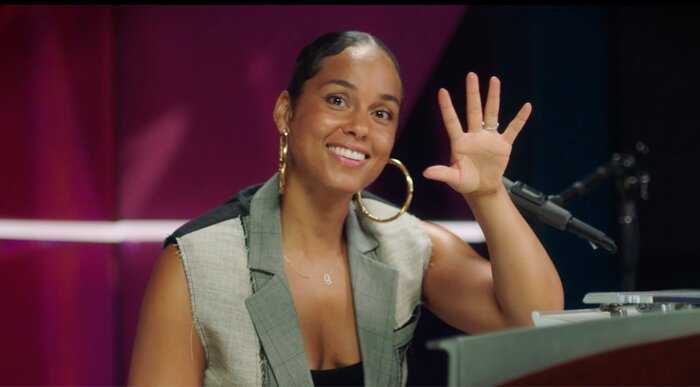 Another pro I noticed about this MasterClass was just how much scope it covered.
Alicia's talents vary massively. She is a producer, singer, songwriter and activist and is outstandingly successful in each of these pursuits.
So, it makes sense for this course to cover as much of her career as possible, which is exactly what it does.
Lyrics, melody writing, harmony, production, vocals, arranging and more are covered here, which makes sense because they all individually contribute to Alicia Keys' position as a top-flight artist.
This allows for more varied lessons than what you'd typically expect.
For example, we get quite a few changes of location in this class, from the piano room, to the studio, to the recording booth.
This does a lot to keep the pace and flow of teaching interesting.
Another particular highlight was when Alicia Keys had a mentoring session with a new artist. Hearing what she had to say was invaluable, even if it was directed at another individual.
It felt natural for this to be included because, at this stage, Alicia had already established her knowledge in so many disciplines.
Top-quality production
This is a smaller point, but one worth reiterating.
It also applies to the site generally.
One of the major appeals of MasterClass is that each lesson is produced extremely well.
Even if you learn nothing, they are just nice to look at. I've heard one person compare their purchase to a Netflix subscription, which makes a lot of sense to me.
There is a deeper point here as well. I've found that the production quality really enhances the learning if at least it helps images and parts of the class stay in your mind more clearly.
It also makes your general enjoyment more enjoyable.
This course is not so heavy on direct teaching, so, as we go into the cons, the production value and aesthetics are important to keep in mind as part of the experience you're paying for.
What could be improved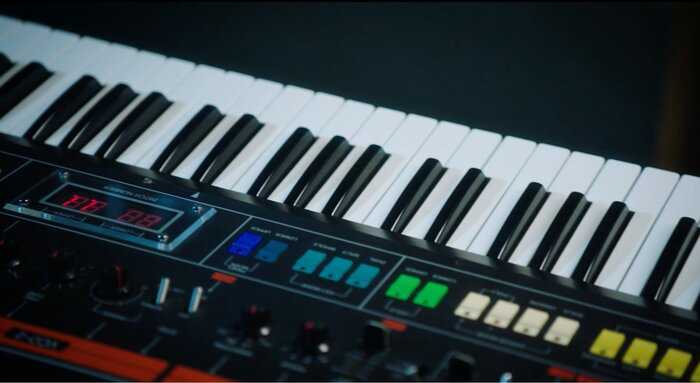 Not very specific
I know I praised how wide-ranging this course was, but my main problem with it is that there was a lack of direct teaching.
This doesn't pertain as much to the coverage of concepts (i.e. production, vocals, songwriting), but what's included in the lessons themselves.
I feel comfortable saying that this course doesn't teach you how to be a singer-songwriter, rather it shows you what Alicia Keys does as a singer-songwriter.
Don't get me wrong, I personally found a lot of value in the latter method of teaching, but given this course is styled as a 'masterclass' I do think it's important to manage expectations.
Although I think that this course did a good job of explaining what goes into a particular song, this wasn't replicated when it came to explaining why certain decisions were made.
A lot of the explanations for using particular instruments were pretty vague and I don't know how much they would help you if you tried to put a song together yourself based on the guidance here.
Now, for some, just learning about Alicia Keys' particular musical experiences and the process is interesting. I certainly belong to this camp of people.
However, many will look to this for specific guidance on improving songwriting and production. And there are probably courses that explain this more clearly and directly, albeit without an instructor of such grandeur and stature.
Could be more original
This point very much relates to the one above. However I feel that whilst I've explained that the content isn't exactly clear, the same critique can be levied at the teaching.
This MasterClass is told entirely through Alicia Keys' experience, which takes the form of anecdotes and stories about how songs are made, tracks produced and lyrics are written.
Typically, I wouldn't critique this. There's only one Alicia Keys, no person's experiences of being a pop star are unique, and therefore anecdotes are one of the best insights we can get into what makes particular elements of modern music work.
However, whilst I'm not against teaching like this generally, I do find that a lot of MasterClasses defer to this teaching style.
Lesson 17 of this course bucked this trend by including a workshop with Alicia Keys with rising artist Joy Nessbitt.
This lesson was a big risk, as a MasterClass with Alicia Keys implies that you spend your lesson time with the artist you pay to learn from.
However, I found that I learnt so much more about how Alicia Keys understands songwriting and music, and the thought process she puts into creating by listening to her work on a song that isn't even mine.
Anecdotes are great, but there's only so much you can learn from them. Whereas with this workshop, the practical elements meant I felt like I was in the room with, maybe even in the mind of Alicia Keys as she helped craft a song.
In that sense, I wish this course, and sometimes MasterClass in general, had taken a few more risks by having unique lessons like this one that gives you a real, practical insight into how the instructors think about their craft.
Who is this course for?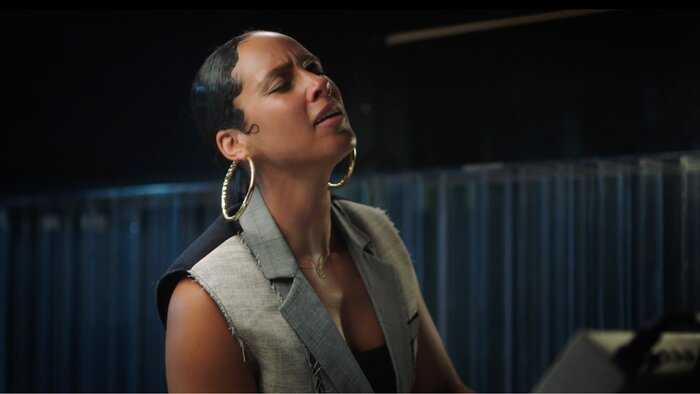 This course is really for anybody interested. There are no specifications or requirements when it comes to most courses on MasterClass, so anybody can give this a go.
With that in mind, there are a few groups who I think would enjoy this MasterClass in particular:
Anyone interested in the process of music-making, from songwriting to mixing
Those who want to see what goes on behind a specific pop song
Upcoming artists who want to see Alicia Keys workshop a new song
Learners who enjoy anecdotal and experience led teaching
People who find value in high-quality production on what they're learning
And it goes without saying that anyone who is a fan of Alicia Keys will adore this MasterClass.
For many, the chance to spend over 3 hours listening to one of the Queens of RnB break down her favorite tracks and musical experiences will be an incredible opportunity.
How much does the course cost?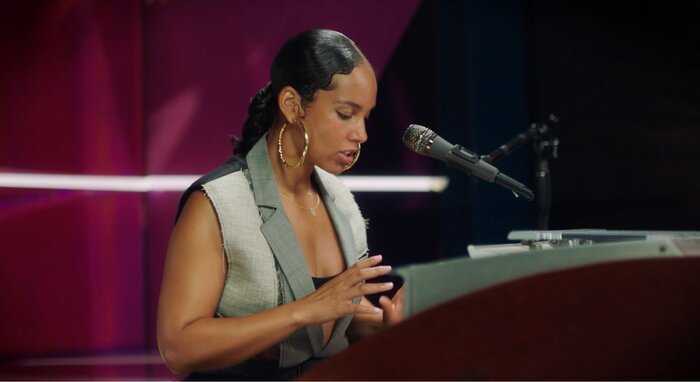 At the time of writing, MasterClass had three subscription offers. The cost of these (per month) is:
Individual (1 user) $15
Duo (2 users) $20
Family (6 users) $23
All are billed annually, which at first glance may seem pricey.
However, you can considerably reduce your costs by taking as many courses as possible.
With over 150 courses on the platform, you're likely to find quite a few to interest you. Even if you buy an individual membership and take only 10% of the courses this still works out to only $12 a course:
$180 (annual individual membership fee) / 15 courses = $12.
And if you join with friends or family then the cost of each course is drastically reduced. Check out our MasterClass review or MasterClass cost articles to see how.
Bearing in mind that these classes are taught by global leaders in their fields the value is unbeatable. You can pay over $100 for an online course taught by someone you've never even heard of, never mind the caliber of teachers on MasterClass.
What's more, MasterClass also offers a 30-day refund if you're unhappy with your purchase.
You can also purchase MasterClass as a gift.
Alternatives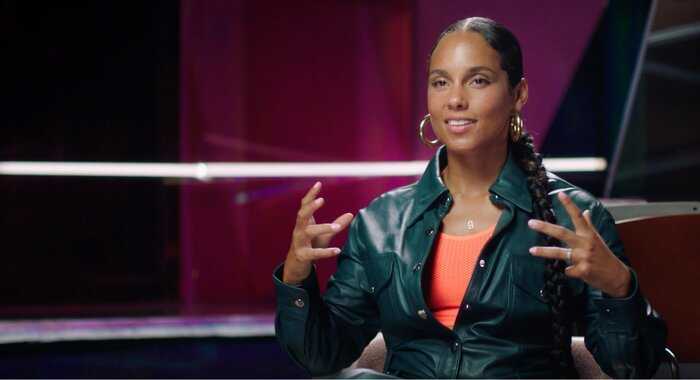 Along with Alicia Keys, quite a few artists have come to the site to share their stories and what they have learned.
Mariah Carey is a name that springs to mind as an artist whose MasterClass will give you an insight into a mega star's life.
Christina Aguilera and John Legend also have their own MasterClasses on singing and performance. 
Despite similar content, every artist has their own unique experiences to share, especially at that level. This keeps each MasterClass fresh and insightful in its own way.
Other MasterClasses not directly related to singing, but that might still be of interest to you include:
If you are looking for more practical singing lessons, and care less about whether or not your instructor has sold millions of records, there is still plenty of choices.
Singeo is a platform dedicated entirely to getting to grips with singing, even, in fact especially if you think you can't.
The site has a clear and straightforward method to help beginners with belting their favorite tunes in no time and ranks number one in our best singing courses review.
Other sites, like Udemy and SkillShare, offer a range of different disciplines and lessons on a variety of skills, of which singing is just one.
One such example is Udemy, whose course Elite Singing Techniques is perfect for any beginner.
Or you could try SkillShare, the producers of Singing Made Easy: Complete Vocal Training System, which boasts over 33,000 students.
Alicia Keys' MasterClass: what others have said
In order to keep this review fair and balanced, I spent some time looking across the internet to see what others have said about this course.
The way we use technology these days, anyone and everyone can put their opinion out there, so it's a pretty good place to gauge a reaction to a course like this.
However, I honestly couldn't find many things said about this particular course. There isn't much by way of reviews both good or bad.
However, if you look at the comments on the trailer, through Youtube or whatever video site, it's clear that Alicia Keys is absolutely adored and people were excited to try this MasterClass.
Hopefully, this review has given you a strong indication of whether its for you.
How long it took to complete the course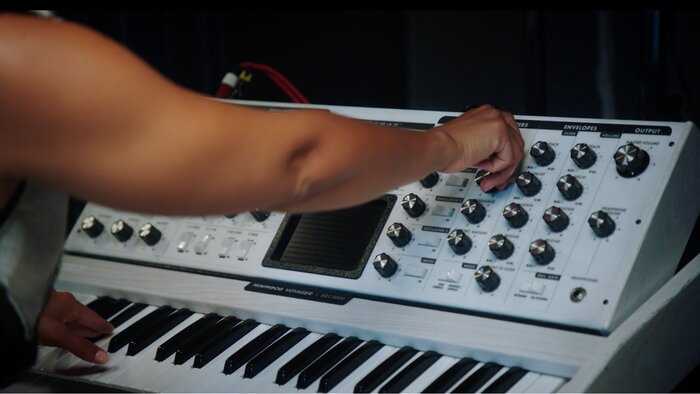 Alicia Keys' MasterClass is 3 hours and 22 minutes long and consists of 19 video lessons.
However, you can complete it as quickly or as slowly as you please.
For some, the best way to view their MasterClasses is little by little, gradually building their knowledge up as they watch a different video lesson each day.
Others prefer to get it all done in one sitting, especially if they find they have the time on their hands.
The choice is yours.
Is the course content unique?
In some ways, yes.
Alicia Keys is one of the most popular artists on the planet, so she is quite well documented.
That means most of the information found in this course exists out there somewhere. You could probably curate it yourself through interviews, documentaries, news posts and biographical extracts.
However, what makes this MasterClass is that everything is in one place, in the words and under the direction of Alicia Keys herself.
This MasterClass was created with the intention of Alicia Keys teaching you, which is not like anything else you might find.
Furthermore, the production quality, cinematography and general experience of MasterClass are part of what you pay for.
Each lesson is expertly produced, shot and scripted, which will not only enhance your learning but will make your overall experience enjoyable and unique to whatever else you might find.
Is Alicia Keys' MasterClass worth it?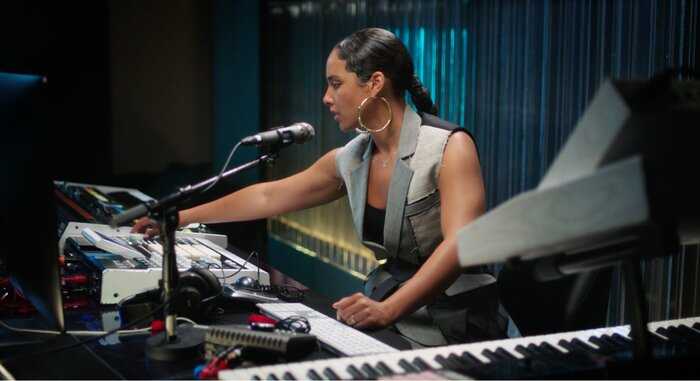 The answer really depends on what you're looking for.
For some people, this won't be what they expect from a singer-songwriter MasterClass. The lessons are mainly anecdotal and are primarily focused on Alicia Keys' individual experiences.
There were certainly points where there could've been more explanation about why writing in a certain way or using particular instruments works so well.
So, if you're looking for more direct tips on improving songwriting, performance and production, this might not be for you.
However, every artist's experience is unique, and I do feel that there is a lot to learn from just hearing about how Alicia Keys has gotten to the place where she is.
Even if you don't take much from her specific instances, it will at least be interesting to hear about, and I would bet that some of the ideas about melody writing, arrangement and production will be of use for upcoming musicians.
You'll get to deconstruct some of Alicia Keys' greatest hits, see the instrumentation and production techniques that define her work and about some of her greatest influences.
There is also the opportunity to hear her workshop a song with a rising artist, which I found to be very enjoyable.
If any of the above remotely interests you, I say check it out.
And don't forget, this is just one of a range of MasterClasses, with other courses led by the likes of Usher, Christina Aguilera and St Vincent, most of which you can sample for free.
Frequently asked questions
How much does Alicia Keys' MasterClass cost?
An individual MasterClass subscription costs $180 a year ($15 a month). This gives you access to Alicia Keys' MasterClass, alongside 150+ other courses.
How long is Alicia Keys' MasterClass?
Alicia Keys' MasterClass is 3 hours and 22 minutes long and consists of 19 video lessons.
Can you get Alicia Keys' MasterClass for free?
Unfortunately, you can't get the Alicia Keys MasterClass for free. But MasterClass allows you to sample it for free, has a range of purchasing options and offers refunds if you're not happy.
Can I get a refund if I don't like the Alicia Keys MasterClass?
Yes, MasterClass operates a 30-day refund policy if you purchase directly through them. If you purchase through other providers, their returns policy may apply.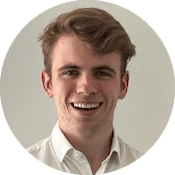 Charlie is a student reading politics at King's College London. He is also a passionate musician with over 14 years of experience. In his free time, he also enjoys cinema, long-distance running and learning new things.