Meditation is a beautiful art that restores calm, increases creativity and boosts your physical and mental well being. And the good news is that online courses make it possible for anyone to master this restorative practice, anywhere and at any time.
That said, there's a huge number of courses to choose from. So I've spent the last two weeks in blissful contemplation of what's out to present this best mediation course review.
I've considered everything from Taoist meditation to the OM symbol to self-care playbooks to give you the broadest range of choice. And so your budget and time constraints are catered for. I've taken into account cost, course length, as well as outlining learning outcomes and the pros and cons of each course.
So breathe in, breathe out, and let's get started.
Top 10 best online meditation courses
My top choice is Jon Kabat-Zinn's MasterClass on Mindfulness and Meditation. You'll be learning how to use meditation for health benefits from the father of modern western meditation.
MasterClass is a subscription platform offering courses from global icons in their field. For only $10 a month you could take Jon's class as well as Donna Farhi's Yoga class, Robin Arzon's course on mental strength and over 180 other MasterClasses from the likes of Gordon Ramsay, James Cameron and Bob Iger.
My second choice is Justin Michael Williams's Modern Meditation course onSkillshare. This 10-day meditation journey will help you become the version of yourself you've always wanted to be. Justin's down-to-earth approach will help you understand the convenience and beauty of this practice. Skillshare is also a subscription platform but a subscription will enable you to take both the courses here.
If you don't want to commit to a subscription, any of Udemy's courses can be purchased singly and Udemy often has sales. I'd recommend you look at the Taoist Meditation Course. Or for those who like to combine mindfulness with movement, the Yoga as Meditation masterclass will be the perfect option. And if you have a goal of potentially teaching meditation to others the Meditation Practitioner / Teacher Certification class.
This list offers something for a wide range of goals, budgets and time commitments to help you find the best choice for your specific needs.
Best free meditation courses
Below you can find the list of the best free online meditation courses:
These courses are on Skillshare, which works on a subscription basis. However, Skillshare offers you a month-long free trial period, during which you can not only complete your desired course, but also try out other different courses in various disciplines.
Best online meditation courses reviews
1. Jon Kabat-Zinn Teaches Mindfulness and Meditation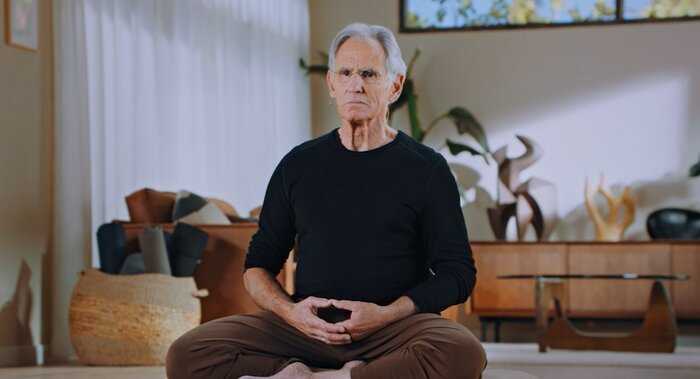 Platform: MasterClass | Teacher: Jon Kabat-Zinn | Length: 6 hours and 30 minutes
Jon Kabat-Zinn is a pioneer of the Western mindfulness movement, with 40+ years of experience in teaching and advocating for the benefits of mindfulness. He is the founder of the 'Stress Reduction Clinic' and the 'Center for Mindfulness in Medicine, Health Care, and Society'. His stress-reduction programs are offered in many hospitals, medical centers, and health care organizations across the US.
You'll learn how to:
Achieve a deeper understanding of who you are and become fully self-aware
Reduce stress and anxiety through meditation techniques and daily use of mindfulness
Understand what mindfulness really is and why it's so important
Explore your emotions and develop a healthier relationships with your feelings
Improve your resilience to stress and outside triggering factors
Nurture your compassion and empathy, fostering healthy relationships with other people
Enhance your overall quality of life through development of presence and gratitude
Pros:
Taught by an extremely experienced instructor, whose work has been acknowledged by the medical community
An opportunity to learn techniques that have been proven to work wonders on people's lives
Teaches you simple and effective ways to incorporate meditation daily
Helps you establish a better relationship with yourself
Covers different aspects of meditation and mindfullness – from changin your relationship with pain to being able to perfectly control your emotions
Part of the MasterClass platform with 180+ courses taught by global icons in their fields
Cons:
Only teaches Western mindfulness and meditation, might not be the best choice if you're looking for a more traditional approach (though still would definitely be useful for anyone)
Who it is for: This course will be perfect for beginners and advanced students alike, since it provides an in depth insight into mindfulness and meditation that anyone can benefit from.
Overall: I suggest you pick this course if you're searching for a full coverage course that'll help you establish a better, more understanding relationship with yourself. Jon's careful and encouraging style of teaching will help you work through the built up emotions inside of you and improve the overall quality of your life and relationships.
2. Modern Meditation: Discover Your Potential, Power & Purpose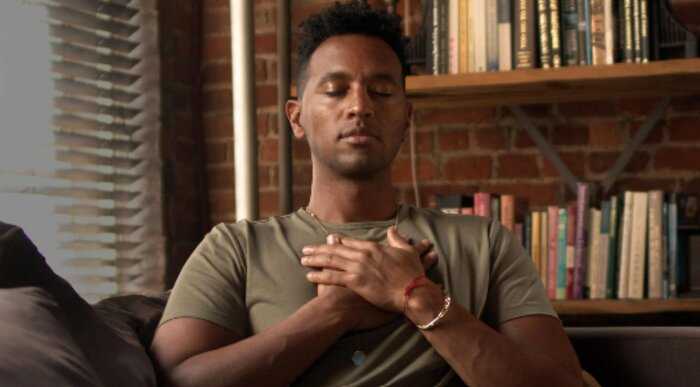 Platform: Skillshare | Teacher: Justin Michael Williams | Length: 3 hours and 40 minutes
Justin Michael Williams is a renowned transformational speaker whose focus in this course is to change your perception of meditation and help you use it for optimal productivity in your life. Justin has over a decade of teaching experience behind himand he's ready to apply all of it in this effective course on discovering your inner potential through a dialogue with yourself.
What you'll learn:
How to visualize your dream life and take active steps towards it
The best way to identify what aspects of your life need work right now
Resisting self-sabotage and breaking self-destructing patterns through recognizing them
Understanding what energy you want to bring into this world and how to channel it
Finding out the most suitable way of meditation for yourself and sticking to it
How to connect with your inner self and become your own most active listener
Pros:
Helps you in figuring out what's the perfect way of meditation for you
Taught by a leader in the industry with years of experience
At the end of the course you'll have your own tailored practice, a toolbox of ways to stay connected to your center, and plenty of extra resources that you might need
Provides step-by-step guidance on becoming fully independent with your mindfulness practice
A useful workbook available that'll help you solidify the material
Part of the Skillshare platform, providing access to countless other courses
Cons:
Doesn't teach traditional meditative practices, provides a more modern approach (which is also very effective)
Who it is for: Anyone who wants to understand their potential through an inner dialogue and develop their own unique meditative practice
Overall: I suggest you pick this course if you're interested in self-development and transformation through meditation and mindfulness. It'll help you understand your passions and goals, as well as set straight your understanding of yourself. Justin's engaging guidance will definitely help you figure out the best possible way and style of meditating that'll be an amazing outlet for your emotions.
3. Complete meditation, mindfulness and mind training course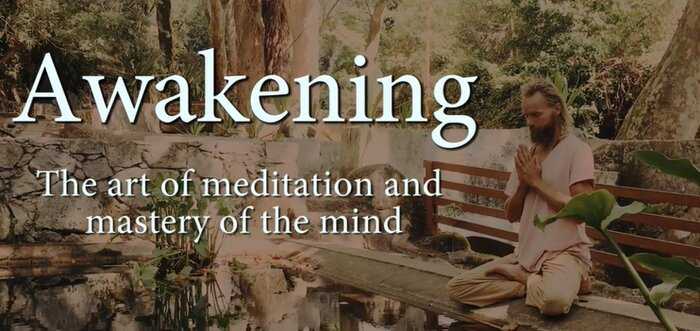 Platform: Udemy | Teacher: Michaël Bijker | Length: 9 hours and 45 minutes
Michaël Bijker is one of the world's leading experts in Pranayama and Breathwork meditation. He is a best-selling author of multiple courses on many meditation techniques. Michaël is committed to helping his students overcome emotional burdens that can sometimes even affect their physical health. His course is targeted towards healing from within and freeing your mind to become at peace with your inner self.
What you'll learn:
The fundamentals of meditation – from learning how to be still to applying it in daily life
How to connect with your breath and use it to your advantage
Harmonizing your body and breath into one well-oiled mechanism
Taming your mind and understanding how to fully relax it
Transcending the mind and making meditation a habitual practice
Different types of breathing and useful techniques
Pros:
Covers an extensive range of meditation techniques – from breathing correctly to hearing your body
This class is taught by an experienced instructor, truly passionate about the art of meditation
Easy to follow explanation and practical approach to the material
An opportunity to learn useful techniques that can be applied in your day-to-day life
Get a chance to improve your mental wellbeing with engaging and encouraging guidance
Full life time access to a plethora of downloadable resources, including articles and audio files
Cons:
Mostly focuses on breathing techniques, doesn't touch on other aspects of meditation as much
Who it is for: Anyone willing to open up their mind to new perspectives on the world and improve their relationships with themselves.
Overall: I'd recommend this course to you if you're interested in starting your meditation and mindfulness journey. I think that with Michaël's experience and his instructions, this course is an amazing opportunity to start getting into meditation. It explains all the fundamentals and basic aspects while also encouraging you to continue further and explore more on your own.
4. Meditation Practitioner / Teacher Certification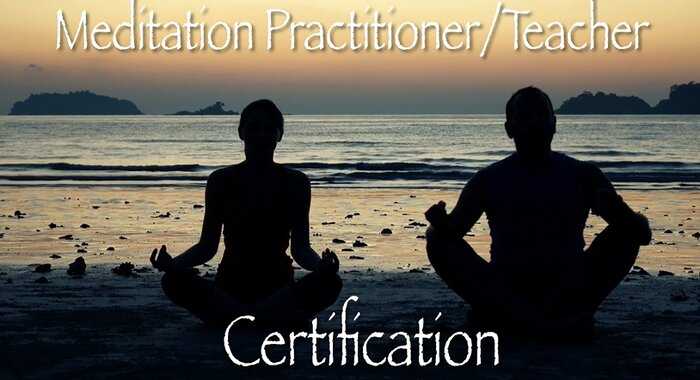 Platform: Udemy | Teacher: Graham Nicholls | Length: 7 hours and 44 minutes
Graham Nicholls is a best selling instructor in emotional and behavioral therapies, with over 100,000 students from all over the world enjoying his courses. Graham is a leading expert in industries of strategic life coaching, mindfulness, cognitive behavioral therapy, and multi-discipline psychotherapy. His goal is to help his students get into the industry with a very solid understanding of the subject so they can help as many people as possible.
What you'll learn:
Basics and fundamentals of meditation that are crucial to any successful practitioner
Different types of meditation – from body scan, to mantra, to breath awareness
What it means to not only practice meditation but to teach it to others
Working with individuals and with groups and what's the difference between methodologies
How to build functional and effective plans for group meditations
The main breathing techniques and what makes them different
The 10 meditation exercises every practitioner needs to use with their clients
Pros:
A fully accredited meditation practitioner course that'll serve as a step-by-step guide to becoming a certified meditation teacher
A credible certificate of completion available
Taught by a leader in the Helping industry
Multiple additional resources provided, including 10 meditation audio background
The course is available in both audio and video format for convenience
A consistent 4.7/5 star rating by thousands of past students
Cons:
This course is focused on becoming a meditation practitioner, so it wouldn't be suitable for anyone looking to learn mindfulness just for themselves
Who it is for: Aspiring meditation trainers and coaches who want to learn from an experienced instructor.
Overall: I'd recommend this course if you have serious intentions about starting your journey as a full on meditation practitioner. It's very informative on the topics of teaching and coaching, while also providing all the necessary fundamental information on meditation and mindfulness. In this course, Graham covers many different types of practices and gives you all of the useful tips and tricks for your teaching path.
5. Yoga As Meditation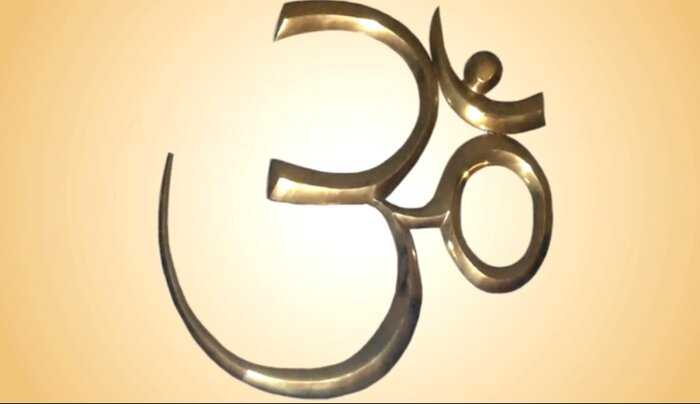 Platform: Udemy | Teacher: Swami Jnaneshvara Bharati | Length: 5 hours and 32 minutes
This course is taught by Swami Jnaneshvara Bharati, who has been a student of the Himalayan Tradition of yoga meditation since 1986. His meditational journey has been very extensive, attending ashrams and temples all around the Himalayas and India, where he has been awarded one of the highest positions within the swami orders. He rejected that position to continue spreading his wisdom and experience in meditation and mindfulness to his students.
What you'll learn:
The Himalayan traditional way of using yoga as a meditative practice
How to incorporate systematic meditation into your daily life and why it's important
Becoming self-aware and accepting yourself in order to grow as a person
Yoga and meditation practices using ancient traditions of mantras
Turning your life force inward and processing it through meditation
Understand where lies your center of consciousness and be able to reach it
Pros:
Traditional techniques explained in simple and organic manner
This course is taught by a very experienced instructor who has spent years studying traditional practices
Combination of yoga and meditation that can help you achieve balance between your mind and body
Step-by-step guidance through complicated meditative practices that will help you in your daily life
Plethora of downloadable resources that you can revisit at any time
Gain an ability to perform quick meditations at any point of your day
Cons:
Only teaches the Himalayan traditionals yoga meditation practices
Who it is for: This course is ideal for anyone with large interest in traditional techniques and who'd want to combine yoga and meditation in one.
Overall: I think you should check out this course if you're curious about combining physical and mental exercises to achieve ultimate balance. This is a saturated and intense course that'll allow you to deeply understand yourself, your body, and the connection your mind has to it. With these ancient Himalayan practices you'll be able to truly comprehend the meaning behind meditation and learn how to apply it in your day-to-day life.
6. Taoist Meditation Course & Guided Meditation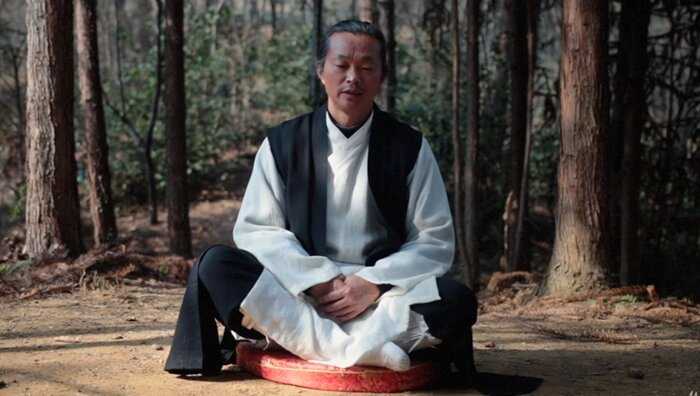 Platform: Udemy | Teacher: Master Gu | Length: 55 minutes
This bite-sized course is taught by Master Gu, a leading Taoist wellness master from the Wudang Mountains of China. Over 20 years ago he has founded his own meditation center, the Wudang Taoist Wellness academy. His passion in life is spreading the Tao philosophy through mindfulness and meditation, which he does professionally in this course.
What you'll learn:
The meaning behind Taoism fundamentals and the importance of balance in life
What is Qi (Chi) energy – all the different types of Qi and where they come from
How to apply Qi during your meditation practices
The intricate art of Taoist sitting meditation
Taoist standing meditation as well, and what makes it different from the sitting one
The art of emptying your mind completely to achieve perfect stillness
Pros:
Presented by an authentic specialist in the traditional practice
An outstanding opportunity to understand the ancient philosophy of Tao
Achieve inner peace and balance through simple guided meditations
A great way to clear your mind and learn techniques for relaxation and stress relief
Consistent 4.6/5 star rating from over a thousand of happy students
Quick and efficient, this course is not time demanding and can be revisited any time after purchasing
Cons:
Since this is a relatively short course it doesn't go in depth on the material but rather provide you with already working techniques that you can repeat and master in your own time
Who it is for: Anyone who seeks to achieve a mind body balance and who is interested in the Taoist philosophy.
Overall: I think this course will be perfect for you if you're searching for something bite-sized to incorporate in your daily routine. With Master Gu's professional and calm style of teaching these techniques can be very helpful to relieve stress, anxiety, and de-clutter your mind. This is an amazing opportunity to pick up meditation in an efficient way while also learning a traditional ancient practice.
7. OM Meditation: The Sound & Symbol of Yoga and Meditation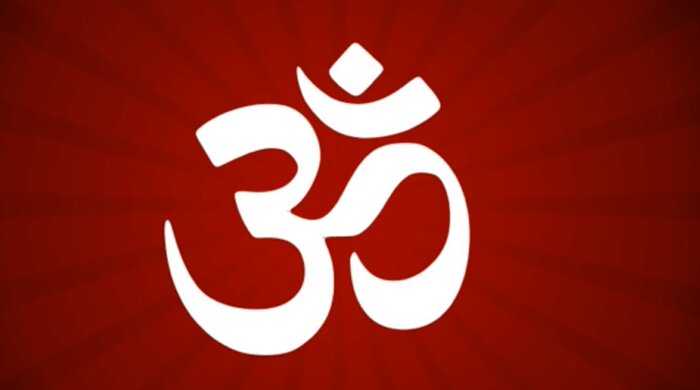 Platform: Udemy | Teacher: Greg de Vries | Length: 1 hour and 2 minutes
Greg de Vries is a certified meditation instructor and a licensed clinical hypnotist, who has been practicing mindfulness for 18+ years. He has worked on stress reduction and anxiety relief with such large companies as VISA, Google, Cisco, Yahoo! and many others. His simple and practical workshops have allowed his students to achieve great results in meditation and mindfulness which has improved their quality of life significantly.
What you'll learn:
The origins of OM – learn about Brahman and the primordial sound of OM that created our universe according to Hinduism
How to correcty pronounce and chant OM, achieving the perfect vibrations
The symbolism behind the sound and its relation to human consciousness
The way OM is used in meditation
The AUM symbal which represents our universe and its relation to OM
How does OM relate to meditation and why is it considered to be useful when meditating
Pros:
A great opportunity to understand the ancient practices of meditation
Expert guidance from a renowned instructor
A short and informative course that'll teach you how to practice meditation with chanting correctly
Learn how to clear your mind and relieve yourself off stress and anxiety
Practical exercies and quizzes available to solidify the information
Access to the additional resources any time after completing the course
Cons:
Solely focuses on the usage of OM in meditation, doesn't go in depth on other branches of the practice
Who it is for: This course is meant to be taken by nyone interested in meditation and yoga and in the traditional practices with roots in Hinduism.
Overall: I suggest you take this course if you're looking to get a good understanding of fundamentals in meditation, like the OM chant. With Greg's careful and attentive teaching style, this course becomes a wonderful opportunity for you to dive into the basics of meditation while also picking up useful practices for your daily mind-clearing.
8. Singing Bowl Fundamentals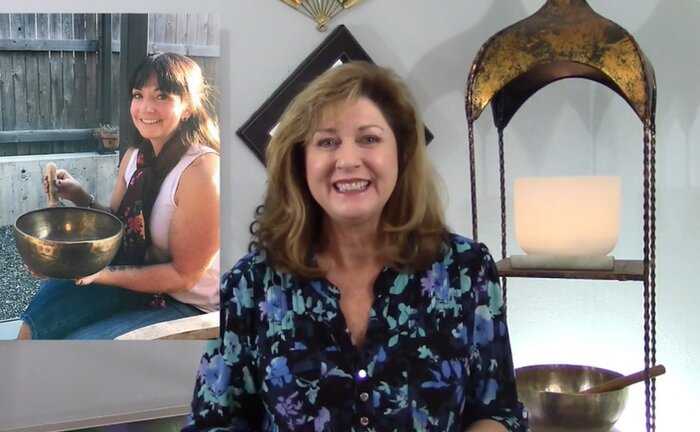 Platform: Udemy | Teacher: Ann Martin | Length: 1 hour and 57 minutes
Ann Martin masterfully combines her 20+ years of experience in the healing arts with her 40+ year career in music to manifest her passion for helping people achieve inner peace with the aid of singing bowls. She is a pioneer in the teaching of singing bowls as a mindfulness technique that helps with stress relief, anxiety reduction, and pure presence.
What you'll learn:
Why singing bowls are powerful and useful tools in meditation
The history and science behind the power of sound healing instruments
The impact of the singing bowls on your mind/body/spirit/chakras
Characteristics of the crystal and metal bowl and how to decide which is right for you
Tools and techniques of playing the bowls correctly to achieve the best results
What other sounds can compliment the bowls
Pros:
An interesting and innovative way to learn meditation through sound
Learn from an instructor with years of useful experience
Explore a fun new way to connect to your inner self
Combination of sound use and mindfulness to get better results
Consistently rated 4.6/5 stars by hundreds of past students
Provides downloadable resources with lifetime access
Cons:
Doesn't follow traditional canons of meditation
Only focuses on the use of sound bowls, which might not be available for some
Who it is for: Anyone with a deep passion for music who would want to try a new way of meditating and combining it with sound.
Overall: I'd say this course will be perfect for you if you are looking for something new and fresh in the meditation space. The sound bowls are a fun way to explore mindfulness and are the perfect gateway into meditation practices for music enthusiasts. Ann's attentive guidance makes this course an outstanding opportunity to dip your toes into the exciting combination of meditation and music.
9. The No. 1 Breathwork & Meditation course | "Breath is Life"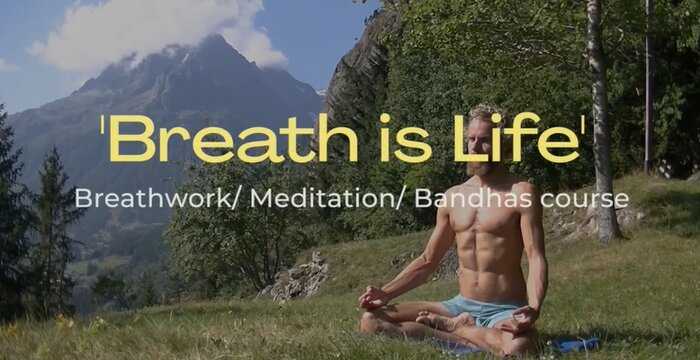 Platform: Udemy | Teacher: Michaël Bijker | Length: 18 hours and 28 minutes
This is a second course in this list that's taught by Michaël Bijker, one of the world's leading experts in Pranayama and Breathwork meditation. This extensive course is fully dedicated to mastering breathing techniques in connection to meditation. With his thoughtful and gentle guidance Michaël will take you from beginner to advanced in breathwork and meditation.
You'll learn how to:
Gain awareness of breath's significance in holistic well-being
Master different breathwork techniques for personal transformation
Understand the connection between breath and mental clarity
Learn how breathwork can reduce stress and enhance relaxation
Discover techniques for increasing energy and vitality through breath
Explore breathwork practices for emotional healing and balance
Develop a daily breathwork and meditation routine for sustained well-being
Pros:
Provides in-depth knowledge about the significance of breath in overall well-being
Offers a wide range of breathwork techniques for personal growth and transformation
Enhances mental clarity and focus through the practice of breathwork
Helps reduce stress and promotes relaxation
Supports emotional healing and cultivates emotional balance
Guides participants in establishing a consistent breathwork and meditation routine
Cons:
This is very extensive course that's time and energy consuming so could be too long for some
Who it is for: Anyone who is deeply interested in profound breathing techniques and who would want to incorporate them into their life for relaxation and mindfulness
Overall: I'd recommend you choose this course if you're seriously interested in breathing techniques and learning how to apply them in your meditation. This is an amazing opportunity for you to connect to your breathing and really understand the connection between breathing and mindfulness. Michaël's teaching will help you explore different techniques and methodologies of meditation that can help you in your daily life.
10. The Ultimate Self-Care Playbook: Discover & Nurture Your Centered Self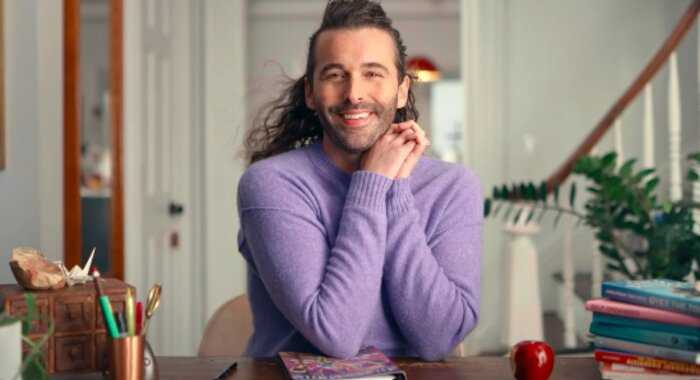 Platform: Skillshare | Teacher: Jonathan Van Ness | Length: 1 hour and 21 minute
Jonathan Van Ness is an Emmy-nominated TV personality and a New York Times best selling author. His course is an actionable, inspiring class that'll help you connect better to yourself through unlocking your creative side and establishing your own self-care space by creating a unique playbook.
What you'll learn:
How to reimagine self-care as a mindful practice that's crucial in everyone's life
Excavate your true desires from your inner core through mindfulness, mantra, and meditation
Building a sustainable routin that'll help you get through personal struggles
Discovering effective techniques for managing stress and finding inner peace
Empowering yourself with actionable steps to integrate self-care into your daily life for long-term wellness
Pros:
Offers practical strategies and techniques to prioritize and implement self-care effectively
Equips you with effective stress management tools and techniques
Encourages the development of healthy boundaries, self-compassion, and a positive mindset
Packed with real life examples, stories, and hands-on demos
Part of the Skillshare platform, filled with many useful courses in other disciplines
Cons:
Doesn't take a traditional approach to meditation
Mostly focused on self-care rather than meditation, so might not be suitable for those interested purely in traditional meditation
Who it is for: This course is perfect for those who want to prioritize self-care more and enhance their general well-being in a creative and artistic way.
Overall: I'd recommend you pick this course if you're looking for a creative approach to mindfulness that'll allow you to discover yourself and understand your inner needs in a better way. Jonathan's encouraging and engaging style of teaching makes this course an amazing opportunity to start you mindfulness journey.
What are the advantages of taking an online meditation course?
A great way to sort through your mind and establish a connection with your inner self. Discover parts of yourself that hid before through creating a safe space inside your mind.
An outstanding way to master stress relief and anxiety reduction. In our fast paced world, it's easy to fall into the never ending loop of constant stress. Taking a meditation course is a great way to help yourself (and even others) in dealing with that.
Develop your empathy and become more understanding. Through improving your inner peace and finding balance in your mind you can also improve relationships in your daily life.
Buyer's guide: what to look out for
Here are some things you might want to consider when picking your perfect online meditation course:
Consider the main focus of the course. Are you looking for traditional or modern approach? Do you want to learn yoga meditation or breathing techniques? Are you curious about extra materials like playbooks and singing bowl or would you rather focus on chants like OM? Depending on that pick the course that seems to be most suitable.
Think about your end goal for the course. Would you want to pursue meditation as a career path? Or are you thinking of picking it up for your own stress relief needs? Consider that before choosing your most perfect course.
Another crucial factor to keep in mind is the approach to meditation. Courses in this selection vary from very traditional to more modern, so definitely think about which approach works better for you before settling on a class.
How much does it cost?
Courses in this review vary in price from $44.99 to $109. The Taoist Meditation course is the cheapest and the Practitioner course is the most expensive.
Often the prices of individual purchase courses depend on the length of the class. The Taoist course is a short masterclass, and the Meditation Practitioner course is a very extensive class which is why the price is higher. Other individual courses on Udemy are around $50-$70. But Udemy often holds flash sale periods, where prices go down to 70% less.
Other courses in this selection are part of either MasterClass or Skillshare platforms. These platforms work on a subscription basis. MasterClass costs $120 per year and Skillshare $168 per year.
Both Skillshare and MasterClass offer access to a variety of courses that touch on all kinds of different disciplines. MasterClass courses are all taught by leading experts in their fields. And the Skillshare platform offers a month-long free trial period. This allows you to complete your chosen course for free and explore the platform for more learning opportunities.
How long does it take to learn meditation?
The courses presented in this selection vary from less than an hour to programs meant to be taken over the course of several weeks.
There is no set time that can tell you how long it'll take to learn meditation. You should not only look at the course length but also take into account the practice time. A useful tip I can give you is to multiply the length of the class by 5. That'll give you the estimated full time with practice included.
Keep in mind that any craft takes a long time to master and it's heavily subjective, depending on your previous experience and amount of time you can dedicate to it.
Conclusion
If you're searching to pick up meditation online, there are many options available.
Jon Kabat-Zinn's course on MasterClass could be your best option. It's a great chance to learn from the pioneer of Western meditation. I'm certain that this course will leave you satisfied. And with a ton of new mindfulness tricks in your pocket that you can use daily.
Maybe individual buy courses – from learning the Qi to mastering the OM – will be a better choice for you. You can be sure to find the right one on the Udemy platform.
Or you might find new approaches to meditation and mindfulness more suitable. Then check out the Modern Meditation and the Self-care Playbook classes on Skillshare.
I hope that you found this article helpful in picking the best online meditation course.
Related articles: Best Yoga classes, best Acupressure courses, Best skincare classes
Best Meditation Courses – Frequently Asked Questions
How much does the best online meditation course cost?
Courses in this review vary in price from $44.99 to $120.
How long does the best online meditation course take?
Courses in this selection range from less then an hour to programs meant to be taken over several weeks. Don't forget to take into account the practice time.

Maria is a second year English BA student at King's College London with a real passion for creative writing, reading, and anything connected to text in general.