If you're a skincare professional looking to further your knowledge, or a novice trying to improve your beauty regime, an online skincare course will likely appeal to you.
With emerging technologies to keep abreast of, as well as ample developments in natural skincare maintenance, there's something for everyone when it comes to personal or professional skincare routines.
So, whether you're looking to self-treat or to incorporate new practices for your customers, I've rounded up the best online skincare classes for you.
I've considered different end goals, lines of interest, skill levels, and more, to ensure this list has something for everyone.
That being said, let's get started!
What is the best online skincare course?
My top picks are:
Of these, my top choice is Udemy's 'Skincare Expert and Medi-Facial Certificate Course'. This is because it provides five hours of on-demand video (plus two articles) on intermediate-to-advanced skincare.
Plus, instructor Dr. Teo Wan Lin presents her expertise in a way that's easy to understand and incorporate into personal and professional use. One of the highest-rated beauty courses on Udemy, many students cite it as the best skincare course out there.
That being said, there are other, more specialist courses that might appeal more to your needs. For example, if you're a beautician or are keen to master the basics of preservation, Udemy's 'Preserving Your Beauty and Personal Care Products' is an excellent course focused on formulating and maintaining cosmetic products.
Also, if you're a beginner to personal or professional skincare use, 'Understand your Skin Masterclass: Beginner edition' is a wonderful place to start. Taught by skin therapist Nadia Tamara Lee, this is a succinct course focusing on skincare basics.
Many of the courses on this list are also hosted by the reputable platform, Udemy. With Udemy, you get to see transparent student reviews, as well as a clear course syllabus, on every landing page. This, along with course previews, means you know exactly what you're signing up for before you commit.
To find out more about Udemy as a whole, see here.
All in all, there's a wealth of skincare courses to suit a range of needs, goals, and learning styles. So, it's more than likely that you'll find the perfect course for you.
Read the mini reviews below to get the full details!
Best Online Skincare Classes Reviews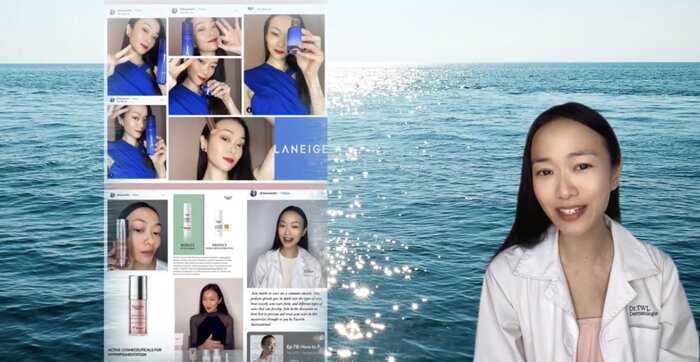 Platform: Udemy | Teacher: Dr. Teo Wan Lin | Course length: 46 lectures totalling 4 hours and 54 minutes
An accredited dermatologist, Dr. Teo Wan Lin specializes in both medical and cosmetic dermatology. She also gives attention to providing evidence-based treatment plans for her clients. In this course, she shares intimate knowledge of intermediate-to-advanced skincare science.
You'll learn to:
Understand key concepts in skin ecology
Implement advanced holistic skincare routines
Familiarize yourself with popular skincare ingredients
Master the art of skin cycling
Perfect your facial game, from exfoliation to chemical peels
Pros:
Clear and easy to follow instructor
Suited to small/aspiring business owners
Wide-ranging and detailed course content
Practical advice on treating a range of skin problems
Cons:
Features a lot of promotional products
Too advanced for beginner learners
Who it's for: Offering more in-depth and science-backed teaching than some beginner classes, this course is more suited to medical dermatologists or professionals seeking to expand their scientific awareness of skin ecology.
Overall: This course offers comprehensive and wide-ranging information about plenty of skin conditions and treatments. For example, you'll learn to treat skin conditions like dryness, rosacea, and acne. But, moreover, you'll learn the science behind these conditions and how to get to the root of the problem.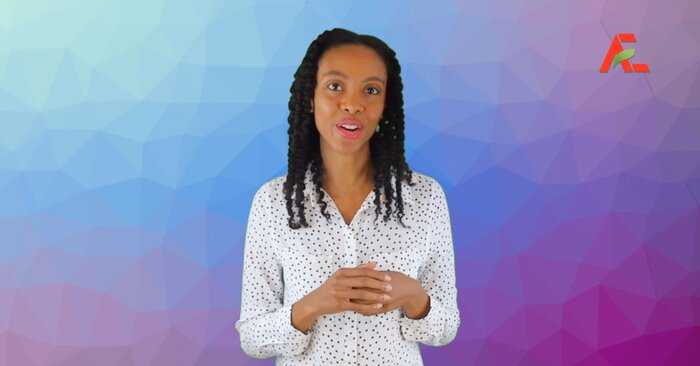 Platform: Udemy | Teacher: Nikki Bayerman | Course length: 10 lectures totalling 1 hour and 15 minutes
If you're keen to develop your own beauty brand, Nikki Bayerman has you covered. A chief marketing strategist with 15+ years' experience, Bayerman aims to show you the best ways to market, brand, and promote your products for maximum success.
You'll learn to:
Recognize the different preservatives available in cosmetic products
Formulate skin care with and without preservatives
Familiarize yourself with common risk factors
Take steps to becoming your own boss in the beauty industry
Verify your products' preservative efficacy
Pros:
Industry-specific advice for product preservation
Attention to preservative- and non-preservative formulations
Taught by an experienced marketing strategist
No formulation or chemical experience needed
Cons:
Mostly targeted to brand-makers
Video content occasionally drops in quality
Who it's for: A focused course on preservative formulation, this class is designed for beauty professionals who have, or are aspiring to create, their own brand and beauty products. Bayerman offers advice on preservative formulations as well as how to verify your products to industry standard and prepare them for mass distribution.
Overall: A marketing-based course with attention to cosmetic preservatives used in beauty products. You'll learn how to formulate products to industry standards and launch your beauty brand. Led by consulting firm Alchemist Express, this course promotes many of its services, but is also a great overview for skincare entrepreneurs.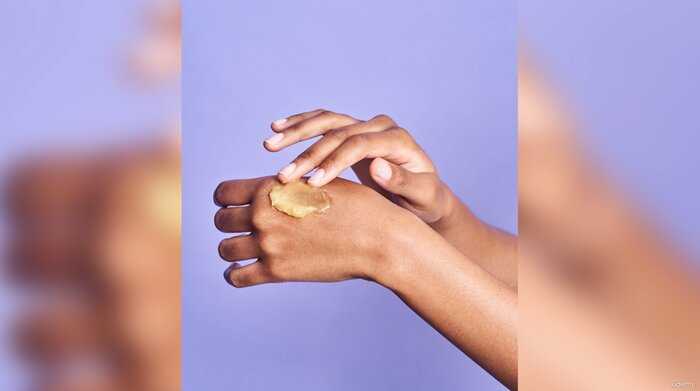 Platform: Udemy | Teacher: Nadia Tamara Lee | Course length: 17 lectures totalling 1 hour and 36 minutes
Nadia Tamara Lee is a skin therapist with over 20 years' experience and a wealth of knowledge under her belt. Learning about the skin from the inside out, Lee shares her wisdom about treating unbalanced skin and making the necessary changes to see a marked improvement in your complexion.
You'll learn to:
Gain a deeper understanding of the skin and how it functions
Determine your skin type and how best to care for it
Map a full skincare routine from start to finish
Discover the best (and worst) products for your skin
Pinpoint and create treatment plans for different skin conditions
Pros:
Concise and focused course
Led by a skincare expert with 20+ years' experience
Ideal for self-carers and personal use
Attention to medical and cosmetic dermatology
Cons:
Less suited to professional use
Not as long as other courses on this list
Who it's for: This course is specifically designed for those using skin care practices on themselves. While you'll learn to understand the skin and its conditions more broadly, the practical advice is geared toward self-application. For example, you'll learn self-massage techniques and your own personal treatment plan.
Overall: An eye-opening class for anyone looking to understand the skin's layers more broadly and to unlock the potential for a heightened skin care routine. By the end of the course, you'll gain an understanding of over 75 botanicals and the best ways to treat a range of skin types and problems.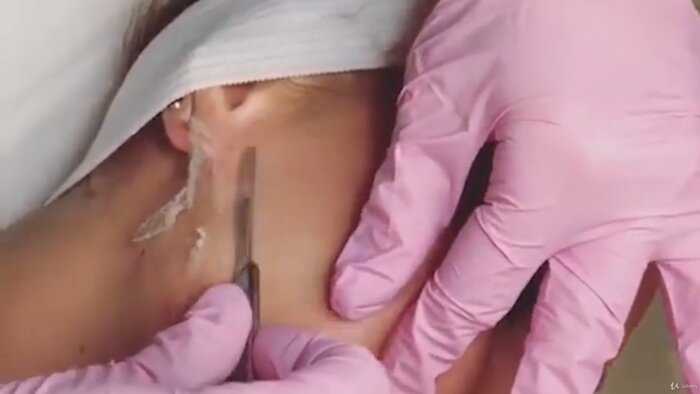 Platform: Udemy | Teacher: Bushy Brows | Course length: 14 lectures totalling 1 hour and 4 minutes
Beauty Brows is an advanced beauty training academy, and their dermaplaning guide is one of the bestselling skin care courses on Udemy. With 12+ years of training, their trainer brings their continually-updating knowledge to help you keep on top of developing treatments.
You'll learn to:
Confidently perform dermaplaning treatments on clients
Understand the basic physiology of the hair and skin
Identify potential complications and drawbacks
Master the correct dermaplaning technique
Impart proper aftercare to clients post-treatment
Pros:
Thorough, well-explained, and visually-aided course
Informative videos with clear instructions
Start-to-finish demonstrations + aftercare advice
Recommended for beauty professionals
Cons:
Less suited to self-treaters
Video quality isn't the best
Who it's for: This course is best suited to estheticians looking to expand their services. With dermaplaning being all the rage in recent years, you'll learn to understand the pros and cons of the treatments, prepare the correct tools, and learn the best techniques for using it on clients.
Overall: A highly informative and thorough course, Bushy Brows explain dermaplaning clearly even for new practitioners. You'll also receive valuable insight into the best tools and pre-preparation, as well as aftercare advice and a full demo video.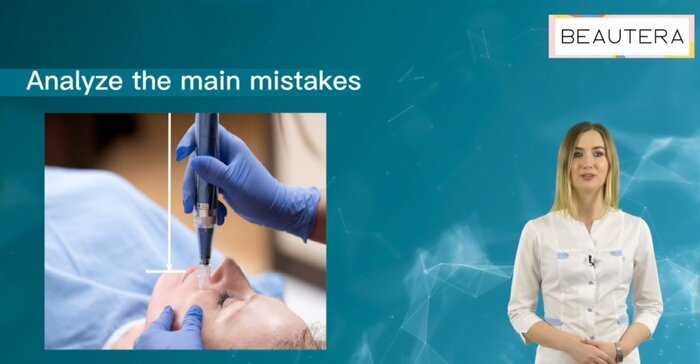 Platform: Udemy | Teacher: Beautera Academy Official | Course length: 17 lectures totalling 1 hour and 21 minutes
Beautera Academy Official was founded by instructor Ksenia – an accredited esthetician with over 100 live classes given worldwide. Having trained some of the top cosmetologists working in Hollywood, her goal is to help beauticians all over the world discover the most effective skin care techniques.
You'll learn to:
Perform BB Glow and Microneedling treatments
Choose the best serums for different skin types
Break down a range of BB Glow and Microneedling treatments
Avoid the mistakes that many professionals make
Give optimum aftercare advice to your clients
Pros:
Teaches some of the lesser-known BB Glow/Microneedling treatments
Great for filling the gaps for more advanced students
Simplified and easy to understand teaching
Plenty of industry-specific tips for professionals
Cons:
Slide-show format doesn't appeal to everyone
Lack of video demonstrations
Who it's for: Beautera Academy curated this course for beauty therapists looking to expand their practices. If you're new to BB Glow and Microneedling or have only basic knowledge, this course helps to give you a thorough understanding (and confidence) in implementing it in practice.
Overall: A professionally-led and industry-sound course that covers some of the most popular treatments and leading brands in the skin care industry. You'll learn the step-by-step protocol of different treatments and will also have homework assignments to get you using your new skills hands-on.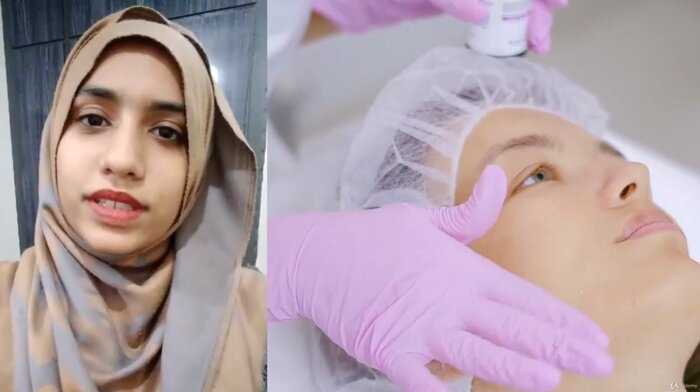 Platform: Udemy | Teacher: Jewaria Tanweir | Course length: 11 lectures totalling 47 minutes
A passionate self-learner and cosmetology student, Jewaria Tanweir has 5+ years of teaching under her belt, along with her own graduate studies. Joining Udemy with over 40 courses on offer, Tanweir aims to share her passions in various fields to a wider audience.
You'll learn to:
Make natural skincare oils step-by-step
Dilute facial oils for topical application
Use essential oils as natural remedies
Understand the various methods for making skin care oils
Pros:
Step-by-step guidance on extracting, making, and diluting face oils
Imparts various uses for different oils
Fair assessment of the drawbacks of making oils
Practical recipes for personal use
Cons:
Sometimes veers into homecare
Lack of additional resources
Who it's for: Unlike some of the more business-oriented skin care courses on this list, Tanweir's course is more suited to hobbyist learners. So, if you're new to skincare practices, or are eager to learn your own natural skin care recipes, this might be the course for you.
Overall: An insightful class that weighs up the pros and cons of various face oils, their uses, and their steaming processes. Because these are at-home recipes, they're generally quite affordable and accessible for even the most casual learner. It can also be a good starter course to more advanced essential oil learning.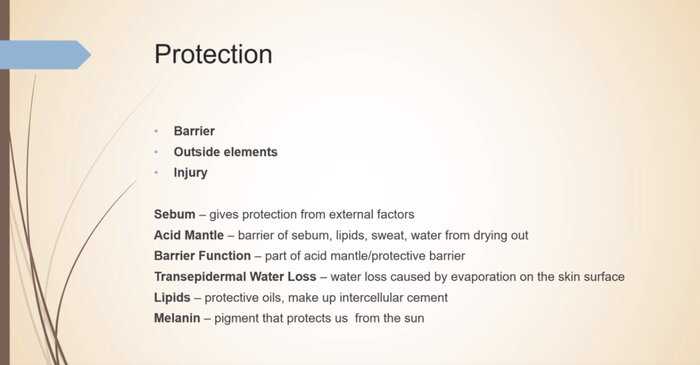 Platform: Udemy | Teacher: Dara Cardoza | Course length: 9 lectures totalling 32 minutes
Dara Cardoza is an entrepreneurial esthetician who is passionate about teaching others in the industry. With her own thriving business providing top-of-the-range services, she also assists with and manages the growth of new spa openings.
You'll learn to:
Acquire and employ professional beauty therapy skills
Understand and confidently discuss the skin's functions
Identify the responsibilities of the skin's layers
Keep skin looking youthful through massage techniques
Observe and implement effective cleansing practices
Pros:
Concise and easy to follow course
Strong introduction to skin care
Suitable for beginners
Attention to professional business conduct
Cons:
Less energetic than other instructors
Not as informative as other beginner classes
Who it's for: As Cardoza states, this course is best suited to beginner students who have an interest in learning about the skin's functions and how best to take care of it. By the end of the class, you'll have a clearer understanding of basic skin care techniques, and will feel confident in taking your learning further.
Overall: A shorter course than others on this list, Cardoza's course is more of an overview of skincare and how the skin layers are constructed. While suited to beginners, it's particularly helpful for aspiring estheticians who want a keener insight into the skin's composition.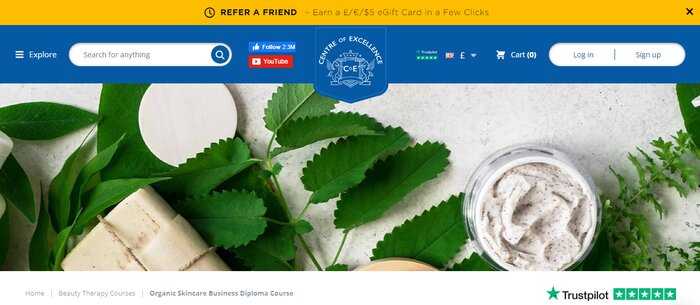 Platform: Centre of Excellence | Teacher: Various | Course length: Self-paced (approximately 50-250 hours)
Centre of Excellence hosts an array of accredited and certified diploma courses across 30+ disciplines. With study group access and monthly payment plans, it's no surprise that Centre of Excellence's skincare diploma course is as popular as it is.
You'll learn to:
Make your own organic skincare
Set up your own small skincare business
Understand the history and development of skincare
Become proficient in skin types and treatments
Legally establish your business and manage sales
Pros:
Due attention to the marketing side of your business
Exploration of popular and niche skincare markets
Great mix of theory and practical learning
Honest assessment of the pros and cons of organic skincare
Cons:
Mostly targeted to professionals and business owners
More of an investment than other courses
Who it's for: This course was made for students who wish to make, market, and sell their own organic skincare products. As they advertise, this course is perfect for novices and takes you through the long history of skincare from ancient times to the popular markets today.
Overall: A thorough course offering theoretical education as well as practical guidance on how to make organic skincare products. Further to this, it also offers advice on how to market your products, as well as how to legally establish and maintain your business.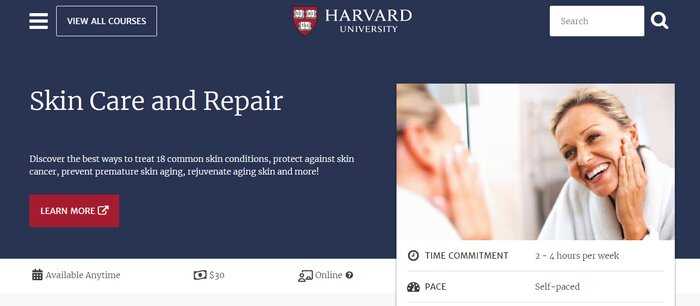 Platform: Harvard University | Teacher: Mallika Marshall & Megan H. Noe | Course length: Self-paced (2-4 hours per week)
Led by Emmy-award winning journalist and physician, Mallika Marshall, and epidemiologist Megan H. Noe, this Harvard University course is an introductory-level class specializing in proper skin care and repair.
You'll learn to:
Identify and treat the 18 most common skin conditions
Protect your skin against cancer
Reduce the effects of aging
Recognize and prevent the sources of skin damage
Understand the uses and efficacy of common ingredients
Pros:
Harvard-led and research-backed course
Suited to complete beginners
Strong focus on health and medicine
Suitable for and useful to all backgrounds
Cons:
Less targeted to salon professionals
More of an 'overview' course
Who it's for: This introductory-level course is suited to anyone interested in finding out more about the most common skin conditions and their treatments. Arguably best suited to personal use, this class covers scientifically-backed skin care, repair methods, and anti-aging ingredients.
Overall: An insightful course that encourages closer attention to identifiable skin problems. By the end of the class, you'll have a deeper understanding of what causes particular skin conditions, how to treat them, and what you can do to rejuvenate your skin as you age.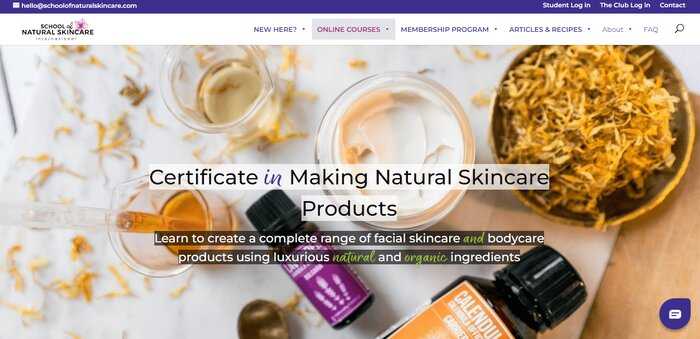 Platform: School of Natural Skincare | Teacher: Various | Course length: Self-paced with 18 months' access (approx 3-6 months)
The School of Natural Skincare is a welcome change of scene for those interested in natural skincare products and even launching a business selling these. So, whether you are a budding entrepreneur, or even if you're a self-carer looking to expand your practical skills, the School of Natural Skincare is a refreshing platform for all things natural.
You'll learn to:
Create skincare products using natural and organic ingredients
Formulate natural ingredients properly and for your skin's benefit
Cut through the noise and create real skincare products with no-nonsense ingredients
Gain control over what you're putting on your skin
Boil skincare down to the basics using minimal but effective ingredients
Pros:
Ideal for beginners, students, or even professionals
Features accessible ingredients and recipes
Learn from professional cosmetic scientists
Dedicated tutor Q&As
Cons:
Limited access (18 months)
Less attention to non-natural preservatives
Who it's for: This course is designed for anyone who wants to make natural skincare products for themselves and others. Because the ingredients and recipes are easily accessible and applicable, this isn't exclusive to top beauty professionals. That being said, it does also appeal to individuals who are interested in selling natural skincare.
Overall: An insightful and practical course with practical demonstrations showing you exactly how to make each product. Along with the recipe files, you'll also learn tips and tricks on how to adapt and personalize these products to make them your own.
What are the advantages of taking a skincare course?
Whether you're a professional or casual enthusiast, the benefits of taking an online skin care class are plenty! Such as:
Optimizing overall health from the inside out through attention to diet and self-care treatments
Gaining new practical skills in formulating products and putting together your own cost-effective skincare items
Taking steps toward a new career in establishing a beauty brand, as well as learning to market yourself and reach out to retailers
Build on existing skills and expand your practices as a beauty therapist
Help yourself and loved ones care for their skin and prevent/reduce the effects of aging and common skin problems
Buyers' guide: what to look out for in an online skincare course
Choosing the right skincare course for you can be difficult – especially as there are so many specialties out there. But, whatever you decide to go for, we recommend the following points before committing:
Teacher experience – if you're going to invest time and money into a skincare course, you want to make sure your instructor knows what they're talking about. So, whether you read the students reviews, or research the professor elsewhere, you want to ensure your teacher can present key information in a way that's clear and easy to understand
Develops skills – the best courses don't just teach you a limited amount of information. Rather, they encourage you to further your learning through more advanced learning or other branches of the subject
Practical results – as skincare can easily be put into practice (and, more so, because the results are often visible!) you want to make sure the teachings have a positive effect in the real world. Likewise, if you're using your new skills in a professional setting, you want your clients to notice the results, too
Syllabus and skill level – ideally, the right course will be most aligned with your learning goals, interests, and skill level. If you're a beginner, for example, an advanced micro needling course probably isn't the best place to start
Price – of course, you want to find a course that fits within your budget. But, it's also important to consider the value that comes with a particular course. For instance, if there's a course that's twice the price but is taught by an instructor with 10x the experience, this class might generate more value in the long run
How much do online skincare courses cost?
The courses on this list vary from between $25 to $165. It's also worth mentioning that costs depend largely on teacher experience, course length and benefits, and whether or not the course is certified.
At the time of writing, the most expensive skincare course is Centre of Excellence's 'Organic Skincare Business Diploma Course'. This is because it's fully certified and accredited, has lifetime access, and 50+ hours of self-paced learning. However, there are also regularly offers, as well as a monthly payment plan to help you spread out the costs.
The cheaper end of the spectrum is an average of $25, which is the case for many of the hour-long Udemy classes. Despite this, though, Udemy is an unrivaled platform when it comes to course clarity, and it helpfully offers class previews so you can try before you commit.
How long do online skincare classes take to learn?
The classes on this list vary from under an hour to 50+ hours. This is largely dependent on the skill level being taught, as well as the class speciality. But, either way, you should always account for practice time, which is where you'll really see the results.
So, whether you're a professional, or are looking to take steps to improve your personal beauty regimen, results often take time and come from regular practice and commitment. This is also true of your business endeavors, so if you're looking to build a brand, you should also be realistic about the time this will take.
How do we rank our results?
Simply speaking, we rank our results according to which course we believe to be the best. Inevitably, this is subjective, but the factors we consider are:
Teacher experience
Provides transferable skills
Has a strong and varied syllabus
Is well taught and explained
Student feedback
Production quality
Overall impressions
Wherever possible, I've taken these courses to fully understand its content. But, where this hasn't been possible, I've done extensive research on the course to get a feel for student feedback, production quality, and overall impressions.
Conclusion
With the amount of skincare courses out there today, it can be hard to even start looking for the best course for you. However, because there is such a variety of specialties, skill sets, and more, it does mean there's ultimately something for everyone.
Overall, my top pick for the best online skincare course is Udemy's 'Skincare Expert and Medi-Facial Certificate Course'. This is because it offers professional, expert-level advice without breaking the bank and includes 5+ hours of on-demand video learning.
Considering the $25 price tag, this is exceptional value for money when you break it down to an hourly rate. Not to mention, there are plenty of online courses that are barely an hour long for the exact same price.
Although it's more suited to advanced learners, the 'Skincare Expert' course covers considerable ground in skin ecology and holistic facials, meaning you can refresh or expand your knowledge regardless of the background you're coming from.
But, if this course isn't for you, there are plenty of other options – beginner-level or otherwise. My second choice is Udemy's 'Preserving Your Beauty and Personal Care Products'. This is largely because the information offered is applicable to a range of backgrounds – from beginner, to advanced, professional or novice.
Of course, the best skincare course is one that directly appeals to your own interests, skill level, and needs. So, I hope this article has given you a better idea of the courses on offer, and which one might be right for you!
Related articles: best online nail tech classes, best meditation classes, best yoga classes
Skincare course frequently asked questions
How much does an online skincare course cost?
The courses on this list vary from between $25 and $165! But it's worth factoring in production values, course length, and syllabus.
How long does it take to learn skincare online?
Because skincare is so widely-encompassing – from beauty, healthcare, science, and even mental wellbeing, there's really no set time for 'learning' skincare. But, a general rule of thumb is to take the course length in hours and multiply by 5 (this accounts for practice time).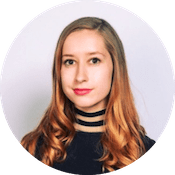 Rebecca graduated from King's College university with a first class honours in English Language, followed by a Masters' Degree in Eighteenth Century Studies.