Yoga is an ancient spiritual practice used to prepare the body for meditation. And today, people all over the world practice yoga for its physical and mental health benefits.
Accessing a yoga class has never been easier. With a huge array of online yoga classes for every skill level, interest and health goal. But how do you choose which one is right for you?
Which Yoga form and platform is the right one for you? Do you need a yoga certification to start practicing at home? This best online Yoga courses review article answers all these questions and more.
I've been practicing yoga for almost ten years, with a combination of in-person and online classes. I love the benefits of flexibility and accessibility that come with online practice, and I've been scouring the web to find the very best online yoga courses.
Read on to discover the best fit for you.
What is the best online yoga course?
These are my top recommendations:
Beginner Yoga Basics is my top choice. It makes yoga approachable and accessible for beginners, and also focuses on the history and philosophy of the practice. You'll finish this course with a well-rounded knowledge and an understanding of the most common poses and sequences. It's ideal for complete beginners.
Plus, YouAligned's subscription service offers access to hundreds more yoga, wellness and meditation videos. Their teachers all have yoga certifications and plenty of experience teaching classes in person and online.
The Air Track also ranked highly because of instructor Jessamyn's inspirational and refreshing approach and her belief that yoga is for absolutely everyone. The videos in this series are perfect for when you need a quick pick-me-up. And Jessamyn always has some sage advice to share in the process.
The other courses in this list were chosen for their interesting focuses, such as Strength and Support for Mental Wellness on Do Yoga With Me.
I also included some longer courses, such as Adriene's Centre – a 30 Day Journey, aimed at building long term practices. And if you want to learn from someone with global renown for their practice, try the Donna Fahri MasterClass.
Many of these courses are accessible as part of a subscription for various platforms which offer different classes, including wellness and meditation.
Best free online yoga course
These two courses are totally free and can be accessed on YouTube:
The courses below, along with many others in the article, can be accessed via the free trials offered by each platform:.
Best online yoga course reviews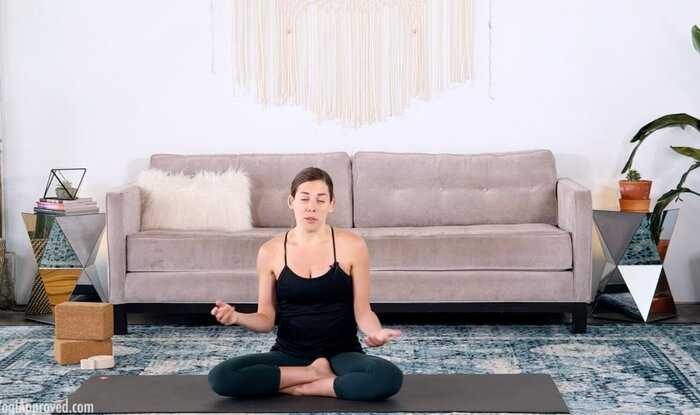 Platform: YouAligned | Teacher: Leah Sugerman | Length: 7 video classes, totalling 3 hours and 12 minutes
YouAligned is an online learning platform for all things yoga related, from articles, tutorials and product reviews to online classes covering yoga, fitness and wellness. They also have a tree planting initiative with every class.
In this beginner class Leah Sugerman covers yoga philosophy, key foundational poses, alignment and anatomy. The course culminates in a full-length class where you can put all your learning into practice.
You will learn
The history and philosophy of yoga
Foundational concepts of yoga practice, as well as key poses
Correct alignment
Poses such as low lunge, triangle and tree pose
How to practice sun salutations
How to put everything you've learned together into a full-length class
Pros
Leah does a great job incorporating the history and philosophy of yoga in an accessible way
A more gentle introduction to make sure you feel comfortable and ready to progress to a full class
Part of a YouAligned membership. So in addition to this class, for $16 a month you have access for hundreds of other classes
Cons
If you're an experienced yogi, you may find this class a little slow. However, it's always worth checking back over the basics
Only one full-length course in this series. So if you want to build a regular practice then you will have to find other videos – luckily, YouAligned has plenty!
Who it's for: Ideal for total beginners. It gives a holistic overview of the history, philosophy and core poses of yoga and builds confidence to get your practice off on the right foot.
Overall: Leah is an encouraging, reassuring teacher with plenty of wisdom to share. You'll complete this class feeling calm, confident, and ready to get on the mat!
Platform: The Underbelly | Teacher: Jessamyn Stanley | Length: 10 videos totalling 6 hours and 19 minutes
The Underbelly is a wellness platform that focuses on inclusivity, curiosity, inclusivity and authenticity. It offers tools and inspiration to achieve the four pillars of wellness – Physical, Mental, Emotional and Spiritual. The Underbelly has a holistic approach, helping you do wellness, your way.
The Air Track is a foundational series to get you up to speed with Jessamyn's way of yogaing, before progressing onto the Fire and Earth tracks. There are plenty of other mini-series and stand alone videos on the site (accessed by subscription).
You will learn
Basic yoga postures and foundational sequences
How to work with your breath and understand its place in the practice of yoga
How to master lunges and hip movement
Ways to consolidate what you've learned into faster-moving flows
A breakdown of Sun Salutation, a core sequence that appears in many yoga practices
How to find gratitude, strength and power in Warrior poses
The basics of meditation, and how to pair this with your yoga practice
Pros
Incredibly charismatic teacher. Jessaym's inclusive style is unique, and you'll feel like she's really got your back in this yoga journey!
Huge range of videos on The Underbelly, from the 'Seeds' series teaching you basic poses, to 'Remedies' videos. Jessaym has every eventuality covered
The Air Track series is a fantastic introduction to Jessamyn's work and will help you see yoga in a new light
Cons
Jessamyn's style may not be for everyone. She puts you at ease but sometimes swears, which some could find inappropriate
The video titles – such as 'let yourself feel' don't reveal much about what you'll be learning. So you just have to jump in and touch the process
Who it's for: Everyone. Even if you don't think that people who practice yoga and wellness live, think or look like you. Whilst it covers foundational poses and sequences, the Air Track is great for anyone, of any experience, who wants to see yoga and wellness in a new light.
Overall: A fresh, fun and intuitive approach to yoga. The Air Track is for everyone, and will help you connect to and deepen your own yoga and wellness practice.
Platform: The Daily Burn | Teachers: Domenic Savino, Brittany Anderson, Mary Horne, Kelly Santucci, Yanik Faylayev, Rebecca Sandlin, Amanda Keroius | Length: 15 video lessons between 15 and 45 minutes, designed to be completed over 5 weeks
The Daily Burn is an incredible wellness site with an enormous range of workouts and fitness programs. This brilliant course is designed to be completed over five weeks, and comes with a workout schedule to keep you organized and on track. Their impressive range of teachers are all extremely experienced, and they guide you through a series of gentle workouts aims at increasing your range of motion and balance.
You will learn
How to build mobility and flexibility from the ground up
Ways to support your back when you practice
Shoulder openers to undo days spent at a desk
Yoga moves for joint relief
Hip openers and strengtheners
Pros
The format of helps you keep on track and accountable, with workouts and rest days scheduled for five weeks
Super transparent with the background and qualifications of the teachers, so you can be sure you're in a safe pair of hands. All have yoga certifications along with hundreds of hours of teaching experience
Having multiple teachers over the course of the five week course keeps things fresh and interesting
Accessed via subscription, so you will be able to take loads of other great courses focused on health and wellness
Cons
The individual lesson descriptions aren't super informative, and it's not that clear what exactly you'll be practicing in each class
Five weeks is a pretty big commitment – whilst you're sure to see some real improvements in your flexibility, if you're totally new to yoga then you might want to start off with some taster videos committing
Who it's for: Perfect for those who want to focus on building mobility and flexibility, and are ready to commit to five weeks of training.
Overall: This long-term course will keep you accountable on your path to building strength, mobility and flexibility, with expert teachers and a pre-made workout schedule.
Platform: MasterClass | Teachers: Donna Fahri | Length: 10 video lessons totalling 1 hour and 58 mins
Donna Farhi is a Yoga teacher with over four decades of practice behind her. She's written five books on practising and teaching yoga, a large number of articles for Yoga International and The Yoga Journal, and been featured in several publications as an exceptional teacher – including Elle.
She's taught all over the world and advocates a freer type of practice that focuses on the 'force that animates the body' rather than the body itself. A focus that is much more in line with the traditional philosophy behind Yoga.
You will learn how to:
Commit yourself to a program of relaxation
Overcome any limiting conditions (stiff joints, etc)
Warm up
Set up for basic poses
Listen to your body so you can evolve your practice to match your needs
Perform the Sun Salutation along with 13 postures – with different ways in and props to allow for you and your individual body
Apply what you learn ON the mat, OFF the mat
Pros
Lessons from one of the most sought after yoga teachers in the world
Comprehensive course on Yoga fundamentals grounded in anatomical principles
Well structured and builds understanding and practice incrementally
Focus on inner awareness to evolve & personalize your own safe practice
Improves flexibility and releases tension
Boosts your mood and concentration
It's effective – for me anyway
Cons
Quite a short class
The only Yoga class on the platform. But there are related classes on meditation and the science of sleep and all MasterClasses are taught by global icons in their fields.
Best for: Beginners and anyone who feels they 'can't do Yoga' or has tried Yoga and had a bad experience with it. I would say it's less applicable to anyone above intermediate level, although if that's you, you could still get a lot of value with an all access MasterClass pass
Overall: An incredibly thoughtful and comprehensive class. Lots of practical lessons that are carefully curated to build understanding and awareness and guide you on your way.

Platform: Yoga Download | Teachers: Jackie Casal Mahrou, Pradeep Teotia, Keith Allen, Kylie Larson, Celest Pereira, Ellen Kaye, Shy Sayar, Les Leventhal, Mark Morford, Claire Petretti Marti, and Ben Davis | Length: 14 video classes, all under 30 minutes in length
If you want to reap all the benefits of a consistent yoga practice, but are short of time, this course is a great place to start. Without the need for any major time commitments, Yoga Download's expert teachers have supplied a range of practices that vary in style and length, so you can have a stimulating, varied practice. You'll also get daily emails with your yoga classes and inspiration, and be part of a community of online yogis.
You will learn
How to incorporate yoga into your morning routine to start the day off right
Ways to slow down and recharge, releasing tension in your body
The benefits of sun salutation and other common yoga sequences
How to connect with your breath, and the benefits this has
Methods of honoring the principles of yoga to live a balanced life
Pros
An amazing range of styles, teachers, lengths and intensity of practices, so this course is sure to keep you stimulated and engaged
Short videos mean that it's easy to find time for them, increasing the odds of you building a sustainable yoga practice
A yoga download membership gives you access to a whole range of other videos on yoga, meditation and breathwork
Cons
Some classes are just audio files – you can definitely still have a great practice, but it really helps to see the instructor and feel connected to them, even if it's just for a meditation lesson
Whilst your Yoga Download Subscription entitles you to 50% off all courses, it means that you will still have to pay to access these videos, even if you're a member
Who it's for: Busy people! If you don't know how to fit yoga into your life, and want to find balance and build your practice, then this course is the kick-start you need!
Overall: A great series of varied and interesting videos, this course will get you moving again in just two weeks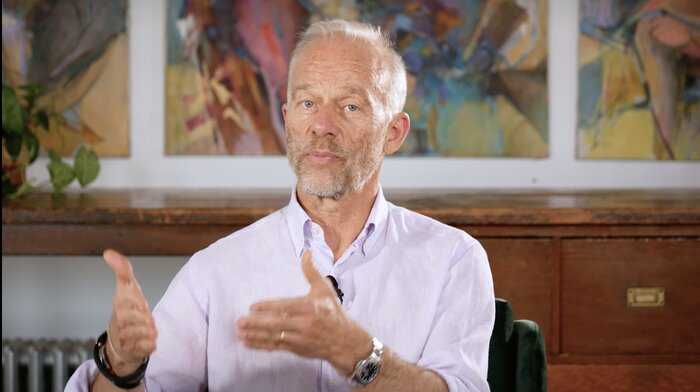 Platform: Yoga International | Teacher: Rod Stryker | Length: Four video lessons, totalling 1 hour and 56 minutes
Kundalini is a branch of yoga that is said to unlock our highest potential. But what is it? How do you go about practicing it?
Experienced Yoga and Wellness instructor Rob Stryker breaks down everything you need to know about the practice, along with a yoga and meditation class to put it into practice. This course is focused on sharing the reasons behind certain practices, and it's an incredibly educational watch. This would be a great choice if you already have a yoga certification, or are an experienced yogi.
You will learn
The history and philosophy of Kundalini Yoga
How to integrate breathwork, mantra reception, bandha practice, dynamic movement and abdominal awareness to your practice
How to meditate using kapalabhati breathing, alternate nostril breathing, mantra repetition, and breath and pranic awareness
Ways to prepare for and get the most out of your kundalini practice
Pros
Gives you a really good grounding in the 'whys' of Kundalini, so you're not only learning extremely beneficial techniques, but also why they're so good for you
Rob is clearly an expert, and his knowledge and wisdom shine through in theses videos
Mediation is a vital part of Kundalini yoga (and all other yoga!) and it's great that Rob pays so much attention to it
Yoga International is a great platform with many other video courses on yoga and meditation available. When building your profile, you can share your goals and experience level so they can tailor your experience and help you stay on track
Cons
The first video consists of Rob talking to the camera for half an hour about the key principles. So if you were hoping to get straight onto the mat then you may be a little disappointed
Kundalini is just one branch of yoga – if you're interested in the more commonly-taught Hatha yoga, this might not be the course for you
Who it's for: Any yoga-lovers looking to deepen their understanding of one pathway of this ancient practice, incorporating history, philosophy and mediation.
Overall: This is a fascinating course which can be completed in one day, giving you a better understanding of Kundalini yoga and how to incorporate it into your life and practice.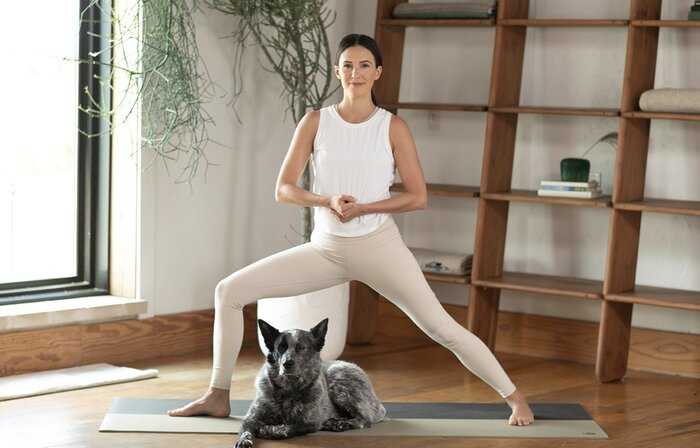 Platform: Yoga with Adriene YouTube | Teacher: Adriene Mishler | Length: Over thirty videos, varying from ten to 25 minutes
Adriene Mishler is a yoga sensation, known for her fun, inclusive approach to yoga on Youtube. Often accompanied by Benji the dog. This series is completely free and can be accessed on YouTube, and aims to help you get back to your center – whatever that might mean to you. Specifically designed with the de-centring events of the last few years in mind, these videos are short, sweet and encouraging.
You will learn
How to use yoga to develop whole body mental health
Ways to strengthen your body with a focus on the core
How to 'absorb your own selfcare' by incorporating yoga into your daily routine
Employ techniques such as meditation, breathwork, self-massage and affirmations
Pros
Adriene has over 11 million YouTube subscriber
Fun, patient and inspiring teacher who is an expert in the video yoga class form
Each day of the challenge is designed to build up on the last 'like pages in a book', so that by the end of the 30 days you will have built up cumulative effects from many classes
If you sign up (for free!) on Adriene's website, you can subscribe to daily emails from her which aim to inspire and encourage you
Cons
30 days is a long time to commit to daily practice! Luckily the videos are short enough to fit into your daily schedule, and if you miss a day then it's not a problem – you simply pick it back up again whenever you can
Watching on YouTube does mean that you will see ads – although never in the middle of a video
Who it's for: Yogis of any experience, who wish to use yoga as a self-care practice and reconnect to their center.
Overall: Yoga superstar Adriene and her dog Benji are fantastic instructors to guide you through the 30 day yoga journey, which will leave you calmer, stronger and more centered.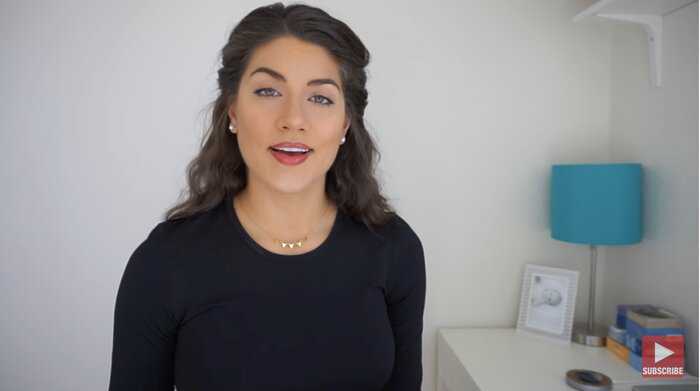 Platform: SarahBeth Yoga YouTube | Teacher: SarahBethYoga| Length: 30 videos, ranging between 10 and 30 minutes
Like Adriene Mishler, certified yoga teacher Sarah Beth made her name as a YouTube yogi, and this month of yoga videos also comes with a calendar, daily reminder emails and daily intention videos to help you focus on the reason you show up to the yoga mat. A blend of preexisting videos and specially created ones, this month of yoga is designed to help you build a mindful yoga routine.
You will learn
How to build strength and discipline by committing to 30 days of yoga
How to employ yoga in a variety of citations, eg. when you're bloated, stressed out or fatigued
The best way to use daily intentions to connect to your practice and stay motivated
Pros
Daily intention videos are such a great way to connect to your practice
About far more than just moving your body – it's about engaging your mind
Doing something every day for a month is a great way to build lasting habits, and if you commit to this programme you will find it easier to incorporate yoga into your daily routine
Completely free!
Cons
Being on YouTube means that there are often ads at the beginning of the videos.
Although Sarah Beth has taken pains to organize the course in a cohesive way, many of these videos were already on Sarah Beth's channel, so not all the content is completely new.
Who it's for: Perfect for someone who wants to build a long-lasting yoga habit, conditioning their body and mind, and who appreciates incorporating mindful intentions into their practice.
Overall: This habit-forming challenge is a great, free way to build yoga into your daily routine and get stronger and more grounded.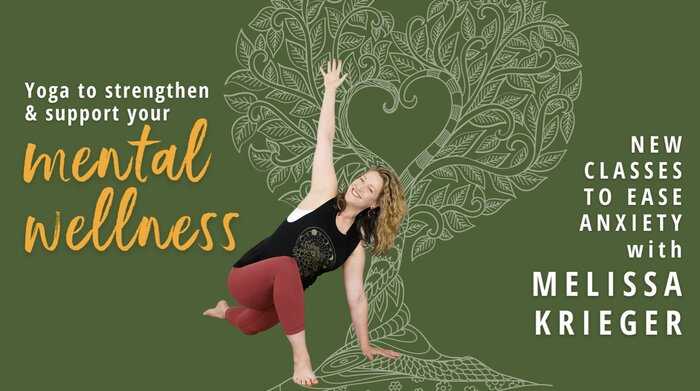 Platform: Do Yoga With Me | Teacher: Melissa Kreiger | Length: 3 video lessons, totaling 1 hour and 53 minutes
Melissa Krieger is an experienced yoga teacher with over 10,000 hours of teaching under her belt – but don't worry, you don't need her yoga certifications or level of experience to benefit from this course! This series has been specially formulated to help you deal with anxiety and build mental resilience. Using a variety of styles and techniques, these videos will help you connect with your breath, as well as bringing strength and playfulness into your practice.
You will learn
How you move with your breath to help ease anxiety
Ways to build strength, using additional weights to bring an extra dimension to your yoga practice
How to reconnect with playfulness in your practice to feel comfortable and at ease
Pros
Specially formulated to help strengthen and support your mental wellness
Clearly states on the landing page what equipment you'll need, which means you can get straight into your practice fully prepared
The range of different types of practice in this series means that you won't get bored, and you'll be able to try different techniques to find what works for you
Cons
Only three videos in this series, and it would be great to see more on a similar theme
No free trial for Do Yoga With Me, so you have to sign up as a member for $13.99 a month before accessing this course
Who it's for: Perfect for anyone looking for ways to soothe and manage their anxiety with yoga and learn a range of new yoga styles
Overall: Melissa is a fantastic instructor who shares her experience coping with anxiety through her yoga practice, and is sure to inspire you to do the same.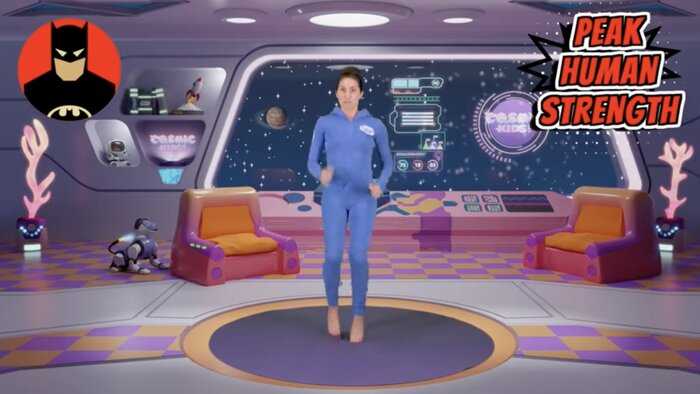 Platform: Cosmic Kids| Teacher: Jamie Amor | Length: [length in time]
Cosmic Kids is an amazing platform offering yoga, mindfulness and meditation tutorials aimed at kids. Part of their 'Superhero Kids Yoga in Space' series, this video is designed to tap into kids' interests and inspire them to learn from their favorite superheroes.
You will learn
How to implement Batman's special skills of Mastering Fear and Peak Human Strength through your yoga practice, building confidence and having fun
A blend of mindful activities, aerobic exercise and yoga poses
Pros
Super engaging series which is sure to connect with kids and get them excited about practicing yoga
Jamie is an amazing presenter, keeping energy and interest throughout
If your kids like this style of yoga video, then are are plenty more on the Cosmic Kids website, app and YouTube channel that you can access for free!
Cons
With bright colors and high energy, this isn't the most calming of yoga videos – but there are plenty of other videos on the site focused on relaxation and mindfulness available
Who it's for: Anyone who wants to introduce their kids to yoga in a fun and playful way.
Overall: Cosmic Kids is the perfect way to get your kids excited about practicing yoga, with fun characters and engaging instructors.
Platform: Glo| Teacher: Kia Miller | Length: 40 videos, all around 30 mins in length
Kia Miller is an experienced and inspiring teacher with years of Kundalini experience, and her 40-day Kundalini yoga challenge is a serious commitment, sure to yield serious results. With five videos per week, organized under the headings 'Transcend Imaginary Weakness', 'Build Vitality and Mental Clarity' and 'Stabilize Creative Energy', this is a rigorous course that demands a high level of dedication.
You will learn
How to use the four Kundalini kriyas (a series of postures and breathwork) to help you awaken your most radiant self.
Ways implement short, succinct practices into busy routines
How to reconnect to your source of power with movement and breathwork
Pros
A fantastically in-depth course promising major results
Video production is very high, as is the quality of Glo's website – it's a pleasure to use
A really well thought out and meticulously created series – it's clear that a lot of effort has gone into curating this program for maximum effect
Cons
Forty days is a long time! Whilst this big commitment is sure to pay off, it might not be for everyone. Luckily Glo has plenty of other one-off yoga courses to choose from
Kundalini isn't everyone's favorite yoga style – it's pretty intense, so if you're looking for something a little more relaxed then try a Hatha yoga flow
Who it's for: Anyone wishing to make a big change in their life and reconnect to yoga, and having a bit of a background in Kundalini would be a plus.
Overall: An intensive, immersive Kundalini experience, this carefully curated course will inspire you to reconnect to your power.
What are the advantages of taking an online yoga course?
Yoga is a lifelong skill – no matter how long you've practiced, there's always ways to go deeper into your practice and develop your techniques. If you commit to a yoga practice, you can be sure that you will be able to continue practicing and learning for many years to come
Yoga has incredible mental health benefits – yoga is linked to the practice of mediation, and practicing both has amazing effects on mental health, reducing stress and increasing mental clarity
Great physical health benefits – As well as building strong muscles and joints, yoga can have other surprising health benefits such as improved digestion
Yoga is an ancient tradition – by practicing yoga, you are connected to an ancient tradition with fascinating roots and a range of different disciplines and philosophies
Online yoga courses are often far cheaper and in-person courses and retreats – online options are cheaper and more convenient, as you can do at your own pace, and in the comfort of your own home
Buyer's guide: what to look out for
How much yoga experience do you have? Many of these courses are designed for beginners, but are also suitable for experienced yogis who want to recap on key skills. However, some are for more advanced yogis, so consider your skill level before committing to a course.
How much time are you willing to invest? Several of these courses can be completed as one-off videos. Others want you to invest as much as eight weeks in a particular program. Make sure you're aware of the time commitments involved so you can get the most value for money.
What style of yoga do you want to practice? The most common style of yoga is Hatha yoga, and that's what most of these courses focus on. However, if you're interested in alternative pathways there are plenty of specialist courses out there.
What's your budget? There are several options that are completely free, and others that are accessible with a free trial. If you are willing to pay a bit more, then there are many benefits to subscribing to yoga courses, such as exclusive content and personalized workout schedules.
How much does it cost?
The courses mentioned in this list range from completely free to subscription services around $19.99 per month, or $40 for a two-week series.
This is amazing value considering that in-person yoga courses can be anything upwards of $10 for a single class.
Many of the options available on this list are part of subscription services, including Glo, Yoga International and The Daily Burn, which means that a single monthly payment will gain you access to hundreds of quality classes and courses in yoga, wellness and meditation.
How long does it take to learn yoga?
You can never 'master' yoga – and that's what is so brilliant about it! Whether you're a total beginner or an experienced yogi, there is always more to learn, and more ways to deepen your practice.
That being said, the courses on this list range from 15 minutes, to 40 day programs where you practice for half an hour a day. What's great about online learning is that you can always revisit old videos, or pause mid-practice, so you can learn at your own pace.
Conclusion
This article has highlighted some of the very best yoga courses out there, whether you're practicing with kids or building strength and stamina.
My top pick is Beginner Yoga Basics for its thoughtful and accessible approach not only to the foundational poses of yoga, but its history and philosophy too.
The Air Track came a close second for instructor Jessamyn's open and refreshing approach to yoga and wellness.
Other courses mentioned in this list have addressed specific concerns such as mobility and mental health, as well as specialist classes aimed at children.
There are so many fantastic options out there, no matter your experience, budget or interests!
Related article: Best online hypnosis class, best meditation classes, best acupressure courses, Best skincare classes
Online yoga courses-frequently asked questions
How much does an online yoga course cost?
Courses in this review range from completely free to $40 for a two-week series
How long do online yoga courses take?
These courses range from fifteen minutes, to programs designed to be taken over eight weeks.

Hannah is currently studying a Masters in Modern Literature and Culture at King's College London.  In her spare time she enjoys hiking, writing and cooking.