English is a globally spoken language. If you're a non native English speaker looking to accredit your English speaking abilities, this article is for you.
To achieve your aim, you'll need a language certificate. One of the most credible ones is the TOEFL – Test Of English as a Foreign Language.
Getting ready for standardized tests like the TOEFL might seem difficult. Luckily, there are many online courses that can help. That's why I've spent more than two weeks researching and trailing the best TOEFL courses out there. The goal of these courses is not just to help you get a high score but also to improve your language skills.
I checked out classes that you can buy individually or as part of a bigger package. I searched for the best teachers and students with the highest grades. These courses cover different subjects from improving your vocabulary to becoming an expert in the writing part of the test. You have a variety of options to choose from to find the perfect course for you.
I've also taken into account the price, duration, and depth of the curriculum taught to select only the best of the best TOEFL online courses.
Without any further delay, let's get into it.
Top 10 best online TOEFL courses
My top choice is the TOEFL preparation specialization on Coursera. It has three courses that will help you master all parts of the exam – from writing to speaking. It provides you with useful strategies that'll make the exam taking process nice and smooth. It's taught by excellent tutors from the University of California Irvine. They will ensure that you become a total pro by the TOEFL standards and definitely ace your exam.
My second pick is the TOEFL iBT (26+) Complete Preparation Course on Udemy. In this class, Keino Campbell, a TOEFL specialist, will help you prepare to get top grades on the exam. This is a great opportunity to up your English game to a native speaker level.
If you're looking for guidance of a specific part of the exam, you should check out the Speaking Strategies course or the Academic Writing one. For vocabulary and idioms, there are courses like 400+ TOEFL & IELTS Words and the English Expression course.
Best free TOEFL courses
Below you can find the best free TOEFL course:
This course is not actually free, but it is part of the CourseraPlus program. This subscription allows you to have a week long free trial period. During it, you can test out this course or any other specialization that you may like. Specializations generally take 1-3 months to complete.
Best online TOEFL course review

Platform: Coursera | Teacher: Helen Nam, Shiva Sutherland | Length: 23 hours
This comprehensive program, taught by Shiva Sutherland and Helen Nam, is aimed to help students succeed on the TOEFL exam. Shiva and Helen both have a lot of experience teaching English and test prep. This specialization is a great choice for anyone wishing to improve their TOEFL score. It combines excellent production levels from University of California Irvine and the instructors' mastery and experience. Shiva and Helen's friendly but effective approach will definitely exceed your expectations.
What you'll learn:
Strategies for effective reading comprehension
Techniques to improve listening skills
Methods for enhancing speaking proficiency
Tips for writing coherent and well-structured essays
How to get familiar with common TOEFL question types
Understanding of the examinators' expectations
Pros:
Includes vocabulary-building exercises and resources
Provides realistic practice tests and simulations to assess your progress
Access to the fellow learners' community for peer support
Expert guidance and instructions
Excellent levels of production from University of California Irvine
Part of the CourseraPlus subscription
Cons:
Limited personal feedback on practice exercises
Who it is for: This course will be great for anyone who is looking to get in-depth guidance from certified instructors to really ace the TOEFL exam.
Overall: This class offers equally thorough instructions for all parts of the TOEFL exam. This should be the perfect pick for you if you're looking to improve your English skills and prepare for the TOEFL in a comprehensive and structured way. With Coursera's high quality production of courses and the tutors' extensive experience, this is an excellent choice for TOEFL preparation.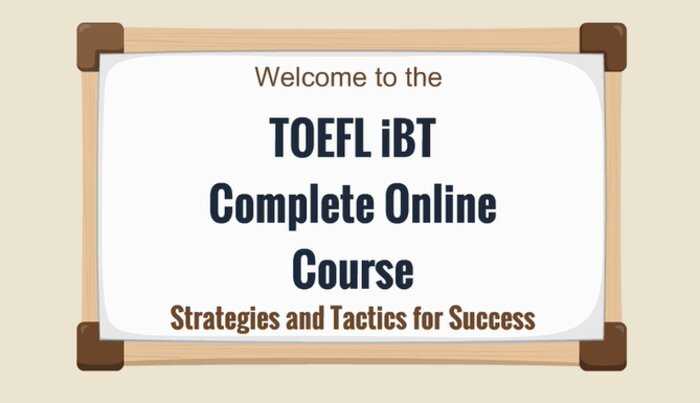 Palatform: Udemy | Teacher: Keino Campbell | Length: 58 hours and 56 minutes
This program is a complete package created to assist you in reaching your target band score on the TOEFL test. Keino Campbell, an immensely qualified instructor with over a decade of experience in teaching English and test preparation, has supported numerous students in achieving success on the TOEFL. With his expertise and demonstrated success, this course is an excellent option for individuals aiming to enhance their TOEFL scores and achieve exceptional grades.
You'll learn how to:
Utilize effective strategies for each section of the TOEFL iBT test
Improve your reading comprehension skills and answer questions accurately
Enhance your listening abilities to understand lectures, conversations, and academic discussions
Develop strong speaking skills and strategies to express yourself fluently and coherently
Master the art of writing well-structured and cohesive essays that meet the requirements of the test
Build an extensive academic vocabulary and understand how to use it appropriately in various contexts
Ace exercises and simulated tests that mirror the actual TOEFL iBT test format
Pros:
Covers all sections of the TOEFL test and has an in-depth approach to all of them
Led by a knowledgeable instructor who has extensive experience with TOEFL iBT preparation
Offers specific strategies and techniques tailored to help you achieve a score of 26 or higher
Provides ample practice materials, including exercises and simulated tests, allowing you to reinforce your skills
Gives you tools to track your progress, enabling you to identify areas of strength and areas that need further improvement
Cons:
This class is quite time consuming because of the extensive material so might not be suitable for everyone
Who it is for: This course will be perfect for anyone who has a lot of time and effort to dedicate to their TOEFL preparation.
Overall: I think you should choose this course if you're starting your TOEFL prep in advance and aiming for the highest marks possible. Even though this is a very extensive and time consuming course, it offers highly skilled guidance and great results at the end. If you decide to pick this class, be ready to give in a lot of your time and it will definitely return to you as a high score on the test.
Platform: Udemy | Teacher: Keehwan Kim | Length: 26 hours and 50 minutes
This 6-unit course is taught by Keehwan Kim. Keehwan is a language teaching specialist, who has 10+ years of experience teaching English to foreign speakers. His clear and friendly manner of teaching makes him the perfect candidate for the position of a TOEFL tutor. With this class, Keehwan is aiming to help you achieve your desired results in an exciting and captivating manner.
What you'll learn:
Essential strategies and techniques for each section of the TOEFL test
How to effectively manage your time during the exam to maximize your performance
Techniques to improve your reading comprehension skills and effectively answer various types of reading questions
Strategies for improving your listening skills and accurately capturing important information
Tips and methods to enhance your speaking abilities, including pronunciation and fluency
Writing techniques to help you structure your essays and develop coherent arguments
Pros:
Keehwan's expertise and friendly teaching style make this learning experience enjoyable and interesting
Offers a 100+ downloadable resources that will help you solidify the information
Incudes 4 heavy-packed units on TOEFL vocabulary
Plenty of practice tests that mimic the real examinations closely
Full lifetime access to the material and a certificate of completion upon the end of the course
A stable 4.5/5 stars rating from hundreds of past students
Cons:
Requires a pre-intermediate level of English
Who it is for: Just the right class for anyone who is taking the TOEFL exam soon and wants to get that extra preparation.
Overall: I think you should look into this course if you're searching for comprehensive and easy to understand lessons of the TOEFL prep. Keehwan's years of teaching experience ensure that after this class the actual examination will be a smooth sailing for you. All in all, this is a great opportunity to develop your language skills and prepare for the TOEFL test.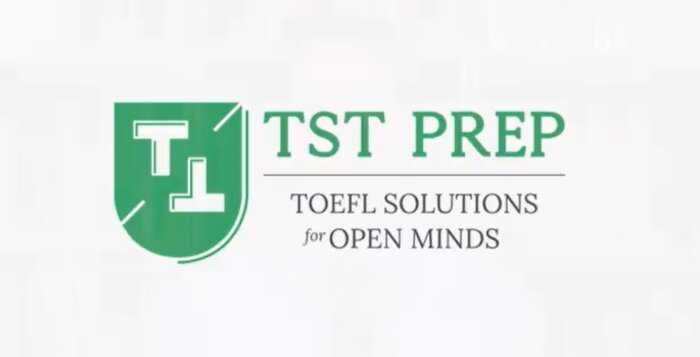 Platform: Udemy | Teacher: Josh MacPherson | Length: 8 hours and 48 minutes
Josh MacPherson is a certified TOEFL instructor, with a Bachelor's degree in secondary education and a Master's in ESL Curriculum and Instruction. Josh's classes have left hundreds of thousands students happy with the results, all due to his thorough approach and effective methods. In this express masterclass in just two days he will teach you all the tips and tricks to pass yout TOEFL exam.
What you'll learn:
Understanding the TOEFL exam structure
How to create your own personalized exam prep schedule
Time management for the reading section of the test
Tips on improving your listening focus
The different formats of the writing task and how to ace all of them
Effective strategies on every section of the speaking task
Tricks on increasing your speed of writing and reading analysis
Pros:
An extremely time-efficient course
One of the highest-rating TOEFL courses – 4.5/5 star rating from thousands of past students
Effective teaching methods provided by a credible tutor
Gives practice tests that'll help you understand the real exam
Full lifetime access to materials provided in the course after completing it
A chance to learn practical strategies and techniques that'll help you prepare for any standardized test
Cons:
Considering the short length of this course, some might find it not in-depth enough for their liking
Who it is for: Perfect for anyone who's looking for a quick and effective preparation course.
Overall: I'd recommend you pick this course if you don't have a lot of time left to prepare for you TOEFL exam but still would like that extra bit of support. This class will give you a chance to go over the essential instructions and advices in a quick manner. Josh is a great teacher who truly understands the complexity of the TOEFL examination and he breaks it down in a comprehensive and easy way.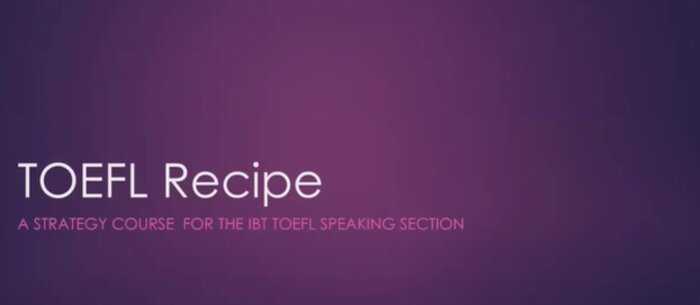 Platform: Udemy | Teacher: Nathan Mills | Length: 3 hours and 38 minutes
Nathan Mills holds a Master's degree in Applied Linguistics and has been practicing language education for 25+ years. His career included teaching in universities across the US, as well as universities in Thailand and language centers in Vietnam and Malaysia. Nathan used to be a TOEFL speaking rater with 10+ years of experience, which makes him the perfect candidate for the role of your tutor.
You'll learn how to:
Organize your speaking responses effectively to deliver coherent and structured answers
Improve your speaking fluency to speak more smoothly and confidently
Discover techniques to manage your speaking time effectively so you can finish each task on time
Develop skills to express your ideas and opinions clearly during the integrated speaking tasks
Enhance your pronunciation and intonation to improve how you speak English
Expand your vocabulary and use the right words for different speaking tasks
Pros:
A chance to learn from an ex-instructor, who knows the TOEFL standards from the inside
Get an opportunity to not only ace your speaking part of the TOEFL but also improve your English skills in general
The narrow focus allows you to really gain an in-depth understanding of the speaking part of the exam
Will boost your confidence in your speaking skills outside of the examination as well
Consistent rating of 4.8/5 stars by past students
Cons:
Only focuses on the speaking part of the TOEFL exam
Who it is for: Perfect for anyone who'd like to improve their speaking skills in time for the exam.
Overall: I'd suggest you look at this course if you know your speaking might be your weakest spot. This bite-sized course will allow you to focus directly on the problematic area and by the end of it you'll feel confident and secure in your ability. Nathan's experience and guidance are an amazing addition to the courses materials and are sure to leave you satisfied with the result.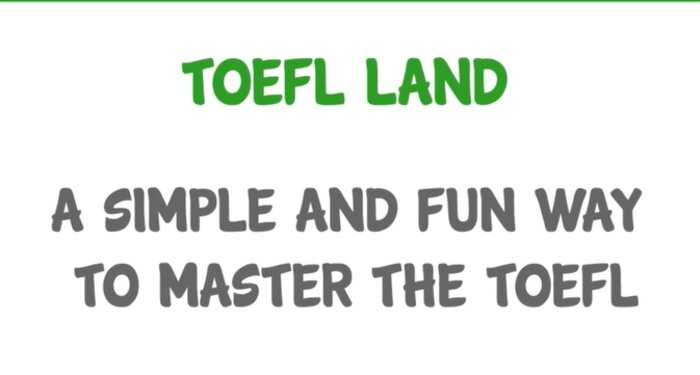 Platform: Udemy | Teacher: Kirstyn Lazur | Length: 3 hours and 2 minutes
This class is taught by Kirstyn Lazur. Kirstyn has spent her entire life fascinated with the power of English and went on to get her Master's degree in English Language and Literature. Her extensive experience working with international students led her to becoming a certified TOEFL instructor. She has been a TOEFL instructor for 5+ years now and in this course she shares her experience in how to ace the reading part of the exam.
What you'll learn:
Helpful techniques to understand TOEFL reading passages better
How to improve your skills in analyzing different types of texts
To manage your time wisely during the reading section
Strategies for answering various reading questions, such as vocabulary and inference
To understand academic English quicker and pick out the necessary information
How to skim texts to save time on the exam
Pros:
Uses clear language and explanations that are easy to follow
Learn practical tips and techniques to improve your reading skills for the TOEFL exam
Valuable advice on managing your time effectively and becoming a quicker reader
Will help you navigate written English in a smooth fluent way
Consistent 4.6/5 star rating from 100+ past students
Plethora of downloadable resources available for full lifetime access
Cons:
Solely focuses on the reading part of the TOEFL exam
Who it is for: Anyone interested in improving their reading and skimming skills
Overall: I think this will be a perfect course for you if your weak spot is the reding part. It's certain to help you identify all the right information and be able to focus your attention on the important parts. Kirstyn's teaching will also definitely help you improve your reading speed which will be useful at the examination.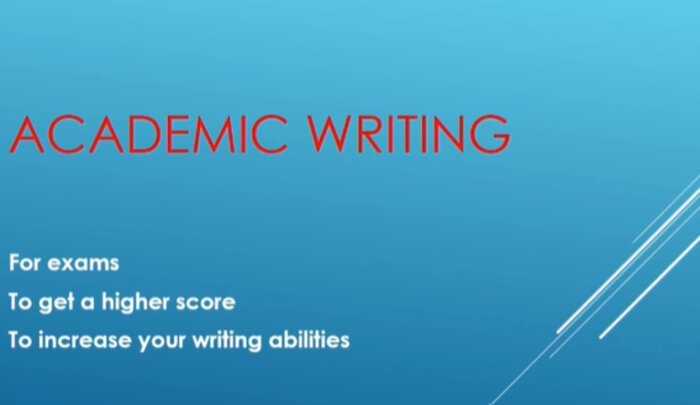 Platform: Udemy | Teacher: Eser English Academy | Length: 3 hours and 4 minutes
This class is provided by the Eser English Academy. The Academy specializes in producing courses for TOEFL preparation, ensuring all their students achieve the desired grades on the exam. Their courses are proven to deliver high quality education that will certainly help you feel more confident in your writing and come up with creative and effective topics for the essays at the examination.
You'll learn how to:
Distinguish between different types of essays and structures
Use phrasal verbs and idioms to decorate your essays to perfection
Sound fluent like a native speaker in your written English
Master generating ideas for your essays
Understand if your essays is fitting into the guidelines of TOEFL
Perfect your use of expressions
Pros:
High-quality teaching from experienced instructors
Useful skills that can be applied in your professional work or education
A chance to become fluent in written English and master native-level expressions
14 downloadable resources to help you with practicing
Includes in itself vocabulary and idiom exercises as well as just writing strategies
Quick and not time-consuming
Cons:
Only focuses on the writing part of the exam, doesn't target other sections
Who it is for: Will be a great choice for anyone who'd like to improve their writing skills.
Overall: If you feel like your essay writing can use some improvement, then this course will be perfect for you. I'd recommend you choose it if you're looking for something quick and efficient that will boost your confidence in writing academic essays. As well as that, this class will help you become more fluent and eloquent in your English.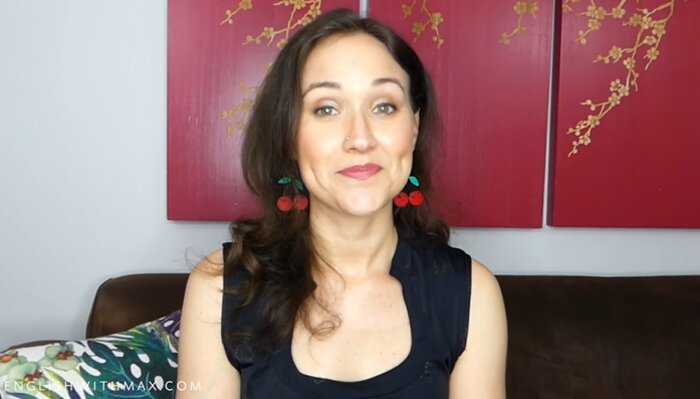 Platform: Udemy | Teacher: Max English | Length: 9 hours and 3 minutes
Max from 'English with Max' is an experienced English teacher who specializes in adult tutoring and exam preparations. Her teaching style is careful and attentive and her lessons are targeted towards solidifying the material with a fun anf exciting approach. In this class she'll teach you 400+ new words that will definitely come in handy at the TOEFL exam.
What you'll learn:
Vocabulary on 18 different topics – from law to animals to astronomy
Defintions of each word to ensure correct use
What are word families and why it's important to know them
Example sentences for each new word
Words that native speakers know and use but that English learners don't get to hear often
Colloquials that will help you express yourself better
Pros:
Apart from extensive materials, contains audiofiles to help with practice and pronunciation
Improve your fluency and expand your knowledge of the English language
Provides pdf-sheets for efficient note taking
Consistent 4.7/5 star rating from past students
Upbeat and engaging teaching methods that'll make the learning process fun
Cons:
Targeted at intermediate English speakers
Only contains vocabulary, doesn't necessarily touch on guidelines for the TOEFL exam
Who it is for: Intermediate English speakers who want to expand their vocabulary ad enrich their language
Overall: I'd recommend you this class if you want an exciting opportunity to take your vocabulary skills to the next level. Max's encouraging teaching will help you with motivation and her well-organized and excellently produced lessons will allow you to make your exam preparation into a fun and exciting journey.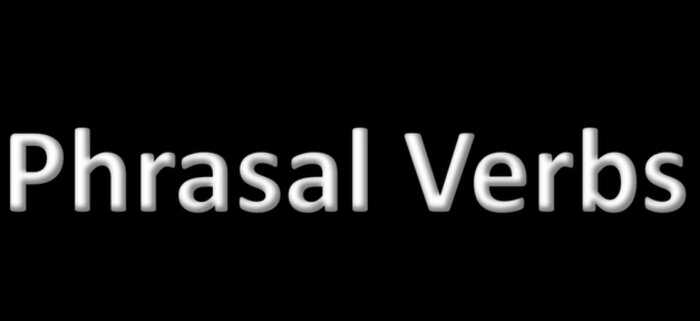 Platform: Udemy | Teacher: Kamil Pakula | Length: 7 hours and 37 minutes
Kamil has 20+ years of teaching experience. His teaching methods include immersing yourself into real-life situations, with every new lesson bringing you closer to a native-level English speaker. This course has been designed by him to reassure you – learning day-to-day phrasal verbs can be fun!
You'll learn how to:
Understand the meanings and usage of over 400 phrasal verbs in English
Learn how to use phrasal verbs in different contexts and sentence structures
Expand your vocabulary and improve your overall English language skills
Gain confidence in understanding and using phrasal verbs in spoken and written English
Enhance your comprehension of English texts, conversations, and media
Develop strategies for effectively memorizing and retaining phrasal verbs for practical use
Pros:
Become more fluent and eloquent with your spoken English
A chance to learn from real-life situations which can happen to you any day
Immersive learning experience with realistic usage of phrasal verbs
A 4.9/5 stars rating with great reviews from past students
Useful terminology that'll help you not only at the TOEFL exam but also in your day-to-day life
Cons:
Only focuses on phrasal verbs, doesn't go beyond that in vocabulary
Who it is for: Intermediate students who want to learn phrasal verbs
Overall: I'd recommend this course if you love learning through fun and realistic situations. Kamil's casual and encouraging approach will help you immerse yourself into provided scnearios. With this course you are certain to improve your speaking ability and gain confidence in using colloquial phrasal verbs.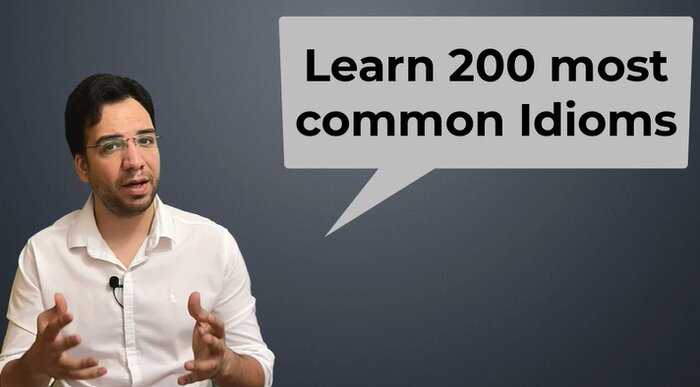 Platform: Udemy | Teacher: Mister Rabiey | Length: 8 hours and 14 minutes
This class is led by Mister Rabiey, who has 10+ years of experience in coaching English examination preparations. From TOEFL to IELTS to Cambridge exams, Mister Rabiey has taught it all. His extensive knowledge of the examination process makes him the perfect candidate for the roll of your instructor. This course is targeted towards taking you to the level of a native English speaker in the oral part of the exam.
What you'll learn:
The meanings of 200 of the most common idioms used in English
How to use idioms in conversations, writing, and everyday communication
Ways to enhance your comprehension skills to understand idiomatic expressions in spoken and written English
Expanding your vocabulary by learning a wide range of idiomatic phrases
How to improve your fluency and naturalness in English by incorporating idioms into your speech
Pros:
Guidance and councelling from an extremely experienced tutor
Learn to use idioms and expressions just like a native
Improve your understanding of the native speakers
Become more confident and fluent in the speaking part of the exam
A chance to enrich your vocabulary with beautiful expressions and idioms
Cons:
Solely focuses on incorporating idioms into your speech, doesn't cover other aspects of vocabulary
Who it is for: Anyone whose goal it is to perfect their speaking skills in time for the TOEFL examination
Overall: I'd suggest you take this course if you know that your speaking skills need some polishing. With this exciting class you'll be able to gain that native fluency and truly impress your examinator. By completing these lessons you can ensure that you'll get the highest mark possible on the speaking part of the TOEFL test and improve your general English as well.
What are the advantages of taking an online TOEFL course?
Get ready for the TOEFL exams from the comfort and convenience of your own home. Exams can be a stressful time. So, make it easier for yourself! Being in a familiar environment may help you absorb information better and save time.
Get the best scores and succeed in the exam. Studying for the TOEFL on your own is possible. But, to achieve a high grade, you also need to understand what the examiners want. You need to learn the specific tips and tricks for this exam format. By taking an online TOEFL course, it becomes easier to accomplish these goals compared to studying alone.
Use what you have learned not just for the TOEFL exams, but also in real-life situations. Enrolling in an online TOEFL course will enhance your overall English skills. Expand your vocabulary, and boost your confidence in using the language.
Buyer's guide: what to look out for
Here are some things to keep in mind while selecting the ideal TOEFL online course for you:
What grade are you looking for – depending on that, the course's intensity, pace, and amount of the material will definitely differ. Naturally, higher grades need more dedication to the course, while lower ones need less.
Consider the primary emphasis of the course. Determine whether you prefer a comprehensive course that covers all sections of the exam or a specialized course focusing on specific parts like speaking or writing. This decision will affect the duration of your course and the amount of material that will be provided.
Always check the teacher's qualifications. It's important to learn from someone who knows the subject and the exam format well. I recommend looking for instructors with valid diplomas and certifications from reputable language centers.
How much does it cost?
Most of the courses in this selection can be found on Udemy, an educational platform. They are usually priced around $20, which may vary depending on the course length. Sometimes, Udemy offers discounts of up to 80% off the course price during promotional periods.
There is also a specialization available on Coursera, another learning platform. You can buy programs on Coursera individually or via a subscription (which gives you access to 6000+ programs) with a free trial period of 1 week. The full price for a year-long subscription is $399.
A subscription to a platform like Coursera can be a great investment in your future education as the courses are supplied by top flight universities such as Yale or Harvard. Plus, instead of looking for every course individually, you'll be able to find all of them in one place.
How long does it take to learn the TOEFL?
In this list, you will find courses that vary in length, ranging from a few hours to several hours. The duration depends on the focus and the number of exam preparation aspects covered in each course.
When choosing courses to help you study for an exam, it's important to consider the amount of practice time you will need. For exams like TOEFL, repeating and reviewing material is essential to your study routine, and the courses provide helpful exercises for that purpose.
Here's a useful tip to estimate the total time needed: Multiply the length of the entire course (including video lectures and lessons) by 5, and that should give you an approximate overall study time.
Conclusion
If you want to prepare for the TOEFL exam online, luckily there are plenty of options.
You might find that the perfect course for you is the TOEFL specialization on Coursera. Their extensive class is an outstanding opportunity to prepare yourself well for the examination.
Maybe your best pick will be one of the courses on the Udemy platform – their collection of courses available for individual purchase will surely meet your needs and leave you content. Whether you desire a comprehensive exam preparation package or a course that focuses on a specific section of the TOEFL, Udemy offers a wide range of options at an affordable price.
Hopefully you've found this article useful in picking the best TOEFL course!
Related articles: Best online English courses, British Council English, best IELTS courses
TOEFL Course Frequently Asked Questions
How much does the best online TOEFL course cost?
Our top choice is a Coursera specialization which can be purchased individually for around $40 per month (you cancel as soon as you complete the course). Or it can be taken as part of a CourseraPlus subscription, which is $399 per year with a free one week trial.
How long does the best online TOEFL course take?
Courses in this selection range from only a few to tens of hours. Don't forget to take into account the practice time.

Maria is a second year English BA student at King's College London with a real passion for creative writing, reading, and anything connected to text in general.