Are you ready to take your digital art skills to new heights with an exceptional online course?
Digital art is an amazing opportunity to discover your artistic side without spending too much time and money picking the right materials – all you need is your tablet (or iPad), a stylus, and some software. It can seem tricky to learn, but, fortunately, there are plenty of course options online for you to explore.
However, selecting the perfect course can be a difficult task. A top-notch course should not only cover the fundamentals but also provide a solid grounding in various digital art skills and techniques, enabling you to become a true master in the field.
After conducting thorough research for the past couple of weeks, I have uncovered a treasure trove of online courses that are guaranteed to captivate your interest. From mastering watercolors in Procreate to creating fantasy portraits in Photoshop to character design to landscape illustration, these courses have it all and I'm sure you'll find one perfect for you.
But that's not all – I have also taken into consideration factors like software tools (for Photoshop and Procreate fans alike), price, length, and teacher's qualifications to come up with this curated list of best digital art courses online.
Without any further delay, let's dive into it.
Top 10 best online digital art courses
My top choice is the Ultimate Digital Painting Course – Beginner to Advanced on Udemy, taught by Jaysen and Austin Batchelor. This is a course that will help you move from a beginner to an advanced digital artist, providing you with the crucial fundamentals of digital art, knowledge of softwares and tools, techniques and practices. You'll learn how to master digital art with Jaysen and Austin's gentle and effective guidance which will help you develop your skills and discover your own path in digital art.
My second choice is Simon Foster's course Procreate: Solid Foundations, also available on Udemy. This is an excellent course for those who prefer Procreate over other softwares and would rather practice digital art on an iPad. It's an accessible and exciting course that will teach you everything you need to know about Procreate as well as the important foundations of digital art on an iPad. With Simon's instructions and helpful practice exercises you'll embark on a fascinating journey of truly understanding and mastering digital art in Procreate.
If your choice of software is Photoshop, then I recommend you look into the Digital Painting Master Class: Beginner to Advanced course or Digital Fantasy Portraits with Photoshop. Alternatively, you can also explore the Sketchbook Pro software with the Introduction to SketchBook Pro course on Domestika. For more specific aspects of digital art, I suggest you try the Procreate Watercolor Masterclass, the Illustrated Environments course, Concept Art: Character Design & Worldbuilding, or the course on Photorealistic Digital Painting.
Best free digital art courses
Below you can find the best free digital art course:
It's not completely free course, but it's a part of Skillshare which provides you with a month long free trial period. Within this month you can not only complete this course but also try out other classes and test the platform for a possible future subscription.
Best online digital art courses reviews
1. The Ultimate Digital Painting Course – Beginner to Advanced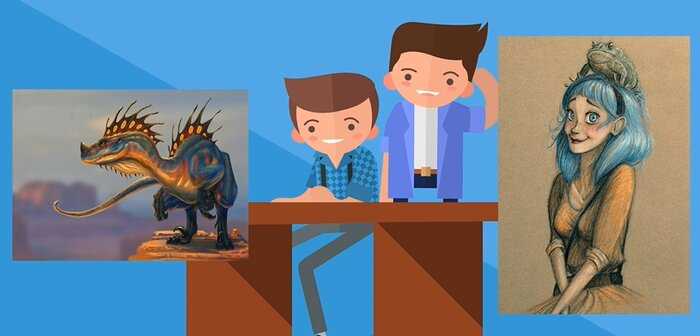 Platform: Udemy | Teachers: Jaysen Batchelor, Austin Batchelor | Length: 27 hours and 8 minutes
In this course Jaysen and Austin Batchelor will guide you from being a total beginner in digital art to truly understanding the fundamentals and intricate details of this amazing art form. With years of experience in animation, illustration, and concept art, Jaysen and Austin are the perfect instructors to help you develop your skill in digital art. They provide an inspiring and engaging environment targeted to aid you in your journey and unlock your artistic potential in the digital world.
What you'll learn:
How to master captivating brushstrokes that bring your art to life
Creating mood and depth through strategic color and lighting techniques
How to craft visually engaging artwork with well-balanced compositions
Developing your unique artistic style across various genres
Streamlining your process with essential tools and shortcuts
Pros:
Receive guidance from seasoned artists with invaluable experience
A well-structured course that covers everything from fundamental techniques to advanced concepts
Apply what you learn through practical exercises and quizzes designed to reinforce your skills and boost your confidence
Enjoyable and motivating learning environment with friendly and encouraging atmosphere
Personal contact with both instructors for extra advice
Learn skills that will not only help you in your personal art journey but also in a professional artistic environment
Cons:
Some students might find the course to be fast-paced
As the course caters to a large number of students, individualized feedback on your artwork may be limited
Who it is for: This course will be perfect for anyone looking to learn digital art from beginner level
Overall: I'd recommend you pick this course if you're seriously interested in developing your digital art skill. This is a demanding course that will require you to dedicate time and effort to it, but the results will definitely be worth it. It's targeted only towards digital art with a special drawing tablet, but the same techniques and tricks can be applied to an iPad as well. This is a very saturated course, packed with useful information and materials that will leave you confident in your digital art skills and ready to present an almost professional portfolio of your best digital work.
2. Procreate: Solid Foundations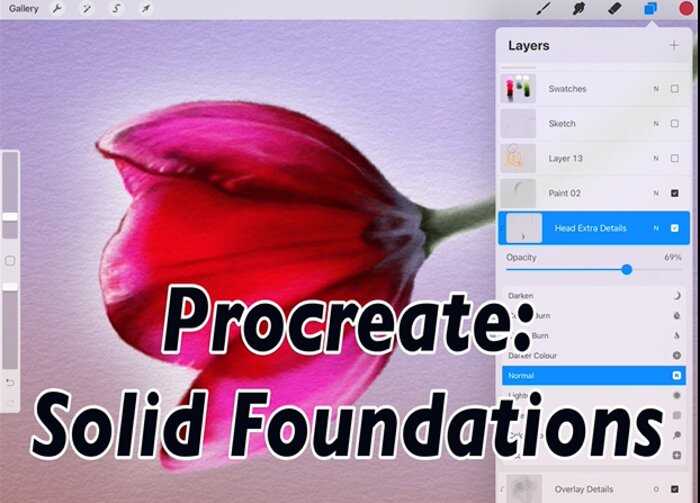 Platform: Udemy | Teacher: Simon Foster | Length: 17 hours and 48 minutes
This course is taught by Simon Foster, a digital artist and designer with 30+ years of experience. Simon holds a degree in Educational Design from Manchester Metropolitan University and has been working int he art world in all kinds of different positions – from video games to label design. In this course, Simon shares his vast knowledge of digital art and teaches you how to master the Procreate app, a software commonly used for digital designs and projects. With Simon's experience and his guidance you'll master the art of Procreate and learn how to create your own unique projects.
You'll learn how to:
Master Procreate's tools – brushes, layers, effects
Utilize techniques to add depth and realism to your illustrations by mastering texture creation, including brushwork and shading
Harness the power of color and understand color theory principles
Apply advanced blending techniques to achieve seamless blending of colors and elements
Unlock your artistic voice by exploring various artistic styles, experimenting with different techniques, and embracing your creativity
Pros:
Expert instruction from a professional digital artist with years of experience
Comprehensive curriculum covering essential Procreate topics
Engaging hands-on projects to reinforce learning and foster creativity
Interactive learning with demonstrations and step-by-step tutorials
Access to supportive community forums for collaboration and feedback
Lifetime access to course content for continuous learning and reference
Cons:
Lack of personalized feedback on artworks due to large numbers of participants in the course
Doesn't go in-depth on advanced techniques, mostly focuses on beginner level
Who it is for: Ideal for beginners but is also suitable for more seasoned artists looking for a course specifically on Procreate basics
Overall: I'd suggest you pick this course if you are specifically interested in Procreate. It offers an exceptional learning experience for digital artists seeking to master Procreate on iPad. With its comprehensive curriculum and expert instruction, learners gain a solid foundation in utilizing powerful tools and techniques. The course's hands-on projects and interactive learning approach foster creativity and practical skill development. Additionally, the supportive community forums provide a valuable platform for collaboration and feedback.
3. Procreate for Beginners: Digital Illustration 101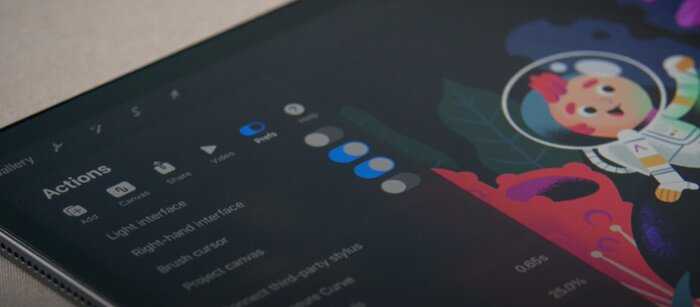 Platform: Domestika | Teacher: Brad Woodard | Length: 4 hours and 6 minutes
This course is offered by Brad Woodard, an illustrator with a bachelor of fine arts degree in graphic design and extensive experience of work for multiple companies – from small start-ups to worldwide known agencies and giants of industries like Coca Cola, Microsoft, and Target. In this class Brad shares his experience with you on digital illustration and guides you through all the basic fundamentals you need to commence your journey with Procreate.
What you'll learn:
Essential Procreate tools and features for digital illustration
Techniques for sketching, inking, coloring, and shading in digital illustrations
Composition and storytelling principles to create visually engaging artwork
Character design skills, from conceptualization to adding personality and details
How to incorporate textures, patterns, and special effects to enhance illustrations
Various methods for digital painting, including brushwork, blending, and creating realistic textures
Pros:
Comprehensive instruction on essential Procreate tools and techniques
Step-by-step guidance for creating stunning digital illustrations from start to finish
Practical exercises and projects to apply and reinforce your newfound skills
Insights into composition, storytelling, and character design for more impactful artwork
Engaging and interactive learning experience with clear demonstrations and examples
98% positive reviews from hundreds of past students
Cons:
Relatively basic content, focusing only on fundamentals
No personalized feedback
Who it is for: Ideal for beginners looking to pick up digital art in Procreate
Overall: I think you should pick this course if you're searching for a class that will help you understand the fundamental basics of digital illustration in Procreate. It delivers a vibrant and captivating learning experience while also guiding you towards finding your unique style. It's relatively quick and doesn't require any additional illustration knowledge. I believe that this course is a great opportunity to begin your path with digital art, guided by an experienced professional of illustration and design.
4. Digital Painting Master Class: Beginner to Advanced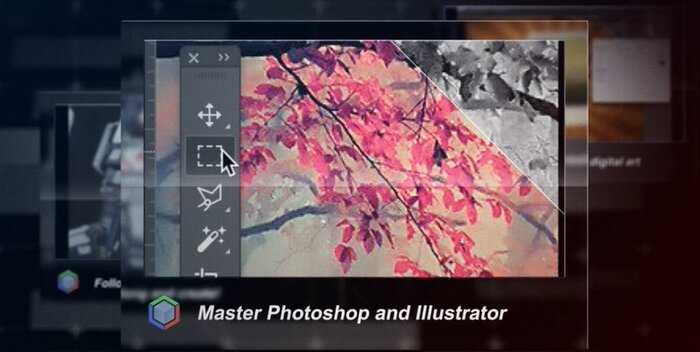 Platform: Udemy | Teacher: School of Game Design | Length: 30 hours and 39 minutes
This is a thorough and extensive masterclass on digital painting in Adobe Photoshop and Illustrator, provided by the School of Game Design on the Udemy platform. Their goal is to teach their students about the latest possible technological advances, including in the world of digital art. With this course you'll not only master Adobe Photoshop and Illustrator softwares but you'll also develop your painting skills that can be applied through different mediums.
What you'll learn:
Essential digital painting techniques, including brushwork, shading, and blending, to create stunning and realistic artwork
Advanced composition principles and perspective techniques to enhance the visual impact and depth of your paintings
How to effectively use color theory and color palettes to evoke mood and convey emotions
Texture creation and application methods to add intricate details and realism to your digital paintings
Character design and anatomy fundamentals that will bring your original characters to life
Pros:
Comprehensive instruction that covers essential techniques and advanced concepts, suitable for both beginners and more seasoned artists
Exciting and fun lesson format with practice exercises to solidify the materials
Diverse subject matter, including landscapes, portraits, still life, and more
Overall 4.8/5 stars rating from hundreds of past students
Certificate of completion and lifetime access to the materials
Cons:
Some students might find this course time and effort demanding (but I can assure you that the results are worth it)
Who it is for: From beginners to advanced artists alike, this course will be a great investment to learn and master Adobe Photoshop and Illustrator
Overall: I suggest you look at this course if you're searching for an in-depth and intense masterclass specifically on Adobe Photoshop and Illustrator. Knowledge of these softwares will definitely come in handy not only in your personal projects but also in the digital art industry. You'll find this course engaging and motivating with an extensive range of topics covered. This is an amazing opportunity for you to discover digital illustration and master it in a friendly and encouraging atmosphere, guided by experienced professionals of their craft.
5. The Procreate Watercolor Masterclass
Platform: Udemy | Teacher: Simon Foster | Length: 4 hours and 39 minutes
This is a second course in this selection taught by Simon Foster, a digital artist with 30+ years of experience. Unlike his other course, this class focuses on a specific aspect of Procreate, rather than an overall fundamental understanding of the program. Over the duration of this short course Simon will teach you how to create realistic watercolor pieces using your iPad and stylus instead of the usual brush and paper.
What you'll learn:
Watercolor essentials in Procreate – from brush settings to layering techniques to blending modes for the most realistic results
Color theory and applying it to watercolor techniques to create harmonious and visually appealing watercolor illustrations
Various watercolor techniques – wet washes, dry brushes, granulation effect, and many more
How to paint various subjects with watercolor, including landscapes, florals, and portraits
Mastery of layering and masking techniques in Procreate, empowering you to create intricate and detailed compositions
Tips and tricks to make your works look as realistic as possible
Pros:
Engaging demonstrations and examples that guide you through the process of creating realistic and vibrant watercolor effects digitally
Gain insight into creating realistic pieces using Procreate
Expert guidance from a professional artist with years of experience
Variety of sketches waiting for you in case of an artistic block
Access to a community of fellow students
Downloadable resources available even after completing the course
Cons:
Previous experience working with Procreate desired (however, not totally essential)
Skills taught are only applicable to Procreate users and aren't transferable to other softwares
Who it is for: Anyone with an iPad and the Procreate app interested specifically in creating digital watercolor works
Overall: I suggest you pick this course if you're equally fascinated with digital illustrations and traditional painting techniques. This course provides a fantastic opportunity for learn and master watercolor techniques using Procreate, blending together technology and art. With clear instruction and expert guidance, you'll gain the skills needed to create realistic and captivating watercolor artwork digitally. The engaging lessons, hands-on exercises, and wide range of subjects make the learning journey exciting and inspiring.
6. Digital Fantasy Portraits with Photoshop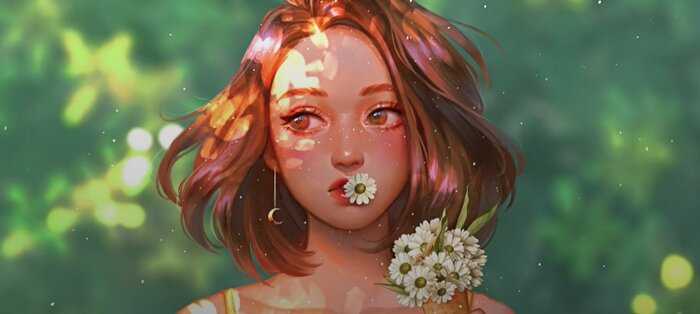 Platform: Domestika | Teacher: Karmen Loh | Length: 4 hours and 21 minute
Karmen Loh, also known as Bearbrickjia, is an established digital artist with a talent for magical portraits created with Photoshop. Her polished technique helped her gain a community of over 400k followers on Instagram, all fascinated with the creative and delicate pieces she produces. In this course Karmen will share with you her tips and tricks to creating beautiful fantasy portraits with Photoshop and help you build your own world of illustrations.
What you'll learn:
Techniques for creating stunning fantasy portraits in Photoshop, including digital painting, blending modes, and color manipulation
How to conceptualize and plan your fantasy portrait, from sketching initial ideas to developing a cohesive composition
Advanced digital painting skills to bring depth, realism, and magical elements to your fantasy portraits
The art of adding intricate details, such as hair, textures, and lighting effects
Tips and tricks for creating ethereal and otherworldly atmospheres
Insight into the process of creating believable and expressive facial features, capturing emotions and bringing your fantasy characters to life
Pros:
In-depth instruction from an experienced instructor
Comprehensive coverage of digital painting techniques, blending modes, and color manipulation specific to fantasy art
Practical exercises and demonstrations to help you apply what you've learned
An opportunity to get insightful tips and tricks used by professional artists
99% of positive ratings from hundreds of past students
Additional resources available for download
Cons:
Basic drawing skills required, including face anatomy understanding
Might be too demanding for beginners – mostly recommended for already slightly experienced artists
Who it is for: Aspiring artists interested in creating magical portraits and character designs in Photoshop
Overall: I suggest you choose this course if you've already tried yourself in digital art and want to develop your skill further. It's an exciting opportunity to widen your artistic style and boost your confidence in digital portraiture. With Karmen's encouraging guidance and helpful materials this masterclass will help you advance in digital illustration and character design. This class will be a perfect option for anyone looking to diversity their digital illustration skill if they have some previous experience already.
7. Illustrated Environments: Draw a Stylised Landscape Scene in Procreate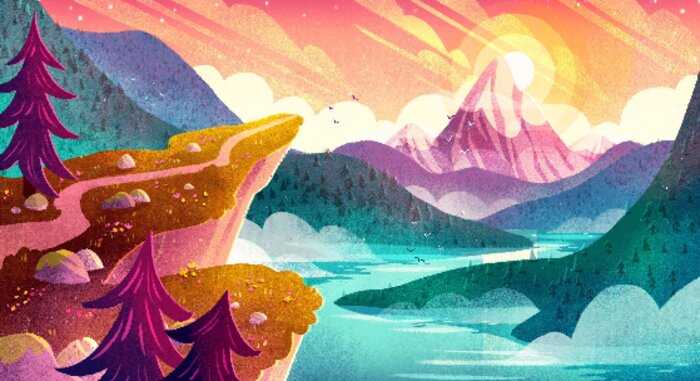 Platform: Skillshare | Teacher: Sarah Holliday | Length: 1 hour and 28 minutes
This class is presented by Sarah Holliday, an illustrator based in Scotland with years of experience in animation and digital illustration. Sarah's focus in digital art is ladnscapes, celebrating nature, and sharing her passion for evoking the sense of wonder in the viewer through her whimsical pieces. In this course Sarah teaches how to design and illustrate beautiful landscape environments to serve as stunning backgrounds for your art or serve as separate pieces.
What you'll learn:
How to conceptualize and plan a stylized landscape scene from sketches to compositions
Procreate brushes used specifically for backgrounds and landscapes
Mastering the principles of foreground, middle ground, and background elements for depth and dimension
Incorporating texture and patterns to add visual interest and enhance the stylized look of your landscape scenes
Tips for color selection, shading, and highlighting to create a harmonious and dynamic color palette
Insight into the process of adding details such as foliage, rocks, and atmospheric effects to achieve realism
Pros:
Clear and concise explanations of Procreate tools from a skilled expert
Inspiration and creativity boost through the exploration of stylized landscapes
A chance to create a beautiful final project + many more inspirational ideas for future works
78% of past students' reviews mark the course as exceeded their expectations!
Full of helpful examples and demonstrations
Part of Skillshare platform subscription which offers a month free trial
Cons:
Not suitable for beginners, intermediate level of Procreate skill expected
Only focused on landscape illustrations, doesn't cover other aspects of digital illustrations
Who it is for: Intermediate level artists looking to develop their backgrounds for illustrations
Overall: I'd recommend this course for you if you're an already seasoned artist and want to up your background game. With this amazing course you'll be able to upscale your illustrations and add depth to your pieces. Sarah's gentle and encouraging guidance makes this short class a perfect opportunity for you to grow as an artist and truly bring your digital illustrations to life.
8. Concept Art: Character Design & Worldbuilding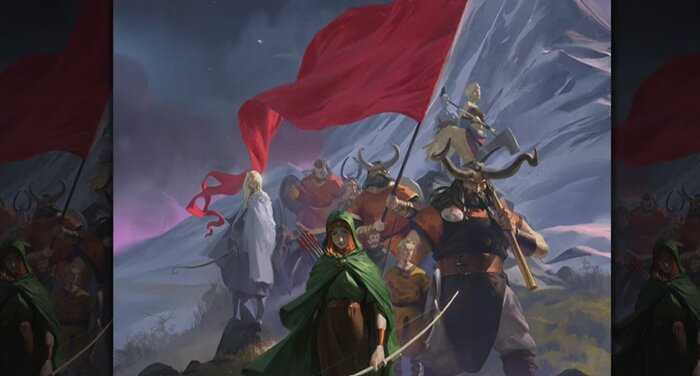 Platform: Domestika | Teacher: Even Amundsen | Length: 3 hours and 46 minutes
Even Amundsen is a Norwegian artist, specializing in digital illustration and character design, with 12+ years of experience in the industry. His designs have been featured by such major video game companies like Blizzard, including worldwide known games like Assasin's Creed. Even's passion for character design and illustration makes him an amazing teacher for this course, through which he shares his knowledge of concept art with you. His encouraging teaching will help you understand the world of character design and build your own fantasy world with original characters.
You'll learn how to:
Develop compelling and unique characters, from initial idea to a fully complete design
Create immersive and coherent fictional worlds that enhance the storytelling aspect of your concept art
Understand the principles of visual language and how to use it effectively in character design and worldbuilding to portray narratives
Evoke desired atmosphere and mood through light, color, composition, and more
Refine your designs through different variations of your characters
Develop efficient and working shortcuts for the most effective creative process
Pros:
A chance to learn from a professional in the digital art industry
Coverage of the entire process of character design with expert guidance
An opportunity to bring your characters to life and give them a world to exist in
Fullfill your dreams of creating your own unique characters
Professionally produced video lessons with additional downloadable resources
Lifetime access to course materials, allowing you to revisit lessons, reinforce concepts, and continue learning
Cons:
Focuses solely on character design, does not cover other aspects of digital illustrations
Who it is for: Digital art enthusiasts interested in concept art and looking to learn how to tell a story through a character
Overall: I advise you pick this course if you have a fascination with video game character designs and worldbuilding. If that sounds like you, this will be a perfect class to take to advance your digital illustration skills and create your own unique original characters. Plus, it's a fantastic opportunity to learn from such an experienced artist as Even, whose invaluable insights into professional digital art will be a great source of information for you.
9. Photorealistic Digital Painting From Beginner To Advanced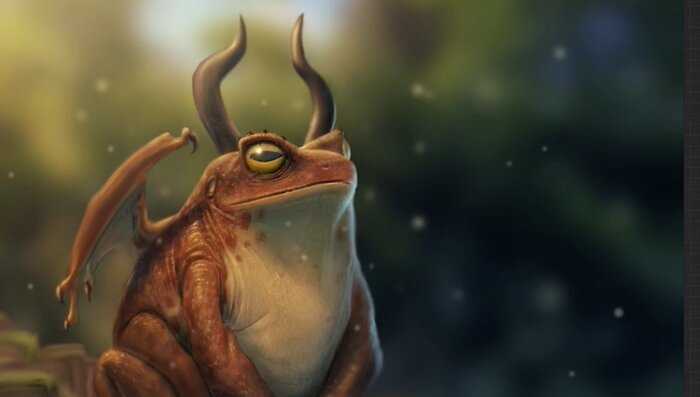 Platform: Udemy | Teacher: Austin Batchelor | Length: 5 hours and 26 minutes
This is another course in this list taught by Austin Batchelor. Austin is professional creative working in the video game industry as a concept artist and digital illustrator. In this masterclass, Austin takes you on a journey of achieving photorealism in your digital paintings. Over the duration of this course, you'll learn how to create mind-blowing paintings that are incredibly detailed and realistic, making them look like professional masterpieces.
What you'll learn:
Essential digital painting techniques and tools used to create stunning photorealistic artwork
Step-by-step guidance on how to accurately capture light, shadow, and texture in your digital paintings
Proven methods for achieving realistic color blending and creating a sense of depth and dimension
Insider tips and tricks for refining details, adding intricate textures, and enhancing the overall realism of your digital paintings
Strategies for effectively using reference images and studying real-life objects
Pros:
A highly experienced instructor who will guide you through the process of creating photorealistic digital paintings with enthusiasm and expertise
Get a chance to improve your digital paintings to a professional level
Step-by-step coaching through the entire process – from a sketch to a masterpiece
Insights into how to build a professional artist portfolio with your works
Access to a community of fellow aspiring artists
Applicable to both Photoshop and Procreate painting softwares
4,4/5 overall rating from over 2k past students
Cons:
Not suitable for beginners but would be amazing for more seasoned artists interested in digital realism
Who it is for: Intermediate level artists who are interested in creating photorealistic pieces in Photoshop or Procreate
Overall: This is an exciting course that will take your artwork to next level using tips and tricks from a professional artist. With Austin's guidance you can achieve great photorealistic results for your digital paintings and learn how to master certain aspects of digital painting softwares, Photoshop and Procreate alike. I think you should definitely take a look at this course if you're fascinated by the power of technology in the art world and would like to blend together photorealism and digital illustration to create stunning pieces using only a stylus and a tablet.
10. Introduction to SketchBook Pro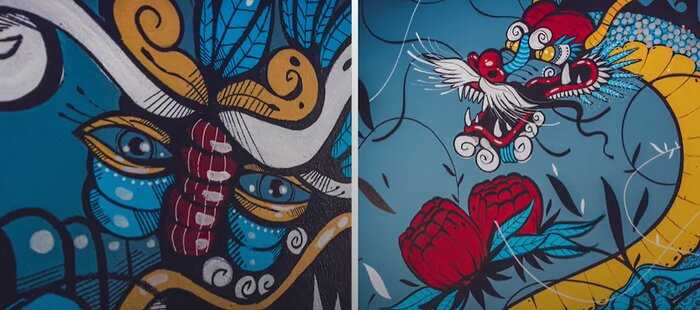 Platform: Domestika | Teacher: Paulo Villagran | Length: 2 hours and 32 minutes
Paulo Villagran is one of the most renowned illustrators and creators in the Mexican art scene. His previous work experiences include collaborations with such giants of industries like Coca Cola, Crayola, and Sony Music. His passion for digital designs and artistic content creation make this course an outstanding opportunity to learn the basics of digital sketching and illustration in the SketchBook Pro app, available for IOS and Android users alike.
What you'll learn:
Basic navigation and interface familiarity of SketchBook Pro, ensuring you can comfortably navigate the software
Fundamental sketching techniques and exercises to develop your drawing skills and create expressive sketches
In-depth exploration of various brush settings, allowing you to customize and master the brushes
Tips and tricks for effective layer management and organization, enabling you to work efficiently
Insight into digital coloring techniques and tools available in SketchBook Pro
Strategies for exporting and sharing your artwork in different formats, enabling you to showcase your creations digitally or in print
Pros:
Clear and structured instruction that guides you through the fundamentals of SketchBook Pro
Practical exercises and hands-on projects that allow you to apply what you've learned and build confidence
Learn how to maximize the potential of the app and use it efficiently in your projects
Provides comprehensive coverage of the most essential tools and techniques in SketchBook Pro
Lifetime access to course materials, allowing you to revisit lessons and reinforce concepts at your own pace
Access to a community of fellow learners for feedback and support
Cons:
This course is only available in Spanish with English subtitles
Only focuses on SketchBook Pro, provides materials specific only to this software
Who it is for: Beginners in digital illustration looking to develop their drawing skills using an accessible program
Overall: I would recommend you take a look at this course if you're only starting your journey with digital illustrations and would like to complete a quick introductory course. SketchBook Pro is available on all tablet devices and all you need is your tablet and a stylus to bring your ideas to life. With Paulo's guidance this course is a great opportunity for you to discover digital art and try yourself in sketching and illustrations. However, this course is not taught in English and can only offer subtitles which some might find difficult to focus on during the learning process, so definitely keep that in mind when looking at this course.
What are the advantages of taking an online digital art course?
Taking an online digital art course is an amazing way to start your artistic journey while saving money on materials and mediums, because art supplies can definitely be expensive. You don't need more than your drawing tablet and a stylus to create stunning pieces that mimic almost perfectly real life watercolor or oil paintings. It's a fantastic opportunity to try out different materials and experiment with styles before settling on the perfect one.
You have full autonomy over your learning journey, allowing you to customize the pace, amount of information absorbed in each session, schedule, and even the learning environment, giving you absolute control and flexibility.
Unlock your creative potential – digital art is accessible and relatively simple to get into. With its help you can try yourself out in a new way and discover your passion for art which can then grow into something larger. Digital illustration is a useful skill that can help you even in projects unrelated to art, like design, content creation, and much more.
Buyer's guide: what to look out for
Here are some things you might want to consider when picking your perfect online digital art course:
Evaluate your skill level – some of the courses in this selection would be more useful to those who already have intermediate level knowledge of digital art. When selecting the perfect class its important to pick the right level so you can get maximum out of the course.
Consider your desired end result from the course. Do you want to pick up a new style of digital illustration or get a fundamental understanding of a specific software? Would you want to pursue digital art as a career after the course or are you just looking to find a new creative hobby? Depending on that pick the class you find most suitable for you.
Think about the necessities – you don't need an extensive list of materials for digital illustration but it's still useful to consider what you have on hand. Whether it's a drawing tablet with a stylus or an iPad with Procreate on it, your choice of software and tools is crucial in choosing the right course.
How much does it cost?
Courses in this list vary in price from free (on the month trial basis) to $60, with the Skillshare course being the free one and almost all other courses costing around $60.
Individual courses on Domestika and Udemy are all around the same price of $60 but both of these platforms often have flash sale periods. During these sales the cost of class can drop down to $9.90 per course, so I'd recommend checking their websites to see if there are any special offers at the moment.
Skillshare is on average $14 a month and $168 a year, but they offer a month long free trial for all potential students. With this trial you not only get enough time to complete your desired course for free, but also a chance to explore other courses and masterclasses.
How long does it take to learn digital art?
Courses in this selection range from a couple hours to programs meant to be taken over several weeks.
You should also definitely keep in mind the time it takes to practice the material from the class. I'd say that the approximate overall time can be calculated if you take the duration of the course itself and multiply it by 5. This will give you an estimate idea of how long a course will take including practice time outside of lessons. Any craft and skill takes a while to perfectly master and it's very subjective, so there isn't a definite time frame in which you can learn digital art.
Additionally, all courses in this list offer materials and exercises that can be downloaded and revisited after you complete the course. It's a great way to solidify what you've learnt even after finishing the course.
Conclusion
If you're looking to pick up digital art online, happily there are many options.
You might want to take a look at the Udemy platform – their selection of individual courses, from the Ultimate Digital Painting course to Watercolor masterclasses to Photorealistic illustration tutorials, will definitely have something that will be the perfect choice for you.
Alternatively, platforms like Domestika and Skillshare provide you with a wide range of courses as well, suitable for any sort of software and equipment, from specialized drawing tablets to your personal iPad or Android tablet.
I hope that this article was useful in picking the best digital art course for you.
Related articles: Best online graphic design course, best interior design class, best drawing course, best Blender course, best Procreate course
Digital Art Course Frequently Asked Questions
How much does the best online digital art course cost?
Courses in this list vary in price from free (on the month trial basis) to $60.
How long does the best online digital art course take?
The courses included in this selection vary in duration, with some spanning a few hours and others designed as multi-week programs. It's important to consider the amount of time you'll dedicate to practice alongside the course material.

Maria is a second year English BA student at King's College London with a real passion for creative writing, reading, and anything connected to text in general.