With the trend of interior design shows, and social media showing us enviable home interiors, it's no surprise that more people are looking to learn interior design at home.
Plus, with the rise of e-learning, it's now easier than ever to learn new skills.
That being said, with the scope of classes out there, it can be hard to know where to start. So, if you're looking for the best interior design classes of 2023, this article is for you.
We've searched the Internet to compile the best guide for interior design classes out there.
In fact, we've looked at client-focused courses, home-based and large-scale projects, plus courses suited to the casual learner. With this in mind, the classes on this list cover both theory and practical learning. So, you're bound to find a course that suits your style.
That being said, let's get started.
What is the best online interior design class?
In sum, here are our top choices for the best online interior design courses:
Our top picks are: Kelly Wearstler's and Corey Damen Jenkins' MasterClass courses. This is because they offer a chance to learn from two of the best interior designers out there.
With MasterClass, you pay for an All Access Pass which gives you access to all 150+ MasterClass courses.
They're taught by leading experts like Mariah Carey, Kris Jenner, and Gordon Ramsay. So, whether you want to stick to design or explore other topics, you're not short of options. Plus, the more classes you take, the better the value for money.
However, if you're looking for a one-off interior design course, Udemy is a great place to start. This is because Tahhan's class is a starting point for anyone interested in interior design – either as a hobby or a career.
With strong visual examples and 9+ hours of content, Tahhan's course is excellent value for money. Also, with Udemy, you receive an end-of-course certificate that you can list on your resumé.
Read our mini reviews below to get the full details!
Best Online Interior Design Classes Reviews
Platform: MasterClass | Teacher: Kelly Wearstler | Course length: 15 video lessons totalling 2 hours and 13 minutes
Kelly Wearstler is one of America's most renowned interior designers working today. Best known for her work on the Santa Monica Proper Hotel, she's also authored five design books and made Time Magazine's The Design 100.
You'll learn to:
Train your creative eye and build designs you'll love
Use color and texture for impact
Work with scale in different-sized spaces
Create a unique experience in each room
Find sources of inspiration for interior design
Pros:
Learn from a famed interior designer
Strong visual examples
High production values
Addresses large-scale projects and low-budget options
Cons:
Mostly focused on high-end projects
Less suited to complete beginners
Who it's for: This course is largely targeted to creative individuals who are art/design students and fans of Wearstler's work. If you're interested in seeing Wearstler's high-end projects come to life, and are considering interior design as a career path, this class is for you.
Overall: This class is a fun, behind-the-scenes look at Wearstler's design philosophy and projects. The course even includes field-trip segments where you get a glimpse at some of her famous projects. While a lot of her work is luxury-level and focused on hotels, she does include tips on how to pursue long-term design projects professionally and at home.
Platform: MasterClass | Teacher: Corey Damen Jenkins | Course length: 10 video lessons totalling 2 hours and 10 minutes
Corey Damen Jenkin is an interior designer known for his bold but functional interiors. With his own firm based in New York, Jenkins is also an inducted member of ELLE Decor's A-List and has featured in The New York Times. In his MasterClass, Jenkins teaches you his design philosophy.
You'll learn to:
Create stylish and functional spaces
Discover and define your personal style
Coordinate color and patterns for effects
Customize window treatments and light combos
Plan your space and stretch your budget
Pros:
Learn from a design expert
Accessible and budget-friendly
Suited to hobbyists and professionals
Excellent business advice
Cons:
Mostly focused on home design
Fewer class examples
Who it's for: This class is equally suited to aspiring designers and casual learners. Unlike Wearstler's course, this class is more focused on home design and is less heavy on other design forms.
Overall: Jenkins' MasterClass vies with Wearstler's as a standout interior design course. In this class, you'll find more home-geared advice. That being said, because it's less of a behind-the-scenes insight into luxury venues, this course could also contend with other, cheaper options.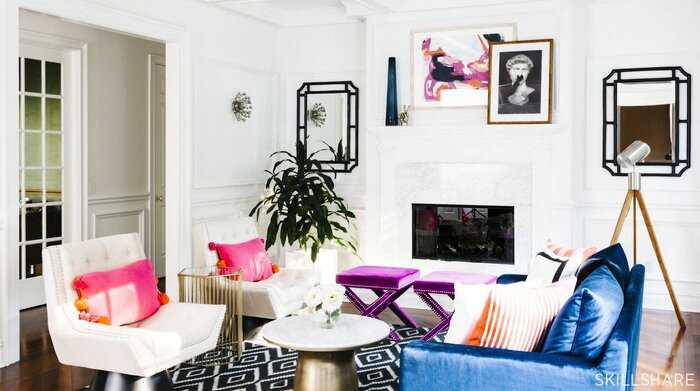 Platform: Skillshare | Teacher: Lauren Cox | Course length: 11 lessons totalling 1 hour and 27 minutes
Lauren Cox is an interior designer and Design Program Manager at Havenly (an online interior design service). In her first Skillshare course, she introduces you to her key design principles and showcases what careful designing can do for your space.
You'll learn to:
Create balance and proportion
Find your unique design style
Bring elements together to complete a room
Discover Havenly's 4 key design principles
Pros:
Learn from a professional interior designer
Thorough and in-depth teaching
Clear syllabus and well-explained concepts
End-of-class project for active learning
Cons:
Arguably focused on personal preference
More suited to those with bigger budgets
Not enough examples for beginners
Who it's for: This interior design class is best suited to students with some prior knowledge of interior design. While Cox does cover the basics, there's not enough time to pack in everything. So, if you have some beginner's knowledge, this is a great class to get inspiration for your next home-design project.
Overall: A short but well-explained interior design course that focuses on creating balance and proportion within a space. While more geared toward home improvement, Cox's design philosophies seem more suited to those on a bigger budget, and she pays less attention to lower-cost pieces.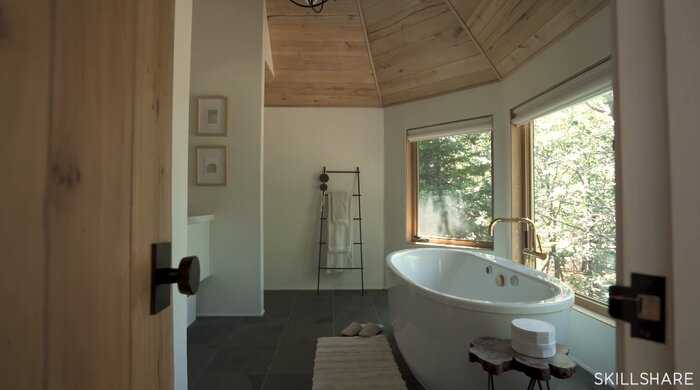 Platform: Skillshare | Teacher: Emily Henderson | Course length: 13 lessons totalling 1 hour
Stylist and author, Emily Henderson specializes in vintage-inspired interior design and now runs her own blog on home-styling. She even has her own hit TV series, Secrets from a Stylist.
You'll learn to:
Create a space that is uniquely "you"
Discover tips and tricks for personalizing your home
Find your interior design style with an in-class quiz
Incorporate old and new style trends
Transform a home from start to finish
Pros:
Learn from a successful stylist and author
Helpful quiz to pinpoint your style
Simplified and personable teaching manner
A joyful course that is funny and motivating
Cons:
Perhaps more "style" than "design" focused
More of an interview-style series than a how-to guide
Some info is quite basic
Who it's for: Henderson has targeted this class to anyone interested in redesigning their home – regardless of budget. So, in this course, you'll learn to familiarize yourself with interior design styles and source items that you'll love for a lifetime.
Overall: An inspiring interior design class for anyone looking to transform their space. Henderson shares her personal design philosophies and teaches you to rethink your approach to fashioning a home.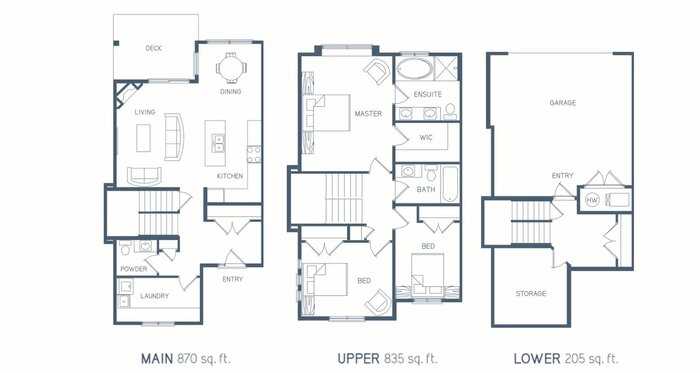 Platform: Skillshare | Teacher: Rose Stanek | Course length: 38 lessons totalling 46 minutes
Rose Stanek is an interior designer with over 30,000 students taking her Skillshare classes to date. She even learned alongside the interior designer that designed Edward Cullen's home in Twilight. Stanek is also a passionate teacher and has several courses on Skillshare.
You'll learn to:
Create a great space from start to finish
Follow Stanek's step-by-step process
Lay out your floor plan
Work with color and accessories
Optimize functionality while maintaining style
Pros:
Learn from a fun and knowledgeable teacher
Helpful examples and budget-friendly perspective
Encouraging for aspiring interior designers
Good breadth of sub-topics and lessons
Cons:
Most lessons are fairly short
Showcases one designer's perspective
Fewer visuals than other classes
Who it's for: Anyone interested in interior design professionally or as a hobby. This interior design course is helpful for anyone looking for a practical how-to guide for redesigning their home.
Overall: A short but informative interior design class that packs a good mix of theory and practice. Whether you're a professional, student, or an interested novice, this interior design course is an excellent choice.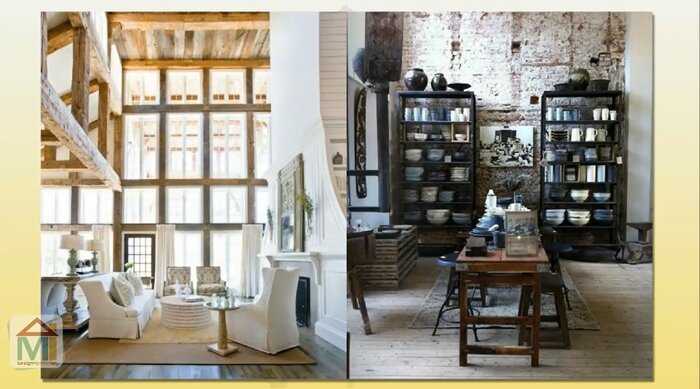 Platform: Udemy | Teacher: Mohammad Ala Tahhan | Course length: 52 video lessons totalling 9 hours and 18 minutes
Mohammad Ala Tahhan is an interior designer and entrepreneur with over 10 years' experience in the industry. In his first Udemy course, Tahhan teaches you the foundations of interior design.
You'll learn to:
Recognize and define interior design styles
Understand design principles and concepts
Advance your knowledge of scales and floorplans
Use technical drawing to outline your designs
Navigate computer-aided design software
Pros:
Broad intro class to interior design
Strong visual examples
End-of-course certificate
Suited to beginners
Cons:
Less helpful for advanced students
Not as detailed as other classes
Lower production values and resource quality
Who it's for: Anyone new to, and interested in, interior design as a career or a hobby. Tahhan provides a broad overview of many design aspects, which makes this a great introductory course to get a feel for the area.
Overall: A wonderful stepping stone to more specialized courses, this class offers thorough explanations of design concepts to help you gain some ground knowledge. While it's not as specialist as other courses, it does cover a lot, and this makes it our top pick for a single-purchase class.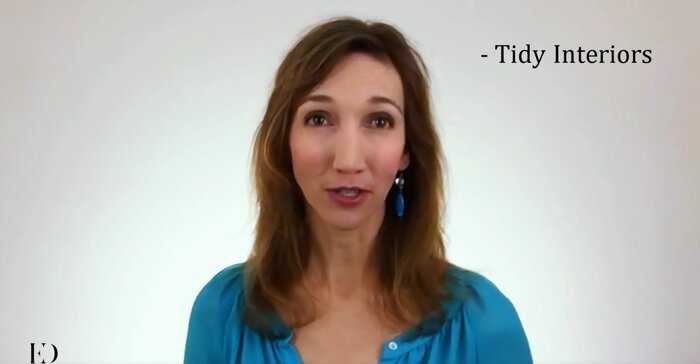 Platform: Udemy | Teacher: Erikka Fogleman | Course length: 38 lectures totalling 5 hours and 28 minutes
Erikka Fogleman is an interior designer with her own thriving business – Erikka Dawn Interiors. Working with residential and commercial designs, Fogleman has an impressive arsenal of knowledge and experience.
You'll learn to:
Understand 18 popular home design styles
Select materials and pattern in line with your vision
Discover your interior design personality
Choose appropriate lighting, color, and furniture
Pros:
Learn from a professional interior designer and business owner
Covers a range of interior design styles
Includes 27 downloadable resources
Certificate of completion
Practical and straightforward content
Cons:
Largely focused on home design
Heavy on stock images
Mostly centered on how to follow a set style
Who it's for: Fogleman designed her interior design class with design enthusiasts in mind. So, this course is geared toward anyone who is eager to learn more about interior design styles and to decorate their home.
Overall: An insightful interior design course focusing on 18 design styles. By the end of the course, you'll understand what components make up each style and how to incorporate these elements into your home.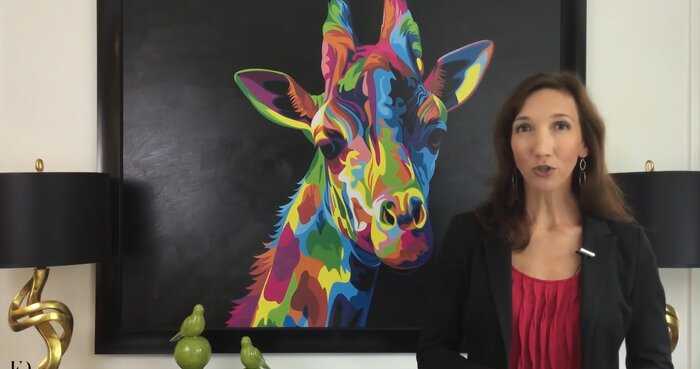 Platform: Udemy | Teacher: Erikka Fogleman | Course length: 36 lectures totalling 1 hour and 52 minutes
Another interior design class from Erikka Fogleman, this course is a short and concise overview of how to decorate and design a room. In just under two hours, Fogleman offers a helpful blueprint for your interior design plans.
You'll learn to:
Decorate/design any room in under 10 steps
Identify different design styles and build your own
Personalize and implement an effective color scheme
Scout for the best furnishings
Choose the best room layout for you
Pros:
Simple explanations and cost-effective methods
Great practical overview for beginners
Downloadable resources to support learning
End-of-course certificate
Cons:
Far shorter than Fogleman's other course
Less detailed than other classes
Examples are few and repetitive
Who it's for: This interior design class is perfect for beginners who are looking for some practical advice on how to design their homes. If you want to learn some savvy design tips, this is the course for you.
Overall: A pragmatic and unpretentious interior design course aimed at equipping you with the 10-step process to design a room. In this course, Fogleman balances design theory with active tips so you can design a room in no time.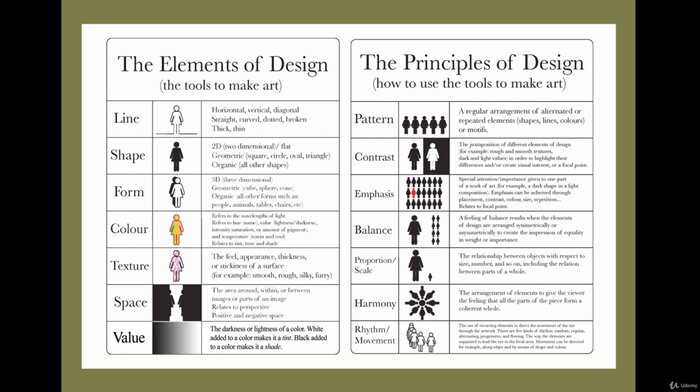 Platform: Udemy | Teacher: Melanie Ewing | Course length: 17 lectures totalling 50 minutes
CEO at Chapters Academy, Melanie Ewing offers boutique training and decor advice to many clients. Pursuing her interior design passion in 2011, Ewing has since upskilled the industry through her training.
You'll learn to:
Understand design principles
Create a harmonious space
Identify the key design "ingredients"
Work with line, shape, and form
Make the most of your space with pattern and color
Pros:
Learn from a professional trainer
Course quizzes to aid learning
Precise and to-the-point content
Fun teaching and good visual examples
Cons:
More lecture-based than other courses
Doesn't go beyond the basics
Who it's for: This class is for anyone interested in decor. Because of its brevity and lecture-style learning, it's best for beginners wanting an overview of interior design. It's also worth bearing in mind that the course is more theory-based than, say, Erikka Fogleman's 10-step course.
Overall: A short but well-taught course covering form, shape, color, and layout. You'll learn how to add life to a space and make the most of scale, pattern, etc. Because it's more theory-based, you'll also leave with a better understanding of how to articulate styles to clients.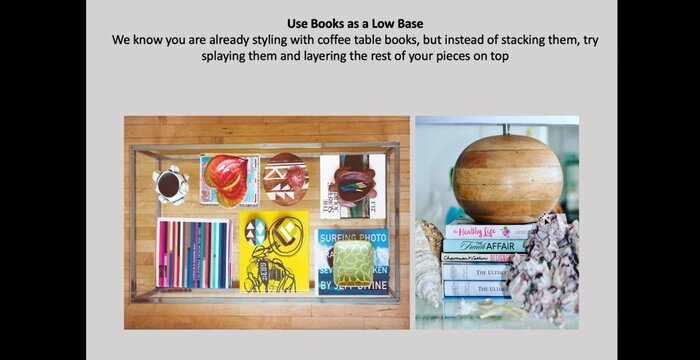 Platform: Udemy | Teacher: Melanie Ewing | Course length: 11 lectures totalling 1 hour and 14 minutes
Like Fogleman, Melanie Ewing is another Udemy teacher who has multiple interior design courses. In her styling and staging course, Ewing hones in on the elements that give homes that boost of character and interest.
You'll learn to:
Become a pro at staging interiors for yourself or your client
Rearrange existing furnishings to transform spaces
Tastefully style room elements
Create an inviting and refreshed space
Pros:
Most advice is budget-friendly and accessible
Suited to professionals and enthusiasts alike
Many examples and guidelines
Easily transferable knowledge that you can implement straight away
Cons:
Focused on smaller – rather than drastic – room changes
Could use more references
The instructor is sometimes fast
Who it's for: According to Ewing, this course is ideal for anyone wanting to learn great design and decorating techniques. This includes casual enthusiasts, interior design students, and professionals who are new to the field.
Overall: An interior design course that works well as a standalone or with other interior design classes. If you're interested in the home-staging business or even looking to spruce up your own space, this class is a great pick. That being said, while it is on our top 10, this is definitely more of a "styling" course than an extensive design class!
What are the advantages of taking an online interior design class?
Simply put, there are plenty of advantages to taking an online interior design class:
Nurture a hobby or a career path
Learn college-level courses for a fraction of the price
Gain insight into a new field
Make any space look impressive
Pick up skills for working with clients
Buyers guide: what to look out for in an Interior Design Class:
Choosing the right interior design course for you can seem daunting, so we suggest you consider these points before making a choice:
Teacher's experience and expertise – you want to make sure that your teacher knows what they're talking about. So, taking into account a teacher's background and credentials can save you money and make your learning worthwhile
Develops skills – if you're investing your time and money into a class, you want to be sure you're getting value out of it. As we see it, the right course should help you grow in confidence and equip you with the knowledge needed to succeed in interior design
Aesthetic flair – while some people take an interior design course for practical purposes, it goes without saying that design is creative/artistic in some way. So, by the end of your course, you want to come away knowing your personal style and the skills to execute it
Syllabus and skill level – you want to make sure that what you're learning is right for your experience. For example, if you're an interior design student already, you might not need a course that goes over the basics of form/shape/color
Price – of course, you want something that's in your budget. But, it's also important to consider the value you're getting. For example, if a course is twice the price but is perfect for your skill level, taught by an expert teacher, and is 3x as long, that extra cost could generate more value in the end
How much do online Interior Design courses cost?
While prices vary across platforms and courses, here are some guidelines:
With MasterClass, a subscription will cost you $180 annually. Although this seems pricey, considering you get access to all 150+ courses, this is actually very reasonable.
Another subscription service, Skillshare is also a cost-effective way to learn from hundreds of teachers. With its annual subscription at $168, this works out at only $14 per month – that's cheaper than your standard Netflix plan.
If you're looking for an individual course, the Udemy classes here are at the $20 mark. So, if a subscription sounds like too much of an investment, these one-off classes are a great way to test the waters.
In the long run, subscriptions will save you money. But, this depends on what you're looking for and what you're willing to put into it. With MasterClass in particular, where classes are taught by industry experts, the value is pretty unbeatable.
How long does it take to learn Interior Design online?
The courses on this list range from between 40 minutes to 10 hours! And, with some classes including quizzes and resources, it really does depend on how much time you're willing to put in.
Generally, a good rule of thumb is to take the course length and multiply by 5 (which accounts for practice hours). This could mean reading articles, testing your design knowledge, or even trying your hand at some practical elements.
And, remember, you can watch the videos at your own pace and re-watch as needed.
Because most of these courses have downloadable resources, you also have handy references that you can study offline.
How do we rank our results?
We rank our results based on which courses we believe to be the best.
To an extent, it's hard to be objective. But the factors we consider are:
Teacher's experience
Provides transferable skills
Has a strong, varied syllabus
Is well taught and explained
Student feedback
Production values
Overall impressions
Where we can, we take these courses in order to review them accurately. Where we can't, we do extensive research on the course and its feedback.
Conclusion
If you're eager to learn interior design online, you're not short of options.
MasterClass is a standout option as you get to learn from two of the best interior designers today. Plus, with the all-access pass, you can take any – or all – of the 150+ courses taught by leading experts. Beyond interior design you can learn cooking, sports, and even gardening.
That being said, if you want to focus more on interior design, Udemy and Skillshare have a broader range of design-focused classes. In fact, teachers like Erikka Fogleman and Melanie Ewing even have a series of classes, so you can build a toolkit of interior design knowledge.
As far as standalone courses go, Tahhan's Intro to Interior Design Course (Udemy) is our favorite. This is because it packs in an impressive amount of info that's ideal for a new student. Plus, if you find a particular course area that appeals to you, you can explore this further by using Tahhan's course as a starting point.
All in all, there are tons of great options out there. And, hopefully, this review has helped you figure out which one is best for you!
Related articles: Best online fashion design courses, Best online watercolor classes
Frequently asked questions
What is the best online interior design course?
As we see it, Kelly Wearstler's Interior Design MasterClass is the best class out there. This is because you get to hear from a proven design expert. Plus, she goes beyond home design to show you some of her high-end projects, and even confides her creative process.
How much does an online interior design class cost?
In this review, Udemy's courses work out at $20 each. But, for MasterClass and Skillshare, you're looking at subscription costs of between $160-$180. This also gives you access to all courses on both platforms.
How long do online interior design classes take?
Here, classes vary from around 40 minutes to nearly 10 hours. There really is no set time, but you should account for study and practice hours.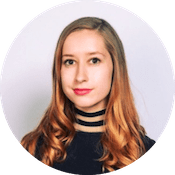 Rebecca graduated from King's College university with a first class honours in English Language, followed by a Masters' Degree in Eighteenth Century Studies.