If you're searching for the very best online fashion design courses, this article's for you.
Not everyone can afford the money or time to take a fashion class in person. But what if I told you that your dreams about creating your own collection can come true by learning fashion in the comfort of your own home?
We've looked at a multitude of online design courses and weighed up their price, value and suitability for students of varying skill levels.
After careful evaluation of the courses below we've come to the conclusion that our round up represents the best online fashion courses you can find in 2023.
Fit for beginners or intermediates, subject-specific or broad, business or style oriented, this list includes courses for any student.
So, arm yourself with a needle and a thread, and let's get into it!
What is the best online fashion design course?
These are our top 10 recommendations for fashion design courses available online:
Marc Jacobs teaches Fashion Design (MasterClass)
Fashion 101 | Design and Styling (Udemy)
Fabrics for Fashion Design (Udemy)
Our top choice is on the MasterClass platform. How many times have you seen Marc Jacobs' bags in the store windows? Or, watching Met Gala, wondered who is behind the beautiful Oscar de la Renta gowns on the red carpet?
MasterClass courses are an opportunity for you to learn from icons such as Marc Jacobs himself and the creative minds behind the Oscar de la Renta brand.
In addition to a cinematic quality learning experience, you get access to 150+ other MasterClass courses with world-leading specialists in their areas.
Whether you want to learn photography from Annie Leibovitz or creative leadership with global fashion icon Anna Wintour, MasterClass has you covered. And for a fair and moderate price. Uniquely, you can even share the cost of membership with family and friends.
They also have a refund policy to avoid dissatisfaction in case you change your mind. Find out more in our reviews of MasterClass and Best Masterclasses.
Alternatively, we recommend Coursera, another online platform providing lessons in different areas. Their courses are free (unless you want certification) and are provided by world-renowned fashion institutions, such as New School Parsons and the MoMA.
And last, but not least, you can explore courses on Udemy. Here you'll find courses on fabric, sketching, and pattern-making, like the courses provided by Nino Via and Veronika Lipatova.
Read our mini-reviews below for more details.
Best free online fashion design courses
If you're looking for a free but reliable course, we recommend you look at platforms like Coursera. Their courses come from a variety of renowned fashion institutions and many are free!
At the end of the course, you can upgrade and pay for a certificate that will allow you to share your level of skill on your resume or CV.
Best online fashion design course reviews
Platform: MasterClass | Teacher: Marc Jacobs | Length: 18 video lessons totaling 4 hours and 38 minutes
Marc Jacobs' most-known grunge collection got him fired – but it also won him the CFDA Womenswear Designer of the Year award. His experience and talent will provide you with detailed knowledge of fashion design from the point of view of one of the most respected designers of our time. You'll discover the process of creating clothes that transform the fashion industry.
What you'll learn:
Marc Jacobs' construction techniques
To find your own voice in fashion design
Ways to set the tone of your collection
Sketching techniques
How to work with various fabrics
Key aspects of surviving in the fashion industry
Methods for building your own unique collection
How ideas make it from the mind to the runway
Pros:
Provides first-hand knowledge of the fashion industry in all its aspects
Structured to teach you how to set up your very own collection
Open your mind to a new look on the world of fashion
Allows you to find your unique path and embrace your individuality
Provides access to a larger learning platform
Cons:
Focuses on a broad variety of topics but doesn't go in-depth. However, it provides an amazing base for you to start your fashion journey
Doesn't focus purely on fashion design. You will find bits of business and management in the course (which you might see as a plus)
Who it is for: Anybody interested in the world of fashion design. If you are a beginner then this is a great way to start. The quality of teaching is outstanding. And if you already have some experience this course will give you insight into fashion design from a business perspective too.
Overall: A great fashion design course based around high-brand fashion and brand management. While teaching you about the basics of design, it also provides important information on the business aspect of the fashion industry. The lessons are interesting and motivating, leaving you with a great understanding of the core of fashion design. Suitable for students of all levels.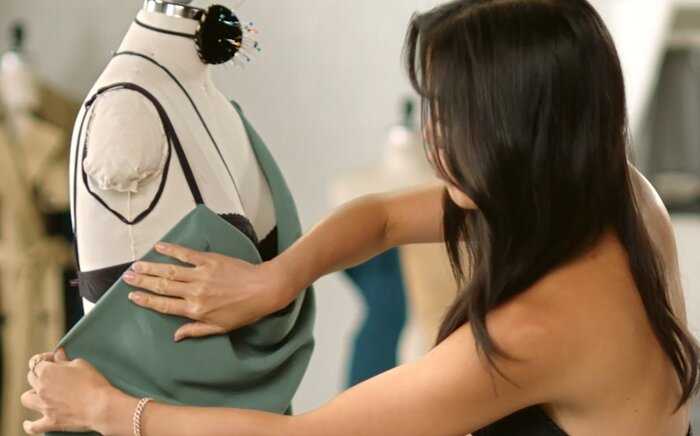 Platform: MasterClass | Teachers: Laura Kim and Fernando Garcia | Length: 13 video lessons totaling 1 hour and 57 minutes
You've definitely heard the name Oscar de la Renta. And if you haven't, you have seen their works on the red carpet. Billie Eilish, Taylor Swift, Sandra Bullock, the list of famous names that wear the creations of Laura Kim and Fernando Garcia is extensive. The creative directors of the luxury brand share their knowledge and experience in the fashion industry in this short but intense course on fashion design and creative collaboration.
What you'll learn:
Forming creative collaborations with other artists
Creating and developing your own fashion line
Working in a team
Finding inspiration for your unique design and the process of its creation
Planning your perfect fashion show
Maintaining a good working space and the environment when working in a team
Pros:
Excellent quality of teaching provided by high-class designers
Doesn't take a lot of time to complete but covers a lot of material
Very useful if planning to work with a partner/partners
Advises on the business aspects of fashion design
Great Oscar de la Renta case studies giving insights into the minds behind the famous dresses
Provides access to a larger learning platform
Cons:
Heavily focused on working with a partner. However, still provides useful insight for people who prefer to work solo)
Who it is for: Perfect for team players and people wanting to learn how to work with others in the fashion industry. Gives great preparation for working in a company or with people in general. Though it still would be useful for people not interested in that, gives great advice on finding your individuality through fashion. Suitable for beginners and intermediate.
Overall: A short, engaging, and useful course, taught by some of the most creative people in the American design industry. It has good structure, great quality of production, and takes you on a beautiful journey of self-discovery and collaboration in the world of fashion design. Takes you from the start and to the runway, basing its content on the path of a world-renowned brand.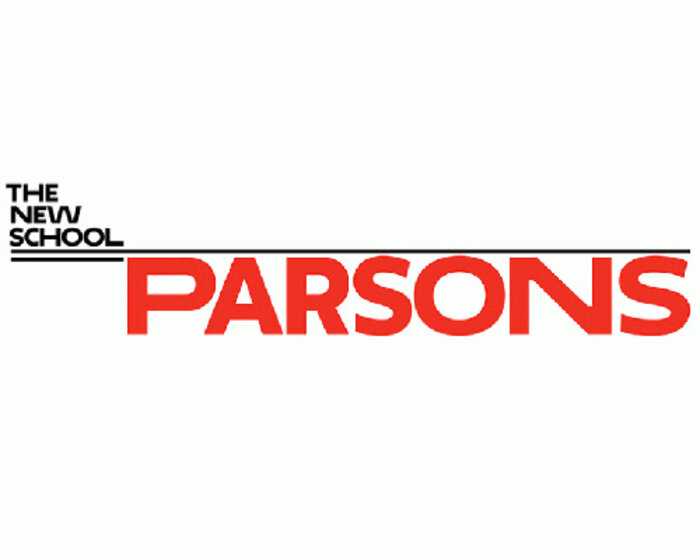 Platform: Coursera | Teachers: Keanan Duffty, Gabi Asfour, Susanna Moyer, Joshua Williams | Length: Approximately 10 hours to complete
The New School Parsons is a world-leading fashion university located in the heart of New York City. Their graduates include Tom Ford, Alexander Wang, and many other famous names. This is their online course on fashion design, providing you with an opportunity to learn from the professors of a top university in the fashion industry.
What you'll learn:
An understanding of the foundation of the fashion design process
Technological developments in fashion design and the future of the fashion industry
To work with new technology and artisanal design and craftsmanship
Ways to build your brand through the aesthetics and materials
How to observe fashion from the socio-political point of view and forecast fashion trends depending on the world around you
To be environmentally friendly while staying creative
Pros:
Opens the world of futuristic fashion
An opportunity to attend a prestigious university course for free
A great possibility to establish your sense of style and your own brand
Lots of amazing information with very high relevance in our nowadays world
Aids you in both solo and collaborative work ethics and ways
You get a shareable certificate at the end of the course
Assessment and deadlines – assign your own deadlines and adjust them to your personal schedule
Cons:
Is a part of a 3-part course pack on Fashion design and business which does take a lot of time
Is suited for intermediates only
Who it is for: People with some experience in the fashion industry wishing to rise their qualifications. Ideal for those interested in progressive new fashion waves connected with technology. Would not be suitable for beginners or people who are looking for a short basics course.
Overall: A saturated, intense course that will give you top-tier knowledge in the fashion design and business industry. A great chance to attend a course at a fantastic university, but only suitable for intermediates. However, if you have time and dedication, the 3 part course pack that this course is a part of is an outstanding way to improve your knowledge and qualifications. 
See also: best Coursera courses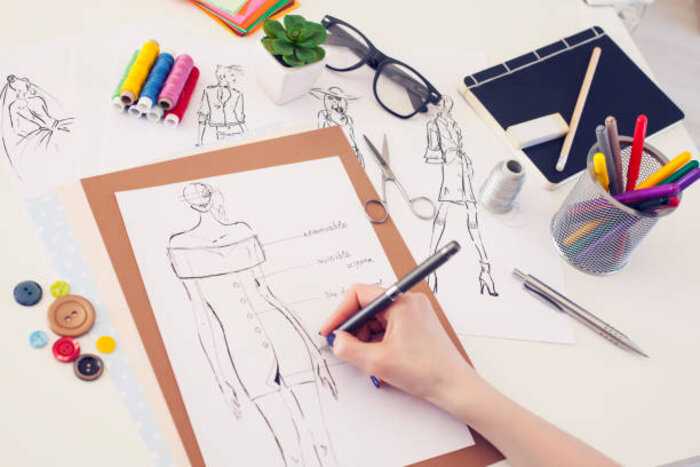 Platform: Udemy | Teacher: Nino Via | Length: 7 video lectures totaling 32 minutes
Nino Via is a FIT (Fashion Institute of Technology, NYC) graduate, with experience working in the Fashion Institute of Design and Merchandising and the Ralph Lauren fashion brand. His short, but very helpful and engaging course is a perfect chance to learn the most basic and needed skill in fashion – sketching and developing your ideas on paper.
You'll learn how to:
Sketch a '9-head Croqui'. What is a 'Croqui' you ask? Take this course and find out!
Keep and maintain your designer journal/sketchbook, a tool so crucial for fashion design
Master correct pencil techniques to create the best sketches possible
Establish balance in a piece in accordance with the natural movement of the body
Pros:
Quick and efficient course
Doesn't require experience or prerequisites
You will only need your sketchbook and some pencils
Easy to follow, inspiring teaching methods that help you open up as an artist and designer
Sketching helps you make your own portfolio which is very important if you want to pursue fashion design further
Cons:
Beginner oriented – though, if that's you, then it's not really a con!
Focuses strictly on fashion sketching
Who it is for: Beginners looking to start their fashion journey and people wishing to refresh their fashion sketching knowledge. Suitable for all age groups and qualification levels but mostly will be found useful by beginners.
Overall: This course gives you a short but filled with an informative introduction to the fashion world. All great collections start with a sketch so it's the very base of fashion design. Nino Via's friendly and caring approach makes this course a fantastic opportunity to pick up on fashion design as well as art and sketching in general.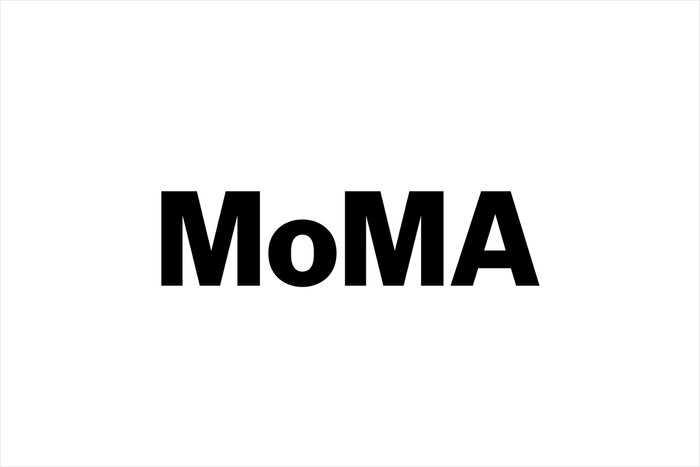 Platform: Coursera | Teachers: Paola Antonelli, Stephanie Kramer, Michelle Millar Fisher, Anna Burckhardt | Length: Approximately 20 hours to complete
Taught by the senior curators and assistants of the department of architecture and design, this course is a journey through time and place in the history and future of fashion design. The MoMA is a world-renowned arts institution that has been tracking the development of art and fashion for years, making this a unique opportunity to learn about the amazing world of fashion design.
What you'll learn:
Developing critical tools in the judgment of fashion design
Investigating garments through different lenses – can a dress be political? How much does fashion impact our society? What does the future of fashion hide?
Understanding the lifecycle of clothing – you will learn the importance of environmental sustainability and where it can be found in fashion
How to see fashion and design as powerful tools that can leave a significant mark on society
Pros:
Unique opportunity to see garments from all around the world that are used as case study examples in the course
Taught directly by the designers, historians, makers, and artists who work in the fashion industry, providing useful insight
At the end of the course you can acquire a shareable certificate to add to your qualifications
100 % online – this course is made for you, so you can adjust it to be fit to your schedule with flexible deadlines
Has subtitles in Arabic, French, Portuguese (European), Italian, Vietnamese, German, Russian, English, Spanish
Top tier quality of production and structure
Cons:
This is not a quick course – it does require time and dedication
Does not focus on one specific thing – covers more theoretical and historical aspects of fashion design
Who it is for: This course is suitable for both beginners and intermediate. It will be a useful addition to seasoned designers because of its high-quality teaching and material but people who haven't tried themselves in design yet will also find this course interesting and helpful.
Overall: A great opportunity to dive into the world of fashion design and learn not only the practical parts but also the history and reasoning behind some of the most influential design pieces. Taught for free by one of the most famous art museums of our time, this class is a fantastic way for you to explore fashion design and history.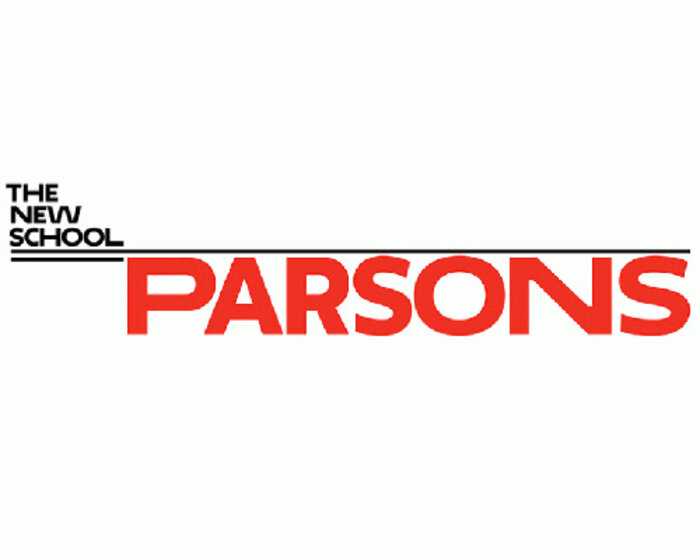 Platform: Coursera | Teachers: Laura Lanteri, Lucy Jones, Amanda Hallay, Sydney Price | Length: Approximately 11 hours to complete
Another course in our list provided by the New School Parsons design university. This specific course focuses on the growth of the fashion design industry and is taught by the heads and founders of the Parsons school of design. Learn how the history of fashion design unraveled from small shops into the luxury brand empires we see now from the people that taught and guided the masterminds behind the fashion houses.
What you'll learn:
Developing a holistic product lifecycle
How to engage with media and communities in the fashion world
Ways to advance your fashion business using the systems models
What goes on behind the scenes in the fashion industry
The importance of core values in a brand and how to keep their integrity
Ways to adapt to the changing standards of the industry
Pros:
High quality in-depth teaching
Shareable certificate available at the end
Teaches you effectively on the important aspects of business and management in fashion industry
Gives you an opportunity to create an ethical and sustainable brand
Is consistently rated 4.8/5 stars
Have your own schedule – flexible deadlines and assessments
All Coursera lessons are free (without certification). You just have to make an account
Cons:
Intermediate oriented – minimum 2 years of experience required
Heavily focused on the business aspect of the fashion design industry
Who it is for: People who are looking for ideas and advice to develop their own fashion brand. Is not suitable for beginners and does not touch on the basic applied aspects of fashion design and garment making.
Overall: A course saturated with important and useful information that will be very helpful for business-oriented people or starting designers trying to launch their brand. Learn from the examples of the past and the predictions of the future and become the new addition to the world of progressive and mindful fashion design. Perfect for someone who is looking to add another qualification to their specialty.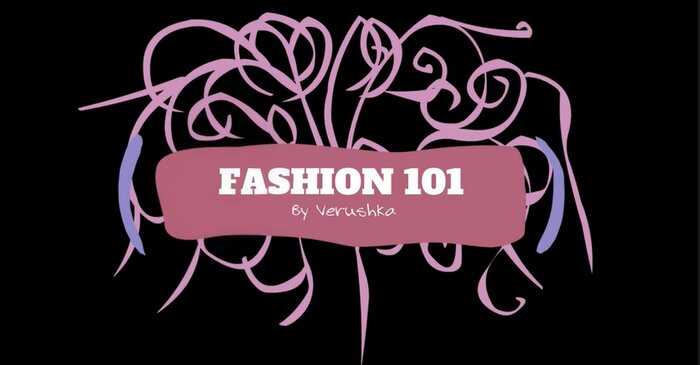 Platform: Udemy | Teacher: Veronika Lipatova | Length: 40 video lectures totaling 1 hour and 54 minutes
Veronika Lipatova is a specialist in the fields of fashion design and style. Her works have been published in high brand luxury magazines like Vogue and Vanity Fair. With over 10 years of working as a stylist and costume designer on sets of commercials, TV shows, and programs Veronika is at the top of her game. This course is a combination of all of her most useful tips and tricks for beginner designers.
What you'll learn:
Do's and don't of pattern mixing
The logic and approach behind a successful styling idea
How to use the balance in fabric and silhouettes and create the perfect garment for a specific body type
The most common fashion terminology used by the people in the industry
How to emphasize and change the perspective on a human body with a garment
Pros:
Caring approach and teaching techniques allow you to personalize the course to your liking
No prior knowledge of fashion design is required
Includes many exercises, tasks, and quizzes, to keep the learning interesting and motivating
If you are looking for a well-adaptable course to your learning pace and requirements – this is the right course for you!
Will help you achieve long-term impact not only on your mind and knowledge but also on your wardrobe
Cons:
Beginner oriented – is not suitable for intermediate or advanced, covers only the basics of fashion and style
Who it is for: Students at the start of their journey, looking for an experienced teacher to guide them in the right direction.
Overall: A good learning opportunity that covers all the important basics of fashion design. Doesn't take a lot of time but provides enough high-quality material to teach you the introductory aspects of design. Great for those who would like to proceed with it as a hobby or a side qualification. Very helpful if you are struggling to find your own style or the garments that will fit you perfectly.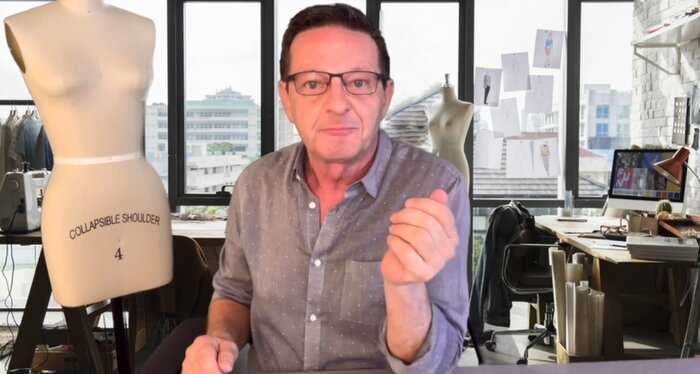 Platform: Udemy | Teacher: Nino Via | Length: 13 video lectures totaling 56 minutes
Another Nino Via course, in which the F.I.T. graduate explains the basics of fabric manipulation and fashion design. His experience in the fashion industry and working with such establishments as Ralph Lauren makes this course a great subject-specific class that will teach you a lot about fabric manipulation that is crucial to fashion design.
What you'll learn:
Characteristics and properties of different fabrics and how to handle them
Finding your voice in your own collection
Choosing the appropriate fabric for your design and working with silhouettes and shapes
Tips and tricks on how to dye and stress difficult fabrics – thinking about giving new life to your old jeans and experiments with it? This is just the right thing for you!
To elevate your inspiration using the fabrics surrounding you
Pros:
All you need is just love for fabric and design, no extra requirements needed
Very subject-specific, close focus on a specific theme allows for the teacher to go in-depth on the material
Get inspired to look around you and find your own style in fabrics surrounding you
Conscious about the environment and sustainable usage of fabric
Includes exercises and tasks that let you apply the knowledge gained through the course
Cons:
Subject-specific, does not cover a wide variety of material
Beginner oriented
Who it is for: Beginners looking to start their fashion journey from the textile aspect of it – this course is perfect for those who are interested in fabrics and draping. However, it can also be found useful by intermediates wishing to review their knowledge of the basics.
Overall: A motivating and quick course that will leave you with a great level of knowledge on fabric manipulation and textiles. Important and valuable for anyone who is interested to pick up on fashion and style. We recommend it for those who want a short class that targets one specific learning goal.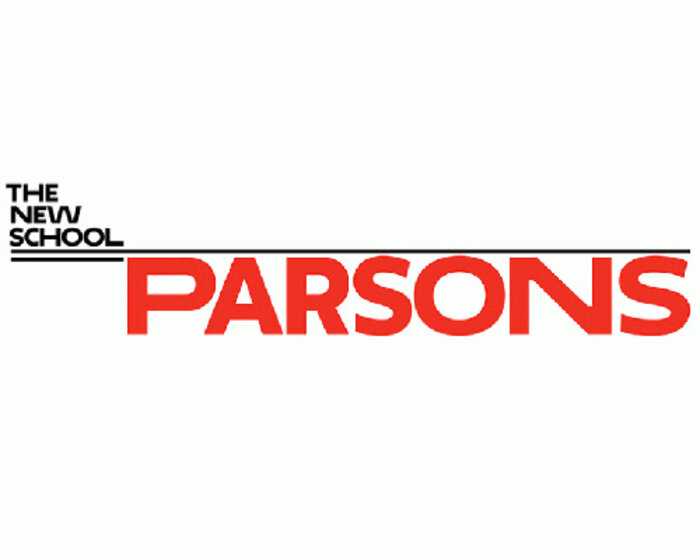 Platform: Coursera | Teachers: Sean Chilles, Leslie Holden | Length: Approximately 17 hours to complete
This innovative course from the New Schools Parsons university of design focuses on the futuristic hybrids between the physical and digital worlds making a new creative reality. Taught by the founders of the Digital Fashion Group, this course is an outstanding opportunity to take a new look at fashion and technology, opening a new field of creative possibilities.
You'll learn how to:
Blend the physical and digital worlds together
Explore the rise of the fashion avatar
Understand the progression and trajectory of fashion design
Appreciate the Metaverse and its pressure on the design world
Analyze the impact of technology on the fashion industry and consumption
Pros:
Craft your own Digital Fashion Reality Manifesto to set and clarify your intentions so that they are understood and respected by others
Includes a shareable certificate at the end of the course
Flexible deadlines and customizable schedule
Stay on track with the most innovative ideas in the fashion industry
Consistent 4.7/5 rating reviews
Cons:
Not beginner friendly, is only fit for advanced level students
Focuses only on technology related aspects of fashion industry
Who it is for: are you a seasoned pro looking to expand your understanding of what fashion is or could be? Then this course is just for you! However, if you are a beginner or someone searching for a more traditional approach then this course is not the one.
Overall: An outstanding course presenting a progressive and fresh look on fashion design. Difficult and intense, it has a heavy focus on technology and the Metaverse, explaining the future of fashion. It's not the best pick if you want to learn the applied art of fashion, but for those, who have already mastered the basics, this course will set a great challenge and provide valuable insight.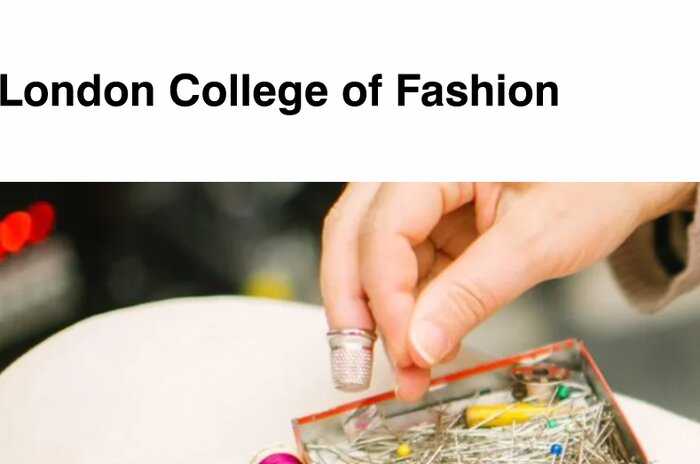 Platform: UAL | Teachers: Alice Wellbeloved, Daniela Bomba, Alexis Gane | Length: 6 weeks
This course is taught by the professors and graduates of the University of Arts of London. It's a detailed overview of the fashion design process presented to you by the best of the best in the fashion design industry. These lessons have incredible quality and leave you with a very prestigious certificate.
What you'll learn:
Illustrating a unique fashion template
Working with different fabrics and styles
The process from the idea to the catwalk
Keeping a sketchbook with all your design ideas
To develop your own capsule line
Pros:
A very credible certificate received at the end of the course
Covers a very wide range of topics in the field of fashion design industry
Personalized feedback from the course tutors
Gives you practical and hands-on assessments
Develop your own 6 piece capsule collection that will have your own unique tone to it
Cons:
This course is expensive – but, if you have the time and resources, then this would be a good investment
It is also lengthy. The course lasts 6 weeks and we understand that it might not be ideal for everyone, but its length allows it to cover more material than shorter courses
Who it is for: People with time and resources to dedicate. Suitable for both beginners and intermediate, this course would be amazing for those who are looking to pursue fashion design as a career but aren't sure of their decision. It gives a real-life taste of being enrolled in a Fashion Design university program and excellently prepares you for one.
Overall: This course is different from others in our list because of its length and price but it's the closest you can get online to being enrolled in an actual university program. It has impeccable levels of production and structure and is taught by successful and known fashion designers. If you choose to partake in this course you should be prepared for a real challenge but also a very high reward.
What are the advantages of taking an online fashion design course?
Lifelong skills. Become your own designer – learning how to work with fabric will teach you ways to make your own clothes.
Become better at fashion and style. Get creative with your closet, find out what styles fit you best and how to dress a specific body or face type
Find your own unique voice in clothing. You may be the next Marc Jacobs, the only thing left now is to find that personal tone in design.
Develop your own fashion brand and start your own line. Make your dreams come true and gain valuable experience in the industry.
Save time and cover wide areas of knowledge. Your classes are at the reach of the hand. Work at your own pace, set your own deadlines, and control the way you are learning for the best journey and results
Buyers guide: what to look out for
Below you can find a few things you should be looking out for when choosing your online fashion design course.
Length of the course: think about how much time you have on your hands and how much of it you can spend on the course. Thankfully, there are options for everyone.
Price: some are expensive, and some are free. It all depends on how personalized you want your learning to be.
You should also look at how specific you want your course to be – are you interested in a specific aspect of design or would you rather cover the subject area as a whole? That usually also affects the length of the course.
Teacher qualifications – think about who you want to be your teacher. It's incredibly important to have a good teacher who you trust to deliver only the best quality material.
What is your goal for the course – are you thinking of pursuing fashion design as a personal hobby or are you planning to be the next big designer? Think about how dedicated you are to the subject and consider options that are fit best for the outcome you desire.
How much does it cost?
In this article you can find a wide price range, starting from completely free courses and ending with 480$ for a course. But, to be honest with you, in this case, price doesn't equal quality.
The fact that a course is free doesn't mean that it will be worse than the expensive one, they both can be equally great. However, the more expensive the course the more personalized your experience will be. Cheaper courses usually do not include graded assessments, student-teacher communication, or individual feedback, but they are also more accessible and usually require less time to complete while also providing a good quality of education.
More expensive courses also generally last longer than the cheaper options. Personalized assessments also mean a lot of time and dedication to them, with a lot of work and effort needed. So if you're looking for a shorter and more precise option, the cheaper courses will be more suitable.
Some courses also come as part of a larger learning platform, such as MasterClass. Their subscription includes in itself a wide variety of different courses on any imaginable topic. By buying the subscription you are definitely getting your money's worth and investing it into your potential future interests.
How long does it take to learn fashion design?
You can find courses varying from a couple of hours to weeks. Here is how to figure out which ones are the best option for you.
It usually depends on the specifics of the course. Think about how much you want to learn, whether there is a particular area of interest, and what are your main goals for the course. Based on that you will see that shorter courses usually focus on one specific aspect of fashion design, and, while they do go in-depth on that aspect, they don't cover the other material that's important in the industry.
However, if you feel like you don't have enough time to dedicate to a full-time long course, then a shorter option might be just the right pick – focus on one topic now and discover another later.
All of the courses are adjustable to your own timetable and allow you to set your learning pace. Manage your own deadlines and assignments. Might be useful to also think about out-of-class practice.
Conclusion
If you find yourself interested in fashion design, there are definitely plenty of options to choose from.
You might want to consider MasterClass as your choice. With MasterClass you can open up not only the world of fashion with Marc Jacobs and the team at Oscar de la Renta, but also many other interesting areas that you might succeed in. Don't miss out on the ability to learn from world-leading experts in their fields.
Coursera remains the best option for free courses, provided by top universities. Their courses are targeted towards independent work and have very flexible schedules to help you adjust the lessons to your liking.
Udemy is another platform you should look into if you're interested in quick and effective subject-targeted courses that will give you a good beginner's base in one or another important base aspect of fashion design.
Hopefully, you found this article useful for finding which online fashion design course is the right for you!
Related articles: Best online graphic design courses
Frequently Asked Questions
What is the best online fashion course?
Our top choice is the MasterClass course on Fashion Design taught by Marc Jacobs. It's a well-rounded course that will be useful for beginners and intermediates. Plus, the subscription to the platform provides you access to 150+ other lessons. 
How much does the best online fashion course cost?
The courses in this list vary in price from free to couple hundreds of dollars for the course. The MasterClass subscription is 14 $ per month, making it a reasonable price for the platform. 
How long do online fashion courses take?
Courses range from a couple of hours to several weeks. We recommend you choose a shorter course if you are interested in pursuing fashion design as a hobby, but if your goal is your own collection then we suggest you look into longer classes. 

Maria is a second year English BA student at King's College London with a real passion for creative writing, reading, and anything connected to text in general.