James Suckling is one of the world's most influential wine critics. To date he's sampled over 225,000 wines across a career that's spanned 3 decades.
It's safe to say he knows a thing or two about wine!
But exactly how good is the James Suckling MasterClass, can you really learn about wine online, who is it for and is it worth the money?
These are some of the questions I'll be addressing in this James Suckling MasterClass review.
But first, the highlights:
.
Quick summary
You'll learn:
Tasting techniques to help you appreciate wine
To rank wines by the 100-point rating system
How to discern flavors and aromas
What goes into winemaking from vineyard to bottle
How to store wine and curate your own wine cellar
The various ways to read a wine menu
How to understand (and break) the rules of wine pairings
Pros
Learn from a renowned wine critic
Great demonstrations and visuals
Excellent and resourceful Workbook
Comprehensive delivery style
Cons
Most wines are high-budget (over $50)
Documentary-style rather than lecture-based
Less attention on how to train your nose
More of an intermediate-level course
Length of course: 2 hours and 22 minutes, divided into 11 lessons.
Best for: Lovers of wine, fans of James Suckling, and those looking to learn more about the world of vino! Less suited for complete beginners expecting a how-to guide.
Overall: A rare opportunity to learn appreciation from James Suckling himself. Ample demonstrations and a detailed workbook enable you to delve deep into the world of wine. Those with some knowledge will benefit most, but there's something for everyone. This class has transformed the way I appreciate and enjoy wine!
Here's what this James Suckling MasterClass review will cover:
About James Suckling
About MasterClass
A sneak peek of what's inside
Pros and cons
Who it's for
How much it costs
Is there anything better?
What others thought of the course
How unique the content is
The final verdict: is it worth it?
So, let's get started:
About James Suckling
If you're here, you likely already have some idea of who James Suckling is and what he's known for. That being said, I'll spare you the biography and sum up some key career points:
One of America's top wine critics, James Suckling is now known internationally and launched his own wine media website in 2010
Starting out as Assistant Editor for Wine Spectator, he's tasted close to 225,000 wines and has 3 decades of experience behind him
Hosting his own esteemed wine tastings worldwide, he also has his own wine bar in his wife's — Marie Kim-Suckling's — Euro-Korean restaurant
If you haven't done so already, it's worth checking out Suckling's MasterClass trailer:
About Masterclass
Founded in 2015, MasterClass is an e-learning platform with over 90 courses to date.
Unlike other online courses, MasterClass is hosted by celebrity teachers who are experts in their fields.
Classes include cooking by Gordon Ramsay, leadership by Anna Wintour, and directing by Martin Scorsese, and film scoring by Hans Zimmer.
With this in mind, it's no surprise that MasterClass has risen to the top of online learning.
But, having taken many MasterClasses myself, I can say that it isn't for everyone.
So, in this James Suckling MasterClass review, I'll weigh up the pros and cons to help you decide whether this course is for you.
An inside look into James Suckling's MasterClass
James Suckling's MasterClass is 2 hours, 22 minutes long, and consists of 11 video lessons. As well as this, MasterClass also provides you with a 32-page Workbook, which includes:
Reading list
Glossary of terms
What you'll need
Tasting tips
List of wines
To give you a better idea of whether this course is for you, here are my highlights of each lesson:
Chapter 1: Introduction
"You're not going to become a master sommelier. And you don't have to be one."
In this section, Suckling sets out his aim to help you appreciate wine. As he says, there are certain factors you need to consider when tasting wines, and it's also important to understand the wine-making process.
So, in this chapter, you'll learn the following:
How Suckling approaches wine-tasting
Suckling's background as a wine taster
What he hopes you'll take away from this course
How to enhance your wine appreciation
With this broad scope set out, MasterClass takes you on to:
Chapter 2: Tasting Techniques: Conducting a Blind Tasting
With reference to his "100-point rating system," Suckling takes you through a blind tasting of various wines. Without seeing the wine or bottle, Suckling relates the factors to bear in mind while tasting.
This lesson also teaches you how to:
Understand what makes high-quality wine
Rank wines by the 100-point rating system
Set up your own blind tasting
Decant and aerate your wine during tastings
In this chapter, Suckling introduces you to 7 different wines, which he tastes and evaluates in real-time. He takes you through the points he considers when blind-tasting, and even demonstrates how you can tell where a wine is from.
While this chapter was interesting, it definitely felt more like a fly-on-the-wall viewing as opposed to any solid teaching. Suckling's style of delivery is highly demonstrative and led by examples.
He clearly has extensive knowledge of wines and their vineyards. If you're a beginner, I'd suggest following the Workbook chapter to better understand Suckling's terms.
Chapter 3: Discerning Flavors and Aromas: Student Tasting Experience
In this section, you sit in on a student tasting experience. While taking you through various tastings, you're also witness to a Q&A session, where Suckling answers questions from his students.
With emphasis on hosting your own wine tasting, Suckling teaches you:
What wines to serve first and why
How to select wines within your budget
The qualities you should look for in different wines
How to approach wines by sight first
For me, this was the most memorable section of the MasterClass. Suckling gives his students a generous selection of wines, and dedicates plenty of time to explaining the qualities of each one.
His tasting follows a logical structure of wines from light to dark, and focuses on the nuances between different types. He even teaches you how to hold and swirl a glass, move the wine in your mouth, and determine a wine's flaws.
I found this section well-balanced in its teaching of fact and theory. Suckling tells you what to look for in a wine's color and "finish," but also welcomes students' opinions and preferences.
Overall, I learned a lot about how to assess wines and understand their origins, but found the lesson "relaxed" enough that it granted students' opinions over a right/wrong approach to tasting.
Chapter 4: Meet the Maker: An Introduction
With Suckling's aim to show you how much work and passion goes into a bottle of wine, he takes you to meet Albiera Antinori — CEO of Antinori wine company.
Innovators of the "Super-Tuscan" wine revolution, the Antinori family are famed for their Tignanello wine, which Suckling discusses with Antinori in detail.
In a documentary-style lesson, you learn about the history of Marchesi Antinori, which dates back to 1385. Antinori and Suckling discuss the changes these wines have taken over the course of time — as well as what's stayed the same.
This lesson offered great insight into the history of one particular wine, and traces its development into the "Super-Tuscan" wine it's renowned as today.
Antinori also draws your attention to the vineyard and its conditions, showing you just how much effort is involved in controlling certain factors.
Here, Suckling achieves 2 goals: to let you in on the history and production of wine, and to introduce you to the concept of vertical wine tasting:
Chapter 5: Appreciation on Location, Part 1: A Vertical Tasting
This section focuses on a vertical tasting of Tignanello wines. You get the rare chance to hear from both Suckling and Antinori about the variables that have influenced Tignanello.
By the end of the lesson, you'll learn:
The differences between horizontal and vertical tasting
What to look out for when tasting vintages
Tignanello's characteristics across the years
Tuscany's history of wine fermentation
What goes into the wine-making process
Where the future of wine is headed
In this chapter, Suckling and Antinori taste vintage Tignanello wines and discuss their characteristics. Antinori gives particular attention to the conditions that affected the wine each year, including water management, drainage, and how they equipped the vineyards.
It was fascinating to hear how wines made in the same vineyard could alter so much due to many factors. This lesson focused a lot on the artisanal history of wine-making to help you better appreciate the vineyard-to-bottle process.
Like in the student tasting session, the pair also discuss the characteristics of each Tignanello as they appear in the tasting. This includes the emphasis on the nose, whether the wine achieved "balance" and how the conditions affected the wine's acidity and finish.
Chapter 6: Appreciation on Location, Part 2: Barrel Tasting
Here, Antinori and Tignanello director, Stefani Carpaneto, introduce you to their cellar storage and allow Suckling to taste their "Solaia" wine from the barrel.
In this section, Suckling takes you through the different types and sizes of wine barrels, with attention to the influence of wood and the aging process. He also tells you what to look out for when tasting from the barrel, and how this differs from bottle-tasting.
Like in the previous section, you also learn how a wine's conditions alter its components during tasting — such as length, wood, and balance.
Overall, I found this section really interesting and probably unparalleled in its uniqueness. You get a glimpse at one of the world's most famous wine cellars and hear from the CEO about how the wine has evolved.
While introducing you to some of the factors that affect wine within the cellar, such as humidity and temperature, Suckling takes you on to consider:
Chapter 7: Primary Factors of Influence: In the Vineyard
"When I drink that glass of wine, I think about the history — the people"
In this chapter, Suckling steps back from barrel tasting to where wine begins: in the vineyard.
As mentioned, Suckling's overall goal in this MasterClass is to teach you how to appreciate wine and the work that goes into it. So, Suckling takes you through the various factors that influence wine-production. As he states, "it's all here in the vineyard."
By the end of the lesson, you'll gain insight into:
How soil influences grape growth
Who viticulturists are and what they do
The impact of weather/climate on vintages
What makes Tuscan wines so special
The regions in which grape varieties thrive
How grapes' sugars transform into alcohol
For me, this chapter was a thought-provoking introduction to the history of wine-making. As Suckling asserts, winemaking is historical, artistic, and scientific. Because of this, it's hard to sum up in one class!.
Nonetheless, I found that his teaching linked well to the earlier lessons on wine tasting. For example, I better understood how soil influences wine and how it can be detected in the tasting.
It was also great to hear about the pros and cons of different regions, such as the impact of climate and soil, and the types of wines that thrive in certain areas.
So, while it would be impossible to understand wine's entire geography from one lesson, this class definitely enhanced my appreciation of wine-making as an artisanal trade.
I'd say it's more of a "gateway" lesson into the world of wine, and introduces you to the wealth of knowledge there is to discover.
Chapter 8: Storing and Curating: A Home Cellar
"Everyone should have a wine collection"
In this section, Suckling takes you into his own wine cellar. He recounts his personal history of wine-collecting and gives you some ideas of where to start.
As he puts it, you don't need a fancy cellar to start collecting wine, and anyone with any budget can do it.
Here are my main takeaways:
How to begin and regulate a wine cellar
Methods for organizing your collection
Selecting the right wines for aging
How to store wines that have been opened
The differences between cork vs. screw caps
What to look for when choosing old wines
How to curate your collection
Suckling also gives some great selling points for why you should have a wine collection, including getting your money's worth for your bottle, sharing experiences with friends, and watching your wine evolve.
Chapter 9: Education and Etiquette: Reading a Wine List
"There's no right or wrong in ordering a wine in a restaurant"
In this 1-1 discussion with winemaker Lamberto Frescobaldi, Suckling breaks down a series of wine lists so you can read and understand them. Frescobaldi also shows some of his own menus, and tells you why he structures them the way he does.
With these lists as the basis for the class, Suckling teaches you:
Strategies for interpreting a wine list
Various ways lists could be organized
How to connect with your sommelier
Etiquette for complaining about a wine
Wines by the glass vs. by the bottle
Rules to follow when bringing your own bottle
This section focuses on how to navigate a wine menu and determine which wines are worthwhile. Frescobaldi even sheds light on how he helps customers feel at ease when discussing wine choices.
I really liked Suckling's advice on bringing your own bottle, as it wasn't something I knew much about in terms of etiquette. It could at least save you an embarrassing moment and help you build a good relationship with your sommelier!
Suckling also doesn't shy away from telling you what he considers red flags on a wine menu. This includes when you should and shouldn't buy wine by the glass and when you should be uncertain about wine quality.
He also shares some useful information about how restaurants buy and mark up their wines differently. If you're looking at wine menus abroad, this could come in handy!
Chapter 10: Breaking the Rules of Pairings: A Tuscan Luncheon
"A lot about wine and food pairing is texture."
In this chapter, Suckling brings you to a "Tuscan luncheon" prepared by his wife, Marie, and shared with family and friends. Here, Suckling's aim is to help you rethink the way you pair food and wines.
With this in mind, you'll learn how to:
Create more dynamic food-and-wine pairings
Make use of wines while preparing/cooking
Select wines that complement certain dishes
Understand what a good wine should do with food
Determine which flavors work well together
Break the rules to discover exciting combinations
If you're looking to host your own dinner, or to even make better choices when drinking at a restaurant, this chapter will likely be eye-opening for you.
While Suckling relates some tried-and-tested pairings, he also encourages you to rethink the relationship between wine and food, and to subvert classic combinations in favor of new ones.
For example, Suckling shows you how you can pair red wines with fish and use high quality wines in the cooking itself. He also shows you an array of courses that you can experiment with, including kimchi pancakes, buttery pasta, and gelato.
I really liked how this chapter gave a glimpse into Suckling's family life and how they enjoy wine as a collaborative experience. You'll learn how to mix up pairings to make for new flavor experiences and to break the rules of what goes with what.
One standout for me was Suckling's decision to add wine directly to ice cream. It was really exciting to hear his expertise and to watch the family enjoy the experience of eating and drinking together.
Being joined by wine experts Frescobaldi and Giovanna Moretti, this was also a great fly-on-the-wall look at a group of specialists discussing their food-and-wine preferences.
Chapter 11: Closing
In his closing, Suckling summarizes what he aimed to teach you in this course. As he says, he hopes it gives you the confidence to host your own tastings and converse about wine with others.
More than this, he emphasizes wine-tasting as a communal experience and the sharing of moments between people you love.
For me, I definitely took away a deeper understanding of wine as something collaborative, from production to tasting, and came away with a stronger appreciation of just how much goes into making a single bottle of wine.
Insisting that we use his class as a springboard into further experience, Suckling reminds you that "the journey with wine never ends."
What I liked about James Suckling's MasterClass
Unique Chance to Learn from James Suckling
With over 30 years' experience as a wine critic and journalist, James Suckling is an enviable source when it comes to wine teaching. In fact, his career to date has made him a household name both in the States and internationally.
This MasterClass is the first time Suckling's taught an online course, and this makes it an unrivalled opportunity.
Seeing as he takes you to the vineyards of Tuscany, lets you in on a student tasting, and even hosts his own wine-and-food tasting event with friends and family, this course gives you a lot for your buck.
Great Demonstrations and Visuals
In this course, each video has informative visuals such as diagrams, charts, and glossary terms. These appear on-screen to complement each lesson and are a great way of breaking up the content.
If you're a visual learner, you'll likely find this helpful when it comes to remembering details. It also makes a huge difference to have visual demonstrations on screen rather than just hearing about the process.
I also found this a useful way to distil complex information into an easily digestible format. Whether you're viewing them in the Workbook or in the videos themselves, these diagrams really help to reinforce your learning.
Excellent and Resourceful Workbook
Honestly, I don't think this course would have packed the same punch without the Workbook. Along with chapter summaries and a wine index, MasterClass has clearly made this a workable document so you can take learning into your own hands.
It includes practice exercises, diagrams, tasting questions to print and follow. So, while the course is just over 2 hours, you've plenty of resources to take your learning beyond the lessons.
Comprehensive Delivery Style
Unlike some teachers on MasterClass who seem deliberately evasive so as not to give away their "trade secrets," Suckling tells you exactly what he means in minute detail.
From discussing the impact of volcanic soil on wine to listing the climatic differences between Burgundy and Bordeaux, Suckling clearly demonstrates his expertise in his field.
In fact, a lot of his teaching is informative in an almost documentary style. He likes to show you exactly what he's talking about by taking you through the Tuscan vineyards and decanting wine from the barrel.
I came away with a lot of notes, which, to me, is testimony to just how informative the class was. It also gave me plenty of sub-topics I could look deeper into for myself.
What I think could be improved
Most Wines Are High-Budget
One downfall of this MasterClass is that most of Suckling's wines are high-budget. While he believes anyone can have a wine collection, he strongly suggests that drinking cheap wine is a waste of time.
As I saw when looking for student feedback, a lot of viewers were disappointed that they couldn't afford the wines in the index. It would've felt more accessible to have at least some wines that were low budget.
Documentary- Rather Than Lecture-Based
As mentioned, Suckling's MasterClass has a documentary feel to it. This is because a lot of his teaching is fly-on-the-wall type footage of him discussing wine-making with viticulturists, or giving a live class.
For some, this is a great way to learn. You get immersed in the wine-making environment rather than just hearing Suckling talk. The class feels like you're gaining an over-the-shoulder view of the wine world.
While this is a pro for some, if you're looking for more lecture-based learning, this might not be the course for you. I personally think Suckling does his best to balance his teaching, but it's worth noting that his teaching isn't always direct.
Less Focus on How to Train Your Nose
When taking this course, I expected more emphasis on how to train your nose. I thought Suckling would teach you how to detect notes and distinguish between qualities.
As many students found, this course didn't give them the tools they needed in this respect. In fact, you're launched straight into a blind tasting, followed by a student session, where everyone knows at least a bit about wine.
The student session in particular felt more like a discussion rather than a class. Suckling tells his students what he's detecting but doesn't really explain how they can detect it for themselves.
In fact, the students seem to know more than most beginners would. I also got the impression there were other classes prior to this one, perhaps where Suckling taught them more about the foundations of wine-tasting.
More of an Intermediate-Level Course
As I pointed out, this class doesn't seem suited to beginners. Suckling doesn't teach you how to describe wines. If you can't detect apricot in your Pinot Noir, Suckling won't help you find it.
Because of this, I'd say this course is more intermediate. You'll learn some interesting history about winemaking, and even pick up some new terms, but you won't learn how to detect notes.
Without access to the Workbook, you'd probably also struggle to understand all the terms. MasterClass has done a great job of defining most words beneath the video, but Suckling definitely speaks using jargon that might escape your understanding.
Who is this course for?
In my opinion, Suckling's MasterClass is best suited to someone who's:
Equipped with a basic understanding of how to describe wine
Keen to hear wine discussed by a leading wine critic
Interested in the history and techniques of wine-making
Eager to develop their knowledge of wine types
This course is best suited to someone with some knowledge of wine. Perhaps you've been to a taster class and are looking to become more sophisticated in your language. You might also want to broaden your knowledge of wine types and their history.
But, if you're a complete novice, this course might fall short. You definitely won't hear the basics. In fact, the course is far less technical when it comes to developing your nose.
How much does the course cost?
MasterClass pricing may have changed since this review was written, so for the latest purchasing information check here.
At the time of writing, a MasterClass subscription costs $180 per year ($15 a month).
With the subscription, you have access to all 90+ courses on MasterClass.
The great thing about this is that the more classes you take, the less the effective cost per class is.
For example, if you're able to find at least 4-6 classes you like, it means you're effectively paying $30-$45 per course. ($180 / 6 classes = $30).
Bearing in mind that these classes are taught by world experts the value is unbeatable. It's sort of a way to hack learning.
Whatsmore, MasterClass also offers a 30 day refund if you're unhappy with your purchase.
If you want to buy the course individually, there is a way to do this — however it's a little convoluted. You can buy a single MasterClass as a gift, and essentially gift the course to yourself. The price here is $90.
However, arguably the best value is with the All-Access pass.
Alternatives to James Suckling's MasterClass
On MasterClass, Suckling's course is the only wine-focused class. That being said, there are other courses in the Food & Drinks category:
Lynnette Marrero & Ryan Chetiyawardana – Mixology
Gabriela Camara – Mexican Cooking
Massimo Bottura – Modern Italian Cooking
Dominique Ansel – French Pastry Fundamentals
Apollonia Poilane – Bread Baking
While these courses differ from Suckling's focus, they're still complementary. More so, with the all-access pass, you can watch all of these courses. This is a great way to get a more rounded learning experience.
One alternative outside of MasterClass is Udemy's Wine Tasting course. While this is cheaper, I don't think it competes with Suckling's level of expertise or MasterClass's production values.
The verdict?
Suckling's MasterClass exceeds expectations when it comes to the wealth of content you get. But, if you're content with learning wine-tasting alone, a cheaper option might be better for you.
That being said, I think MasterClass's all-access pass is the best value for money if you're keen to take at least one other class.
James Suckling's MasterClass: What Others Have Said
My aim here is to present the most fair and balanced review of James Suckling's MasterClass. So, it's worth drawing attention to others' experiences.
When looking across Reddit and other forums, I found mixed reviews. For some, the course didn't meet their expectations in terms of equipping them with the tools they needed:
"I had expectations of learning how to appreciate wine more and really learn how to pick wines that I and my guests would enjoy. While the class was a little entertaining and Suckling is definitely a subject matter expert, the class didn't give me the tools I wanted yet. It was a great introduction, but I'd love more of a how to class." 
- Comment from MasterClass
Others agreed that Suckling didn't understand his audience:
"I felt like the class jumped in too quickly for beginners [...] without addressing some of the basics (why is he drinking white wine before red?. [...] The problem seems to be an assessment of the audience with this class. James does not know how to talk to beginners, so he just talks like he normally would in a tasting and it is not landing."
While this seemed to be a common complaint and clearly a downfall of the course, many users still took away useful information, bearing in mind the course is on wine appreciation rather than tasting.
"Some people rip on James Suckling (and a lot of other critics in general) for overrating wines, but I think that they are helping spread wine enthusiasm and appreciation, as exemplified here, which is wonderful." 
- Comment from Reddit
"I loved this class and felt like I was at James' dining table. It was very intimate and special. My husband loves and collects wine and I love drinking it! It was a wonderful overall experience and I recommend it to anyone who really appreciates and enjoys celebrating with wine." 
- Comment from MasterClass
Overall, this MasterClass divided opinion. For those looking for more how-to knowledge, this class was a let-down.
That being said, Suckling's aim is to encourage you to appreciate wine more, and, for those interested in wine-making and its history, this class was a hit.
The bottom line is:
James Suckling's MasterClass promotes interest in wine. I see it as a sort of gateway to further learning.
If you're interested in gaining more knowledge about wine and its history, this course is for you. However, if you're after an introduction to wine-tasting, another course might be more suitable.
How long it took to complete the course
As a 2-hour course, this MasterClass is very quick to complete. If you have a busy schedule, the lessons can be spread across a week and still give you plenty of time to look at the Workbook.
In fact, I think the Workbook is the most useful resource for its technical knowledge. You'll find practice exercises and a glossary of terms to help cement your learning. You're also encouraged to print out some tasting sheets and work your way through them!
Is the course content unique?
In short, no.
Wine-making and tasting is such a popular topic that information on it seems almost limitless. There are plenty of online resources, such as Wine Spectator, that have informative articles about wines. You can even find information on YouTube.
That being said, James Suckling (himself a journalist from WS) is a renowned wine critic who has a lot of experience under his belt. With MasterClass, you also get the benefit of a well-formatted class, designed specifically with the student in mind.
So, while the world of wine is in no way secretive, this class is a rare opportunity to learn from James Suckling himself. Suckling has no comprehensive publications on wine and I failed to find him discussing wine on the same scale as in his MasterClass.
With that in mind, I think this opportunity is a valuable one, and you also gain a much broader insight into wine than you would from a wine-tasting course.
What you will need
In theory, you don't need anything to complete this course. However, to get the most out of this MasterClass, the Workbook recommends:
A corkscrew
Wine glasses
A distraction-free environment
A notebook/note-tracking app
Access to a good wine shop
A friend to taste with
Is the James Suckling MasterClass worth it?
If you're a fan of James Suckling or the world of wine criticism, you'll likely love this MasterClass.
It's particularly interesting if you're keen to learn more about regional wines and the history of well-known vintages.
However, if you're expecting a "how-to" guide on wine-tasting, this course is probably not for you.
Overall:
If you liked what you saw in the trailer, and consider yourself at least mildly interested in wine-making and appreciating, I think you'll benefit.
James Suckling is a world-renowned expert and the MasterClass and accompanying workbook are filled with helpful demonstrations and resources.
I personally got a lot from this course and it has transformed the way I drink, appreciate and enjoy wine.
And the great thing with the MasterClass all-access pass is that you can take as many of the classes as you'd like, so I'd really encourage you to have a look at the other courses as well.
You can learn jazz with Herbie Hancock, film scoring with Hans Zimmer, cooking with Gordon Ramsay, tennis with Serena Williams, and many, many more!
What's more, the ability to get a refund really reduces the risk of you losing money if it turns out it's not to your liking.
Frequently asked questions
How much does James Suckling's MasterClass cost?
A MasterClass all-access-pass costs $180 a year ($15 a month). This gives you access to James Suckling's MasterClass, alongside 90+ other courses.
How long is the James Suckling MasterClass?
James Suckling's MasterClass is 2 hours and 22 minutes long and consists of 11 videos.
Can I get a refund if I don't like the James Suckling MasterClass?
Yes, MasterClass operates a 30 day refund policy if you purchase directly through them. If you purchase through other providers, their returns policy may apply.
Can you get the James Suckling MasterClass for free?
Unfortunately you cannot get James Suckling's MasterClass for free. But MasterClass has a range of purchasing options and offers refunds if you're not happy.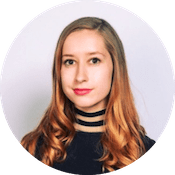 Rebecca graduated from King's College university with a first class honours in English Language, followed by a Masters' Degree in Eighteenth Century Studies.