Babbel is the world's best selling language app with 10 million purchased subscriptions. Its methods have been developed by 150+ language experts and Babbel now has 13,000+ hours of content across 14 languages.
And the good news is, that for a limited time only, you can learn any of these languages with an amazing Babbel Black Friday & Cyber Monday discount.
So, let me outline what's on offer so you can take advantage of this Babbel discount before it expires.
Here's what I'll be covering:
What is the Babbel discount offer and how does it work?
Does the Babbel Black Friday & Cyber Monday discount represent a good deal?
Babbel deal eligibility criteria
About Babbel
Babbel pros
Final thoughts
Frequently Asked Questions
What is the Babbel Black Friday & Cyber Monday discount deal?
The Babbel Black Friday & Cyber Monday deal is:
Until midnight (EST) on December 4th UP TO 70% OFF a Babbel subscription
How to get the Babbel Black Friday & Cyber Monday Deal
Redeeming your Babbel Black Friday discount code is easy. Just follow these steps:

Head on over to Babbel using one of our links and select the offer you wish to take advantage of:

Complete – 12 month access to lessons, games, etc in all 14 languages
12 Month – 12 month access to lessons, games, etc. in ONE language
Lifetime – Unlimited access for every language for life

Click Get Offer
Provide your details and choose a password
Provide payment details and you're set to go
Babbel Black Friday discount eligibility
Eligibility criteria can vary between deals, but generally you must:
Apply within the time frame if there is an expiry date
Provide valid payment details
not have a current Babbel membership subscription
What's included in a Babbel membership?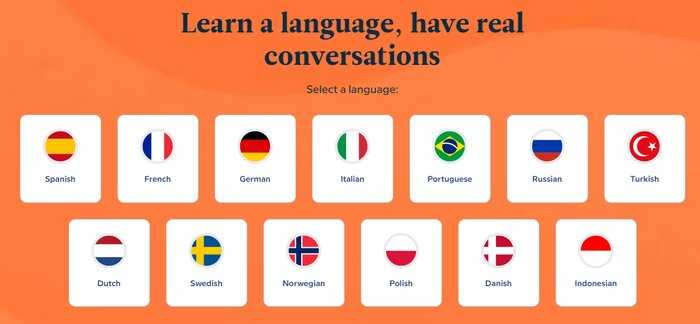 14 languages available
Bite-sized lessons tailored to individual needs
Speech recognition technology for pronunciation practice
Themed courses targeting specific language skills
Review Manager for reinforcing learned content
Offline mode for learning on-the-go
Regularly updated content to ensure freshness
Access to Babbel Live virtual group classes with certified teachers
Integrated podcast series for language immersion
Is the Babbel Black Friday & Cyber Monday discount a good deal?
Often prices are hiked ahead of time so you think you are getting a good deal when you're not.
This is not the case with Babbel, its pricing has been stable for some time and they have not increased prices ahead of this deal.
What's more, Babbel discount details are pretty rare so this is definitely one to investigate before it's too late.
About Babbel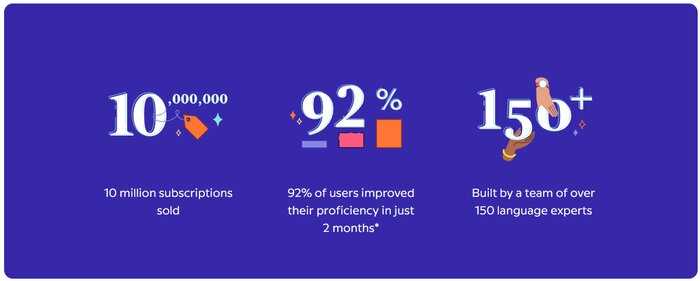 Babbel was founded in Germany in 2007 as the world's first language-learning app. It's now the best selling, with over 10 million purchased subscriptions. It has a strong focus on intuitive lessons that center on learning a new language through real-life conversations
Babbel's methods have been developed by 150+ language experts and the platform now has 13,000+ hours of content across 14 languages. It uses proven techniques that move new vocabulary through all your brain's memory stages before cementing it into long-term memory.
In a study of Babbel's teaching methods by Yale University, researchers found that 100% of participants improved their language proficiency by a statistically significant margin
All Babbel's courses are unique and take into account the similarities and differences between 'language pairs'. That is, your native language and the one you're learning. This accelerates progress and helps develop cultural sensitivity.
Babbel also provides customized experiences that adjust to your progress and preferred way of learning. It recently added live instructor-led classes to create a more immersive and interactive experience for anyone serious about language learning.
Babbel advantages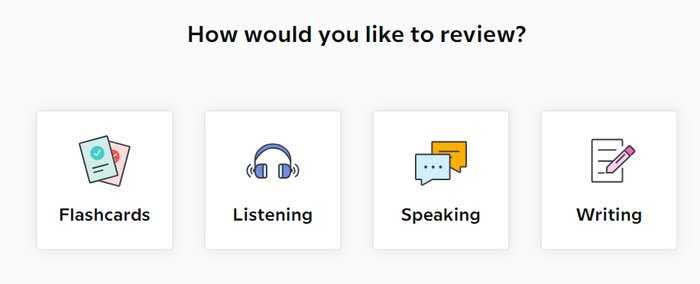 Very comprehensive – Babbel lessons strengthen your skills in all four elements of language learning – speaking, listening, reading and writing. A combination of matching, fill-in-the-blank, sorting and speaking exercises are mixed in with cultural and grammar tips that bring the language into context.
Access to native speakers through Babbel Live – Babbel Live offers small, live virtual classes taught by native (or CEFR C2) language teachers. You can take an unlimited number of small-group classes with a Babbel live subscription.
Adaptable and flexible – Babbel offers customizable learning paths and a review manager to help identify weaknesses. A nice feature of the review manager is that you're asked how you want to review: through speaking, writing, or listening. This lets you customize your learning journey according to your learning style and preferences. And with Babbel's mobile app, you can learn and practice anytime and anywhere. The app is user-friendly and synchronizes across devices, so you can switch between your phone, tablet, and computer without losing progress.
Immersive and relevant – Babbel regularly updates content and uses a conversational approach, emphasizing relevant, real-life situations and dialogues.
Other Black Friday and Cyber Monday deals
You can see our general round up of all Black Friday Deals here.
Or check them out individually:
Babbel Black Friday Deal – Conclusion
The Babbel Black Friday discount offer is a great deal because:
Babbel is a fun and highly effective way to learn a new language
Their stable pricing means that it's a real deal not an inflated scam
The offer is rare and easy to redeem
The platform delivers on its promises to a high standard and is worth it at full cost, yet, this offer gives you massive savings
So what are you waiting for?
Babbel Black Friday and Cyber Monday Discount – FAQ
What is the Babbel Black Friday discount deal offer?
The Babbel Black Friday and Cyber Monday discount offer is up to 70% off membership subscription
When does Babbel's Black Friday and Cyber Monday deal end?
The deal ends at midnight on December 4th 2023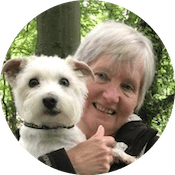 Liz Hurley has 30+ years of high school teaching experience and is one of our senior writers here at Learnopoly.