LinkedIn Learning and Coursera are both giants in the world of eLearning.
But which is better, LinkedIn Learning or Coursera?
In this LinkedIn Learning vs Coursera review I'll compare them in terms of course provision, cost, numbers of students, quality of teachers, certification and platform features.
So this LinkedIn Learning vs Coursera comparison will give you a thorough understanding of which of the two best suits your needs.
There's a lot of detail here. But if you're pressed for time the headlines are:
Coursera provides a platform for globally renowned institutions to offer 7,000+ courses across a broad range of professional and academic disciplines. Certificates from Coursera are accredited. You can purchase courses individually, subscribe or access some content for free.
LinkedIn Learning has 17,000 courses to choose from with a strong focus on professional development. LinkedIn Learning certificates are not accredited. There is some free content as well as the opportunity to subscribe to the platform or purchase courses singly.
Summary: Both platforms offer single-course purchases, so you can invest as much or as little you'd like. Costs for both courses and subscriptions tend to be lower on LinkedIn Learning compared to Coursera. LinkedIn Learning has a closer focus on professional development and its courses are more numerous. However, unlike Coursera, LinkedIn Learning's certificates are not accredited.
This side by side comparison table provides a more detailed overview of the key differences between Coursera and LinkedIn Learning.
Quick summary
LinkedIn Learning
Coursera
Avg Course rating
4.5
4.7
# of users
27+ million
92+ million
# of Courses
17,000+ across 30+ categories
7,000+ across 11 categories
Teachers
Approved LinkedIn members
Professionals from top universities and institutions
Pricing
– Individual course average $35
– Monthly subscription $39.99
– Annual subscription $299.99
– Individual courses from $49.99
– Monthly subscription: $59
– Annual subscription: $399
Free content
8 free learning paths
2,500+ courses
Accredited certificates
No
Yes
Features
-High quality video content & downloadable resources
-Range of courses from career growth to wellbeing
-Tailored to mobile and desktop viewing
-Non-accredited certification
-High quality professional video content & downloadable resources
-Offers both professional and academic topics
-Access to the community forum to ask questions and share success
-Accredited certification
-Education up to Master's level
Specialization
Courses in in-demand skills and personal development
Provides access to university quality education
Pros
-Highly rated instructors with real-world experience
-Chance to earn and display a LinkedIn Learning certificate
-Well-structured for online and offline viewing
-Broad scope of topics to choose from
-Suitable for all skill levels
-Earn accredited certificates from the world's top organisations
-Lots of free content
-Variety of learning paths
-Instructors from top universities and institutions
-Strong focus on developing professional skills
-Community forum
Cons
-Pricing frequently changes
-Certificates not accredited
-Confusing pricing
Best for:
-Professionals or enthusiasts looking to grow their careers
-Anyone looking to learn new skills or build upon existing ones
-Students looking to market their skills
-Those who value certification from world-class institutions
-Anyone looking for promotion, a new job or a career change
-Those looking to open new doors into the world of tech or computer science
More information
Visit LinkedIn Learning
Visit Coursera
About LinkedIn Learning and Coursera
Now let's take a closer look at both platforms to find out what they're all about
About LinkedIn Learning

Starting life in 1995 as Lynda.com, the platform was acquired by LinkedIn to become LinkedIn Learning. It has now become one of the biggest providers of online courses. To date, it boasts over 27 million users and 17,000+ courses.
LinkedIn Learning focuses on courses in in-demand professional skills as well as personal development (eg wellness and mindfulness).
Being part of the world's largest professional networking site is undoubtedly impressive to any employers who see their courses on your profile.
And, if you're a managing professional, you can buy LinkedIn Learning for your team.
For more details, check out our LinkedIn Learning review.
About Coursera

Coursera was founded in 2012. It provides certified, accredited courses led by professionals from leading institutions such as Yale, Stanford and Google. It offers 7,000+ courses and degree programs across 11 categories.
Subjects include in-demand professional topics as well as humanities, health, languages, arts and creative disciplines.
There are many different ways to learn on Coursera. You can buy individual courses and certifications outright, take a lot of courses for free, or subscribe on a monthly or annual basis.
More than 100 Fortune 500 companies, and 6,000+ businesses, campuses and governments come to Coursera to learn.
Coursera attracted as many learners in 2020 alone as its closest competitor did in its entire existence. It now has 92+ million users.
For more detail visit our Coursera review.
Summary: While LinkedIn Learning was founded in the 90s, in its new guise as LinkedIn Learning it is younger than Coursera. Coursera has a much larger student base and its topics are more varied. That being said, LinkedIn Learning has a lot more courses and a closer focus on career development.
So let's take a closer look at LinkedIn Learning compared to Coursera in terms of their courses.
LinkedIn Learning vs Coursera courses
This side by side comparison of LinkedIn Learning vs Coursera sums up the course offering of each platform:
LinkedIn Learning
Coursera
# of courses
17,000, 30+ categories
7,000 across 11 categories
Categories
Business analysis & strategy
Software & tools
Career development
AEC
Animation & illustration
Audio & music
Cloud computing
Data science
Database management
Customer service
Finance & accounting
Human resources
Leadership & management
Marketing
Professional development
Project management
Sales
Small business & entrepreneurship
Training & education
Graphic design
Photography
Product & manufacturing
User Experience
Video
Web design& more!
Arts & humanities
Business
Data science
Computer science
Health
Information technology
Language learning
Math & logic
Personal development
Physical science and engineering
Social sciences

# of free courses
8 learning paths with 20 courses
2,500+
More info
Go to LinkedIn Learning
Go To Coursera
Summary: LinkedIn Learning boasts more courses than Coursera and a longer list of course categories. That said, LinkedIn Learning's categories are quite narrow, with a focus on specific skills. Whereas Coursera's category headings are broader with a wider focus.
So to get at the nitty gritty differences between Coursera and LinkedIn Learning, we need to take a deeper look at specifics.
LinkedIn Learning Courses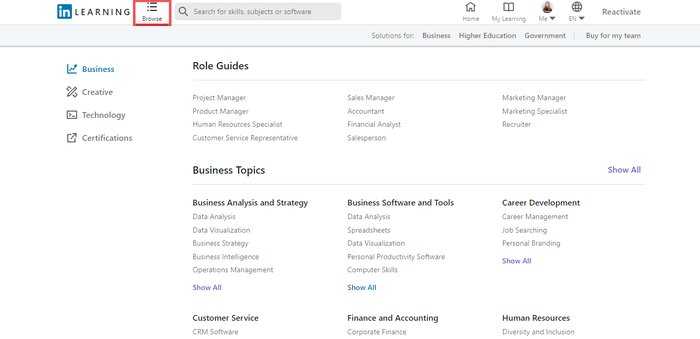 Though LinkedIn Learning offers more courses than Coursera, it offers less variety in course type.
As you will see, Coursera has a broad range of different courses from bite size, lasting an hour or two, through to full degrees taking 2-3 years to complete.
LinkedIn Learning's classes vary only in terms of their length and whether they're more suited to beginners or advanced practitioners. That said, LinkedIn Learning has combined some of these courses into packages of related content to provide a richer experience.
Both platforms tend to structure their courses in a video format, with your instructor(s) guiding you through various topics and setting assignments/extra research along the way.
And because most courses come with additional resources, you can also take your learning beyond the classroom and read articles, journals, etc. while on-the-go.
You can easily browse classes by:
Setting your interests and industry when signing up
Browsing by topic
Using the search bar to type in keywords
Taking plenty of courses to get recommendations
You'll find the "Browse" button in the top left corner of the LinkedIn Learning homepage. From here, you can explore categories and subcategories under Business, Creative, and Technology – as well as certifications.
Once you've started to engage with the platform, LinkedIn Learning will begin recommending topics and courses on your main homepage.
Of course, if you're looking for a particular subject, you can always use the search bar.
Best LinkedIn Learning courses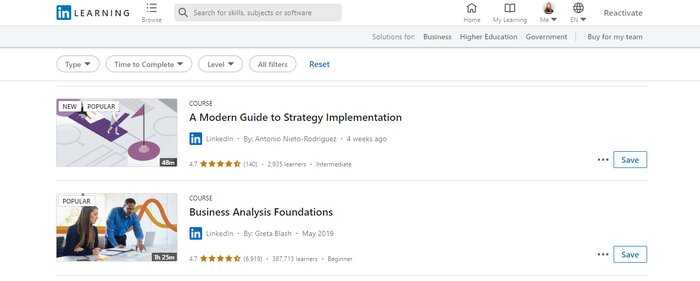 With more of a focus on career-based topics, as well as work/life balance and wellness, we've grouped together some of the best LinkedIn Learning courses below.
Business Analysis & Strategy: Excel: Lookup Functions In Depth Understand how to use lookup functions efficiently and to your workflow's best interests
Software & Tools: Outlook: Efficient Email Management Discover new ways of working with Outlook to make your email experience less time-consuming
Career Development: Delivering an Authentic Elevator Pitch Learn how to craft an authentic personal pitch and make a great first impression
AEC: After Effects 2020 New Features Gain practical tips on how to get the most out of After Effect's newest updates
Animation & Illustration: Figure Drawing: Tonal Rendering Step-by-step guide to enhancing dimension and drama in figure drawings
Audio & Music: Carter Beauford: Under the Table and Drumming Learn drumming from a world-class musician, including left-hand lead, open hand approaches, cymbal setup, and time feel
Cloud Computing: Introduction to AWS for Non-Engineers: 1 Cloud Concepts Make use of Amazon Web Services and cloud computing as a non-engineer – focuses on cloud design principles
Data Science: Power BI Essential Training Discover how to glean data insights using Power BI
Database Management: SQL Essential Training Understand the major features of SQL, including creating tables, defining relationships, manipulating strings, and data wrangling
Customer Service: Business Etiquette: Phone, Email, and Text Learn appropriate communication methods for different customer service scenarios, set up a signature, use autoresponders, initiate greetings, and more
Finance & Accounting: Financial Basics Everyone Should Know Understand how banks works, how to save for retirement, and how to understand the finance industry
Human Resources: Expert Tips for Answering Common Interview Questions Get expert advice on how to ace your next job interview and land the position over your competitors
Leadership & Management: Jodi Glickman on Pitching Yourself Learn how to sell your ideas through a successful pitch
Marketing: Brand and Marketing Integration Define different types of integration and understand where to place marketing objectives within these frameworks
Professional Development: The Six Morning Habits of High Performers Learn the six habits of the most successful people in industry and become a better version of yourself
Project Management: Project Management Foundations Make your projects more successful by understanding how to build a project plan and manage resources
Sales: Solution Sales Understand the modern buyer and develop strategy to elevate relationships and "solution-sell"
Coursera courses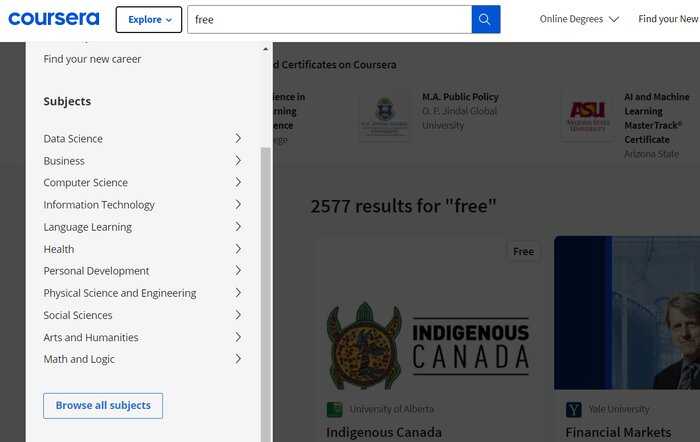 Coursera offers over 7,000 courses across eleven categories (or subjects as Coursera terms them).
It also offers users a variety of learning pathways:
| | | |
| --- | --- | --- |
| Option | Goal | Length |
| Courses | Gain knowledge | 4-12 hours |
| Guided Projects | Learn a discrete practical skill | 1-2 hours |
| Specializations | Master a range of related skills | 1-3 months |
| Professional Certificates | Get job ready for a career | 4-7 months |
| MasterTrack Certificates | Learn at Master's level and earn credit towards a full Master's degree | 4-7 months |
| Degrees | Earn a full degree | 2-4 years |
Given the number of different learning pathways it's hard to generalize what learning with Coursera is like. But overall, in a typical lesson you can expect:
Video lectures and accompanying transcripts. These can be consumed on demand in your own time
Quizzes, questions, projects and assignments to test your progress
Opportunities to connect with other students to discuss problems and share experiences
Access to supporting resources such as podcasts, pdf files, e books, readings, Ted talks, case studies and examples, etc.
There are several ways to navigate the Coursera platform to find what you're looking for. You first have to sign up with an email address – which costs nothing.
After that you can use use:
Search if you know the subjects and topics that most interest you
What we Offer if you want to explore the different learning paths on Coursera
Explore to browse by subject
And, as with LinkedIn Learning, once you have visited the platform Coursera will use your browsing history to suggest programs that might suit you.
Best Coursera courses

Once again, what's best for you depends on your interests and goals. So I've rounded up a selection of the best Coursera courses based on the different learning paths available. These are:
Course: Machine Learning – Stanford University Learn what learning is, how machines do it without explicit programming, and how to apply machine learning techniques to new problems.
Guided Project: Google Ads for Beginners – Paid Media Create a Google Ads account, do effective keyword research, navigate the Google Ad dashboard and create an optimized campaign.
Specialization: Excel Skills for Business – MacQuarie University Discover how to use Excel to solve a range of business problems, design sophisticated spreadsheets, and use advanced Excel features and techniques confidently.
Professional Certificate: IBM Cyber Security Analyst – IBM Learn everything you need to get job ready for a role in the Cybersecurity industry. From basic Cybersecurity concepts and terms to incident response protocol and defence tactics.
MasterTrack: Social Work: Practice, Policy and Research – Michigan University Study the key research, knowledge, policy and frameworks that guide social work practice.
Coursera Degrees: Bachelor of Science in Computer Science – University of London Master in-demand computing skills, solve complex problems, sharpen your creativity and be given the opportunity to shine in one of seven specialist fields.
Summary: Coursera offers fewer courses but a much greater range of course type – bite size through to full blown degrees. LinkedIn Learning's courses are more closely focussed on career and professional development, whereas Coursera can be used in both a professional and casual context.
LinkedIn Learning vs Coursera teachers & quality
No platform can be better than the quality of its teachers.
Obviously a good teacher has great subject knowledge and passion, along with an ability to communicate.
But beyond that they should be clear about what you should know, understand and be able to do at the end of a course, that you couldn't do at the start. And they should know how to get you where they want you to be – incrementally, step by step, in a logical way.
So how do LinkedIn Learning and Coursera compare with respect to their teachers?
LinkedIn Learning teachers and quality

LinkedIn Learning allows any LinkedIn Learning member to submit a personal application to become an instructor.
Applications are closely reviewed and any courses that are produced are carefully evaluated prior to appearing on the platform.
This careful screening of potential tutors means LinkedIn Learning has a high caliber of teachers, including:
Michael McDonald – professor of Research and Finance at Fairfield University and experienced firm-advisor
Dina Shapiro – brand strategist, marketing executive, and founder of her own firm: Yorkville Consulting
Brad Batesole – marketing thought leader and Chief Learning Officer at Madecraft, leading top teams on their marketing strategy (including LinkedIn!)
At the time of writing, the average course rating on LinkedIn Learning is 4.5.
Coursera teachers and quality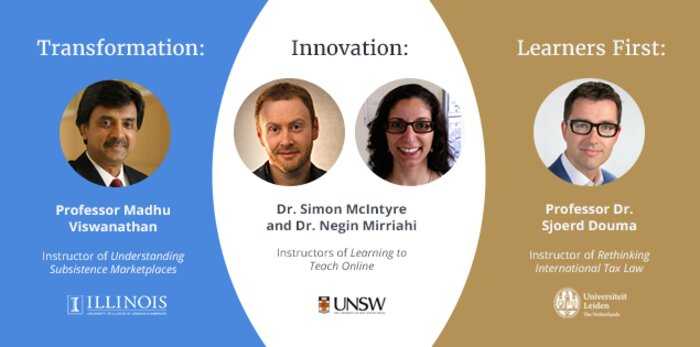 Coursera is partnered with 250+ of the world's top universities and institutions. These include Yale, Stanford, Google and IBM.
It is top trainers and academics from these institutions that provide the teaching on Coursera.
Amongst them are:
Nobel prize winners
Best selling authors
Academics from prestigious universities such as Princeton and Yale
C-suite executives from the world's leading companies
Practising experts in their respective fields
At the time of writing the average course rating for a Coursera course was 4.7/5.
Summary: Both platforms place a premium on ensuring their teachers are of the best quality and are professionally experienced industry leaders, academics or recognized and competent experts. However, on balance, Coursera has the edge in terms of the prestige of its teachers.
LinkedIn Learning vs Coursera: pricing
LinkedIn Learning costs
Coursera costs
Per course
$35 – $40
Courses: from $49
Guided projects: from $9.99
Specialisations and Professional Certificates: from $39.99 pm
Degrees: from $9,000
Subscription
$39.99 per month
$299.99 per year
$59 per month
$399 for a year – gives access to 90% of the Coursera catalogue
Free trial
1-month free trial
7 day free trial on subscriptions, Specializations and Professional Certificates
Refunds
30-day refund policy on individual courses. Subscription can be cancelled at any time
14 day refund on courses & annual subscription. Subscription can be cancelled at any time
Free courses
8 free learning paths
2,000 plus free courses – but if you want a certificate this has to be purchased
More info
Visit LinkedIn Learning
Visit Coursera
LinkedIn Learning cost
For individual course prices, you're looking at around $35-$40 per LinkedIn Learning course.
However, there are 8 free learning pathways and regular discounts across the platform – not to mention free course access periods to aid jobseekers.
You can subscribe to LinkedIn Learning either monthly or annually, and both are preceded by a 30-day trial period.
Like Coursera, you can cancel your subscription at any time and continue to receive course access until your next billing date is due.
Also, LinkedIn Learning operates a 30-day refund policy on its individual courses. If you believe your situation warrants an exception to this rule, you can submit your account for review.
Coursera cost
Because it provides so many learning pathways, Coursera's pricing structure can seem confusing. It is explained fully in our article Coursera cost. But in summary:
Coursera Plus subscription: gives you unlimited access to 90% of the Coursera catalogue. It costs either $59 monthly, or $399 up front for the year
Courses: can be taken for free. If you wish to receive a certificate you can purchase the course. Coursera Courses start at $49
Guided Projects: are designed to teach a specific skill and start at $9.99 each
Coursera Specializations and Professional Certificates: Both these options start at $39 per month – how much you pay depends on how long it takes you to complete the course
Coursera MasterTrack: These are modules taken from a full Master's program and count towards the full Master's degree if you want to take things further. They start at $2,000 for the full module
Coursera Degrees: are full online bachelor's degree and master's programs from leading universities. Tuition fees for a Coursera degree start at $9,000 for the full program. You pay as you go for the courses you are enrolled in each term
Coursera also offers:
Seven day free trials with:

Coursera Plus monthly subscription
Specializations
Professional Certificates

And 14 day money back guarantees on most of its products
Summary: LinkedIn Learning is generally cheaper in terms of both courses and subscriptions. It also has a more generous free trial period than Coursera. That said, more of Coursera's content can be accessed completely free which gives you an unrestricted opportunity to sample the platform before committing yourself financially.
LinkedIn Learning vs Coursera certificate value
LinkedIn Learning offers certificates of completion for its paid courses. However, as it is not an accredited institution, these certificates cannot be used as evidence of formal accreditation.
A Coursera Certificate is issued by whichever partner institution has provided the course. Since Coursera's partners are all top universities or companies, Coursera certificates do provide official recognition from accredited institutions.
Both platforms allow you to directly showcase their certificates to your LinkedIn profile as a convenient way to keep your digital career presence on top form.
You can read more about the value of a Coursera certificate in our article Coursera Certificate: How it works and is it worth it?
Summary: While LinkedIn Learning's certificates are not accredited they have merit due to the professionals teaching the classes, and the field knowledge you'll undoubtedly acquire. But if obtaining an accredited certificate is important to you, Coursera is probably the platform you should choose.
LinkedIn Learning vs Coursera features
Let's take a closer look at what features each platform offers
LinkedIn Learning features
17,000 courses in over 30 categories, covering professional, creative, and wellness topics
Teaching – All aspiring teachers must apply for a spot on LinkedIn Learning. These applications will be reviewed and teachers are contacted if there is an opening for their area
Individual courses that you pay for separately
A monthly or annual subscription giving you access to all 17,000+ courses
8 free learning pathways and generous discounts
On-demand video lessons and downloadable resources
Coursera features
7,000 courses and degrees with a strong focus on professional skills
250 prestigious partner institutions including Yale, Harvard, Caltech, Google and Accenture
Teaching from leading academics and professionals, including nobel prize winners, top authors, c-suite executives and leaders in their respective fields.
Variety of learning pathways
Courses to buy singly or monthly/annual subscriptions
Accredited certification
2,000+ courses that can be taken free
Access to a community forum of fellow learners to collaborate, ask questions and share successes
On-demand video lessons accompanied by downloadable learning materials
LinkedIn Learning customer support

LinkedIn Learning also has its own Help Center with resources, learning shortcuts, and recommended topics. With a search bar as well, you can browse your exact query to find results.
Further to this, you can contact an agent via Live Chat or by email. LinkedIn Learning's live chat is probably the quickest way to get your question answered, and is usually the first port of call if the Help Center doesn't have what you're looking for.
You can also leave feedback under any support articles to help LinkedIn Learning improve their customer service and Help Center information.
Coursera's Help Center can be found at the bottom of any page. The Help Center includes prompts for whatever aspect of the site you need help with. It also provides a link to the Coursera Community where you can ask questions and seek support from fellow students.
Summary: Compared to Coursera, LinkedIn Learning's Customer Support is more comprehensive.
LinkedIn Learning vs Coursera: Which is best for Businesses?
Both LinkedIn Learning and Coursera offer products for business. This side by side comparison table sets out the differences between them:
LinkedIn Learning
Coursera
Small teams
LinkedIn Learning for Teams (up to 20 users)
Free demo then pay per seat per year
Team Plan $399 per user per year
5,000 courses, 100 skillsets & 1,900 guided projects
Larger teams
Contact sales
Free demo then personalized by organization size with customized learning paths
Enterprise Plan – contact sales
As above + job based learning programs, authoring tools, an account manager and user analytics
LinkedIn Learning and Coursera alternatives
eLearning is a growth business and there are plenty of choices out there if you want to take your learning online.
Closest to Coursera is edX. It was founded in the same year and has Harvard, Stanford, Oxford and other world class learning partners on board. Offerings and pricings are broadly similar to Coursera. The main difference is in the number of courses available. The course library for Coursera is much larger and Coursera has nearly three times as many learners.
Closest to LinkedIn Learning is Udemy. Like LinkedIn Learning, Udemy is leading the way in terms of providing education to equip you for the changing nature of work. It also allows anyone (after careful vetting) to offer courses on its platform. However, with over 204,000 courses available, its catalogue is far bigger than LinkedIn Learning's. That said, Udemy does not provide the networking features of the LinkedIn platform.
For more information check out our articles Best Udemy Courses and Udemy Sales.
Finally, there's MasterClass which is quite different compared to LinkedIn Learning and Coursera. MasterClass offers classes hosted by global icons in their field. For example, cooking with Gordon Ramsay, writing with Margaret Atwood and Jazz with Herbie Hancock. The focus is on the experience, rather than academic learning, and the platform is famed for its incredibly high-quality production values.
MasterClass have also started to offer MasterClass Sessions which are project led, practical 30 day courses that you start with a cohort of fellow students who you feedback to, collaborate with, and receive feedback from. MasterClass is a subscription only platform and your annual pass gives you access to every MasterClass including the Sessions.
LinkedIn Learning vs Coursera: pros, cons, and who they are best for
Having explored both platforms thoroughly, I'll now share what I liked about each, what I thought could be improved and who each platform is best for.
LinkedIn Learning
Pros:
Highly rated instructors with real-world experience
Directly connected to LinkedIn itself
Well-structured courses for online and offline viewing
Great scope of course categories
Cons:
Pricing is quick to change
Certificates are not accredited
Best for:
Professionals/enthusiasts looking to enhance their skills
Those in tech/business fields who are keen to upskill
Anyone interested in personal and professional development
Graphic designers or artists who are learning new/evolving packages
Coursera
Pros:
The chance to earn accredited certificates from the world's top organisations
Lots of free content for you to sample
Offers lots of learning paths as well as monthly or annual subscription
Instructors from top universities and institutions
Strong focus on developing professional skills
Has a community forum where you can ask questions and share successes
81% of learners give its courses a 5* rating
Cons:
Confusing pricing due to so many ways to learn
More expensive compared to LinkedIn Learning
Best for:
Students who would value certification from world-class universities and institutions
Learners looking for open source but high-quality channels of education
Anyone looking for promotion, a new job or a career change
Those looking to open new doors into the world of tech or computer science
Busy people looking to fit in some high quality learning at a time that suits them
Business teams and business leaders looking to invest in the continuing professional development of their teams
Conclusion: LinkedIn Learning vs Coursera
In summary, comparing LinkedIn Learning to Coursera:
LinkedIn Learning's courses are more numerous and more closely focused on providing skills to develop your career and professional life
Coursera offers fewer courses but a greater variety – from bite sized to full degree – across a broader range of disciplines
Both platforms deploy teachers who are experts in their field though Coursera has the edge in terms of consistent prestige
Coursera's certificates are accredited, LinkedIn Learning's are not
Coursera is generally the more expensive of the two but more of its content can be taken for free.
So, the answer to the question: "Which is better – Coursera or LinkedIn Learning?" really comes down to what you're looking for.
If you're wanting to use an elearning platform in a professional capacity, I'd say LinkedIn Learning is the better option. You can also take learning paths, which offer richer content consisting of multiple related courses.
If you are looking for a platform that will develop you personally as well as professionally then Coursera is likely to be your best bet. This is especially the case if you're seeking accredited certification from a world renowned institution.
The good news is that both platforms offer:
Plenty of free content for you to sample before committing yourself
The opportunity to buy courses individually so you can dip in and out of each
Free trials and refunds minimizing your risk of paying for something you don't benefit from
I would advise exploring the free content on both platforms before committing yourself.
Comparing LinkedIn Learning vs Coursera: our methodology
I navigated every corner of each platform to gather relevant information on costs, refunds and the range and quality of what's on offer.
I also sampled several specific courses from each. This included courses in topics I felt confident in which helped me gauge the quality of the teaching. And courses I knew little or nothing about to see if claims that no prior experience was necessary were backed up by good introductory content and incremental teaching that kept me engaged and learning.
Finally, I looked elsewhere across the internet to gather other people's opinions on each platform, and to explore potential alternatives.
FAQ:
What's better, Coursera or LinkedIn Learning?
LinkedIn Learning is better for those focused on a career, whereas Coursera is best for those looking for a broader range of course categories or types
Which is cheaper, Coursera or LinkedIn Learning?
LinkedIn Learning is the cheaper platform of the two. But, Coursera has more content that can be taken completely free.
Which has more courses, Coursera or LinkedIn Learning?
LinkedIn Learning has more courses than Coursera with 17,000+ compared to Coursera's 7,000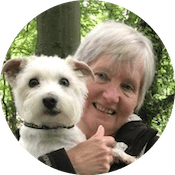 Liz Hurley has 30+ years of high school teaching experience and is one of our senior writers here at Learnopoly.