If you're looking for the best online dance classes of 2023, this article is here to help.
With so many dance courses available, it can be hard to know where to begin.
And, the right course should focus not only on the right moves, but also on the skills and techniques that will help you become a better dancer.
So, that's why we've pulled together this list for the best dance classes of 2023.
We've considered different types of dance (from samba, to hip hop, and even poi), different skill levels, price, value for money, and many other factors.
With that being said, let's get started.
What is the best online dance course?
When it comes to the best online dance classes, here are our top picks:
Our top platform pick is MasterClass. This is because, with MasterClass membership, you can take both Misty Copeland's and Parris Goebel's dance classes. Plus, these teachers are standout artists in their fields!
With MasterClass, you also get the added benefit of high production values – meaning all classes are well-produced and carefully designed to give you the best learning experience (whatever your skill level).
Not only can you learn dance from industry experts, you can also learn different skills from hundreds of other celebrity teachers. For example, you can learn singing from Mariah Carey, gymnastics from Simone Biles and yoga from Donna Farhi.
Also, the pricing structure means the more courses you take, the better the value for money. So, overall, it can actually be a very cheap way to learn from the world's best! And, if you're not enjoying MasterClass, there's a clear 30 day refund policy that reduces the risk of you losing out.
Outside of MasterClass, there are still plenty of options. For example, SkillShare is another subscription-based platform that allows unlimited course access while your subscription is active.
If you're looking for a one-course purchase, Udemy offers plenty of dance classes for you to choose from. It's also easy to search by course length and price so you can find the best courses to suit your schedule and budget.
While the best course for you will depend on your interests and skill level, we recommend Learn to Dance the Freestyle for Complete Beginners and Commercial Dance: Pop Songs for the best introductory/general dance classes.
Best free online dance courses
If you're looking to try out a dance class for free, SkillShare has a 1 month free trial that gives you access to unlimited SkillShare courses. So, while most platforms let you view a snippet of the class, SkillShare lets you learn free-of-charge for a limited time.
But, to get the full details, read on for our mini reviews!
Best online dance class reviews
Platform: MasterClass | Teacher: Misty Copeland | Course length: 17 video lessons totalling 1 hour and 46 minutes
Misty Copeland made history as the first African American female principal dancer at the American Ballet Theater. Now, she's one of the world's most influential dancers and invites you to share her appreciation of ballet.
You'll learn to:
Own your movement through dance techniques
Gain a fresh perspective on dance
Build strength and quality of movement
Choose and prepare pointe shoes
Warm up for dance performances
Pros
Learn ballet principles from one of the world's greatest ballet dancers
Gain a deeper appreciation of ballet and dance processes
Close-up demonstrations of small movement exercises
Follow-along sequences with detailed commentary
See deconstructed performances that illustrate course content
Transferable exercises and dance philosophies
Cons
No chance for individual feedback/correction
Demonstrations could be clearer
Not always as informative as it could be
Who it's for: Professionals and beginners alike who are looking to gain a fresh perspective on, and a deeper appreciation for, ballet. In this MasterClass, Copeland explains her approach to dance and the techniques she uses to improve her skills.
Overall: An exciting perspective on dance from one of America's best-known ballerinas. Copeland shows you how to create powerful performances on stage and fuse modern/classical styles. And, as with all MasterClasses, you get a unique glimpse into a professional's strategies and philosophies.
Platform: MasterClass | Teacher: Parris Goebel | Course length: 14 lessons totalling 2 hours and 6 minutes
Parris Goebel is an award-winning choreographer, perhaps best-known for her choreography work with Justin Bieber and Jennifer Lopez. In her MasterClass, she gives you insight into how these iconic performances are made and how you can dance confidently to polished routines.
You'll learn to:
Build confidence in your dance craft
Unlock your creative spirit
Select and connect with music
Dance freestyle and to carefully crafted routines
Master basic formations as building blocks to routines
Understand and use special "effects" to level up your dances
Pros
Learn from a choreography powerhouse
In-depth discussions and demos of dance techniques
Step-by-step processes for creating routines
Learn to choreograph and dance for the screen
Practical workshops and music video analyses
Cons
More focused on the choreographing side of dance
Geared towards those interested in music videos
Who it's for: Anyone interested in pursuing choreography/music videos as a hobby or career. This course is great for creative dancers and/or choreographers that are looking to enhance their performances for screen or stage. Goebel's philosophy is inspiring and motivating for anyone willing to dedicate themselves to the craft.
Overall: A great insight into contemporary dance and choreography. Goebel shows you how to level up your techniques and approaches to harness your/your team's talent. So, it's great for professionals teaching dance as well as hobbyist learners.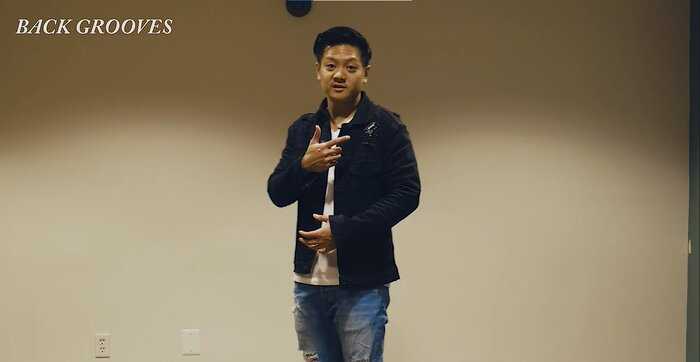 Platform: SkillShare | Teacher: RichStylez TV | Course length: 29 lessons totalling 2 hours and 7 minutes
RichStylez is a dancer and dance teacher trained in New York. Having danced for over 13 years, he brings his experience and skill set to audiences around the world. Specializing in Popping and Breakdancing, he's toured the globe and even performed on TV and in movies.
You'll learn to:
Understand dance vocabulary and techniques
Execute basic hip hop dance moves
Control your speed for fluidity and finesse
Isolate, make body waves, and embody the spirit of hip hop
Link basic concepts into more elaborate moves
Pros
Learn from a trained professional (and in the comfort of your home)
Master small steps and add-ons to become a better dancer
Learn industry secrets to help you develop your own style
Covers an impressive arsenal of moves for your tool kit
Step-by-step instruction videos for clear learning
Cons
Could use a better variety of music
Hip-hop specific rather than general
Who it's for: Anyone interested in learning hip-hop dance from basic moves to more complex techniques. This course covers a range of moves by upper/lower body and gives you actionable steps to bring them all together. An affordable option for hobbyist learners who want to learn on their own time.
Overall: A hip-hop focused crash course on a mixture of hip-hop dance moves. You'll learn to perform basic and complex grooves, isolations, body waves, and more. This is a great practical dance class for anyone looking to master hip-hop moves and build their confidence as a dancer.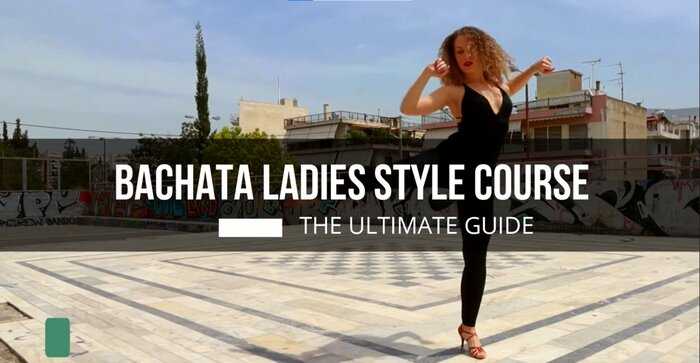 Platform: Udemy | Teacher: Eva Kladi | Course length: 24 video lessons totalling 2 hours and 23 minutes
Eva Kladi is a Latin dancer and choreographer who has been dancing since the age of 4. To date, she is a certified dance teacher and competitor, travelling the world to deliver expert teaching and to share her enthusiasm for dancing.
You'll learn to:
Master Bachata moves and feel confident on the dancefloor
Grasp beginner – advanced dance routines for practical use
Isolate, flow, and move your body elegantly
Create your own routines and express them confidently
Develop technical knowledge as well as step-by-step guides
Pros
Suitable for all skill levels
Focused routines to improve all bodily movement
Aimed to instil confidence and expression
Learn to combine steps and develop your own routines
Cons
Designed mostly for female audiences
Not all content will be relevant to your skill level
Who it's for: Aspiring dancers of all skill levels and backgrounds – particularly designed for female audiences. The moves are taught from a woman's perspective and intended for the female partner/solo dancer. This course has great coverage for beginners and experts alike and pays attention to the finer details like fluidity and elegance, as well as basic steps.
Overall: A helpful and detailed course for anyone looking to learn Bachata or even to get fit in a fun way. This course aims to develop your confidence, femininity, and technique through in-depth videos and step-by-step guides.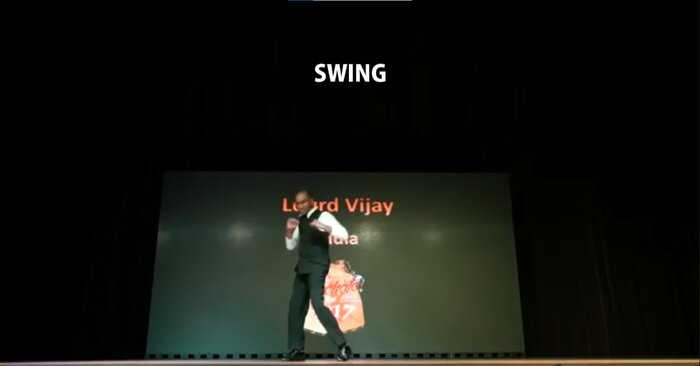 Platform: Udemy | Teacher: Lourd Vijay | Course length: 18 video lessons totalling 1 hour and 43 minutes
Lourd Vijay is a dancer and dance teacher who has worked with superstars like Jackie Chan. And, he even holds the Guinness World Record for most swing dance flips achieved in a minute! Training and teaching around the world, he now has his own dance studio and has featured in music videos and dance reality shows.
You'll learn to:
Understand and execute the basics of partner dancing
Master impressive moves and perform them confidently
Feel the music and find your own groove
Learn hacks to social dancing and stealing the spotlight
Polish your posture and footwork to become a better dancer
Pros
Learn from an expert teacher and performer
Understand the principles of coordination and dance etiquette
Lead and follow effortlessly with a partner
Grasp some cool moves to impress your friends
Step-by-step guides focused on key movements
Cons
More suited to beginners than intermediate/advanced students
No chance for personal feedback/corrections
Who it's for: Vijay advertises his class as being for 18-60 year olds (men and women), and his course is especially designed for beginners. It's a great course for those who are new to dance and don't have a particular genre preference. Plus, it's ideal for anyone looking to learn from the comfort of their own home and on their own time.
Overall: An easy-to-follow dance course aimed at beginners with no prior dance background. This is great for students who want to get a feel for dance without any previous knowledge. It's also suited to hobbyist learners or anyone with a little dance-curiosity.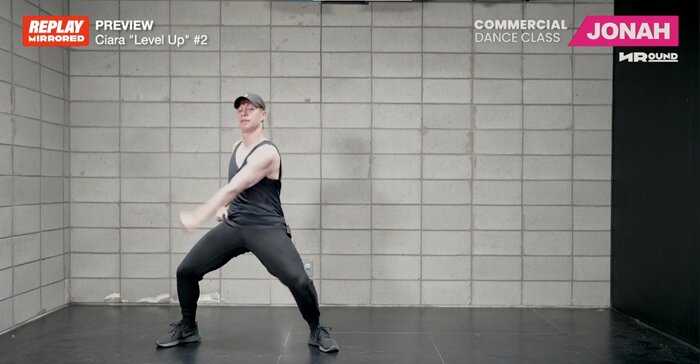 Platform: Udemy | Teacher: Jonah of NROUND VT3 | Course length: 5 video lessons totalling 2 hours and 8 minutes
Jonah of NROUND VT3 is an established dancer in the Korean entertainment industry. He is best known for his pop dance routines and teaches commercial moves featured in music videos and Broadway.
You'll learn to:
Dance basic open-style moves in jazz, hip hop, and funk
Combine different styles of dance fluidly and confidently
Understand the key elements of commercial dance
Put together effective choreography and show-stopping routines
Pros:
Learn popular music routines from an expert dancer
In-depth choreography and open-style approach
Expert dance tips and industry secrets
Build elaborate routines from basic body movements
Cons:
More focused on routines than solo movements
Pop-oriented rather than general/various
Who it's for: Anyone interested in learning commercial dance routines. This course is focused on a small number of American pop songs and the routines are all crafted with this genre in mind. While it's beginner-friendly, it does dive right into the specifics of choreography rather than isolated movements.
Overall: A fun course for anyone interested in learning impressive dance moves to popular songs. This course is ideal for hobbyist learners but also has merit for established dancers and choreographers. You also get to learn from the comfort of your own home!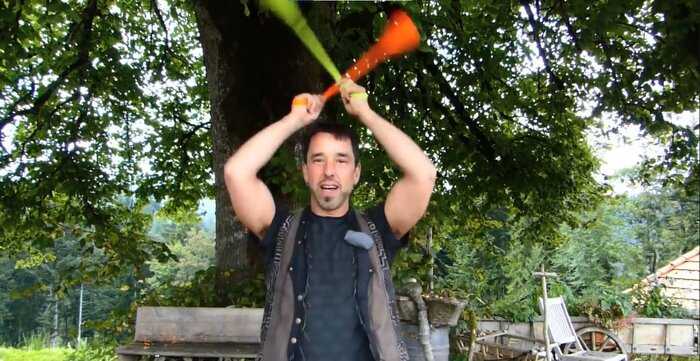 Platform: Udemy | Teacher: Nick Woolsey | Course length: 16 sections totalling 16 hours and 5 minutes
A world-renowned poi teacher, Nick Woolsey shows you how to take your poi dance skills to a new level. He's also a bit of a cult-celebrity in the global poi community! Now collaborating with professional dancers and circus artists, he brings this unique dance form to the masses in his online classes.
You'll learn to:
Further your intermediate and advanced poi dancing skills
Strengthen and condition your muscles for poi practice
Develop footwork, planes, crosspoints, and more
Flow through poi dance moves with grace and confidence
Pros:
Unique dance form that will impress your friends
Excellent value for money with 15+ hours of course material
Comprehensive video content with in-depth guides
Learn from a renowned and experienced poi dance teacher
Cons:
Not suited to complete beginners
Requires some specialist equipment
Longer than other dance courses (a pro for some!)
Who it's for: This course is a perfect fit for hobbyist poi dancers who already have some basic grasp of poi moves. While beginners will benefit from Nick Woolsey's Beginner Series, this "Beyond the Basics" course takes poi learning to the next level and comes in at one of the most highly rated dance courses on Udemy!
Overall: A wonderful beyond-the-basics course designed to instil hobbyist dance learners with confidence and enthusiasm in the poi genre. This stands out from other courses because it requires some specialist equipment. However, Woolsey provides some homemade swaps for these and does a fantastic job of teaching you unique poi skills.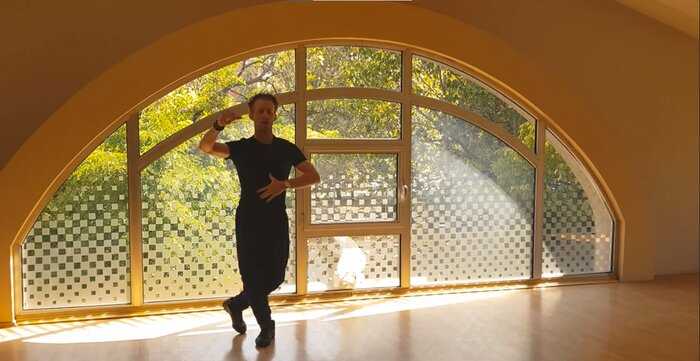 Platform: Udemy | Teacher: Roland Vereb | Course length: 32 video lessons totalling 1 hour
With a strong background in Ballet, Latin, and Standard, Roland Vereb has over 20 years' experience as a competitive dancer. Plus, with over 15 years of teaching experience, it's safe to say Vereb knows a thing or two about samba technique!
You'll learn to:
Dance the basic steps of the samba
Avoid common mistakes that newcomers make
Refine your movements to look like a pro
Combine basic samba figures for more advanced routines
Use drills to practise and polish your dance moves
Pros:
Learn from a professional dancer and instructor
Unlock trade secrets and tricks to improving your moves
Lays the foundations for further learning
Practical and easy-to-follow syllabus
Cons:
Doesn't cover partner moves
Some prior knowledge of samba is recommended
Who it's for: Anyone interested in ballroom dancing who knows a little bit about the samba to start with. In this course, Vereb goes over the basics then helps you to improve upon this framework. If you're keen to take up ballroom dancing as a hobby or social activity, Vereb's course is great for your toolkit.
Overall: A fun and informative class aimed at giving you confidence and finesse in your samba dancing. While some knowledge is recommended, the steps are well-broken down and Vereb does a good job of teaching you correct coordination and posture.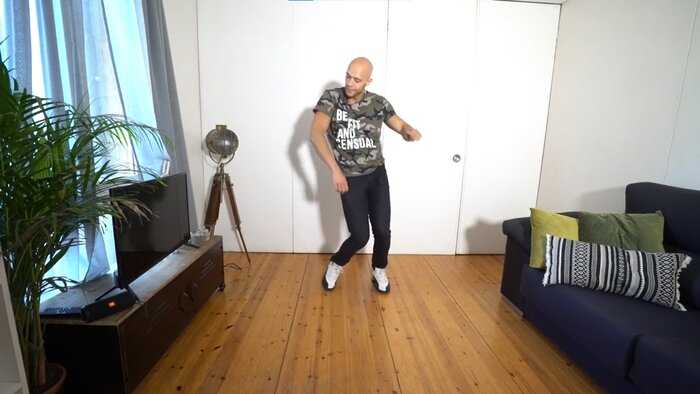 Platform: Udemy | Teacher: Sebastian Kruse | Course length: 20 video lessons totalling 2 hours and 28 minutes
Dancing professionally for over a decade, Sebastian Kruse has now trained some of the world's top dancers. He's also a fitness coach, and has brought his inspiring mindset and skills to a wider audience through his videos and tours.
You'll learn to:
Gain confidence on the dancefloor despite your experience
Understand basic moves and have fun with the music
Combine movements to have an endless toolbox
Pros:
Easy to follow
Beginner friendly
Covers some well-known dance moves
Cons:
Not as comprehensive as other courses
Does not focus on a particular genre
Who it's for: Anyone interested in learning how to dance socially. This course is an effective intro to some of the better-known and trendier dance moves. While it's not focused on a particular genre, Kruse aims to help you become a more confident social dancer and to teach you transferable dance moves.
Overall: A fun and beginner-friendly dance class that teaches you to master (and build upon) basic moves. If you're interested in dancing socially but don't have a leaning towards a particular genre, this is a recommended starting place!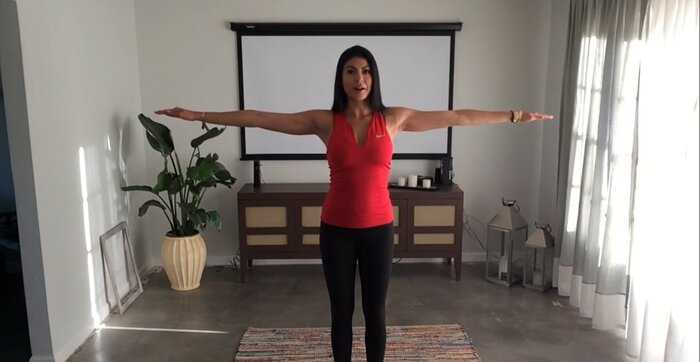 Platform: Udemy | Teacher: Koa Koki | Course length: 20 lectures totalling 44 minutes
Hula teacher, nutrition coach, and personal trainer, Koa Koki has an impressive background that makes her perfect for a fitness/hula fusion class like this. Dancing and performing for over 20 years, Koki won an NPC fitness competition and is certified by the National Academy of Sports Medicine.
You'll learn to:
Dance use hula in your workouts
Maximize hula moves for athletic benefit
Combine movements for routines
Appreciate hula's cultural significance
Pros:
Blends hula dance with fitness workouts
Informative about physical and cultural practices
Strong breakdown of hula dance moves
Focused on optimizing women's fitness
Cons:
Not a straight "dance" course in itself
More aimed toward women
Who it's for: Anyone who has access to a viewing platform and is excited to learn a new talent. While this class has no basic requirements, much of the advice and teachings are given with female audiences in mind.
Overall: A fun blend of hula and more conventional exercises. In this class, Koki aims to share her love of hula and Hawaiian culture as well as creating a fun way for you to tone up and get fit through dance.
What are the advantages of taking a dance class?
In short, there are many advantages of taking a dance course! For example, you can:
Learn a new skill and keep your brain engaged
Improve your physical fitness and mental wellbeing
De-stress and unwind with a fun new activity
Use it as a stepping stone to social/career opportunities
While there are many different reasons why you might want to take a dance class – from weight loss, socializing, challenging yourself, etc. – dancing has been shown to have positive effects on your mental and physical well being.
So, overall, taking a dance class is an excellent investment in your health and can even open new doors for your career and social circles!
Buyers' guide: what to look out for in a dance class
When there are so many options out there, picking the right dance class for you can be tricky. So, we recommend you consider the following before committing to a choice:
Teacher experience – if you're going to be spending your time and money on a dance course, you want to make sure you're learning from a worthwhile instructor. That being said, it's good to check a teacher's background and experience to make sure they're in a position to be a valuable mentor
Develop skills – While there's nothing wrong with learning the basics, a truly good dance class will also push you to go further. So, by the end of the course, you should have some transferable skills and a newfound confidence in dance
Refined moves – When learning from a professional, you should learn a range of refined moves that you can showcase from your training. If the teacher is the good one, they'll do their best – even virtually – to make sure you're getting all the moves right
Syllabus and skill level – Simply, you want to make sure that the courses on offer are suited to your skill level! Plus, the course you choose should fit your interests. For example, do you want a course that's genre-specific? Or one that's broader?
Price – Of course, you want to choose something that fits your budget. But, you also want to consider the value you're getting out of it. So, if a course is double the price but the teacher is more experienced and you get more in-depth content, these factors are something to consider
How much does it cost?
It goes without saying that prices vary depending on the course content, length, teacher, etc. But, to break it down, the single-class costs in this review are around the $17 mark. The exception is the much longer poi class, which is around $47.
If you're opting for a subscription service like SkillShare or MasterClass, you're looking at the $180-$200 mark. But, while this seems like a drastic difference, it can actually work out better for you overall.
Because SkillShare/MasterClass subscriptions give you unlimited access, it means that the more classes you take, the better the value for money.
So, if you have many interests, a subscription saves you more money in the long run. Not to mention, with platforms like MasterClass, you're learning from global experts. So, when it comes to value, it's pretty hard to beat.
How long does it take to learn dancing?
The courses in this review vary between 44 minutes to 16 hours!
But, it's worth noting, these courses are all unique in their skill levels, teaching calibre, and learning objectives. And, you should also take into account time for practice.
A good rule of thumb is to take the number of course hours and multiply it by 5 (this accounts for your practice hours). If you're willing to put in the time to sharpen your skills, this is a good benchmark to aim for.
Also, the benefit of these online videos is that you can rewatch them as many times as you'd like.
For most of these classes, there are also downloadable resources so you can get in some "revision" when you're not able to actually dance.
How do we rank our results?
Put simply, we rank our results based on which courses we believe to be the best.
Of course, this is subjective. But, we consider these factors:
Teachers' experience
Provides transferable skills
Has strong and varied content
Well-taught and explained
Student feedback
Production quality
Overall impressions
Where we can, we complete these courses in order to review them. But, where this isn't possible, we do extensive research on the course, its content, and student feedback.
Conclusion
If you're looking to learn dance, you're not short of options.
Overall, MasterClass is one of the standouts because you have the chance to learn from two world-renowned dancers (not to mention many other experts in various categories).
SkillShare is another subscription option that offers you the chance to learn a range of skills both in and outside of dance.
If you're looking for individual courses, Udemy is a good place to start. They often have sales and also have a credible student review section so you can consider the best dance class for your needs.
Hopefully, this article has helped you to understand which dancing class is right for you!
See also: Best online yoga classes
Frequently asked questions
What is the best online dance class?
Our top recommendation for dance classes is MasterClass. This is because you can learn ballet from Misty Copeland and choreography from Parris Goebel.
How much does a dancing class cost?
Online classes in this roundup are around the $17 mark. The exception is the 16-hour poi class, which is around $47.
How long do online dance courses take?
The classes here vary between 44 minutes and 16 hours. But, you should also account for practice time!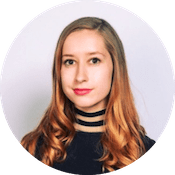 Rebecca graduated from King's College university with a first class honours in English Language, followed by a Masters' Degree in Eighteenth Century Studies.