Math is everywhere. From nature to any transaction you've ever made, to how bridges are built, to the device you're reading this from. It is constantly around us and knowing even a little math can get you far in life.
And the good news is that there are literally thousands of math courses that can help you, whatever your experience level.
I've spent the last 2 weeks finding, researching, and evaluating the best online math courses available.
This best online math course review includes courses for everyone – beginners and intermediates, people who've just realized they'd like to catch up on their math and those who have been doing it for a while.
I've looked into teacher quality, content, price, skill level, pros and cons and more, to help you pick the most suitable one.
So, without further ado, let's get started.
What is the best math course online?
These are our top math course recommendations:
My top choice is Udemy's 11 days Maths Fundamentals Course. It's a carefully curated course that's fun, motivating and designed to provide you with a solid fundamental base that you can use as a springboard to further topics later.
Choices two and three, Brilliant and Khan Academy, are both specialist math/STEM platforms. Brilliant is amazing for those who like to learn interactively through puzzles or challenges and anyone who's struggled to learn math using more traditional methods. Whereas Khan Academy adopts more traditional methods but gently guides you towards the right conclusions and answers.
If logical and mathematical thinking is your area of interest, I recommend the MasterClass course taught by Terence Tao or Stanford University's Introduction to Mathematical thinking.
And if you're looking for something specific there are several courses on here that should peak your interest.
All the courses here were chosen because they have a unique feature and appeal. In selecting them I considered not only their versatility, but their teaching style, the level of independence and prior knowledge expected from students, and more.
To find out which is the right one for you, keep reading.
Best free online math course
If you're looking for the best free online math course we recommend the following:
Khan Academy will provide you free access to a wide selection of learning exercises, videos lectures, and topics to choose from. Coursera courses are free if you don't want the certificate. If you do, you have to pay an additional fee, usually $49.
Best online math course reviews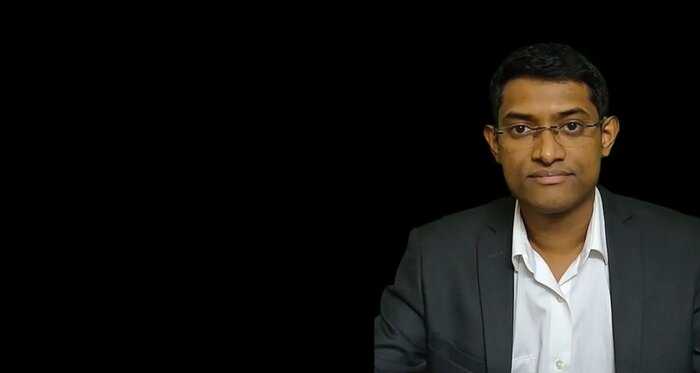 Platform: Udemy | Teacher: Jackson Kailath | Length: 19.5 hours of video lessons
Jackson Kailath is an Engineering graduate and MBA post grad from the Indian School of Business. He enjoys simplifying concepts for his students in order to make their learning journey easier.
His course is a meticulously structured, well-produced tool for you to overcome your personal math challenges. His goal is to provide you with a solid fundamental base that you can use as a trampoline to further topics later – but in a fun and enjoyable way that will keep you motivated and excited for more learning.
What you'll learn:
All the most fundamental aspects of math – from factors to rational and irrational numbers
How to interlink mathematical concepts through revisiting previously studied material
To challenge yourself to perfect the important fundamental layer of knowledge that will be applicable anywhere else in the field in the future
Essential logical skills crucial for any career path or personal life
How to solve standaridized types of math problems that you might face in future tests
Pros:
Highly qualified and dedicated teacher with a real passion and love for his subject
Includes quizzes, assignments, and extra reading material apart from video lectures
Covers a wide range of topics while also going in-depth on them
Doesn't consume a lot of time – the recommended period of completion is 11 days
Extremely clear and precise structure that aids a lot in focusing on a specific topic and taking in as much as possible
Through consistent revisiting of material you will come out with deep-rooted knowledge about the fundamentals of math
Cons:
Only for beginners or close to beginner level
Only focuses on the very basic fundamentals
Who it is for: Complete beginners embarking on their math journey or those who already had some experience and would like to re-visit the basics. However, this is a course that is mostly beginner oriented since the content is at the very base level.
Overall: This course can be your start with mastering math as a subject. It will help you with understanding the base which you can then apply further. Jackson Kailath's teaching will make this course not only valuable in terms of information and material provided but it will motivate you to learn math after the course is over.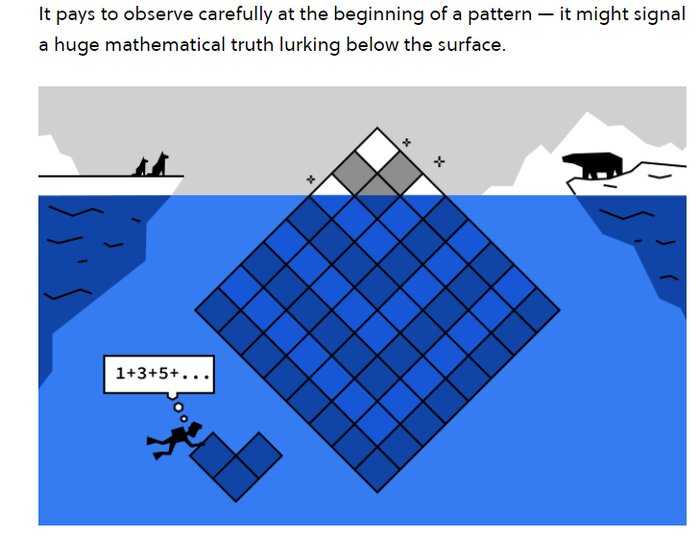 Platform: Brilliant | Teacher: N/A | Length: 28 games and puzzles that each take between 5-10 minutes to complete
Brilliant is an online learning platform which works by gamifying the learning of complex ideas and abstract concepts. Short, sharp, constantly interactive lessons, quizzes and challenges keep students engaged and progressing.
There are no passive videos, the platform is 100% about active learning.
Courses are designed to tap into your intuition, pique curiosity, keep you constantly 'doing' and encourage you to be open to failure.
There are over 60 courses available in math, logic and STEM subjects. In this math fundamental course…..
You will learn how to:
Think like a mathematician
Understand numbers differently and get comfortable with them
See patterns and identify general insights from specific problems to solve new problems faster
Reframe information to make solutions clearer
Unpick math rules so you understand why they are true
See algebra as a powerful tool and nothing to be afraid of
Pros:
Uses clever visual techniques and animations to develop understanding
Helps you recognize and deploy patterns and rules
Allows you to visualize solutions before choosing one
Variety of opportunities and additional examples to strengthen new concepts
Additional challenges to stretch
Shines a new light on math and helps change your perspective
Cons:
Once again, a downloadable supporting resource with key concepts, diagrams, etc would have been helpful
Best for: Anyone who is not confident with math – this course is a great place to start your journey. Also excellent for those who have struggled to get to grips with basic math concepts through traditional methods of teaching.
Overall: A super, superfun course that really did shift my perspective on math. Made fantastic use of visual and kinaesthetic learning styles to teach, practice and strengthen mathematical concepts.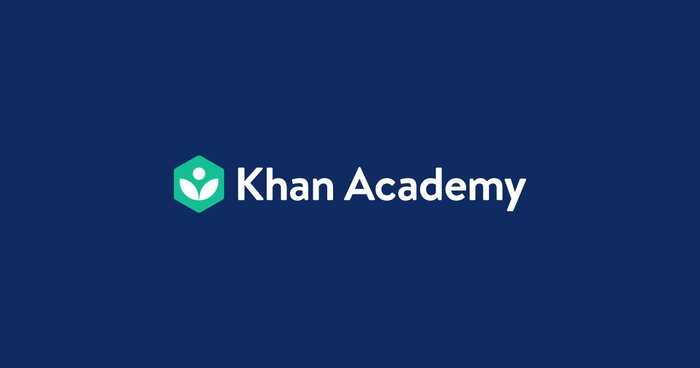 Platform: Khan Academy | Teacher: Sal Khan | Length: Up to the student
Khan Academy's mission is to provide a free world class education for anyone, anywhere.
What's great about Khan Academy is the range of learning techniques provided – from flashcards to quizzes to practice exercises to video lectures. With so many options you're destined to find just the right thing. The platform offers versatility in math topics and excellent levels of teaching.
You'll learn to:
Prepare for standardized tests – LSAT, SAT, AP practice and preparation courses
Solve mathematical problems using examples and lectures
Understand of basic mathematical principles
Apply logic to solving theoretical problems
Appreciate how different areas of math can be useful in either future studies or career life
Get to grips with college level Calculus, Statistics, and more
Pros:
Well-produced video lectures covering every math topic with example problems available on the platform and on YouTube
Useful practice exercises that explain your mistakes to you so you can correct them and improve
Points system to track progress
Badges earned for milestones
Covers all major elements of math – from multivariable calculus to differential equations
You can access Khan Academy in full, completely free
Student-led education process – choose your courses, your level, and your preferred speed
Cons:
Primarily designed for school students
No personalized feedback or one-to-one guidance from the teacher
Does not engage with topics past AP/College Algebra, Calculus, Statistics
Who it is for: Perfect for beginners but also is completely suitable for intermediates because it provides a range of difficulty levels for you to choose from.
Overall: Khan Academy truly is a platform unlike any other: it offers some of the best math courses and is completely free. The mix of instructional videos and practice exercises really help you learn and master all you need to know about math.
Platform: MasterClass | Teacher: Terence Tao | Length: 1 hour 33 minutes
Terence Tao, PhD, a MacArthur Fellow and Fields Medalist, began learning university-level math at the age of nine. Now, the mathematical prodigy is deconstructing his approach to ordinary problem-solving—without the need of complicated equations or formulae.
Learn how to dissect problems, utilise narrative as a tool, and find answers, whether you're attempting to level up in a computer game or simply making it to your flight on time.
What you'll learn:
How to notice math in your every day life
What math is in essence
To debunk myths about math
Methods or transforming problems to find better solutions
Why failing matters and how you can benefit from it
To overcome personal challenges in problems by looking at details you could have missed
To connect the material learnt into one working technique
The importance of team work and community in math studies
Pros:
Invaluable insight from a revered professional
A short punchy course which is a great opportunity to just try out mathematical thinking and see if this is what you've been searching for
Get inspired by nontrivial concepts – solutions, problems, mathematics
Explores an area of math that can be useful later in relation to any other topic of mathematics
With a MasterClass subscription you have access to 150 classes from world class virtuosos in their fields of endeavour
Excellent level of production
Cons:
Doesn't touch on the concept of traditional fundamental mathematical knowledge but focuses mostly on theory and its application to real life problems
No assignments or interaction with the tutor
Who it is for: Those who are uncertain about starting to study math. We believe that this course can serve as a great source of inspiration to pursue further, more practical math studies after the end of the course. Terence's passion for mathematical theory and thinking is contagious so this might be a right course for you if you are having doubts.
Overall: This is a short and light course that can be seen as a trial introduction to the mathematical thinking world. We would suggest it for beginners interested in pursuing math later but unsure whether or not they will actually enjoy it. Because of the teacher's professionalism and experience this course is a great opportunity to dip your toes into the mysterious waters of mathematical theorizing.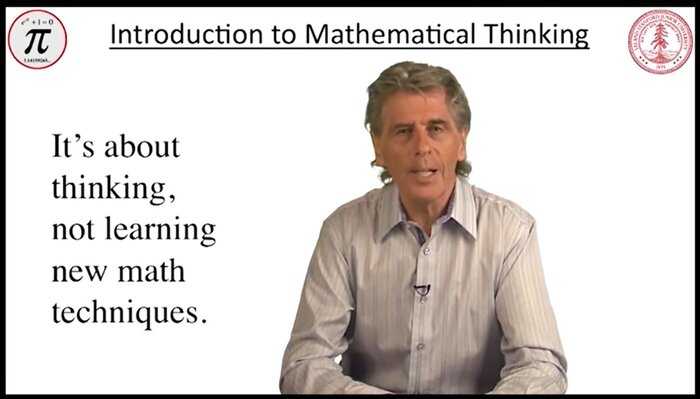 Platform: Coursera | Teacher: Dr. Keith Devlin | Length: approx. 39 hours to complete
Stanford University is part of the 'Ivy Plus' group of universities in the United States. Their mathematical thinking course is taught by Dr. Keith Devlin, co-founder of the Stanford University Human-Sciences and Technologies Advanced Research Institute. It will provide you valuable insight from one of the leading minds in his industry on the mystery behind mathematical theorizing and thinking.
What you'll learn:
How mathematicians think – discover the powerful cognitive process perfected over hundreds of years
Familiarity with formalized language in mathematics
To analyze the purpose and use of mathematical languages
The history behind calculus creation and how important linguistic definition can be in math
Number theory
Methods of developing a rigorous foundation for calculus
How to solve problems using critical and mathematical thinking
Pros:
A chance to learn from a world-leading expert
Teaches you how to think 'outside-the-box' while respecting past knowledge
Improves critical thinking and logic that is useful in today's world
A 100% free course (unless you want a certificate)
Subtitles in 10+ different languages
Consistent 4.8 rating from past students with more than 85% rating it 5/5
Prepares you for real-life problems and takes your mindset off the standardized testing therefore allowing you to use abstract concepts to solve real problems
Cons:
Is not fit for beginners, intermediate level required
Intense course that will need your attention and effort
Who it is for: Those wishing to transition from school understanding of mathematics onto a more conceptual and theoretical perspective that forces your critical thinking to work on maximum. This course is not suitable for people interested in building their foundation in math rather than exploring further topics.
Overall: This course is an amazing example of how concepts we are used seeing as dry and dusty can become so much more. Mathematical thinking will be helpful in solving problems of any spectrum in any specialty. Logic and ability to critically evaluate a situation are so necessary in today's world.
See also: best Coursera courses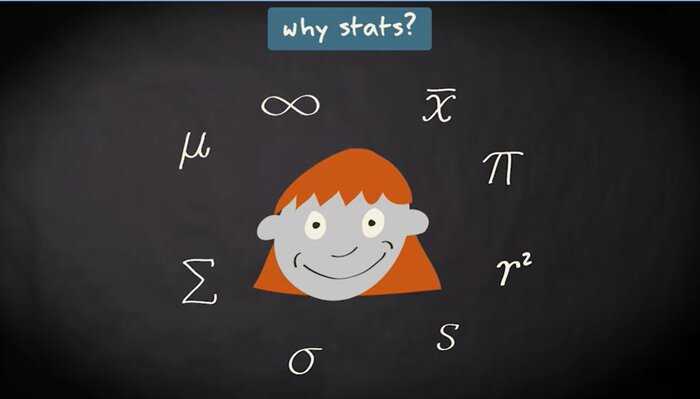 Platform: Coursera | Teachers: Matthijs Rooduijn, Emiel van Loon | Length: approximately 27 hours
The University of Amsterdam is a prestigious institution located in the capital of the Netherlands. UvA is often referred to as one of the most well known research universities in the world.
Their Basic Statistics course is a part of the Methods and Statistics in Social Sciences specialization. You will not only learn the basics of statistics, but you will also learn how to analyze them which is crucial to working with data based research and in statistics related areas.
To take this course free, you click on register and then, on the dialogue screen, select to audit the course.
What you'll learn:
The methodology behind descriptive statistics
How to compute measures of central tendency and evaluate their meaning
The relation between probability and statistics and what conclusions can it help you draw
Concepts of correlation and regression
How to calculate and generate statistics yourself using available software
To apply statistics and data analysis in relation to everyday situations
Pros:
Concise and clear explanations of the subject
Professional and knowledgeable instructors
Well-produced and arranged for the best understanding of the material
96% content quality rate from previous students
Over 4 thousand happy reviews
Completely free course (if you select to audit it without certification)
Cons:
Subject specific – focuses on statistics only
You'll have to pay a fee for certification if that is important to you
Who it is for: Beginners in statistics who need to master data analysis. Extremely useful for those working with data in the field of social and behavioral sciences. Would also be helpful for intermediates wanting to go over the topic of statistics again.
Overall: An amazing example of a learning experience with helpful guidance and thoughtfully curated material. Knowledge gained from this course can be applied in so many different areas of life and career which is why we recommend this for students of all levels who want to learn a more practical aspect of math.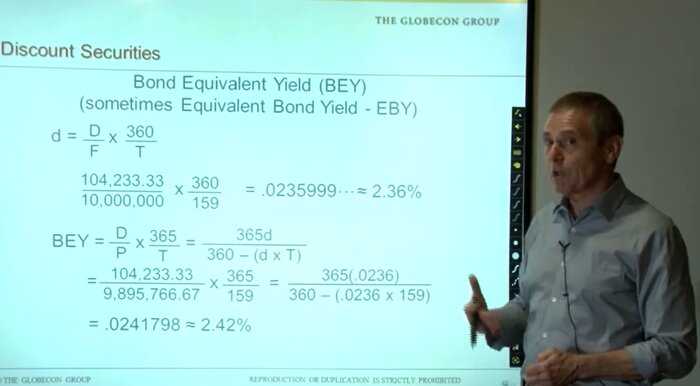 Platform: Udemy | Teacher: Paul Siegel, Starweaver Team | Length: 2.5 hours of on-demand video lessons
This course is offered by an experienced capital markets practitioner and executive with several years of interactive, in-the-field financial markets sales, trading, and analytical experience.
Starweaver designed and developed it. Starweaver offers training programmes to many of the top financial institutions and technological firms, including: American Express, BNP Paribas, Boeing, HSBC, Wells Fargo, and many more.
This course is an introduction to the wide range of concepts and calculations used by those in financial markets.
What you'll learn:
The link between fixed-income security price and yield
How to determine the price of both coupon bearing and zero coupon bonds
The drastic difference between yield to maturity and realized rate of return
Interest rate conventions and the time value of money
How to handle your finance and became a pro financial market participant
Pros:
Very in-depth, focusing heavily on the topic of financial math
Course material can be practically applied
Develops knowledge of financial literacy
15 available resources
An opportunity to learn from those who teach world-leading companies
Investment in your future – this course will be a great option for someone with future entrepreneurial interests
Cons:
Focuses solely on financial math
Requires some basic math knowledge
It is recommended that the students acquire a financial calculator to get the most out of this course
Who it is for: This course is made for people seriously interested in finance, business, entrepreneurship, and financial literacy. It will be great for beginners in the subject as it covers all important fundamental concepts, but intermediates will also find this course useful.
Overall: A very intense, saturated with material course that will leave you motivated and confident in your financial math skills. The Starweaver team has done an excellent job at providing high-quality education in an organized and digestible manner which facilitates the learning process. We recommend this course for people with interest in business and finance as well as entrepreneurship.

Platform: Coursera | Teacher: Robert Ghrist | Length: approximately 14 hours to complete
University of Pennsylvania is one of the best research-led universities in the world and is part of the Ivy League group. They deliver extremely high-quality education and are well-known for their competitive and prestigious undergraduate business programs. UPenn has been ranked first in the United States for its program offerings in business, finance, and management.
This brisk course covers the core ideas of single-variable Calculus with emphasis on conceptual understanding and applications.
What you'll learn:
What Calculus is and how it can be used to explain anything
An understanding of Taylor series and approximations from beginning
A new mysterious language – 'big-O' that will help you with bounding the size of asymptotic terms
The thought process behind mathematical theories
A review of basic pre-calculus functions
Pros:
Subject-specific course focusing on introduction to calculus
This course is the first out of a five part program, making it a great first impression with no commitments that you can test out for yourself
Clear, dynamic teaching methods and approach to material
An opportunity to learn from UPenn's Engineering professor for free
Comes with subtitles in 10+ languages
Cons:
Part of a five step course pack full completion of which is recommended for best result, which might be too time consuming for some
Requires basic knowledge of pre-calculus functions
Who it is for: Anyone with interest in further math and mathematical theorizing. This course is not for complete beginners since it is fairly difficult and touches deeper concepts of math than the fundamentals. We would recommend it for intermediates with interest in calculus and functions.
Overall: With this course, you will get a chance to take a new look on calculus and math. It looks at theoretical concepts that can be tied into anything in our world, making it a fascinating and exciting learning experience. It has a professional and qualified tutor as well as great production and delivery. We strongly recommend it to anyone interested in further math.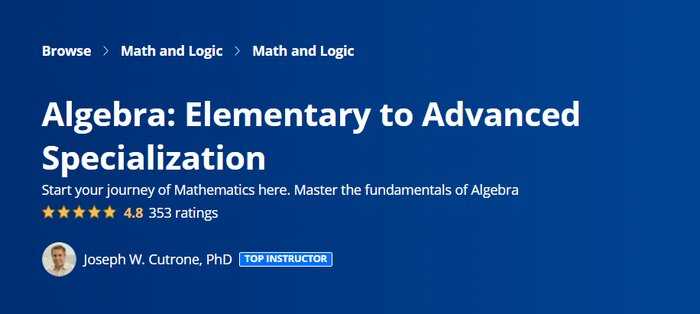 Platform: Coursera | Teacher: Joseph W. Cutrone PhD | Length: approximately 4 months to complete with suggested pace of 2 hours/week
Johns Hopkins University is part of the unofficial 'Ivy Plus' list. Their algebra course is taught by Joseph W. Cutrone (PhD), who is the senior lecturer and director of online programs.
This course is intended to solidify any algebraic and geometric knowledge you might need for studying further math. The course is made out of 3 parts – Equations and Inequalities, Functions and Applications, and Polynomials and Roots. Each one of the courses has a rating of 4.8 and above.
What you'll learn:
Fundamental mathematical concepts
Applying learnt concepts to real life situations in form of math problems
The use of functions to model data and real world occurrences
To improve your problem-solving abilities and critical thinking
How to make reasonable conclusions based on logical deductions
To analyse quantitative information
Evaluating data in different formats
Symbolic referencing and mathematical terminology crucial in further studies
Pros:
A chance to learn from the world's top professional in the industry
Gain a new look on math and its practicality and importance in our everyday life
Covers more than just the fundamentals and provides material for a wide range of topics which might be beneficial if you don't want to be stuck on the same thing
Complete all three parts of the course at your own pace – 4 months is only a suggest approximate length of the course but it is up to you how quickly or slowly you want to go through it
No prior mathematical background is required
Cons:
A demanding course that goes very in-depth on the subject which might not be suitable for those who would like a shorter and less academic course
Who it is for: Appropriate for all learners no matter their level of qualifications before the course. Useful for beginners and a great first step into more complicated theoretical and practical aspects of math, and also helpful for those who are already on an intermediate or advanced level.
Overall: This specialization course is a great example of a very well curated and produced course. It would be a perfect fit for someone who is okay with it stretching over a few months to get the most out of the course. It will provide you with a solid base and foundation on top of which you can build further, reaching out into science, further math or social and behavioral studies.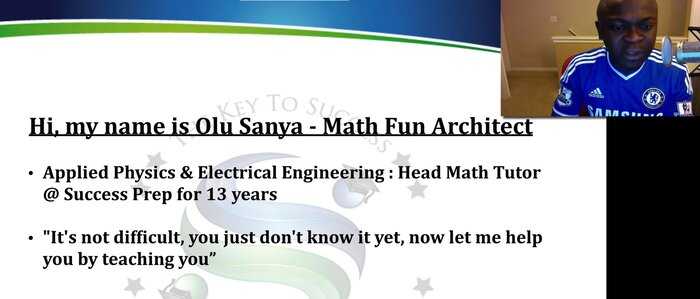 Platform: Udemy | Teacher: Olu Sanya | Length: 13 hours of on-demand video lectures
The Graduate Record Examination (GRE) is an objective standardized assessment of skills crucial for success in graduate, law, and business programs worldwide. Without it you might face difficulties landing that position you are dreaming about.
Luckily for you, Olu Sanya created this amazing prep course that will explain to you in great detail how to pass your GRE with great results. Olu has a degree in Applied physics, an Electrical Engineering degree, and a magical ability to simplify even the most difficult concepts to help any student master the subject matter.
What you'll learn:
How to approach, and what to expect of, a standardized test like the GRE
Methods for breaking down and answering the most common types of GRE question
Correct formatting of your answers
How to identify math topics and using that as a starting point for solving a problem
To tackle topics from 3-D figures to numerical methods of collecting data
Tips for overcoming personal challenges and training your brain
Pros:
Very useful in professional and postgraduate positions
Prepares you on the top level for the GRE
Gives you applicable knowledge that you can use as a foundation for more
Explains in details the aspects of formatting and the specifics of the GRE
Doesn't take a lot of time
This course is on the Udemy platform – you can buy it as a single-time purchase and get unlimited access to the materials of the course. Plus, Udemy courses often go on sale!
Cons:
Focuses and explains only the GRE format without mentioning topics or formats
Textbook required – bought separately from the course
Who it is for: This course is a great preparatory tool for those who need to complete the Graduate Record Examination.
Overall: If you are searching for a GRE prep course then this is the perfect fit. While not mentioning further math or strictly theoretical concepts, it provides an amazing foundation and will help you pass the exam with the highest marks. I recommend it for those who would like to explore a wider range of positions in postgraduate education and career.
Platform: Udemy | Teachers: Dr Jon Krohn | Length: 16 hours 25 minutes total length
Jon Krohn is the Chief Data Scientist at untapt, a machine learning company. He published Deep Learning Illustrated, which turned into an instant best-seller and translated into six languages.
His course is targeted towards teaching students the application of mathematical foundations in machine learning and data science. Krohn makes you understand the algorithms behind machines which can open endless opportunities for you to invent more powerful solutions and increase the impact you can make over the course of your career.
What you'll learn:
An understanding of the fundamentals of linear algebra and calculus which underlie all of machine learning and data science
To appreciate how calculus works, from first principles, via interactive code demos in Python
A detailed understanding of advanced differentiation rules like the chain rule
To comprehend the importance of understanding machine learning and the effect your knowledge can have on the end result
How to manipulate tensors using all three of the most important Python tensor libraries: NumPy, TensorFlow, and PyTorch
Pros:
An innovative and edge-cutting course that will be very useful in work with machine learning
A unique opportunity to make a larger impact
This course will help you broaden your understand of the relationship between math and machine learning
Taught by the world-leading specialist in the industry
Unlimited access to the course material and to future course material
Can be purchased on Udemy as a single time purchase but will be a good investment in your future
Cons:
Requires experience with object-oriented programming languages such as Python
Requires familiarity with secondary-school level mathematics
Who it is for: Software developers, data analysts and scientists who would like to reinforce their understanding of the subject and gain valuable insight. Not suitable for beginners. We would only recommend it if you are either already pursuing a subject related career or are interested in pursuing this path.
Overall: An amazing and thorough innovative course that expands our understanding of what 'math' is and how much can be done using it. It is extremely relevant to our nowadays society with the rise of interest in AI and machine learning. We would suggest you try this course if you already have some experience in the industry, as it is very demanding and includes a lot of information that could be hard to understand properly if you are a beginner.
What are the advantages of taking an online math course?
Professional opportunities. Mathematical knowledge is becoming more and more essential in our lives, careers and education. Taking a math class online might be a great opportunity for you to jump on the train of innovation and technology from the comfort of your own home.
Improve your grades and get a deeper understanding of a specific topic you might struggle with. Taking a course can help you shine a light on a particular difficulty you might be having
It is also very useful if you are thinking of changing your career paths towards something connected with mathematics and you want to refresh your fundamentals or a specific area you are interested in
Learn how to develop critical thinking which can then be applied to any part of your life starting with mathematics and ending with your relationships with people and everyday choices
Stay in control of your learning process. Adjust the course pace, amount of material per session, time, place, etc. Everything is up to you!
Buyers guide: what to look out for
Below you can find a couple things you should be considering when picking the perfect online math course.
Price – some of the courses in this list are free, but most are either a part of a subscription of a learning platform or a single time purchase course.
Think about how you learn – do you prefer video lectures or practical exercises? Some courses offer a range of practice materials in different formats (flashcards, quizzes, assignments, etc) while some are more theory based.
How specific would you want your course to be? Is there an area of math you are interested in or are you looking for a more general approach to the subject? You should ask yourself these questions before picking a course.
Another useful and important thing to consider is teacher qualifications and approach especially with a subject like math. It's crucial to find a motivating teacher whose methods are going to fit your demands. Think about the style of teaching and the level of qualifications your teacher has. A university professor is going to have a different approach to the subject than a person with a diploma.
Think about your goal for the course – are you looking to just expand your knowledge or seriously considering pursuing a career path related to math? Depending on that you can pick the course that will bring you the desired results.
How much does it cost?
Some of the courses in our selection are free For example, those from Khan Academy. The three Coursera courses on mathematical thinking, statistics and calculus are also free if you do not require certification. If you do require certification the fee for upgrading is usually around $50.
Coursera specializations such as the Johns Hopkins University's Algebra Specialization are paid for on a monthly basis so the quicker you learn, the less you pay (you must remember to cancel your payment when you have completed the program).
Courses that are paid for singly, such as those with Udemy are usually around $50. Udemy often has sales and if you are new to the platform you will be offered a generous discount on your first course.
Other courses in our selection are part of a subscription. When purchasing a platform subscription, like MasterClass or Brilliant, you then have access to every course on the platform. This might be the right decision for people who are unsure about committing to just one area of interest. 
A MasterClass subscription is $15 per month (payable annually) and a Brilliant subscription is $12.50 per month (payable annually).
How long does it take to learn math?
The answer depends on what you are hoping to achieve.
Because math is so deep and versatile people spend their whole lifetime studying mathematics and theory. So it's important to outline your personal goals for the course before starting.
If you want to pursue math as a career or something closely related to it, then we would recommend looking into longer, multiple part courses. These will give you a well-rounded understanding of at least the basic concepts from which you can move further. Such courses can last from weeks to months to years, so you have to be confident in your dedication.
If you are just looking to refresh your knowledge and learn a certain aspect (like statistics, for example), then a shorter but more specific course is the solution. Classes like that usually last around a couple weeks, which is plenty of time for you to absorb the material and practice with assignments.
Conclusion
If you are searching for the best math course, the options can seem endless.
Our top choice is Udemy's 11 days Math Fundamentals Course which is a first class springboard into math that's fun, motivating and designed to keep you learning long after the course is finished.
You might find a dedicated math platform like Brilliant or Khan Academy is the right choice for you. 
Both offer courses in all the basic areas of mathematics. Khan Academy platform is great for those looking to get better at math fundamentals before starting something harder. And Brilliant is amazing for those who love interactive learning and have struggled to learn math in more traditional ways.
Another option to consider would be Coursera with their variety of free courses (without certification) and paid for specializations. All taught by top professors in renowned universities and institutions.
If you're searching for a specific, quick course, Udemy may be the place to go. It offers separate courses that concentrate on a specific element of a larger topic.
We hope you found this article helpful in finding the best math course!
Relevant articles: Coursera review, Brilliant review, Udemy review, MasterClass review, Best Excel courses
Best Math Course: Frequently Asked Questions
What is the best online math course?
My top choice is Udemy's 11 days Maths Fundamentals Course. It's a carefully curated course that's fun, motivating and designed to provide you with a solid fundamental base that you can use as a springboard to further topics later.
How much does the best online math course cost?
The courses on our list vary from completely free, to around $50 each or can be taken as part of a subscription.
How long do online math courses take?
The answer depends on your end goal. In this list you can find recommendations for courses that take as little as 1.5 hours, or several months. 

Maria is a second year English BA student at King's College London with a real passion for creative writing, reading, and anything connected to text in general.