Dr Jane Goodall is a household name, known for her groundbreaking study of chimpanzees and her passion for environmental activism and conservation.
Jane Goodall's MasterClass provides students with an opportunity to hear this extraordinary woman's first-hand experiences with African wildlife, as well as essential facts about climate change and environmental devastation.
In this balanced Jane Goodall MasterClass review, I'll talk you through my experience with the course, the main topics it covers, what you actually learn from the class and if it's really worth the money.
The Jane Goodall MasterClass will give you an in-depth view of Jane's life, work, and worries regarding our planet's climate crisis.
Thinking about taking this MasterClass? Here are the highlights:
.
Quick summary
You will learn:
Goodall's backstory
Amazing facts about animal and plant life around the globe
The three interconnected threats humanity poses to wildlife
About the connection between extinction and environmental destruction
How you can support sustainability and animal welfare
Ways to effectively communicate conservation to others
Best ways to join the conservation sector
To remain hopeful and inspire change
Pros
Gives you the tools to make a diference
Accessible, knowledgeable and charismatic teaching.
Inspirational and uplifting content
Cons
Emphasis is on storytelling rather than concrete conservation skills
Not a course for advanced conservationists
Length of course: 5 hours and 6 minutes long and consists of 29 videos
Best for: Conservation studies beginners or environmental enthusiasts that want to learn more about the planet, wildlife, and sustainability from one of the best conservationists in the world.
Overall: For what it is, this class is hard to fault. It's accessible, engaging, and informative. Jane's approach to teaching conservation is unique as it's based on storytelling – a method she believes is the best way to share information and to change people's minds about the planet. These stories really helped me think of different ways of discussing climate change with my friends and family, and inspired me to encourage others around me to study conservation too.
In this Jane Goodall MasterClass review, I will be covering:
About Jane Goodall and the MasterClass platform
An inside look into Dr Jane Goodall Teaches Conservation
What I liked about Jane Goodall's MasterClass
What I think could be improved
Who the course is for and how much the Jane Goodall MasterClass costs
Alternatives to Dr Jane Goodall Teaches Conservation
What others have said
How long it takes to complete
The uniqueness of the course
What you will need
Is the Jane Goodall MasterClass worth it?
FAQ
About Dr Jane Goodall
Jane Goodall started studying chimpanzees in Gombe, Tanzania when she was only 26 years old.
At the time, her work was revolutionary (and controversial!) as Jane had not yet gone to college and she used unique methods for studying wildlife.
Jane strongly believes that animals are not so dissimilar to humans and that they have their own personalities, feelings, and thoughts.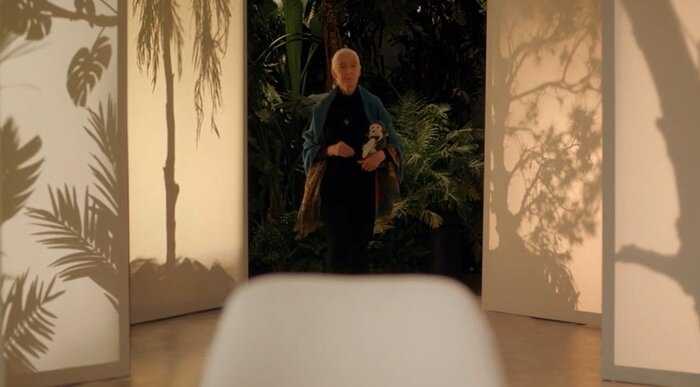 Despite the criticism she has received over the years, Jane's groundbreaking discoveries about wildlife and the effects of humankind on the environment have transformed her into a conservation celebrity.
She has worked in the conservation field for 60 years and has her own organization, the Jane Goodall Institute, which is dedicated to conserving wildlife and promoting a more sustainable world.
She has published over 11 books, including My Life With Chimpanzees, and now her MasterClass is available for you too! If you're interested in the MasterClass you can watch the trailer here:
About MasterClass
MasterClass is one of the biggest online learning platforms out there! There are over 150 classes you can choose from, covering a range of topics such as cooking, business, music, and sports – whatever you're into, Masterclass likely has a course for you.
Instead of streaming shows all the time, you could be picking up new skills and learning from the best celebrity teachers including chef Gordon Ramsay, author Neil Gaiman, and fashion mogul Anna Wintour.
For more detailed information about the platform check out our best MasterClass article and MasterClass review.
Of course, MasterClass won't be the right option for everyone, and it does require an annual membership and wifi connection for certain classes. But if you're interested in multiple MasterClass courses it might be worth giving it a shot!
An inside look into Dr Jane Goodall Teaches Conservation
Dr Jane Goodall's MasterClass takes a total of 5 hours and 6 minutes to complete and is divided into 29 classes, each one averaging 11 minutes.
There are two downloadable workbooks – a family (164 pages long) and a standard edition (93 pages long). The workbooks mainly offer suggested further reading, key vocabulary and exercises, written summaries of lessons, and the space to take notes.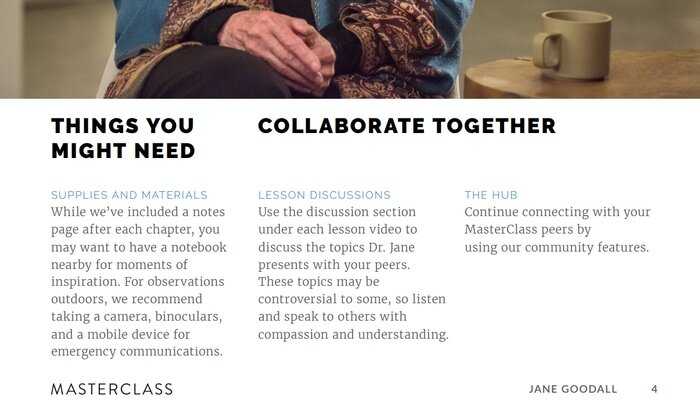 In each class, Jane will cover a general theme which is then subdivided into smaller categories in a one-to-one style of teaching. Along with the workbook, you can also join a discussion group where you can chat with fellow students, join conservation challenges, and discuss key concepts.
If you're wondering if this course is right for you, I've broken it down into three sections of classes: 1) Introduction, Dreams of Africa and Chimps & Humans; 2) Humans & The Environment, Animal Cruelty, Climate Change, and Industrial Agriculture; 3) Communication, The Next Generation and Reasons for Hope.
Lessons 1-9: Introduction, Dreams of Africa and Chimps & Humans
Includes the following lessons:
Introduction
Dreams of Africa
The Breakthrough
Chimpanzee Behavior
Chimpanzee Behavior continued
Chimpanzee Development & Learning
Animal Intelligence
Chimps & Humans
Chimps & Humans continued
In the first nine lessons of the MasterClass, Jane Goodall introduces herself and gives the student an understanding of how she came to study chimpanzees and conservation. Most of these lessons are based on stories, anecdotes, and curious facts about animals and the scientific world at the time of Jane's first discoveries.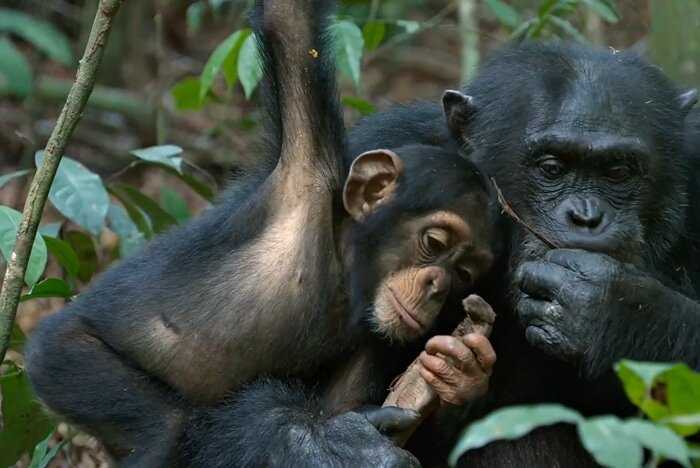 Alongside Jane's friendly approach to teaching, you will also witness some beautiful and unique images of the chimpanzees in Gombe, Tanzania and the natural habitats that surround them.
Jane sets out her aims in these initial lessons:
To share the discoveries she made about wild animals
To explain why she had to leave the forests of Gombe
To help understand the concepts of extinction and environmental destruction
If you're a more advanced conservation student or if you're more interested in practical solutions for fighting climate change, you may find these initial lessons quite slow.
Nonetheless, they are packed with information, and Jane's humorous nature makes the stories stand out in your memory.
Lessons 10-20: Humans & The Environment, Animal Cruelty, Climate Change, and Industrial Agriculture
Includes the following lessons:
Humans & The Environment
Humans & The Environment continued
Threats to Animals
Animal Cruelty
Climate Change
Water
Land
Industrial Agriculture
Organic Farming
Food As Activism
Advocacy Strategies
The next ten lessons offer a much more detailed and specific look into the effects of humanity on the planet. Jane explores how human consumerist tendencies cause several key problems and begins to suggest solutions.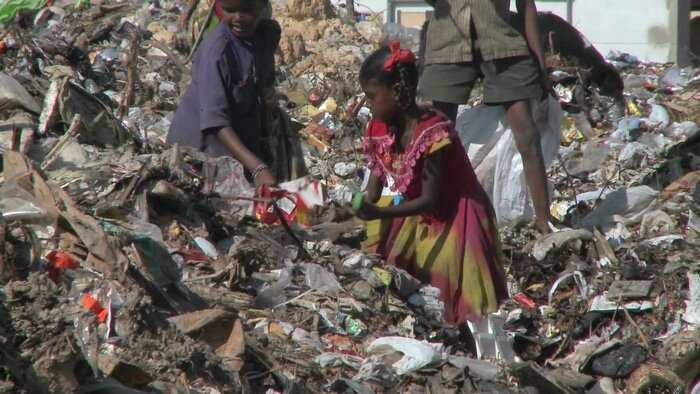 This is what you will learn:
To understand the connection between climate change, ethnic violence, resource crisis, overpopulation, and poverty
The importance of working with youth and encouraging younger generations to study conservation
Three main interrelated issues regarding humanity and climate change and how to solve them
Examples of sustainable agriculture
The necessity of 'acting locally and thinking globally'
While these lessons offer a more in-depth study of conservation and sustainability, the teaching style might not be for everyone. Dr Goodall clearly has extensive knowledge of the environment and wildlife and she shares many facts and examples in this MasterClass.
However, if you're looking for a step-by-step guide on how to be more sustainable, you will have to read between the lines and take small lessons from each story she tells.
Lessons 21-29: Communication, The Next Generation and Reasons for Hope
Includes the following lessons:
Communication
Communication continued
Opening A Dialogue
The Next Generation
Making Global Change
Roots & Shoots
Roots & Shoots continued
Reasons For Hope
In this final section, Jane shares examples of some of the work her institution has done around the world, such as the 'Roots & Shoots' projects that encourage children and teenagers to take action. She highlights the importance of working with local communities to better understand their needs and resource availability.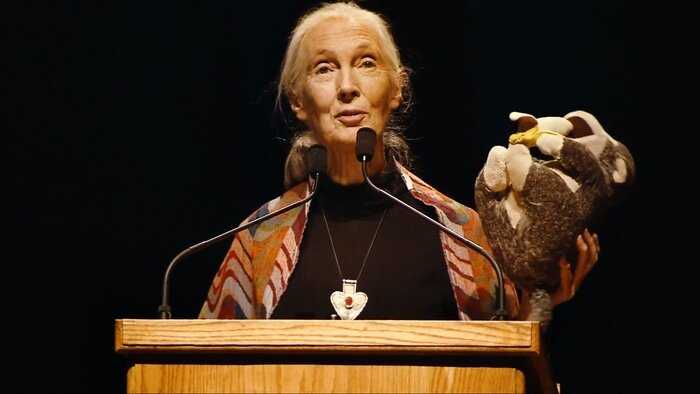 This is what is covered:
Tips on how to communicate more effectively and captivate your audience
Steps and volunteering opportunities you could try to improve your conservation skills
How to remain hopeful despite the ongoing climate crisis
Dr Goodall ends the MasterClass on an uplifting and inspirational note: there are a ton of projects, programs, and organizations out there constantly fighting to end environmental destruction, animal cruelty, and to promote a more sustainable future.
What I liked about Dr Jane Goodall Teaches Conservation
You learn from a top expert but it feels like you're learning from a friend
One of the most striking things about Jane's communication style is that she talks to you like she would talk to an old friend. The amount of detail she shares about her life and experiences truly draws you in and makes you want to hear more and more.
Although the course might seem too one-dimensional to some, the simplicity of listening to someone share real accounts actually makes it a lot easier to focus and to think about what is being said.
An honest course about failures and achievements
Jane doesn't shy away from discussing the criticism she has received and the mistakes she has made. While she still stands up for some of the scientific decisions she made when she was younger, she also acknowledges her past mistakes, such as feeding the chimpanzees in Gombe to get a closer look at them.
It feels refreshing to see such a big name in science admit that she wasn't always right and be honest about the lessons she has learned along the way. Having this kind of transparency makes students like us feel that we too can accept the mistakes we have made in the past and try to do better in the future.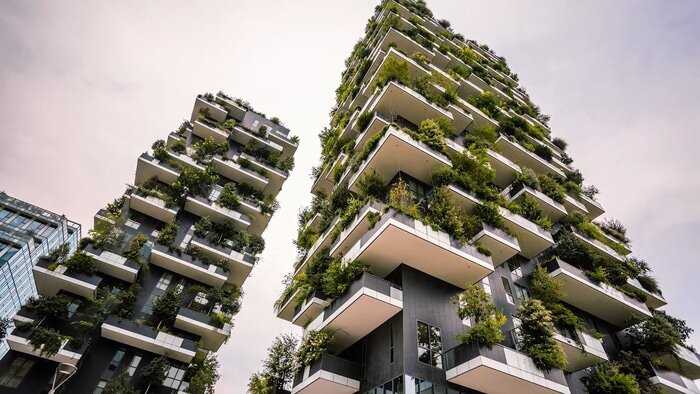 A course about conservation which is truly uplifting
Many people do not like thinking about or studying the climate crisis and animal cruelty because they are alarming and upsetting topics. While Jane doesn't back away from sharing some of the awful things she has seen and experienced, she does so in a pragmatic and assertive manner.
Instead of dwelling on how terrible some situations are, Jane encourages us all to think about solutions, alternatives, and improvements. By the end of the course, the lessons are focused on what we can all do to make the world a better place, rather than the atrocities humanity has committed in the past.
Discover a new-found passion for chimpanzees
This won't interest every one of course! However, throughout the first lessons, Jane shares so many details and scientific facts about chimps that make you appreciate how amazing these animals are.
If you're already an animal lover this course is perfect for you, as Jane shares extensive knowledge of not only chimps but also gorillas, pigs, elephants, and bees.
What I think could be improved
Every course has its strengths and weaknesses and this MasterClass is no exception. Some may like the variety of information that is covered while others might prefer a more direct teaching style.
The course is quite abstract
If you're looking for concrete, simple ways of becoming a more environmentally friendly person, this course might not be for you. As has been mentioned above, the classes mainly take the form of storytelling and discussing Jane's life experiences rather than a practical guide on how to save your local wildlife.
Nonetheless, if you are a complete beginner to the topic of conservation this course does offer an extensive overview of what it means to be sustainable and environmentally conscious.
So, those who are already scientists or conservationists might not learn a great deal from this MasterClass. But those who have a passion for the environment and animals, or simply want to change their habits will no doubt feel inspired by Jane's work and activism.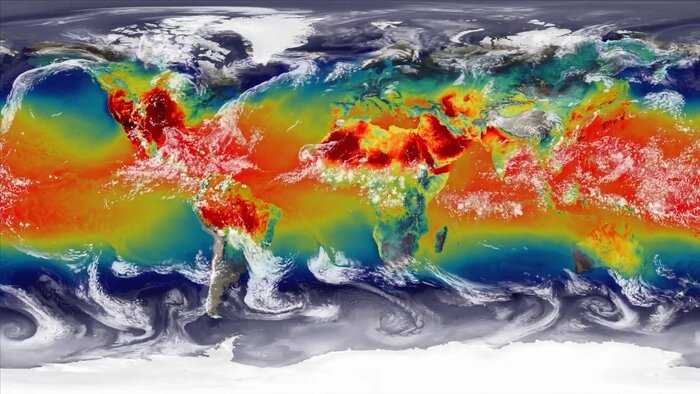 The course does repeat topics
You might find that this course seems a little repetitive, which could discourage you from completing it. But there is actually a very simple reason for this!
The concepts of climate change, animal welfare, and sustainability are so complex and interconnected that it is hard to talk about one without talking about the other.
While there were moments where I thought I had accidentally rewatched the same class, there are subtle differences in each lesson that are inspired by its title and overall topic.
If you can get past the feeling that you're listening to the same information over and over, you will find that you can actually learn a lot from the connections between these themes. Moreover, by understanding these connections and receiving frequent reminders of these topics, you might find it easier to memorise information!
Who is this course for?
I believe Jane Goodall's MasterClass is best suited for someone who:
Is a beginner in conservation or has no experience at all
Is either already very passionate about the environment or wants to become more sustainable
Wants to learn more about wildlife and how we can conserve it
Would like to volunteer in an organization that protects animals and the environment
Likes a more informal teaching style rather than an exercise-based course
Enjoys participating in sustainability challenges
On a scale of 1-10 with 1 being a complete novice and 10 being a professional, I believe this course is a good option for those in the 1-5 category.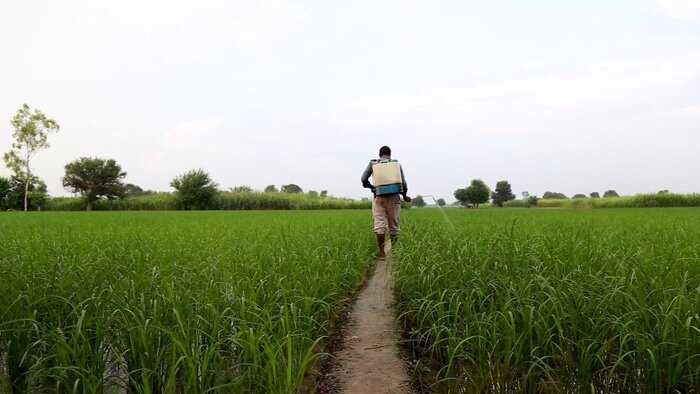 How much does the course cost?
Currently, an individual yearly MasterClass subscription costs $180 – the equivalent of $15 a month. With a MasterClass subscription, you will have access to over 150 courses, available across a range of subjects.
Once you've purchased a subscription, the more classes you take the less the effective cost per class will be!
So for instance, if you find between 4 and 6 classes you like then you are effectively paying between $30 and $45 per course.
And don't forget that you're not being taught by just anyone, but by world-leading experts and celebrities who know their field better than anyone else – you can't really beat that!
If you decide you aren't happy with the service, MasterClass offers a 30-day refund, so you can always change your mind.
For more information on MasterClass pricing structure and how to get the most value out of a MasterClass subscription, check out our MasterClass cost article.
You can also buy MasterClass as a gift.
Alternatives to Dr Jane Goodall Teaches Conservation
Conservation is still quite an unknown subject, and Jane Goodall's MasterClass does stand out, but if you're interested in other courses here are a few examples:
Nonetheless, none of these courses are conducted in the same vibrant and inspiring way that Jane Goodall has prepared her MasterClass. So if you're looking for a special course that you can't get anywhere else, the Dr Jane Goodall Teaches Conservation MasterClass is the one for you!
Other science related classes on MasterClass include:
And if you're especially interested in Biology, you can find our list of the 10 best online Biology courses here.
Dr Jane Goodall Teaches Conservation: what others have said
My aim is to give you the best Jane Goodall MasterClass review so that you can decide whether this course really is right for you! So here's what other people have said about the course.
I Googled 'Jane Goodall's MasterClass' to get a general sense of what other people thought and I wasn't surprised to see how many people loved it.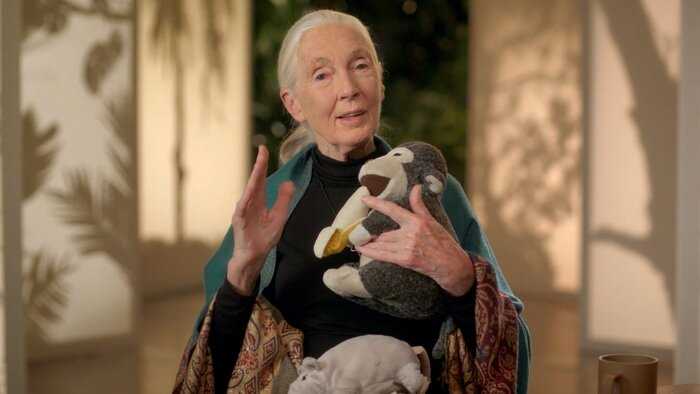 For many, Dr Godall has been an inspiration since childhood, and by the looks of it, she continues to inspire children as young as 6 to dedicate their lives to studying conservation.
Some have found the course to be so full of information that it is slightly overwhelming, however, if you think about it, it is better to have a lot of information than too little!
For the most part, the course has rave reviews:
'I started the first few lessons and just wanted to share how great of a MasterClass this is. Jane is an amazing narrator, an incredible personality and will be an inspiration for generations. This is such an important topic.' - MasterClass comment
From people saying that her words have changed their lives and made them climate and conservation activists, to those saying that Dr Goodall has given them hope when they felt hopeless about the future, there is one thing we all seem to agree on:
'Her smile brings her confidence.' - YouTube comment
How long it took to complete the course
The course is 5 hours and 6 minutes long and it took me three days to complete, doing an average of two hours each day.
I wouldn't advise doing it all on the same day as it is quite nice to take a break and soak in all the information you've heard.
Of course, you can take this course and quickly or slowly as you'd like, but the lessons are actually quite addictive and will leave you wanting more!
Is the course content unique?
Yes and no!
While there are other courses, books, and documentaries out there about conservation that might offer similar insights, not everyone has had the same unique experiences that Dr Jane Goodall has!
Other famous conservationists such as David Attenborough have spoken on many of the same topics that this MasterClass covers, so, naturally it isn't all unique.
But there is something about Jane's personal stories and experiences as a young woman studying wildlife that add an extra layer of interest to this course.
While Goodall is famously known for traveling around the world 300 out of 365 days of the year and delivering talks in various countries, this MasterClass is unmatched in the way that it gives the student the impression that they are having a one-to-one talk with this incredible conservationist.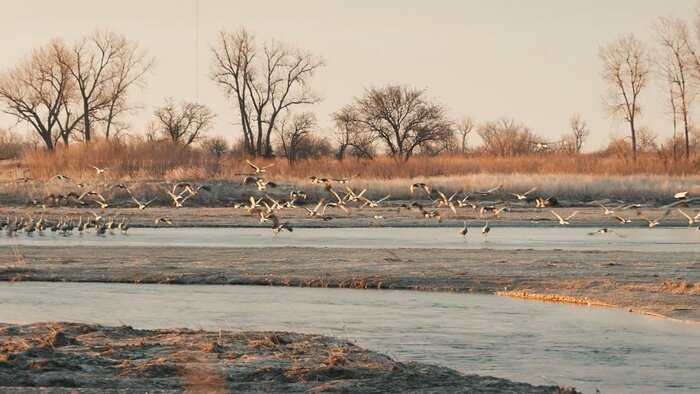 What you will need
In the workbook, it is recommended that students conduct outdoor observations in which they might need a camera, binoculars, and a mobile phone for emergencies.
However, realistically, many students will be taking the course entirely from the comfort of their own homes and might not have immediate access to large natural parks.
Personally, I don't think you need anything other than a notebook, laptop, or tablet to take notes! Most of the course is theoretical and anecdotal rather than practical.
While you might want to read Jane's books after you have completed the course, these are entirely optional of course, and you already get such a vivid sense of her life and work through this MasterClass.
Is Dr Jane Goodall Teaches Conservation worth it?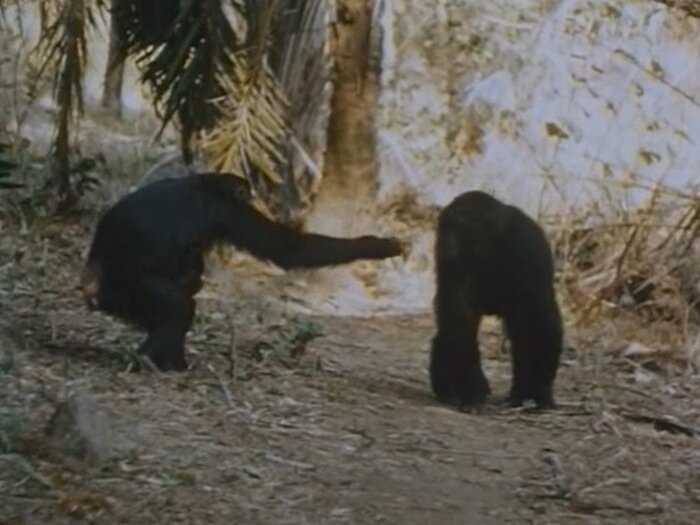 I personally believe this course is worth every cent.
If you're an advanced conservationist already you might still appreciate learning about Jane's personal experience, but it probably isn't the best course for you, and there are likely more detailed courses out there, such as a Wildlife Conservation course.
If, however, you are keen to learn about animals, plants, and our planet's unique climate, as well as about the part you can play in conserving it, then this is a great option for you!
Overall:
Jane Goodall is an expert in this field, and her work remains incredibly relevant today.
You will get a unique understanding of Jane's work and how you can use her discoveries to influence your own conservation studies.
It is well-communicated and fun at the same time as informative.
If you find another MasterClass you would like to take, you can take both courses and many more with an annual MasterClass subscription – and if you change your mind, no problem, you can cancel within 30 days to get your money back!
Frequently asked questions
How much does the Jane Goodall MasterClass cost?
A MasterClass all-access-pass costs $180 a year ($15 a month). This gives you access to Jane Goodall's class, alongside 150+ other courses.
How long is the Jane Goodall MasterClass?
Jane Goodall's MasterClass is 5 hours and 6 minutes long and consists of 29 videos divided into 3 sections.
Can you get the Jane Goodall MasterClass for free?
Unfortunately, you can't get the Jane Goodall MasterClass for free. But you can sample it for free and MasterClass has a range of purchasing options and offers refunds if you're not happy.
Can I get a refund if I don't like the Jane Goodall MasterClass?
Yes, MasterClass operates a 30-day refund policy if you purchase directly through them. If you purchase through other providers, their returns policy may apply.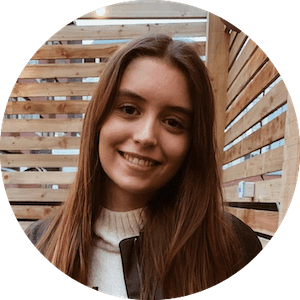 Lauryn is an English Literature and Creative Writing graduate and Journalism Master's student. She's passionate about the arts, writing, photography, storytelling, and editing – anything creative really!