If you're looking for the best psychology course in 2023 this article is here to help.
From social psychology to dark psychology, from personality disorders to addiction, the science of Psychology covers a range of topics that can be applied to the real world.
While these courses won't teach you how to read minds, they will teach you why humans do the things they do. They'lll teach you how to achieve happiness, mindfulness and skills for self-improvement. Psychology isn't limited to medical professionals or psychology students so don't panic if you weren't a science wizz at school.
I've spent the last two weeks researching the best online psychology courses so without further ado, let's get started!
What is the best psychology course?
These are my top psychology course recommendations:
The Diploma in Modern Applied Psychology is my top pick due to its comprehensive coverage of all schools of psychology and college curriculum essentials.
You'll learn personal growth strategies and how to regulate emotional responses, as well as how to build strong relationships. Explained without either oversimplifying or jargon and using examples from his own life – it's engaging and informative. If you're a fan of Kain Ramsay's teaching style and want to pursue psychology further he has high-quality courses on hypnotherapy, CBT, counseling and resilience.
For those wanting to dive into the world of psychology without pursuing it academically The Science of Happiness has a mix of guest lectures, movies and readings that explain core concepts whilst helping you apply them to your own life. There are templates you can keep after completing the course so you can live a more fulfilled life with better relationships using mindfulness practices and gratitude.
Lastly, if you're looking for something more specific, then Personality Disorders: Master the Psychology of all 10 types will guide you through the fundamentals of those disorders which are prevalent in a mental health setting and can help you understand friends and family more. The clearly laid out slides are ideal for taking notes from and are well-explained.
Best free online psychology courses
If you are looking for the best free online psychology course we recommend the following courses:
These courses are all free with the opportunity to upgrade for a small fee if you want to receive an accredited certificate.
All the courses on my list have unique topics and a range of teaching styles suited to different audiences. Some are free, some are introductions to a new career, and some take less than 3 hours.
To find out which one is right for you, keep reading.
Best psychology course reviews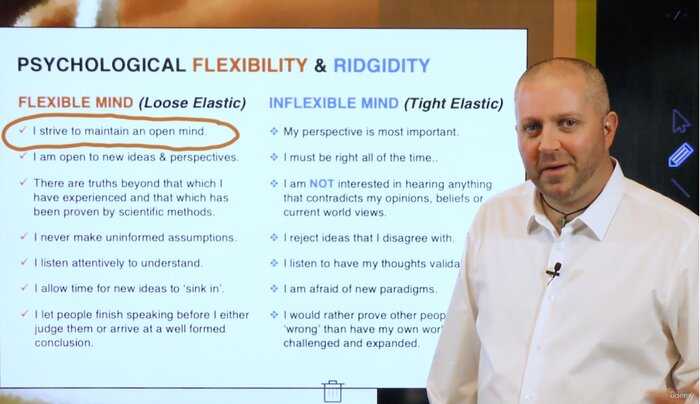 Platform: Udemy | Teacher: Kain Ramsay | Course length: 180 video lessons totaling 51 hours 48 minutes
Kain Ramsay is an applied psychologist specializing in mentoring, coaching and training. Over the last 12 years, he has taught over 650,000 students on Udemy, making him one of the most popular on the Platform.
You will come away with a base level of knowledge of all the schools of psychology.
You'll learn how to
Regulate emotional responses
Identify motivating factors behind patterns of human behavior
Build stronger and genuine relationships with others
Apply psychology-based concepts in real world situations
Personal growth strategies
Pros
MP3 files so you can listen on the go
Printable PDF material
Discussion forum
Self-reflection questions
Covers all schools of psychology: cognitive, humanistic, social and behavioral
30-day money back guarantee
Cons
No end of section quizzes
Some topics are repetitive but this can reinforce learning
Some videos are over 30 minutes
Who's it for: Great for anyone interested in personal development and improving emotional understanding. It is also a great foundation for people interested in psychology and those thinking of pursuing counseling, CBT therapy or coaching.
Overall: if you're looking to work on yourself by learning from your past, regulating your emotions better and making judgements that align with your priorities, this course has you covered. I also strongly recommend it for anyone considering pursuing psychology at a higher level as this course provides an opportunity to sample all schools of psychology.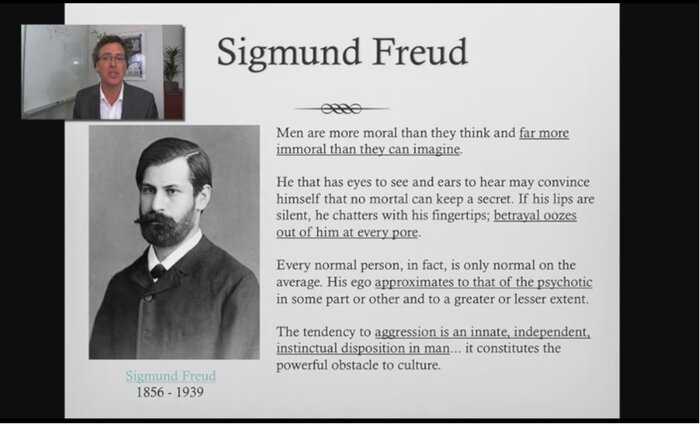 Platform: Coursera | Teacher: Steve Joordens | Course length: 41 video lessons totaling 26 hours
Steve Joordens has taught over 600,000 online students with an instructor rating of 4.9/5. He is professor of psychology at the University of Toronto Scarborough, teaching an introductory psychology class to 1900+ students a year. He starts by explaining the basic structure of the brain before diving into mental illness and why diagnosis isn't always helpful.
You'll learn about:
The organization and structure of the brain
The foundations of CBT
Pros and cons of diagnosis
How unique self-awareness is
The difference between Axis 1, 2, 3, 4 and 5 conditions
Pros
Optional further readings and video resources
Discussion forum to compare notes and help with problems
Engaging and passionate instructor
Free access available without certificate
Subtitles available in 9 languages including English, Spanish and Italian
Cons
Some links to resources are outdated or invalid
Some slides are cluttered
Who's it for: Ideal for beginner and intermediate psychology students, covering curriculum essentials such as core debates, experiments and brain structure. Due to Jordoon's engaging and comprehensive explanations it would suit anyone interested in psychology or wishing to understand themselves and others better.
Overall: Whilst this is an introduction to psychology, the lectures provide that and much more in just 23 hours. It is complete with a range of optional further video and reading resources from trusted sources and is well-presented making it easy to follow without oversimplifying concepts.
See also: best Coursera courses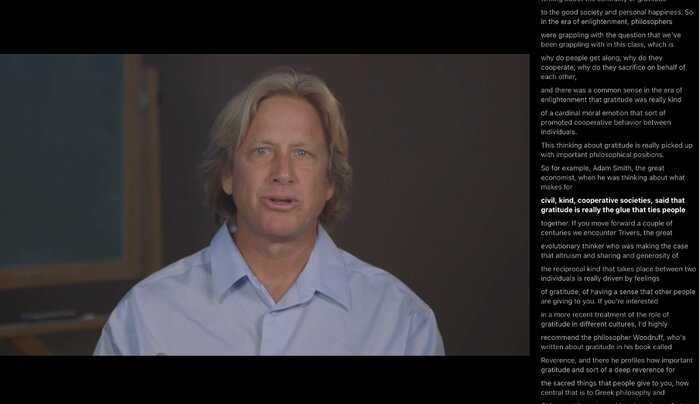 Platform: Edx | Teacher: Dr. Dacher Keltner and Dr. Emiliana Simon-Thomas | Course length: 50 video lessons totaling 6 hours
We may never know the meaning of life but many would say it is to be happy. This course, provided by UC Berekely's Greater Good Science Center, will teach you how to form meaningful social ties and live a more fulfilling life.
The two instructors are Dacher Keltner, a Stanford graduate and professor of Psychology, and Emiliana Simon-Thomas, a neuroscientist who graduated from UC Berekely. She delivers lessons on prosocial behavior to a global audience, including the Dalai Lama.
You'll learn
Mindfulness practices
How to improve self-understanding
How to foster happiness in yourself and other
The fundamentals of compassion and kindness
Why social connections are important
Pros
Week by week guide (PDF)
Wider readings and recommended films
Guest lecture videos
Weekly happiness practices
Resources: gratitude journal, self-compassionate letter template and gratitude letter template
Videos can be downloaded to watch without Wi-Fi
Cons
Not as easy to take notes from videos compared to other courses
Free version only allows 10 weeks of access to material
Who's it for: Anyone interested in improving their mental health with the power of psychology. It's a great class to do with a friend or colleague so you can keep each other motivated and practice applying concepts.
Overall: The recommendations for wider resources are good and include academic peer-reviewed journals but also films and website articles from Greater Good. This course is formatted similarly to academic lectures and explains theory in a positive and engaging way. It provides resources you can use after the course and, with a discussion forum and online Facebook community, you may even make some new friends along the way.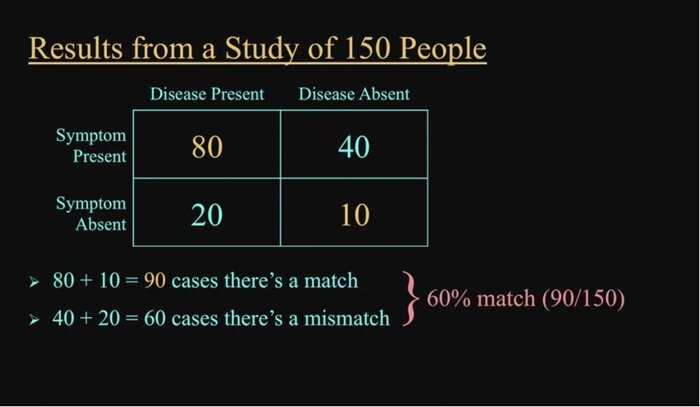 Platform: Coursera | Teacher: Scott Plous | Course length: 51 video lessons totaling 13 hours 50 minutes
Scott Plous has a PhD in psychology from Stanford University. His interests include decision making, prejudice and ethical issues concerning animals. You're in good hands as he's also a fellow of the American Psychological Association and Society for Teaching of Psychology. Provided by Wesleyan University, this class will walk you through the foundations of social psychology.
You'll learn
How conflicts and prejudices develop
Psychological techniques to promote peace and sustainable living
Ethics in psychology research
What cognitive dissonance is and why it's important
Why people conform to group pressure and authority
Pros
Clear goals set for each week
$1,000 worth of video and reading materials for free (without certificate)
End of week quiz and personal experiments
Those taking the paid version of the course receive free membership to Social Psychology Network and certificate of completion
Engaging examples used
Cons
Urged to join Social Psychology Network for a fee in order to score better in quizzes
No feedback for assignments
Several lectures on research methodology
Who's it for: Scott Plous's course is ideal for beginner and intermediate psychology students, covering research methodology and ethics in great depth. It would be beneficial to those considering specializing in social psychology and the recommended further resources will expand your knowledge beyond the course.
Overall: With clear weekly objectives and the inclusion of personal experiments, this online experience is as close to being in the lab as possible. The instructor's interest in animal ethics features in lectures, offering something different to others on the list. It is hands on and engaging and will help you understand conflict, prejudice and why people act the way they do.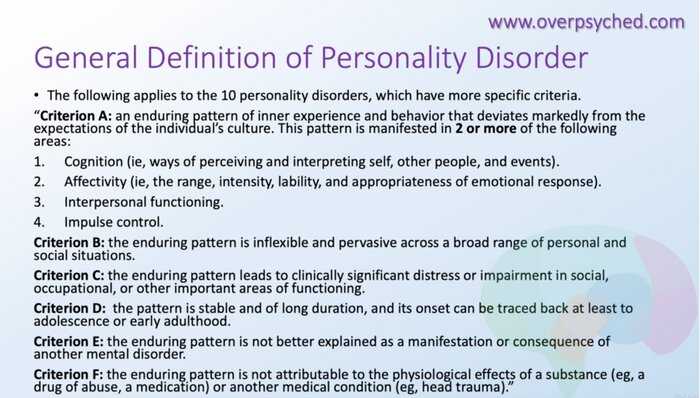 Platform: Udemy | Teacher: Dr. Gerald Richardson | Course length: 11 video lessons totaling 2 hours 6 minutes
You're in good hands with Dr Gerald Richardson, who has a medical degree and a masters of education from Harvard University. He has designed questions for psychiatric residents and training programs and specializes in preparing students for standardized tests such as MCAT, GRE and USMLE. With easy to follow and clear slides, this short series will give you the A-Z of personality disorders.
You'll learn
The difference between cluster A, B and C personality disorders
How to recognise personality disorders in patients
To understand personality traits in friends, family and co-workers
The diagnostic criteria for all 10 DSM recognised personality disorders
Differences between similar personality disorders
Pros
Practice questions and preparation material for psychology and psychiatry exams
Well-presented slides with diagrams that are easy to take notes from
Clear objectives and definitions
Concise videos under 15 minutes
Full lifetime access
Cons
Not included in Udemy unlimited
The Diagnostic and Statistical Manual of Mental Disorders (DSM) updates classifications for personality disorders every few years. This course was published prior to the release of DSM 5 so minor changes in diagnostic criteria
Who's it for: Due to Dr. Richardson's experience as a medical student and a teacher, this course is ideal for beginner to intermediate psychology and medicine students. It is also suitable for any medical professional: nurses, psychiatrists and even social workers.
Overall: Covers a niche topic very well. Explaining everything from the bottom up making it suitable to beginners whilst also teaching those with experience in the field something new. It's most recommended for students as the practice questions are relevant to college curriculum but would be enjoyed by anyone interested in mental health. Worth thinking about if comprehensive knowledge of personality disorders is necessary for you.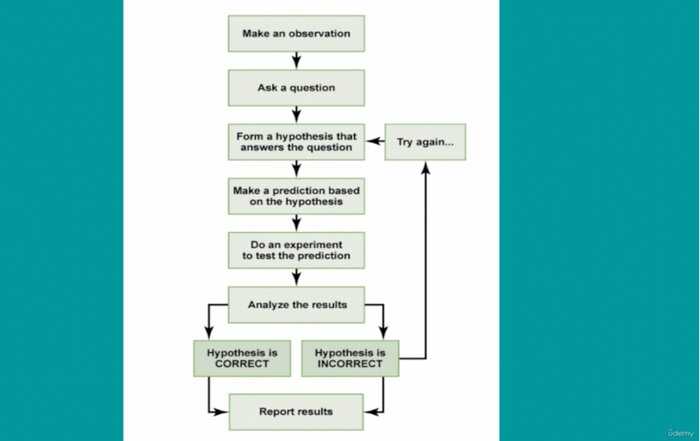 Platform: Udemy | Teacher: Elmira Strange | Course length: 30 video lessons totaling 3 hours 54 minutes
Elmira Strange is a licensed motivational psychologist, certified life coach and has worked as a senior researcher, lecturing on Psychology and Counseling in the UK. With video lessons of 5-11 minutes, this course will lay the foundations for anyone starting their journey in psychology.
You'll learn
Research methods in psychology and why they are important
Data analysis
Emotional and cognitive development in children
Current debates in psychology
Why we conform to authority and others
Pros
Accredited by the International Association of Therapists (IAOTH)
Instructor uses real life examples to explain concepts
Clear and well-presented slides
Can be completed within 1 month using a Udemy personal plan subscription ($26.99) or purchased for a one-time fee for unlimited access
Final test
Subtitles available in 6 languages including English, Italian and Polish
Cons
No end of section tests
$49.99 for unlimited access
No discussion forum
There are no recommended further readings
Who's it for: This class is ideal for students interested in pursuing psychology at a higher level or anyone considering moving towards a psychology-based career. It would also be a great reminder to those who've previously studied psychology but want to re-familiarize themselves with the core concepts.
Overall: Elmira Strange explains the data analysis skills and research methods required in academic psychology with easy to understand and comprehensive slideshows. She covers topics that appear in the syllabus of every psychology degree and most helpfully this course can be accessed and completed with Udemy personal plan subscription (with a free trial), giving a certificate of completion.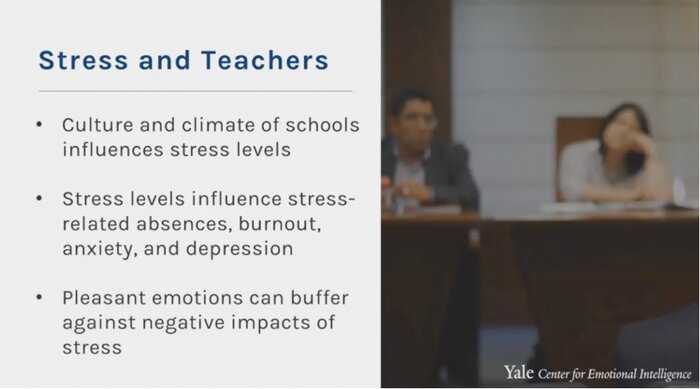 Platform: Coursera | Teacher: Marc Brackett | Course length: 51 video lessons totaling 10 hours
Marc Brackett is an ideal instructor to educate you on how to manage your emotions and help your students do the same. He is the founding director for the Yale Center for Emotional Intelligence and a professor in the Child Study Center in the Yale School of Medicine. He was the lead developer of an evidence-based approach to social and emotional learning that has been taken up by 2,500 academic institutions.
You'll learn
The science and impact of stress
How to apply emotional and social skills and strategies
How to help students manage their emotions
How emotions impact on attention, decision making and health
Positive reframing and self-talk
Pros
Reflection activity at the beginning of every week
Practice questions available
Flexible deadlines and a shareable certificate
Included in Coursera Plus
Cons
Videos are not comprehensive
Targeted towards an education setting
Lack of further resources
Who's it for: This course is aimed at school staff and counselors, especially those teaching preK-12 schools. Whether you're dealing with a difficult student or wanting to develop emotional intelligence that can be applied in the workplace, Marc Brakett explains challenging behaviors and gives helpful guidelines and phrases that foster more confidence in handling these issues.
Overall: During the COVID-19 pandemic, students missed out on social interaction and face-to-face teaching, heightening anxiety and stress at school and college. If you work in an academic setting and want to support students who are struggling then this is the course for you.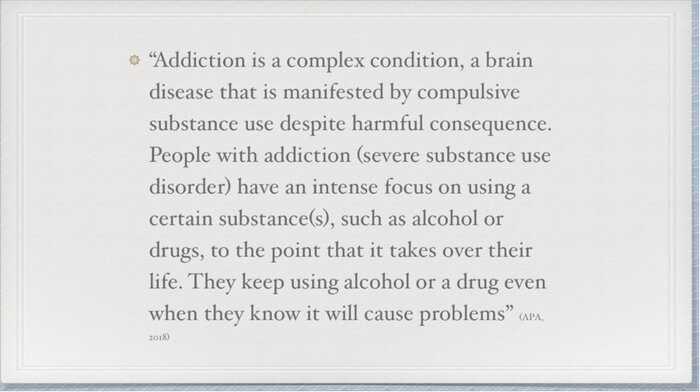 Platform: Udemy | Teacher: Elmira Strange| Course length: 27 video lessons totaling 3 hours 21 minutes
Motivated by a near death experience in 2012, Elmira Strange is passionate about sharing knowledge and has taught over 100,000 online students. In this course, with videos of under 10 minutes, you will come away with an understanding of why addiction exists, common addictions and how to treat them.
You'll learn
Signs and symptoms of addiction
Psychological and pharmaceutical interventions for addiction
What addictive drugs people take
What detoxification treatment is
Environmental factors contributing to addictions
Pros
Academic citations from reputable sources
Concise videos under 10 minutes
Accredited by the International Association of Therapists (IAOT)
Certificate of completion that can be added to LinkedIn
Knowledgeable and passionate instructor
30-day money back guarantee
Cons
No end of section quizzes, only a final test
Niche topic
Coaching skills such as CBT and REBT are not covered in detail
Who's it for: If you are a student interested in psychology and psychotherapy but looking to specialize then this course will show you the ropes. It would also be beneficial for mental health professionals and carers who want to understand more about drug and alcohol addictions.
Overall: whether you have some prior knowledge on addiction or a complete newbie, this course is sure to teach you something new. With well-presented and professional slides that are neatly summarized, I recommend this as a taster into the topic to see if it will become your passion.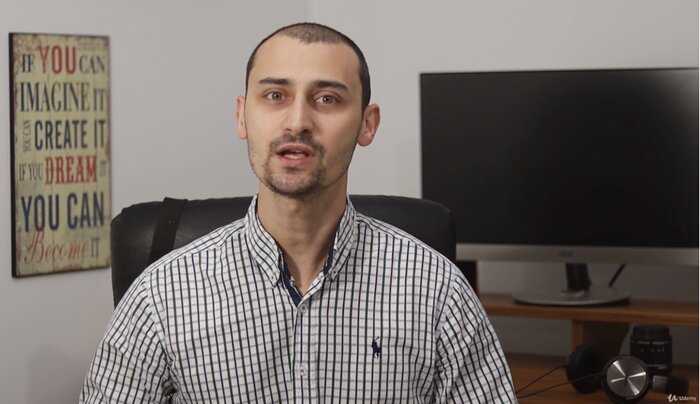 Platform: Udemy | Teacher: Vladimir Raykov | Course length: 97 video lessons totaling 10 hours 38 minutes
Vladimir has a degree in marketing and a master's in Entrepreneurship, innovation and knowledge from the Copenhagen business school. He has taught over 120,000 students. The course is split into 8 sections, with videos between 4-10 minutes, and details how psychology can be applied successfully to online businesses.
You'll learn
Pricing tactics to increase sales
Using framing to influence buyers
The difference between emotional and rational appeal
Writing impactful marketing emails
Identifying target audiences
Pros
Examples from working businesses
30 day unconditional money-back guarantee
Unlimited access for a one-off fee
Quiz questions and action steps at the end of each section
Step-by-step instructions on campaigns and example sales videos
Cons
Niche topic – there is a strong focus on marketing and sales
Instructor is not a qualified psychologist
No wider readings or recommended media resources
Who's it for: This course is aimed at entrepreneurs and online affiliate marketers. If you run a blog, are a social media influencer or are setting up a Shopify store then this is the class for you. There will be some repetition for recent marketing graduates but this series will explain buyer psychology, which is a desirable and employable skill.
Overall: Whilst this course is not straight psychology, it provides step-by-step instructions on how to market products using psychology in order to increase sales but also improve customer's experience. It is a unique course that would benefit online entrepreneurs like Vladimir Raykov and with a 30 day no questions asked money back guarantee, what do you have to lose?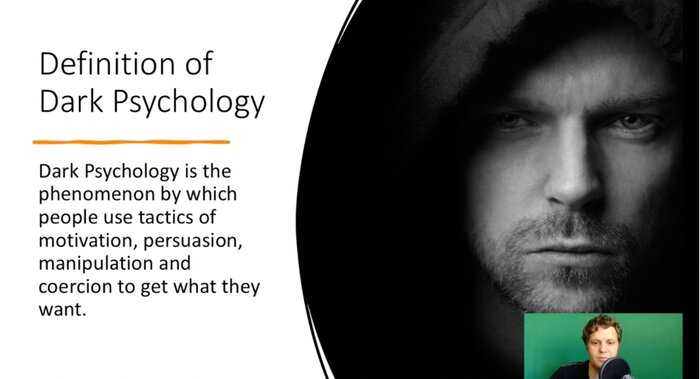 Platform: Udemy | Teacher: Vincent Noot | Course length: 110 video lessons totaling 26 hours 3 minutes
Vincent Noot is an author and entrepreneur with a passion for learning. With well-presented slides, this course is an easy to follow introduction to the topic of dark psychology for amateur psychologists, psychology students and those who are interested in mental health.
You'll learn
How psychopaths think and why they commit crimes
How to recognise and handle manipulation that arises in daily life
The basics of empathy
Dark triad traits and the psychology of sadism and sadomasochism
Persuasion techniques behind pyramid schemes, cat-fishing and Ponzi schemes
The psychology of flirting
Pros
Comprehensive quiz questions at the end of each section
29 sections with unique topics covered
One off fee of $54.99 for unlimited access
Suitable for beginners with no prior experience required
Cons
Lectures are heavily PowerPoint based
Few case studies covered
Instructor doesn't have a background in psychology or neuroscience
Who's it for: Were you a fan of the Ted Bundy tapes? The Jeffrey Dahmer tapes? Then this is the class for you. You'll learn how a psychopath thinks, recognising tactics of manipulation in people and advertisements and identifying indications of lies. It would also be of interest to professionals in the fields of marketing, business and criminal law.
Overall: Broaches the subject with thrilling topics such as criminal behavior and psychopathy. Noot's experience as an entrepreneur makes his analysis of manipulation in marketing and pyramid schemes unique compared to other courses. However, it is not suited to psychology students as much of the material lacks academic citation.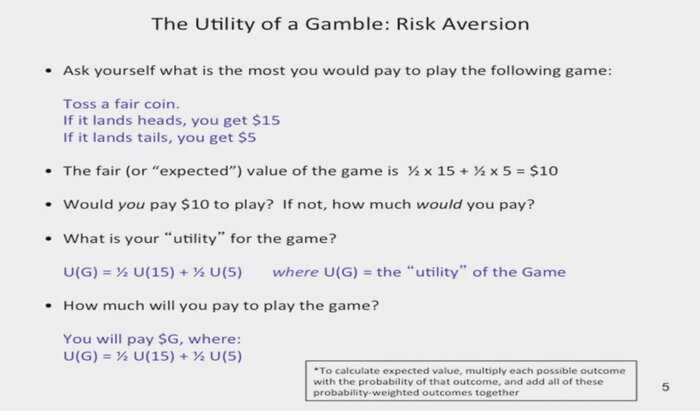 Platform: Coursera | Teacher: Dr. Rasiel | Course length: 15 video lessons totaling 5 hours 33 minutes
This course is a dive into the world of heuristics – rules of thumb that we use in day to day life that aren't always the most rational. Under the guidance of Dr. Rasiel, who has
a PhD and MBA from Wharton School of the University of Pennsylvania, you will learn to make more informed financial decisions and overcome inefficient biases.
You'll learn
Psychological biases that impact your buying choices
Classical economic model of consumer choice
Case studies of biases
How to improve personal financial decisions
Why we are more likely to sell investments that perform well vs holding onto poor investments
Pros
End of section quizzes with explanations for answer choices and correct answers
Clear definitions for key terms
Knowledgeable instructor
Recommended reading material
Free without certificate of completion
Subtitles available in 12 languages including English, Spanish and Italian
Cons
Power-point heavy
Minor mistakes and typos
Not all questions asked have answers
Who's it for: If you are new to investing or looking to improve your financial choices then this is the class for you. It would also be beneficial to entrepreneurs and those working in the financial sector to help better understand customer's experiences.
Overall: Whilst this course is not entirely about psychology it covers how our emotions and experiences impact our financial behaviors. If you are looking to make more informed decisions and improve clients and your own financial outlook without pesky biases, this class offers a unique opportunity to learn how to do so in just 5 hours (and for free).
What are the advantages of taking an online psychology course?
Improve your relationships – psychology tells us why humans act the way they do. Increasing your understanding of others' behavior makes it easier to see other's point of view and reach a happy medium when disagreements arise.
Improve self-understanding and personal growth – self-reflection, changing bad habits and learning from mistakes can be difficult. These programs cover strategies to overcome these issues with mindfulness and gratitude resources to guide you on your journey to self-improvement.
Invest in a future career – whether you are considering becoming a clinical psychologist, psychotherapist or looking to improve on your performance in marketing, finance or teaching then a psychology course can give you some guidance. It can also serve as a taster before launching into a full degree.
Buyers guide: what to look out for
The instructor's qualifications – if you're looking for an academic psychology class then keep an eye out for programs with a psychologist as the instructor. For niche topics such as psychology in marketing and education it's worth considering the instructors' other interests.
The topics covered – psychology is a broad subject and most programs won't cover everything in great depth. If you are interested in a niche it may be worth searching for a specific course in advance so the content is relevant to you.
The wider resources available – the whole field psychology can't be covered entirely by online courses. Journal articles detail new discoveries and methods, whilst podcasts and movies show application of skills acquired during the course. It is worth checking that the program you pick has recommendations on how to continue learning once it's over.
How much does it cost?
Courses on this list range from completely free to $169.
Some of the programs, including Elmira Strange's Advanced Level Psychology, can be accessed using a monthly personal plan for $26.99, and completed within one month. This allows you to access multiple psychology courses for less than the price of one!
However, purchasing courses individually with unlimited access allows you to revisit videos and concepts that you may be struggling with and cost significantly less than pursuing a degree in psychology.
How long does it take to learn psychology?
A psychology degree can be completed in 3-4 years, with 1 more year for a master's and 4+ for PhD.
Humans and scientific knowledge are constantly evolving and updated so even those who have studied for 9+ years will come across anomalies that, with all their expertise, they can't immediately understand or explain.
Each year 5,000 new journal articles are published on psychology and with multiple schools and specialities 'learning psychology' at a high level is borderline impossible and even makes it hard for the experts to keep up.
The courses outlined in this article range from 2 hours to 52 hours and some include several hours of recommended journal readings, movies and podcasts.
Doing an introductory course of 10-26 hours will show you the basic concepts used in psychology and a 2-6 hour specialization can give you the pillars of that niche.
It is important to mention that the advantage of taking an online course is you can work at your own pace. If you are interested in a niche area of psychology then many lectures can be skipped, drastically reducing the time needed to complete the class.
Furthermore, many courses offer flexible deadlines so the course can be customized to your schedule without any catch up required.
Conclusion
Whether you're looking to improve yourself or considering pursuing a degree or career in psychology, the courses recommended above give you an introduction and a range of topics to choose from.
If you are after the basics we recommend The Diploma in Modern Applied Psychology. It introduces you to the schools of psychology and how to apply them to the real world and in your own life. It's an engaging way to develop an understanding of these basic concepts.
If you're looking for a walk through from beginner to advanced, the Introduction to Psychology class is perfect for you. Beginning with the structure of the brain and working up to the foundations of mental illness, treatment and the pros and cons of diagnosis in psychology. This course covers common curriculum essentials.
Broad psychology knowledge isn't relevant to everyone. If you want to focus on a niche area we recommend the Personality Disorders: Master the Psychology of all 10 types. This is due to its well presented and informative slides. Personality disorders are common in all walks of life, particularly in a mental health setting, so greater understanding of this is a great place to start.
Related article: Best online hypnosis class, Best online CBT courses, Best online counseling courses, best online medical terminology courses
Best online psychology courses-Frequently asked questions
What is the best psychology course?
The Diploma in Modern Applied Psychology is our top pick due to its comprehensive coverage of all schools of psychology and college curriculum essentials.
How much does a psychology course cost?
The programs listed above range from completely free to $169. Paid programs include a certificate of completion, which is desirable for aspiring counselors, psychologists and psychotherapists. 
How long do psychology courses take?
The courses outlined in this article range from 2 hours to 52 hours. The more specific courses are between 2 hours and 10 hours, whilst comprehensive courses are between 20-52 hours. 

Holly is a student reading geography at King's College London. In her free time she enjoys cooking, travelling and photography. She loves to learn new things particularly in the mental health and medicine field.