Whether you're looking to understand and adapt your own behaviors, or have a positive effect on that of others, cognitive behavioral therapy (CBT) has become a cornerstone of modern psychology for professional and private use.
With the number of courses out there, it can be hard to know where to start looking for an online CBT course. Plus, there are so many paths CBT can take you down – from starting a career as a psychologist/therapist, to launching your own wellbeing company.
So, this article is here to help. In this review, I've considered different skill levels, learning goals, and budgets to help you find the best online CBT course for you. I've also taken into account benefits like lifetime access and certificates.
All in all, the best courses make learning accessible, rewarding, and enjoyable. So, whether you're after a certification, or want to equip yourself with the skills to reduce stress and be your best self, at least one of the classes will be right for you.
Let's get started.
What is the best online CBT course?
These are my top online CBT course picks:
How I made my choices
My top choices are Cudoo's CBT Certification Online and Centre of Excellence's CBT Diploma Course.
This is because both are accredited and have lifetime access. Cudoo's CBT Certification, in particular, promises to equip you with the skills needed to practice CBT independently.
Plus, there's also a 14-day money-back guarantee and team training (available with Cudoo Enterprise). And, despite the scope it covers, it's actually not as pricey as some other options on this list.
That being said, there are other options out there that might be better suited to your learning style and needs. For example, Udemy offers a range of CBT courses, including the bestselling CBT Practitioner Course.
With Udemy's Personal Plan, which is a monthly subscription, you also gain access to over 6,000 curated courses. So, if you have many areas of interest or want to get a range of perspectives on CBT, this might be a good option for you.
To see more details about Udemy, check out our review here.
Without further ado, read our mini reviews below to get the full details!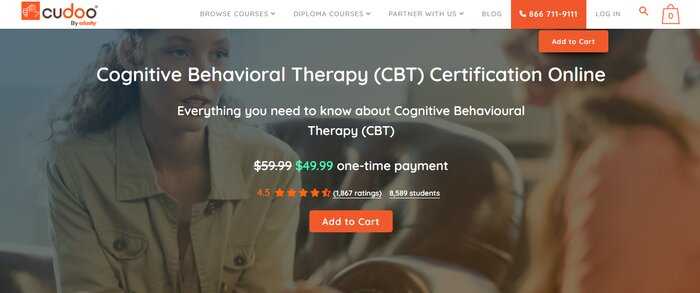 Platform: Cudoo | Teacher: Various | Course length: 15 hours
With full lifetime access and a certificate of completion, Cudoo's CBT Certification Online enhances your ability to practice CBT independently and prepares you to treat a range of patients.
You'll learn:
The theory behind CBT
Basic behavioral neuroscience
The three distinct types of CBT
How CBT practitioners approach the therapy process
The best CBT methods for treating various disorders
Pros:
Detailed insight into a range of CBT treatments
Flexible learning with lifetime access and no deadlines
Certificate of completion to improve career prospects
No prerequisites needed
Cons:
One-time payment rather than installments
Per-course payment rather than platform subscription
Who it's for: With no prerequisites needed, this class is suited to beginners as well as those looking to advance their knowledge. That being said, this course is ideal for therapy/psychology students seeking to expand their understanding of CBT therapies.
Overall: Strongly focused on CBT as a treatment for psychological distress, anxiety, and eating disorders, Cudoo's CBT Certification course equips you with the practical and theoretical knowledge to embark on a career as a CBT therapist.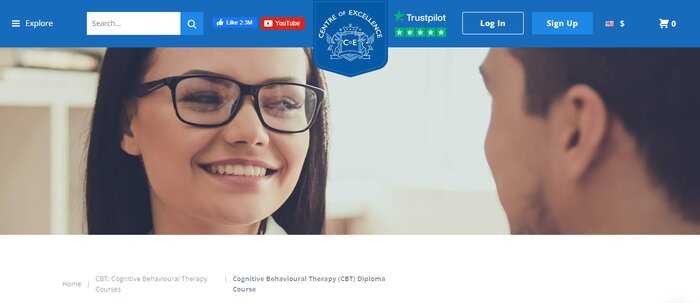 Platform: Centre of Excellence | Teacher: Various | Course length: Approx. 150 hours with 21 modules
Like Cudoo's CBT Certification Course, Centre of Excellence's CBT Diploma Course aims to teach you a wide range of CBT techniques for treating disorders and training your own thoughts.
You'll learn:
The history of CBT and the two fields it belongs to
Several psychological and physiological theories of emotions
How emotional experience is influenced by thoughts and behaviors
What working as a CBT counselor entails
How to apply CBT practically within counseling sessions
Pros:
100+ hours of course content
Accredited course with two certificates of completion
Self-paced with no time limit
Study group access available
Cons:
More expensive than other options on this list
Lack of 24/7 support center
Who it's for: Psychology students who are looking to broaden their perspectives and take steps toward becoming a CBT practitioner. This course includes ample information about what working as a counselor entails and the skills needed to succeed.
Overall: A comprehensive and practical course that looks at both CBT theory and practice. You'll learn the frameworks behind emotional/cognitive influence and take strides toward being able to apply CBT in counseling sessions.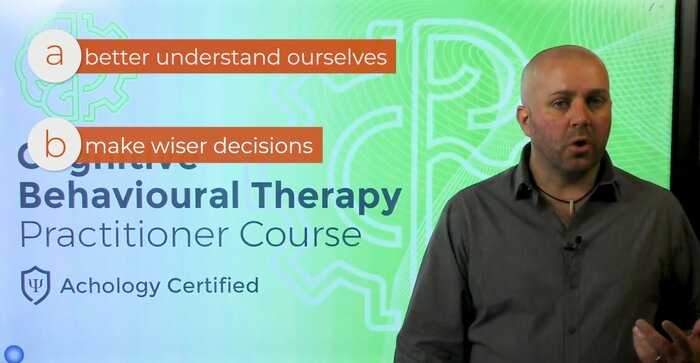 Platform: Udemy | Teacher: Kain Ramsay | Course length: 121 lectures totalling 31 hours and 28 minutes
Hosted by Udemy, Kain Ramsay's CBT Practitioner Course is one of the bestselling and most comprehensive CBT courses on the platform. With over 150,000 students to date and 150+ downloadable resources, this class definitely offers the most bang for your buck.
You'll learn:
The principal ideas behind cognitive and behavioral psychology
How to apply cognitive psychology to everyday challenges
A practical framework for mind management
The central role cognition plays in our lives
Various CBT models for understanding people
Pros:
Impressive 121 lectures and over 150 downloadable resources
Learn from an applied psychologist
Lifetime access and certificate of completion
Engaging content and teaching style
Cons:
Teaching does include some personal bias
Arguably more focused on self-help
Who it's for: This course is geared toward anyone interested in the cognitive and behavioral fields of psychology. While it's helpful for students, it's also beginner-friendly and you'll get a lot out of this course even if you're a hobbyist learner.
Overall: A generous course with lifetime access and a certificate of completion. You can access the videos on-the-go and dip in and out of the 150+ resources offline. Plus, there's an MP3 download available if you want to watch/listen to the course on-the-go too.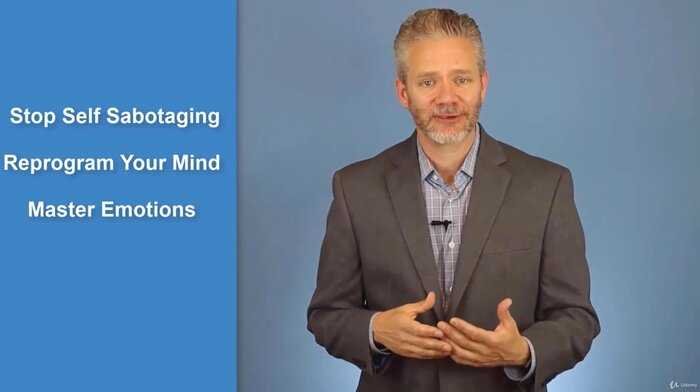 Platform: Udemy | Teacher: Patrick Howell | Course length: 48 lectures totalling 3 hours and 38 minutes
With a 4.5 instructor rating and 12 Udemy courses to date, Patrick Howell is an author, social entrepreneur, and former Director of Corporate Solutions at the Dale Carnegie Training Institute. In this class, he teaches you CBT techniques to help you change your life and others'.
You'll learn:
How CBT life coaching is helpful and impactful
Techniques for identifying patterns and changes in cognition
The differences between life coaching and therapy
CBT methods for reframing your thinking
How to take steps to becoming a professional CBT life coach
Pros:
Immediately actionable and measurable advice
Great information, resources, and assessments
Clearly organized class with engaging delivery style
Well-explained content and in-depth materials
Cons:
Lessons are sometimes repetitive
More attention to the coaching aspect than CBT
Who it's for: This course is designed for anyone interested in becoming a life coach and implementing CBT techniques to better enhance lives. You'll also learn the practical aspects of this career path, including how much you should charge, session plans, and more.
Overall: An interesting CBT course that approaches this therapy from a different angle. While it's arguably more focused on life-coaching as a career, it does teach you CBT fundamentals in a way that's easy to understand.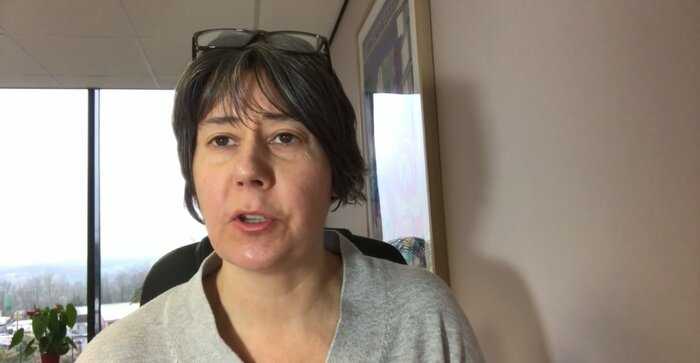 Platform: Udemy | Teacher: Dr Karen E Wells | Course length: 14 lectures totalling 1 hour and 30 minutes
Dr Karen E Wells is a bestselling Udemy instructor with over 140,000 students to date. Specializing in Complementary Therapies, she brings this professional CBT course to anyone in the industry who's looking to better analyze behavioral patterns and help their patients.
You'll learn to:
Confidently guide your clients in thought-observation
Understand The Cognitive Model
Identify solutions to negative thoughts and behaviors
Become fully qualified in CBT
Understand the impact of addictions
Pros:
Engaging and easy-to-understand content
Well-structured Workbook and further assessments
Learn from a qualified professional and teacher
Comprehensive sections on depression, stress, eating disorders, and more
Cons:
A lot shorter than other courses on this list
Definitely more client-focused than personal
Who it's for: While this class is advertised as accessible-to-all, I think professionals and students will benefit most from this course. This is because most of the lessons are guided toward better aiding your clients in refining their thoughts.
Overall: A short but in-depth course which covers impressive ground for CBT techniques. By the end of the class, you should have expanded your therapy toolkit and gained a better understanding of how to succeed in your profession.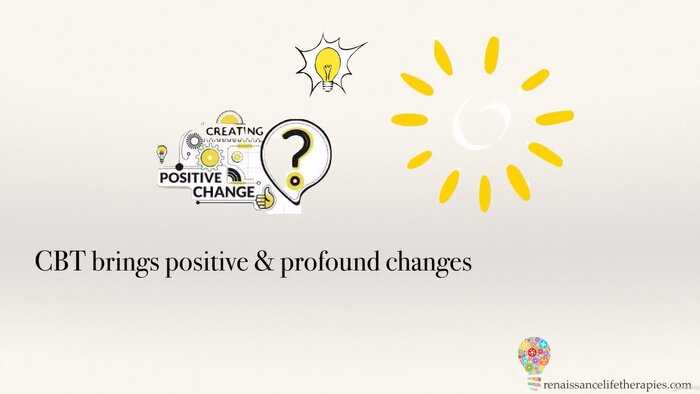 Platform: Udemy | Teacher: Libby Seery | Course length: 38 lectures totalling 1 hour and 53 minutes
Founder of Renaissance Life Therapies, Libby Seery leads this course as an experienced psychotherapist and counselor. Helpful for beginners and seasoned therapists, this overview of CBT is clear and concise, and will be valuable for self-help or treating others.
You'll learn to:
Use CBT as a counselor or CBT therapist
Identify and change negative thought patterns
Understand and apply CBT principles to your own life
Enhance your repertoire with new techniques
Grasp and summarize the CBT triangle
Pros:
Applicable to a range of learners from beginner to professional
Suited to both self-help students and training counselors
Well-structured and easy-to-understand content
Practical advice with plenty of real-world examples
Cons:
Slow-paced and sometimes repetitive
One of the shorter courses on this list
Who it's for: Seery markets this course toward beginners and professionals who are seeking to refine their CBT knowledge. As a professional herself, Seery packs a lot of career-based information into this course, but also tailors a lot of the content to self-helpers.
Overall: A well-rounded and far-reaching course that appeals to a range of students with varying goals. Seasoned professionals will likely still gain new information from this course, and it's easy enough to follow if you're not used to the jargon.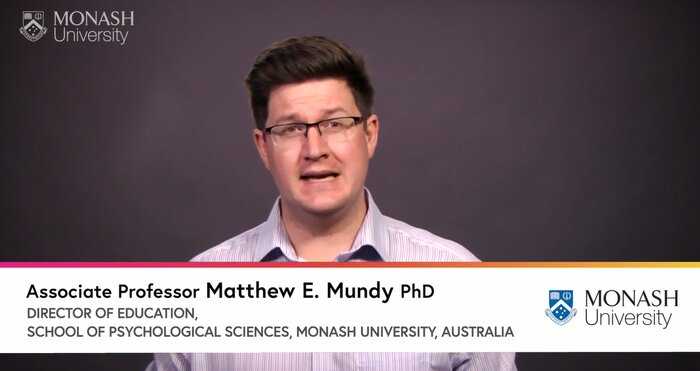 Platform: FutureLearn | Teacher: Matthew E. Mundy | Course length: 2 weeks with 6 hours' study
Matthew E. Mundy is Associate Professor and Director of Education at Monash University's School of Psychological Sciences. With a specialism in cognitive neuroscience, Mundy brings this introductory class to anyone interested in cognitive development.
You'll learn:
How to examine the cognitive changes we undergo
The three main types of psychological development
To understand the key transitions between these different types
The skills needed to conduct research into developmental psychology
To better grasp social and cognitive development
Pros:
Well-paced and informative course
Engaging course content and delivery style
Strong overview and a springboard for further learning
No prerequisites or prior knowledge needed
Cons:
Not only focused on CBT
A few of the resources have expired links
Who it's for: This FutureLearn class is geared toward anyone who's interested in psychology. That being said, it's particularly useful for psychology/science students who are looking to develop their research skills.
Overall: An informative course that focuses on the three main areas of developmental psychology. All in all, this class is enjoyable and a great introduction for beginners. But, it's also helpful for students who are figuring out their specialism and learning new research skills.
Platform: The Great Courses | Teacher: Jason M. Satterfield | Course length: 24 lectures totalling 12 hours
Jason M. Satterfield teaches at the University of California, San Francisco as Professor of Clinical Medicine and Director of Social and Behavioral Sciences. In this class, Satterfield teaches you how to retrain your brain for a positive life.
You'll learn to:
Build a toolkit for effective self-improvement
Understand CBT's philosophic roots
Better grasp developing techniques and research
Take on the role of student, physician, psychologist, and patient
Examine and change your own emotions, thoughts, and behaviors
Pros:
Well-presented and informative course
Excellent resources for further research
Features real-life patients and case studies
Practical examples that you can use for yourself
Cons:
Arguably too much focus on CBT history
Mostly helpful for psychology students
Who it's for: This course is advertised as being of great use to students and enthusiasts alike. Satterfield teaches both historical and theoretical knowledge of CBT to help you gain a better understanding of how you can use its techniques.
Overall: While the course is aimed toward anyone with an interest in CBT or self-improvement, I think it's more suited to training professionals/psychology students. It does cover a lot of interesting history but where the pragmatics are concerned, it's definitely more therapist-patient oriented. See here for our review of TheGreatCourses platform.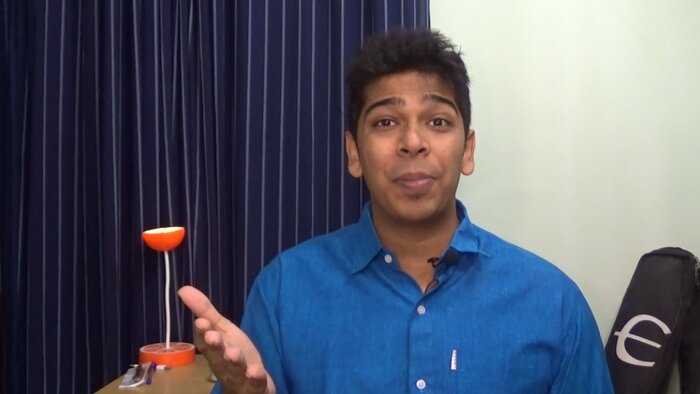 Platform: Skillshare | Teacher: Vikramadithya Shivaram | Course length: 31 lessons totalling 3 hours and 37 minutes
A trained psychologist, teacher, and coach, Vikramadithya Shivaram brings this CBT masterclass to Udemy, and combines it with Rational Emotive Behavior Therapy to result in what he believes to be a super life coaching system.
You'll learn to:
Understand the objectives of RECBT
Differentiate between rational and irrational beliefs
Empower your clients through productive talking therapy
Gain confidence in regulating your own behavior and others'
Apply RECBT in the real world and to treat real-life problems
Pros:
Well-explained course with actionable guidance
Measured focus on the general and the specific
Specialism in RECBT techniques
30+ lectures on relevant topics
Cons:
More niche focus than other classes
Class-based rather than additional resources
Who it's for: As Shivaram outlines, this program is best suited to those who are seeking empowering solutions to problems, are involved in coaching/public speaking/medicine/psychotherapy, or simply want to improve how they work with others.
Overall: This class includes 31 comprehensive video lessons focused on REBT + CBT and offers a more nuanced look at how combined therapies can improve lives. It's also a great course for training your emotional awareness and reaching your full potential.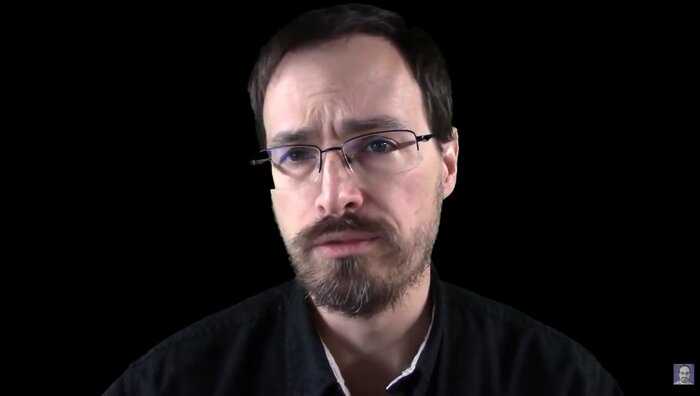 Platform: Class Central/YouTube | Teacher: Dr. Todd Grande | Course length: 6 hours
Dr. Todd Grande's YouTube channel focuses on topics related to counselor education, human behavior, and psychopathology. In this free online class, Grande introduces you to CBT's main components, limitations, and potentials.
You'll learn:
What cognitive and behavioral therapy means
The pros and cons of person-centered therapy
CBT strategies for treating disorders
The four schedules of behavioral reinforcement
Numerous counseling theories and models
Pros:
Includes CBT counseling role play
100% free online course
Valuable overviews of CBT (and other) theories
Clear and succinct explanations of concepts
Cons:
Less beginner-friendly than other courses on this list
Lack of slides and additional resources
Who it's for: If you're a psychology student or are headed down the counseling career path, this course serves as a good refresher to cognitive and behavioral therapy theories. Grande explains concepts succinctly and illustrates with role play examples. So, it's definitely more geared toward established or aspiring counseling professionals.
Overall: An enjoyable and generous free online course looking at the differences between cognitive and behavioral therapy models. The syllabus includes role playing scenarios and also looks at common criticisms.
What are the advantages of taking an online CBT class?
In short, there are many! These include:
Become aware of negative thinking and respond more effectively
Take steps toward becoming a therapist and helping others
Treat various disorders in both yourself and others
Gain a broader understand of psychology and talking therapies
Better manage stressful life situations and unlock your full potential
Buyers guide: what to look out for in an online CBT course
Choosing the best CBT course for you can be daunting. So, I recommend considering the following factors before you choose:
Instructor experience and delivery – if you're going to spend time and, likely, money, on an online CBT course, you want to make sure you're learning from someone who knows what they're talking about. Moreover, you also want to learn from someone who teaches the subject in an engaging and easy-to-understand way
Develops skills – a great CBT course will not only lay down the foundations. The right class will also seek to develop your skills and encourage further learning paths beyond the course
Well-rounded analysis – with CBT being one of many therapy models, it's important that you get a well-rounded understanding of what it entails and what its benefits/limitations are. The right course will give you an unbiased overview of when CBT does and doesn't work
Syllabus and skill level – you want to make sure the course you're investing in is right for your learning goals and skill level. If you're a student on the way to becoming a fully qualified therapist, you probably don't want a class that focuses on self-help
Price – of course, you want the class to be right for your budget. But it's also important to consider the long-term value you might get out of a course. For example, if a course is double the price but taught by someone with more experience, this might actually generate more value in the long run.
How much do online CBT classes cost?
The courses on this list range from completely free to $163! For our top pick, Cudoo, you're looking at $59.99. Considering this class is fully certified and offers lifetime access, that's a pretty good deal.
So, it's important to consider what you want to get out of a course, and whether it counts toward your credits/has a certificate. Also, compared to in-person courses, even the higher-end courses are considerably cheaper.
Plus, with sites like Cudoo and Centre of Excellence, you're looking at courses that are specialized, certified, and diploma-level. So, even though there's free content on YouTube that can teach you, the higher-priced courses actually enhance your ability to practice CBT professionally.
How long does it take to learn CBT online?
The courses on this list vary from between one hour to over 100! There's also additional practice/study time in many courses, and you're expected to study out-of-class material.
However, because a lot of these courses are self-paced and often include lifetime access, there's less pressure on deadlines. So, you can customize your learning plan around your own lifestyle and either finish ahead of time or at a slower pace.
It's also worth noting that CBT is just one of many types of therapy. So, if you're interested in the broader field of psychology, a standalone CBT course might not be your only class. In fact, getting as holistic an overview as possible is incredibly valuable and will enhance your learning.
All in all, you should account for study time regardless of the course length. And, with more complex modules, you might even want to revisit and take notes multiple times.
How do we rank our results?
Simply put, we rank our results according to which courses we believe to be the best.
Inevitably, this is subjective. But the factors considered are:
Teacher experience
Provides transferable skills
Has a strong, varied syllabus
Is well taught and explained
Student feedback
Production quality
Overall impressions
Wherever possible, we complete the courses in order to review them. Where we can't do this, we research the course, its syllabus, and student feedback extensively.
Conclusion
If you're looking to learn CBT online, you're not short of options – whether you're a self-helper or an aspiring counselor.
Cudoo's CBT Certification Course is our top pick as it's certified, includes lifetime access, and can actually help you to practice CBT professionally.
This course, along with Centre of Excellence's CBT Diploma Course, prepares you to implement a wide range of CBT techniques for treating numerous disorders. With the Centre of Excellence, you also get study group access, which is a great feature for those who learn better with others.
That being said, it's important to assess your own goals when learning CBT online. If self-help is more your aim, Kain Ramsay's CBT Practitioner Course on Udemy is a worthy investment.
Likewise, if you're wanting to learn CBT from a broader perspective, FutureLearn's Introduction to Developmental Psychology might be better suited to your interests.
So, hopefully, this article has given you a better idea of the CBT courses out there and which one is right for you!
Related articles: Best counseling courses, Best psychology courses, Best hypnotherapy courses, Best confidence classes, Best online medical terminology courses
CBT course frequently asked questions
How much does an online CBT course cost?
The courses on this list range from free to $163. Typically, online classes are cheaper than in-person classes.
How long do online CBT courses take?
The courses on this list range from one hour to over 100 hours. But you should also account for study time!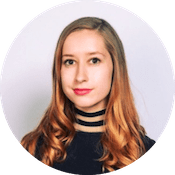 Rebecca graduated from King's College university with a first class honours in English Language, followed by a Masters' Degree in Eighteenth Century Studies.