Whether you're a parent looking for the best high school courses for your teen, or are looking for full diplomas/credits for yourself, the e-market has no shortage of courses available.
So, with everything from single courses to full programs, there's bound to be something for you. Plus, because these are purpose-built programs, all are designed to give real credits to pursue a diploma or college degree.
In this list, I've considered different learning aims, backgrounds, and skill levels, to ensure I've got something for everyone.
That being said, let's get started!
What's the best online high school course for credit?
Overall, my top picks are:
While the above courses vary in terms of course content, subject, and length, my top pick for best overall course is Silicon Valley High School's Algebra 1. Covering key concepts that are crucial to further academic success, Algebra 1 awards 5 credits (one semester).
As well as this, it's also approved by University of California A – G and NCAA. Plus, Silicon Valley High School's courses are designed to be self-paced, you can adjust the timeline depending on your own learning speed and needs.
Of course, this is just one of many high school credit courses available, whether on or outside of Silicon Valley. And, if you're looking for a full diploma rather than individual course credits, most of these institutions have you covered.
In fact, one full high school diploma stand-out is Penn Foster, which offers excellent value for money for a six-month program. Designed for new high school students and adults returning to education, you can even transfer credits from your previous high school in order to save time and money.
All in all, there's a wide range of programs out there to suit all kinds of backgrounds, needs, and learning goals. So, it's more than likely that you'll find the perfect course for you.
Without further ado, read the mini reviews below to get the full details!
Best Online High School Courses for Credit
1. Algebra 1 (Silicon Valley High School)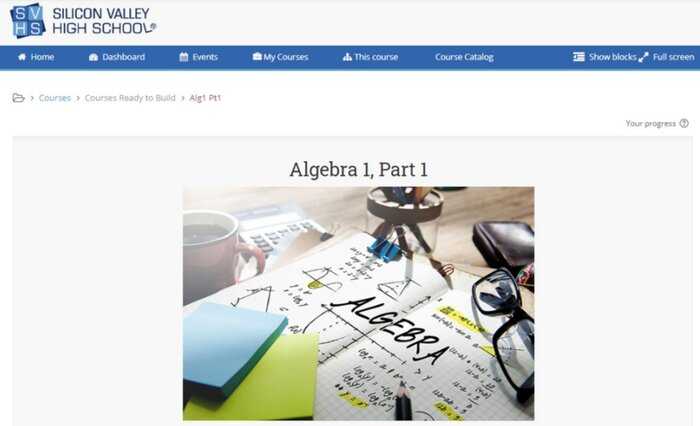 Platform: Silicon Valley High School | Teacher: Various | Course length: Approx. 15 hours (self-paced) | Credits: 5 (part 1) and 2 (part 2)
A core high school course, Algebra 1 covers key concepts included in standard tests like SAT and ACT. It's also approved by the NCAA and the University of California A – G (Category C Math) and offers one semester's worth of credits.
You'll learn to:
Understand algebra's basic elements
Solve various types of equations
Grasp and write algebra functions
Use and graph linear functions
Analyze and combine like terms
Pros:
Mix of videos and reading
Mandatory quizzes (with no time limit)
Unit tests and homework
Final exam with course completion record
Cons:
Lack of immediate teacher response time
Server issues can conflict with test times
Who it's for: Like all courses on Silicon Valley High School, Algebra 1 is designed for online high schoolers or home schoolers looking to jump ahead or catch up with credits. There are also no deadlines and learning is 100% online, which is a great option for students looking to learn around traveling or working.
Overall: This course harnesses online learning to deliver quality content in one easy-to-access place. Organized in two parts, Algebra 1 features mixed media learning and a range of practice tests/quizzes to give you the best chance at excelling in class.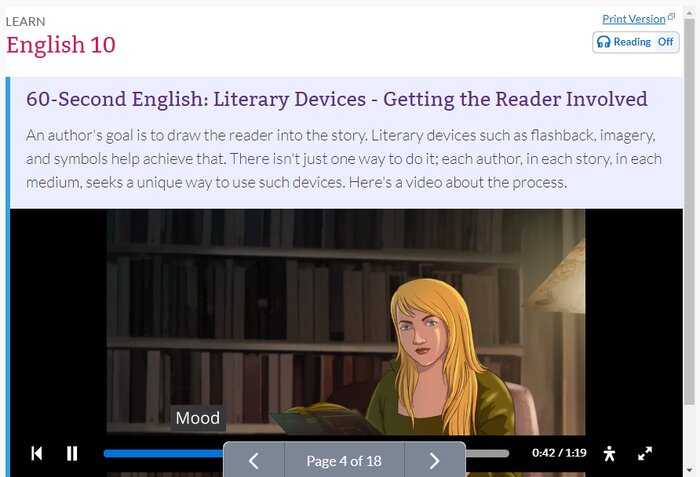 Platform: K12 Private Academy | Teacher: Various | Course length: Two semesters | Credits: 4 (per summit)
K12 Private Academy's English Core Summits 9-10 introduce students to a range of genres and provide engaging instruction on how to read, analyze, and interpret texts. Grades 9 and 10 appropriate, students will produce arguments and presentations on their textual analysis.
You'll learn to:
Think critically about key concepts in language
Analyze subjects, imagery, and themes
Pinpoint and utilize literary devices to create mood
Gain a deeper understanding of literary history
Use close reading to ascertain meaning
Pros:
Engaging quizzes and video content
Bite-size information to simplify learning
Balance of classic/modern works (plus fiction/non-fiction)
Additional access material such as subject notebook
Cons:
Lacks a specific 'teacher'
Interactive content can seem distant from real-life learning
Who it's for: K12 Academy and its courses, such as the English summits, are best suited to students looking to achieve an Upper School diploma. Through full-time enrollment for two semesters, students have the opportunity to gain 24 credits and receive their diploma.
Overall: Entirely online, K12 Private Academy represents interactive e-learning at its most efficient. With videos, quizzes, reading materials, and more, students take learning into their own hands, thinking actively and critically about the material presented.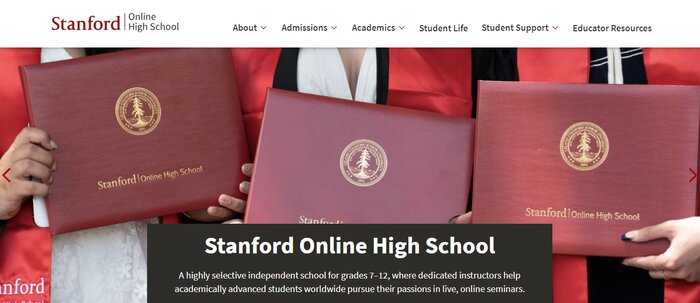 Platform: Stanford Online High School | Teacher: Various | Course length: One year | Credits: 5
Part of the core syllabus, Stanford Online High School's Methodology of Science – Biology is a year-long course based on scientific reasoning. What starts as an introduction also veers into philosophical thinking, making this a valuable starting point for further lines of inquiry.
You'll learn to:
Understand and analyze statistics through biology
Explore organism interactions and environments
Gain insight into genetics and natural selection
Make inferences from data
Critically assess evidence
Pros:
Strong core course that's easily transferable
Encourages active and critical analysis
Great examples throughout
Practical learning and independent activities
Cons:
Fewer peer reviews/class discussions than some sites
Webcam teaching not suited to all learning styles
Who it's for: Focusing on the 'Core Sequence', Stanford Online High School aims to equip students with skills in close reading and critical thinking. While this is transferable to a range of disciplines, it's designed to encourage further learning in science and philosophy.
Overall: Stanford Online High School encourages critical thinking and active engagement. As this course shows, advanced learning stems largely from not taking knowledge at face value. Instead, it encourages continual questioning and exploration of evidence.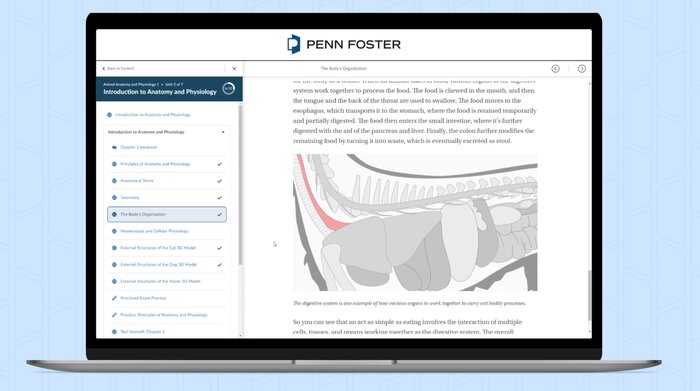 Platform: Penn Foster | Teacher: Various | Course length: Six months | Credits: 21 (full high school diploma)
Penn Foster offers a range of accredited courses for in-demand jobs as well as high school learning. Offering a six-month high school diploma for teenage students or adults, this ranks highly on our list as the best full-diploma program.
You'll learn to:
Gain high school knowledge in a range of core subjects and electives
Prepare for entering the workforce, college, or military
Use critical thinking and reasoning skills
Demonstrate practical understanding in math
Master 21st century skills such as communication and technology
Pros:
Flexible online classes to learn at your own pace
Option to transfer existing credits
Core subjects and elective courses of your choice
Several payment plan options
Cons:
Full diploma rather than individual courses
Less 'traditional' style of learning
Who it's for: Penn Foster advertises its high school diploma to homeschoolers, teens at high school level, and adults returning to education. As such, it offers the option to transfer existing credits rather than starting from scratch.
Overall: A smart and well-designed curriculum that's fully accredited and expertly designed. While it is a full diploma, you can come at it with any current experience in order to save time and money. It also offers electives, which enhance the learning experience and are a great way to consider college majors.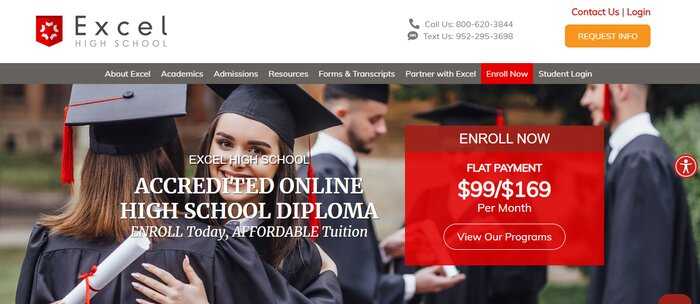 Platform: Excel High School | Teacher: Various | Course length: One semester | Credits: 1
Part of Excel High School's Social Studies, U.S. History is a single credit course forming one of 4-6 courses required per semester. Considering major events in U.S. History, this course sets the groundwork for further learning.
You'll learn to:
Understand the main turning points in U.S. history
Research and analyze primary resources
Gain insight into how U.S. history has been shaped
Assess the U.S.'s political development
Explore the evolution of American culture
Pros:
Spans from the Era of Exploration to modern times
Strong focus on first-hand analysis and critical thinking
Delves deeper into the two-party system
Attention to economic development
Cons:
More of a general overview than a specific period analysis
Less room for peer discussion (non-webcam learning)
Who it's for: Excel High School is a state-recognized accredited high school, and as such, it can fully replace high school learning for teens at the appropriate level. It's also an great resource for returning students, as you have the option to take single courses or complete a full diploma.
Overall: With flexible and affordable payment options and unlimited online tutoring, Excel High School is designed to help anyone exceed in their high school learning. The school aims to cover core subjects and to encourage further development in a range of fields.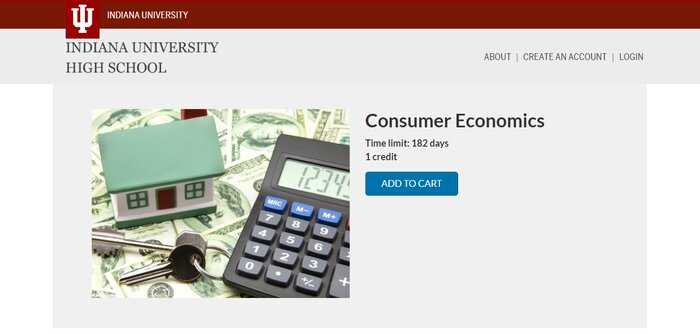 Platform: Indiana University High School | Teacher: Various | Course length: 182 days (limit) | Credits: 1
Indiana University High School is part of the wider IU institution and offers a range of high school courses, including AP and dual-credit classes. For Consumer Economics, there are no prerequisites required, and enrolling onto the course is easy and user-friendly.
You'll learn to:
Acquire practical skills for daily economic life
Understand economic values and decision-making
Use a checking account and figure credit cost
Manage finances wisely
Buy different kinds of insurance and pay taxes
Pros:
Pragmatic course with real-world benefits
Includes an introduction to consumer rights
Helpful dashboard, calendar, and inbox to track learning
Student handbook and help portal available
Cons:
Limited course access
Text-purchase required
Who it's for: While there are no prerequisites for Consumer Economics, this high school course is designed especially for seniors. It also fulfills the state standards for the financial literacy requirements, so students with that learning goal will gain the most benefit.
Overall: A practical course that's applicable to all walks of life, Consumer Economics is a helpful overview of everyday economic situations, as well as providing an introduction to capitalist/consumer rights.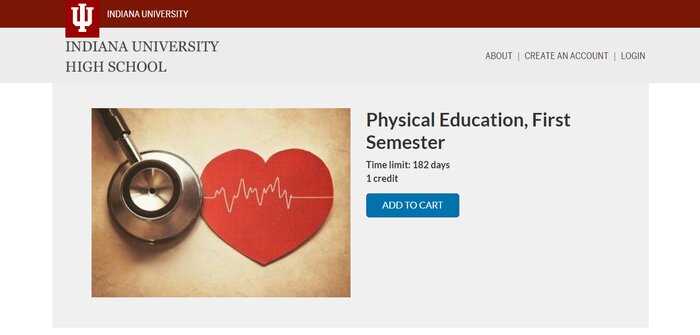 Platform: Indiana University High School | Teacher: Various | Course length: 182 days (limit) | Credit : 1
Another high school course from Indiana University High School, Physical Education focuses on general fitness principles, including body composition and risk factors. Other topics include meditation, relaxation techniques, and sports science.
You'll learn to:
Understand the principles of F.I.T.T.
Use the SMART criteria to write a personal fitness goal
Improve cardiovascular endurance
Increase flexibility
Promote positive mental health
Pros:
Interactive book accessible through online app
Covers important safety risks and factors
Create your own exercise plan
Fulfills half of the Physical Education requirements
Cons:
Book must be purchased separately
No 1-1 feedback
Who it's for: Indiana University High School's Physical Education course is designed for high-school freshmen and above. By standards of Indiana-approved high school diploma programs, this course fulfills half of the overall physical education requirements.
Overall: A general but helpful overview of physical fitness, including science-backed techniques, body composition, and rest and recovery treatments. The main text is available via 'Perusall', which allows students to annotate the text – but this must be purchased separately.

Platform: James Madison High School | Teacher: Various | Course length: One semester (part of James Madison's College Prep Diploma) | Credits: 5
James Madison High School's Online Spanish 1 covers basic Spanish language used in writing, speaking, reading, and listening. A course covering one semester, Spanish 1 can be used toward a high school diploma or as a single-course purchase for credit recovery.
You'll learn to:
Achieve a basic level of Spanish proficiency
Understand key grammar concepts
Engage in beginner-level Spanish dialogue
Gain insight into Spanish culture
Use verb forms correctly
Pros:
E-book available with course purchase
Single course or diploma purchase option
Available as part of college prep or general diplomas
Self-paced learning and weekly teacher-led lessons
Cons:
Physical book must be purchased separately
Slower teacher response compared to in-person learning
Who it's for: Like most of James Madison High School's online courses and diplomas, Spanish 1 is designed for students at varying stages of their high school progression. With no prerequisites needed, this course is suitable for Spanish-language beginners and can be taken as part of a larger diploma or individually.
Overall: A gentle introduction to Spanish language and culture, this course helps you to develop your skills through reading, writing, listening, and taking quizzes. You'll also take a comprehensive midterm.
9. Chemistry (Arizona Virtual Academy)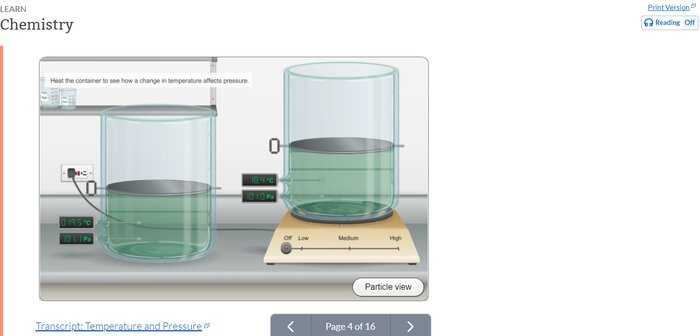 Platform: Arizona Virtual Academy | Teachers: Various | Course length: One semester | Credits: 2
Powered by K12, Arizona Virtual Academy hosts this one-semester chemistry course. Its recommended learning time is 1-3 hours per day and written/research coursework is required. With K12 interactive learning, students can also engage with course material through usual graphics, videos, and quizzes.
You'll learn to:
Complete grade-level work in thermochemistry, atomics structure, and more
Understand how chemicals combine to form other materials
Undertake virtual experiments and analyze their reactions
Work through problems and solutions
Balance chemical reactions
Pros:
Interactive lessons with transcripts available
Quizzes and reading exercises
Problem-solving scenarios that require analysis
Optional extension activities
Cons:
Some interactive content can be slow to load
Not all K12 high school courses are available through AZVA
Who it's for: Arizona Virtual Academy hosts courses for grades 9-12 students who reside in Arizona. These are also full-time courses rather than part-time. Most of the resources on the website are geared toward parents, so it's more designed for teen students rather than adults.
Overall: As well as hosting the K12 lessons, AZVA also offers 'Class Connect' sessions, where students can interact with their teachers. This helps to cement learning and also means you get the best of both worlds with distance learning and real-time support.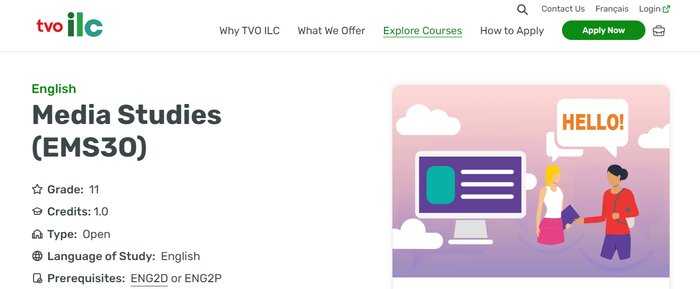 Platform: TVO ILC | Teacher: Various | Course length: 33 lessons (self-paced) | Credits: 1
With over 20,000 current students, TVO ILC aims to liberate online education by making it work around you. It also offers competitive rates and is high in both quality and value. With TVO ILC's Media Studies, you'll find 24/7 access and support as well as fully flexible online learning.
You'll learn to:
Understand 21st century media communications
Use media effectively and responsibly
Analyze various media forms and messages
Develop critical thinking skills and ethical judgment
Consider different media codes and conventions
Pros:
Fully independent online learning
Recommended related courses
Interactive, media-rich content
Accessible digital assessments
Cons:
Some prerequisites needed
Does not follow set semesters/classes
Who it's for: TVO ILC is suited to anyone who wants to learn flexibly and at their own pace. Acknowledging that students can take weeks or even months to complete a course, all TVO ILC courses allow ten months to complete 110 hours of learning. So, TVO ILC is designed for students who want to learn whenever and wherever they want.
Overall: TVO ILC is a smart online high school recognizing that conventional high school timings don't work for everyone. With that in mind, it designs its courses, including the job-prep-ready Media Studies to allow you to study according to your commitments.
What are the advantages of taking an online high school course for credit?
While the benefits of taking an online high school course for credit might be self-explanatory, I've highlighted some stand-out pros below:
Complete a formal and accredited high school diploma while making time for other life commitments
Get yourself job-ready by learning a range of general and specialized skills
Improve your chances of getting into a high-ranking college by meeting or exceeding appropriate credits
Make up for previously failed or missed high school courses
Fill in gaps in your high school learning by carrying over older credits
Become a more well-rounded and knowledgeable citizen
Buyers guide: what to look out for in an online high school course for credit
Choosing the right high school diploma, or individual course(s) can be difficult. So, before applying to a school, you should consider:
Credit eligibility – if you're going to be investing time and money into an online high school diploma, or even a one-off course, you want to make sure that the credits are valid and usable! This is the case with all courses above, but be wary of sites that don't list their accreditations
Teacher experience – regardless of your grade, you want to make sure that the course content is curated by one or more teachers who know what they're talking about. Even if the course is independent and not teacher-led, lessons should be in line with high school curricula
Develops skills – most high school courses don't simply require you to retain information. Rather, they encourage you to develop your critical thinking skills so you can analyze and confidently approach new material
Transferable knowledge – as above, high school courses should have wide-reaching benefits, whether for day-to-day life as with Consumer Economics, or for encouraging sound evidence-evaluation, like with Chemistry
Syllabus and skill level – importantly, you want to make sure that a course is right for your grade/skill level. For example, you don't want to end up on a course where you haven't taken the prerequisites
Price – whether you're going for a full diploma or are making up for missing credits, you want to make sure that the course(s) are within your budget. But, at the same time, it's important to consider the value you'll get out of a course. For example, if your credits will allow you to progress in your career, a pricier course might generate more value in the long-run
How much do online high school courses cost?
The courses on this list vary greatly depending on whether it's a single-course purchase, is teacher-led, or has further electives/accreditations. For example, TVO ILC's Media Studies is currently priced at $29 (though this is a one-credit course). In comparison, James Madison High School's Spanish 1 is priced at $399 for a five-credit course.
Other offerings also vary depending on whether the course requires independent study, has longer access, or awards more credits. If you're looking for a full diploma, Penn Foster's High School Diploma is priced at $1,049. This awards 16 core credits + five electives.
That being said, though, it's hard to give a general consensus regarding the best pricing out there, as there are so many factors to consider. For example, many of the courses are offered tuition-free for state residents only, and some program credits might not be approved by different associations.
So, your best bet is to go through the features of each online school above and determine which is right for you or your teen. And, of course, it's important to consider what type of program you're after.
How long do online high school courses for credit take to learn?
Course lengths vary greatly among the options above, and not just because they range from single courses to full diplomas. Some courses, for instance, are offered in two parts or come with prerequisites, which means it won't be a simple case of going by the course landing page.
That being said, many of the courses are made to follow traditional high school learning schedules, such as one semester/year to cover a course. With less conventional online schools, like TVO ILC, you have ten months to complete 110 hours of learning (but, depending on your commitments, you could finish a lot quicker than this).
And, for full diplomas, like Penn Foster, you're looking at six months for the fast-track option or 15 months for the average time. Some courses are also designed to be full-time rather than part-time/flexible, such as Arizona Virtual Academy.
The good thing about all this variety is that you can go for whatever learning plan is best for yourself or your teen. This might be adhering to a more disciplined full-time schedule, or establishing your own part-time routine depending on your commitments.
How do we rank our results?
In this article, I've ranked the results according to which courses I believe to be the best. Of course, this is subjective, but the factors I've considered are:
Teacher experience
Provides transferable skills
Has a strong and varied syllabus
Is well taught and explained
Student feedback
Production quality
Overall impressions
Wherever possible, I've taken these courses to fully understand its content. But, where this hasn't been possible, I've done extensive research on the course to get a feel for student feedback, production quality, and overall impressions.
Conclusion
Fortunately, because of the huge uptake in online schooling, there's no shortage of availability for high school diplomas or single-credit-courses. And, because people from all walks of life come to these courses with different aims in mind, it's fantastic that there are so many different options out there.
That being said, my top pick is Silicon Valley High School's Algebra 1. This is because it's a reasonably-priced one-semester course, covers one of the most commonly-revisited subjects, and is approved by University of California A – G as well as NCAA. Plus, the website itself is user-friendly and easy to navigate.
In terms of full diploma courses, Penn Foster's High School Diploma is a clear winner. The program is designed to suit a range of students, whether new freshmen or returning adults, or even those who have some credits already.
Penn Foster has clearly considered its potential student base and has worked hard to accommodate it. What stands out the most to me is that they offer a fast-track for full-time learners as well as an average completion time. There are also different payment options and offers to accommodate all student backgrounds.
But, of course, the best high school course for credit will be the one(s) that best suit your needs, learning style, and goals. For instance, you might want the option of multiple electives, or prefer a platform that has 1-1 teacher interaction.
So, having provided the best features of these top ten courses, I hope I've given you a better idea of what might be right for you!
See also: Best Outschool review
Best online high school courses for credit: frequently asked questions
What is the best online high school course for credit?
My top pick for the best single course is Silicon Valley High School's Algebra 1.
How much does an online high school course for credit cost?
Courses vary greatly on this list, ranging from $29 to $1,690 (but remember, some are also full diploma courses!).
How long does it take to learn high school courses online?
Depending on whether you opt for a single-course purchase or a full diploma (as well as full-time/part-time) courses can take around six months to one year.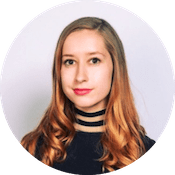 Rebecca graduated from King's College university with a first class honours in English Language, followed by a Masters' Degree in Eighteenth Century Studies.