Project management is a highly sought-after skill that has many applications in countless industries. Whether you're managing a team away day, a long term technical project, or want to level up your career, project management skills are invaluable.
The good news is that there are plenty of online project management courses from a whole range of platforms and institutions, covering a wide range of skills, price ranges, qualifications and certifications.
But how do you choose which course is best for you? I've compiled this selection of best online project management courses to guide you to the very best options. In making my choices I took into consideration course content, teaching quality, skill level, resources and more.
So, let's get started.
What is the best online project management course?
Here are my top picks:
Introduction to Project Management: Methods & Tactics for Success from Skillshare got the top spot due to its comprehensive content and highly qualified tutors.  It's easily actionable and has the capacity to transform your workflows.
And as part of a Skillshare subscription, you'll have access to thousands of other professional development courses. All from expert teachers. 
Many of the other courses in this article were chosen to reflect a range of needs. Skillshare's software-based Project Management in Real Life focuses on Asana. There are short refresher courses like Project Management Skills for Leaders on LinkedIn Learning. And prestigious certified professional courses from Google and the Project Management Institute.
Best free online project management course
The following courses on LinkedIn or Skillshare can be accessed with a free trial.
Best online project management course reviews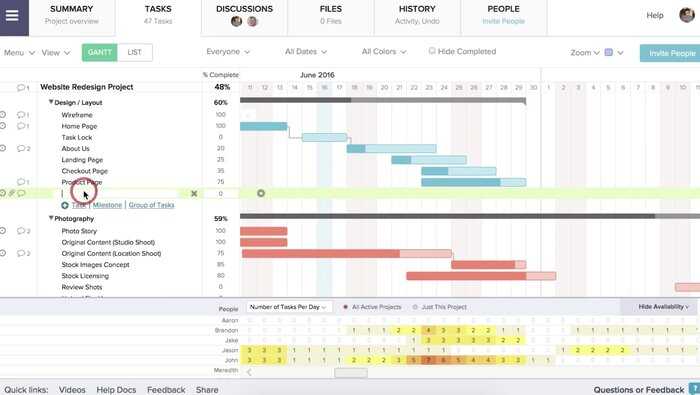 Platform: Skillshare | Teacher: Brett Harned | Length: 10 video lessons, totalling 1 hour and 8 minutes
Brett Harned is a project management consultant and coach, helping teams and project managers from a variety of industries to create practical, human-centered approaches to process and leadership. Covering both traditional project management techniques and modern, optimized methods, you'll learn through a combination of strategy, pro tips and demonstrations.
You'll finish this course feeling confident implementing globally popular TeamGantt software. Plus you'll gain expert project management techniques you can apply whether you're starting out in the field of project management, leading a one-off project at work or organizing a dinner party at home!
You will learn
The principles of project management
An overview of project management methods
The art of collaborating as a project manager
How to set up your projects in TeamGantt
Ways to utilize your system for optimum results
How to build communication skills as a project manager
How this all works in practices with some communication case studies
Pros
TeamGantt is a widely used project management software used by huge companies such as Netflix, Amazon and Starbucks
Brett Harned is a highly experienced professional, and an ideal instructor for TeamGantt software
Brett's realistic examples of problems in communication that might arise are incredibly helpful. They will will help you understand and navigates challenges that could crop up
Cons
This course is focused on TeamGantt software. If this isn't your thing, then another, more general course might be of more use
Aimed at beginners. So if you're an experienced project manager, you may find some of the content a little basic
Who it's for: Anyone wishing to get into project management, and learn how to use a helpful tool to streamline their processes and project manage like a pro.
Overall: This easily-digestible course is packed full of helpful real-life examples. And you'll learn to use a practical tool to streamline your projects.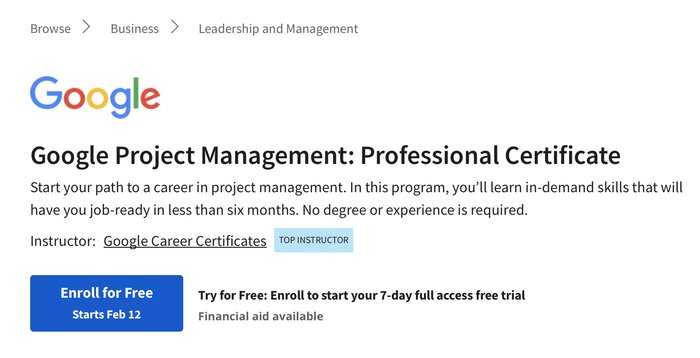 Platform: Course | Teacher: Google Career Certificates | Length: 6 months (self-paced with under 10 hours study a week)
Six detailed, in-depth courses covering a wide array of project management skills and methodologies brought to you by global powerhouse Google. This professional certificate course will supercharge your career.
It's perfect for those ready to take the plunge and commit to long term learning. Complete with hands-on projects that will build a professional portfolio to demonstrate your skills to future employers.
You will learn
The foundations of project management including project management roles and responsibilities, core skills, project life cycles, and more
Project initiation, including how to develop a successful project charter, complete a stakeholder analysis and use RACI charts to define and communicate project team member responsibilities.
How to use project planning everything together, covering all the components of the project planning phase
How to execute a project from start to finish
To understand Agile project management and Scrum
What the five important Scrum events are and how to set up each event for a Scrum team
How to coach an Agile team and help them overcome challenges
To apply everything you've learned into a capstone project
Pros
An intensive, in-depth course that's designed to equip you with all the skills and experience you need to make the leap into profession project management
With a huge name like Google behind it, this qualification will really make you stand out from the crowd
The final capstone course is a fantastic way to prove that you're able to put everything you've learned into practice, and will challenge you to draw on your resources and think like a Project Manager
Completely self-paced so you don't need to be overwhelmed by the amount of work – just keep working away at a pace that suits you!
Cons
There is a $39.99 monthly cost for this course which means the longer you take to complete it, the more expensive it becomes.
Requires a big time commitment (up to six months)
Who it's for: Perfect for someone who is ready to invest considerable time and money into gaining a well-respected qualification from a top company.
Overall: A rigorous, high-powered course from one of the best companies out there, this course will hone your skills and prove that you're ready for high level project management.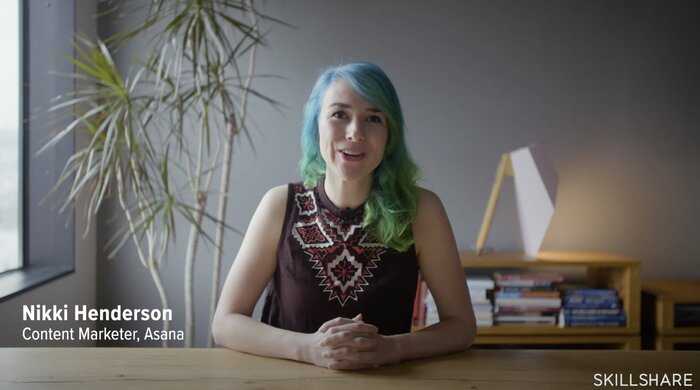 Platform: Skillshare | Teacher: Nikki Henderson | Length: 9 video lessons, totalling 23 minutes
Asana is powerful work and project management software, and content manager Nikki is here to give you an easily digestible run-down of its key features and how you can use them to streamline any project, no matter the size.
You will learn
How to increase productivity to get great results in less time with Asana's powerful tools
The best way to set effective goals that will keep you accountable and on-track throughout your project
How to create a project plan on Asana, including creating a list of tasks, starting with a template, making each task actionable, considering key needs, and getting sign-off as required
Tips for managing a teams schedule, using fixed deadlines, scheduling in order of priority and setting start and end dates, using Asana to simplify and expedite this process
How to keep everything on track with Asan's task tracking features, to help you understand your project's overall progress
Ways to reflect after your project\s completion to improve and grow, like holding a retrospective meeting with your team.
Pros
A great quick watch with easily implementable lessons. You don't have to commit to hours of learning to come away with some great actionable knowledge
Accessible with a Skillshare membership giving you access to 40k other courses to to explore to build your knowledge further
Great teaching with lessons broken down to easily understandable bitesize bits of information
Cons
it would be helpful to have some real-life examples to help the viewer further understand Asana's applications
Very much a beginner's overview course – if you want to explore Asana further, then there are plenty of other great courses available on Skillshare
Who it's for: Perfect for those who want to quickly get to grips with Asana and learn how it can help bolster their project management skills.
Overall: This is the perfect introduction to an amazing software that can help you manage projects from beginning to end, setting goals and keeping your team on track.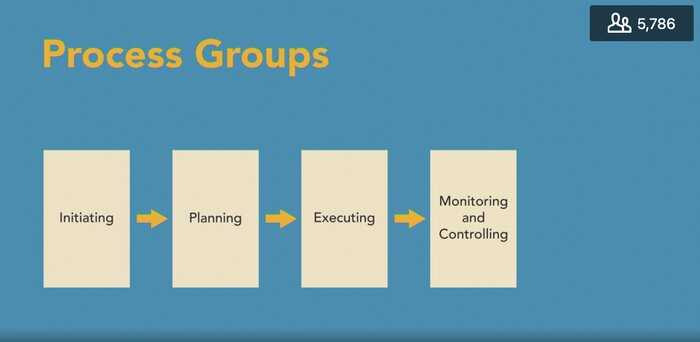 Platform: LinkedIn Learning | Teachers: Bonnie Biafore, Bob McGannon, Daniel Stanton, Doug Rose and Natasha Kasimtseva | Length: 10 sections, totalling 12 hours 2 minutes
Led by LinkedIn Learning's project management experts, this Learning Path covers everything from ethics, requirements and budgets to communications and risk. This 12 hour pathway is broken down into ten short segments. These cover all aspects of project management, providing you with a great knowledge base to take your first steps in this field. With quizzes, exams and the opportunity for certification, this is a rigorous professional course from a well-renowned platform.
You will learn
Project management foundations, including traditional and agile project management, and much more
How to recognise and apply ethical appropriate ethical standards to your PM process
A simple ten step process to manage any project
How to proactively manage projects, resolve scheduling timeframes and reduce costs
The all-important skill of budgeting
The best way to manage a team
Communication strategies to keep your projects on track
How to anticipate, assess, and manage risk
Strategies for managing stakeholders, identifying their needs and expectations to build and sustain engagement
Pros
Great value with 12 hours of content led by experts
Provides a comprehensive understanding of what it takes to be a great project manager
Academic certification means that you can accrue academic points to use at partnering universities
Taught by a range of teachers with different specialities
Cons
Designed to start your journey to becoming a professional PM. If you're unsure about following this path, I'd opt for a shorter course
Some companies will still expect you to have a qualification in PM. That said, the credits you accrue on this course will help you achieve that
Who it's for: Those wanting to understand the ins and outs of what it means to be a project manager, whilst accruing professional points from institutions such as NASBA and the PMI.
Overall: With a range of excellent teachers, in-depth content and the opportunity to accrue professional points and certifications, this is a great all-round course to get to grips with project management.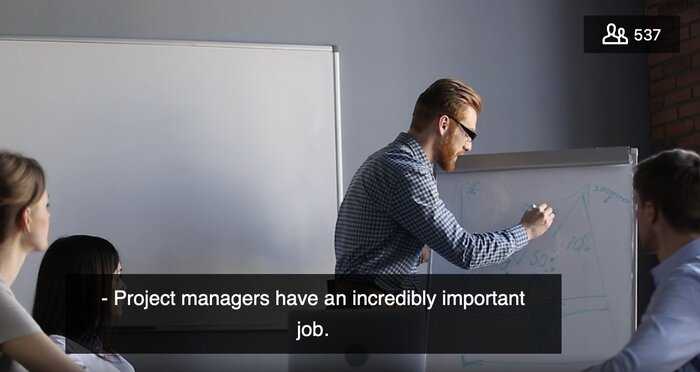 Platform: LinkedIn Learning | Teachers: Daniel Stanton, Bonnie Biafore, Seyi Kukoyi, Claudine Peet, Bob McGannon, Oliver Yarbrough | Length: 10 sections, totalling 6 hours and 39 minutes
Another high-quality learning path from LinkedIn Learning. It's aimed at project managers who want to upskill, stay on top of their game and progress within their profession. These are the most up-to-date project management skills based on LinkedIn data, including Business Acumen, Change Management and Artificial Intelligence.
With LinkedIn Learning's signature expert teachers, quality content and certification, this is a great course for any project manager who wants to develop their skills and access new opportunities.
You will learn
How to develop your business acumen as a project manager, using SMART goals
The skills needed to become a Project Management Entrepreneur
Change management for projects and how to help changes stick
Methods of managing technical projects, including how to leverage project management tools and anticipate technical components and business risks common to technical projects
How project managers can leverage AI. Including adapting to AI, using it to derive value from data and follow emerging AI trends
Pros
Packed full of amazing skills that you might not expect to be part of a project manager's repertoire
Will help you stand out from the crowd and deliver outstanding results
The standard of teaching is exceptional. All the tutors are highly successful experts in their field, and will help you reach your highest potential
Certificate of completion on this course, enabling you to concretely demonstrate your experience to employers and colleagues
Cons
Aimed at existing project managers who want to hone their skill set. So less suited for those interested in pursuing a career in this field with no prior experience
Quite broad. Whilst this means that it's generally applicable to most project managers, it would be great to see more specific examples in different fields
Who it's for: Aimed at project managers who want to develop their skills and pursue new opportunities within project management roles, or use their project management experience to explore new avenues, like entrepreneurship.
Overall: A very interesting, wide-ranging course offering an insight into the exciting places your project management skills could take you, from managing change to leveraging AI.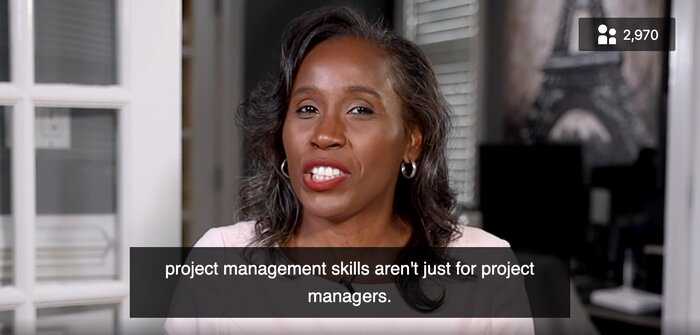 Platform: LinkedIn Learning | Teachers: Dana Brownlee Length: 11 video lessons, totalling 36 minutes
Dana Browlee is a corporate trainer, author and president of Professionalism Matters, Inc., and has been featured on CNN, the Wall Street Journal and Forbes. Her courses focuses on team collaboration, speaking up against racism at work and leadership skills.
In her course, Dana teaches skills and techniques to develop your project management skills as a leader, even if you don't necessarily think of yourself as a project manager.
You will learn
How to apply general project management principles
To utilize the project management cycle to provide structure
Master risk analysis to improve outcomes and encourage realistic time estimates
Methods for conducting effective kickoff meetings, from creating an action-oriented agenda, project task outline and schedule to incorporating relationship building elements
How to delegate and use status tracking
To build a culture of candor
Pros
Extremely modern and up to date – her focus on virtual and hybrid workspaces is incredibly helpful in today's world of work
This course is approachable and broadly applicable, even if you don't think of yourself as a project manager
Completing this course will help you earn Professional Development Units from the Project Management Institution, a highly regarded organization.
Cons
Dana's focus is more on implementing PM skills to excel in your current role, so if you're looking to to pursue a career as an actual project manager one of the other courses in this article might be a better fit
Would benefit from solid case studies for more practical learners
Who it's for: Aimed at leaders who are looking to develop their project management skills to successfully manage a team and implement new projects and ideas.
Overall: A great, succinct course outlining useful skills to help any leader stand out with excellent project management skills.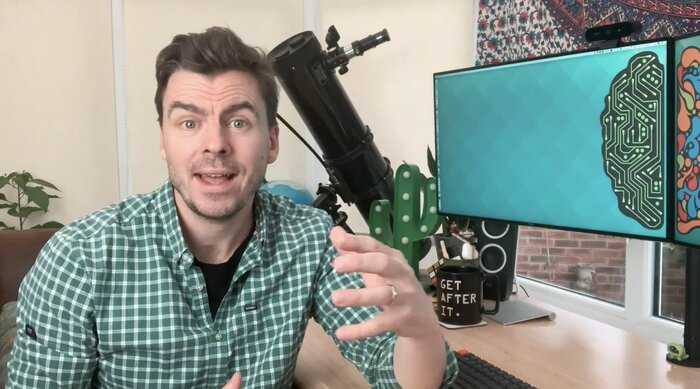 Platform: Skillshare| Teacher: Matt Corroby | Length: 17 video lessons, totalling 1 hour and 6 minutes
Matt Corroboy is a Software Projects Directo, MAMP and projects advocate, and in this course he breaks down the 'Spinning Plates' project management model so you can learn to think like a world class PM. Focusing on behaviors and thought pattern over methodology and templates, this is all about everyday thinking that will enable you to keep on top of your game and deliver great results.
You will learn
What Matt's 'Spinning Plates' model is all about, and how it differs from more traditional project management techniques and methodologies
How to implement this model in a variety of ways, including risk management, change management, escalation management and more
How to be a great leader – not just by title! – and manage projects and teams to get amazing results
Ways to track finance and your budget throughout the course of the project
How to report on your project, and what the extended project life cycle is
Great tips from a world class PM on how to stay on top of your spinning plates
Pros
A unique course that stands out from more traditional methodology-based courses to focus on more day-to-day practices and mindsets
Matt has a seriously impressive CV, and even if you don't like the Spinning Plates mindset, you're sure to glean some great tips, tricks and insider knowledge
Many actionable steps that are relevant whether you're a professional project manager, or are managing a specific personal project
Cons
As this course focuses on mindset over methodology, for experienced project managers there may not be a great deal of new information. However, it would still be a great recap, and insight into the behaviors of an extremely successful project manager
Who it's for: Whether you're an experienced PM looking for ways to manage your workload or a total novice interested in developing project management experience, this course is sure to be helpful.
Overall: An insightful look at helpful mindsets and attitudes that will stand any project manager (or anyone who manages a project!) in good stead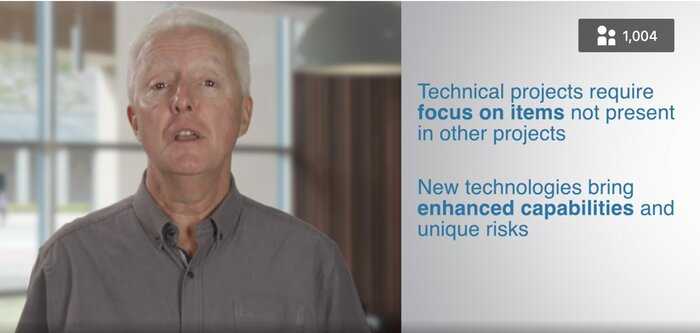 Platform: LinkedIn Learning | Teacher: Bob McGannon | Length: 23 video lessons, totalling 1 hour and 14 minutes
Bob McGannon has created over a dozen LinkedIn Learning courses, and is a PMP and PRINCE2 certified consultant, coach and author. He has set up project management and leadership programs around the world.
In this course, Bob sets out the challenges and solutions specific to managing technical projects, including how to work with new and existing technologies, special considerations for technical product development, and how to use agile vs waterfall project management styles.
You will learn
Project management approaches for technical projects, covering waterfall vs. agile, special requirements, and managing change in a technical project
How to manage technical solutions, including separating services from the technical tool, managing technologies, and dealing with challenges posed by new technology
Strategies for managing the technical environment, such as data, vendors and the cloud, testing, and the expectation of 24/7 technical availability
Technical product development considerations
How to embrace new technologies, such as AI, big data and access anywhere and everywhere
Pros
Each section of this course includes a 'Scenario' to help you understand these ideas in practical situations
Teaches skills that will broaden your project management capacities and enable you to take on new and exciting projects
Accessible for those with limited technical experience, as Bob doesn't use too much technical language and the lessons are easy to follow
Cons
Whilst this course does have some nuggets of wisdom that can be applied to other project management situations, the main focus is technical projects
On the other hand, if you already have experience with technical projects, then this may be a bit too simple – it's really aimed at a very specific demographic of experienced project managers who are totally new to technical projects.
Who it's for: This course is aimed at experienced and professional project managers who want to take a leap into the world of technical projects, whether to broaden their focus, move to a new position or gain more varied experience.
Overall: A practical, focused course that will help lay the foundations for managing technical projects.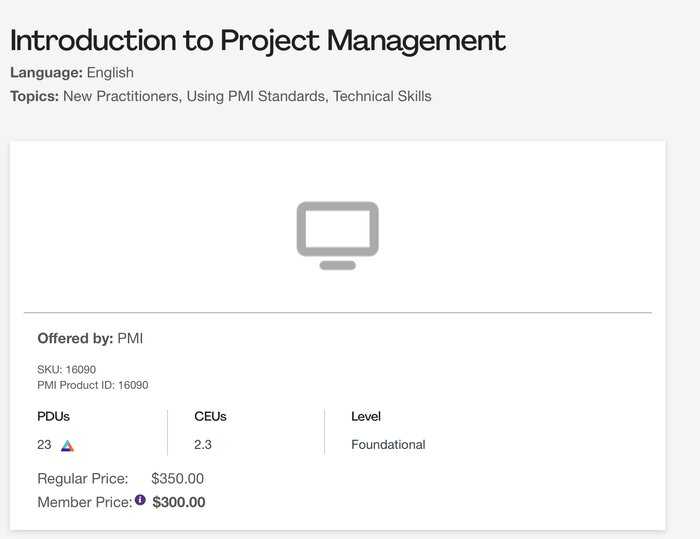 Platform: Project Management Institute| Teacher(s): n/a | Length: n/a
The Project Management Institute (PMI) is the gold standard in Project Management. Their certification shows that you can work with the best, cutting edge project management techniques in a variety of settings and businesses. This Introduction to Project Management course is a great way to get a feel for the PMI's way of working, and start on your path to earning their certification.
You will learn
Key concepts to understand project management skills that you can transfer to any industry
How to validate and control scope, develop a project schedule, create a project budget, and develop and manage resources
Effective ways to plan and manage communications, undertake risk management, procurement management, plan stakeholder engagement and control the project schedule
Methods for managing and controlling quality, planning and acquiring resources, managing project work, creating a work breakdown structure and defining and sequencing activities.
Pros
The PMI is the best in the business. By completing this foundational course you will earn Professional and Continuing Education Units that are necessary to progress to a PMI Certification
The PMI is continually updated, so you can be sure that you are accessing the most up to date content available
A self-paced course, and you will be able to learn at times best suited to you.
Cons
On the pricey end of the spectrum, at $350. However as the PMI is the very best in the business, this would be a great investment to begin your professional project management journey
Little indication of who the course is run by so, you'll just have to trust the expertise of PMI!
Who it's for: A great option for someone who is interested in undertaking the PMI's Certification in the future, and is looking to build a good base with a highly respected organization.
Overall: A fantastic course from a top grade organization that provides a great jumping off point for your project management career.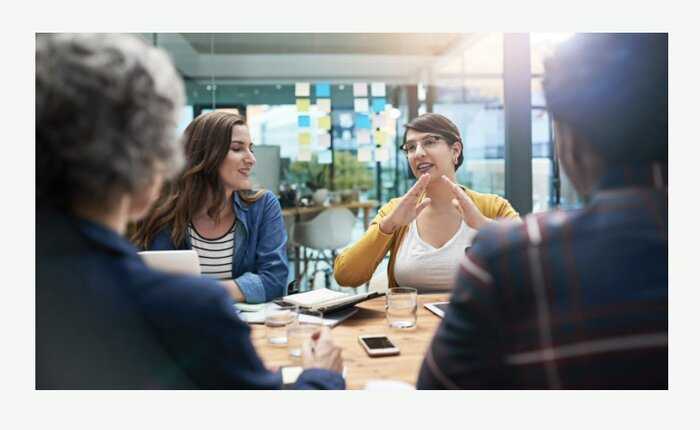 Platform: Colorado State University | Teacher: George Angel and Lee Varra-Nelson | Length: 16 weeks
This five module course is designed for busty, working professionals to complete alongside their full time jobs. Following the Project Management Institute's guidelines, this high-level course also includes a program project that integrates and applies lessons from each unit. Getting this qualification through a respected academic institution is also a great option if you want something more 'official' than a standard online course.
You will learn
Project management initiation, process groups and WBS
Everything you need to know about planning, plan schedule management and plan cost management – including plan quality, plan resources and plan communications, as well as plan risk management, plan procurement and plan stakeholder engagement
How to execute your project, with sections on directing and managing project work and maintaining project knowledge
Methods for monitoring and controlling project work, controlling change and risks
How to close your project or phase of project, and the next steps
Pros
Designed with the PMI Certification in mind so a great option for those wishing to pursue this qualification
Colorado State University is a well-respected institution, and will be a great boost to your resume
The completed project consolidates your learning and proves to future employers that you know how to utilize this skillset.
Cons
Cost at $3,395. However, you get access to amazing resources, expert teachers, a carefully crafted course and the prestigious name of Colorado State University. So if you're in a position to commit to this course it's a great option
Who it's for: A brilliant option for those wishing to pursue a more academic and 'official' route into project management, with the eventual aim of undertaking the PMI certification.
Overall: This 100% online course from a respected academic institution is focused on real world project management skills to help you prepare for the PMI Certification, and jumpstart your project management career.
What are the advantages of taking an online project management course?
Invest in yourself – these courses are a great way to improve your skills and boost your professional credentials. Whether you're looking to work as a Project Manager or develop new skills
Highly sought-after and transferable skill – project management is everywhere! The skills are transferable to a wide range of industries and job roles, giving you freedom and flexibility in your career.
Start a new career – Maybe you're looking to a total rebrand – if so, some of these courses are a great way to begin earning professional qualifications and certification to get you started on a whole new career path
Progress and improve in your current workplace – by improving your project management skills, you can prepare yourself for any eventuality at work in your current position, and feel comfortable leading teams and taking on new projects. In-depth knowledge and professional qualifications will help you stand out from the crowd and progress in your career to more senior position.
Buyers guide: what to look out for
What are your career aspirations? If you want to become a professional project manager then I would recommend a longer, more expensive course, like the Colorado State University Online Project Management Certificate to really get stuck in. If you just want to learn more about the field, then a shorter, cheaper LinkedIn Learning course is a great place to start.
How much experience do you already have? If you have managed projects before but want to pivot and gain new skills, then look for courses aimed at project managers like the Essential New Skills for Project Management on LinkedIn Learning. If you're totally new, then consider a foundational course instead.
Are you looking for project specific skills? Maybe you are just looking for a few pointers to help with a project – a software-based course like Skillshare's Project Management in Real Life course, which focuses on Asana, is a good option.
What is your budget? Many of these courses, such as the ones on LinkedIn Learning and Skillshare, are part of a subscription-based service, where a monthly payment gives you access to thousands of other learning opportunities for a relatively small sum. Other courses are a lot more expensive, and better for those with a larger budget who want to make a serious career commitment.
How much time do you have? Plenty of courses only take an hour or so to consume, whereas others are designed to be taken over a series of months. Before you commit to a course, consider how much time to realistically have to give, and whether it would be a wise investment.
How much does it cost?
The price for courses mentioned in this article range from monthly membership fees of $39, to $3,500.
Some are accessible through free trials, such as Skillshare and LinkedIn Learning. It's possible to audit part of Coursera's Google Project Management: Professional Certificate course for free. However, you will not be able to access the full program or gain a certificate.
These courses are generally much cheaper than in-person teaching. And they have the advantage of being self-paced, so you can fit them in around other commitments to suit you.
If you get a subscription for LinkedIn Learning or Skillshare, then you will be able to access many other project management and professional skills training courses. By taking as many classes that interest you as possible you can get great value from these platforms.
How long does it take to learn project management?
The courses here range from under 30 minutes, to 16 weeks worth of content. It really depends what your learning goals are, and how much time you have to commit.
As these courses are self-paced, you can learn at a speed that suits you. And, of course, revisit content any time you need to.
Conclusion
There are a huge range of project management course options available, reflecting the diversity of this field.
Whether you want to dive into a professional qualification, or take a quick course to brush up on key skills, there is an online course for you!
My top recommendation is Skillshare's Introduction to Project Management. It is a comprehensive, highly actionable that introduces you to all the key aspects of project management. 
Online project management courses frequently asked questions
How much does an online project management course cost?
A course can cost anywhere from nothing at all (as part of a free trial) to $3500
How long do online project management courses take?
Project management courses can take anywhere from under half an hour to several months.

Hannah is currently studying a Masters in Modern Literature and Culture at King's College London.  In her spare time she enjoys hiking, writing and cooking.