Human Resources is vital to any business. As an HR administrator or manager, you're entrusted with handling employees' performance, taking disciplinary action, and even hiring new talent for the workforce.
With that in mind, companies want to hire the best of the bunch. If you're here, you're probably looking to advance your skills and become a star employee in your current or future role.
But because there are so many classes out there, it can be hard to know where to begin. And, you want to make sure that the course you pick is the best match for your skill level and goals.
So I've pulled together the best HR classes to cut through the noise and help you to find the best HR course for you. I've also considered which ones come with an accredited course certificate.
So let's get started!
What is the best HR course?
In sum, our top picks are as follows:
Our top choice is Academy to Innovate HR. This is because it combines on-demand video access with additional resources across 12 months of learning. Including 35 video lessons and a self-paced learning style, AIHR's HR Generalist Course is a full certification program that sets you up for success.
Covering a broad syllabus that reflects your breadth of responsibilities, this class is a true-to-life program that equips you with a range of relevant and robust skills. So, all in all, this is our ultimate choice for a practical and certified HR class.
In second place is HR University's Certified HR Manager Course. This class is a popular choice for students already in HR who are looking to advance to a manager position. So, while this isn't a general course, it is a certified and respected program that helps you to stand out in interviews.
Of course, lifetime access courses like HR University's may not fit everyone's budget. So, we've also included some more affordable options, like Coursera's Human Resource Management and Udemy's Effective Human Resource Administration. Plus, there's even Alison's free Diploma in Human Resources, which is pay-for-certificate only.
That being said, even the paid HR courses on this list work out considerably cheaper than an in-person course!
So, read on to get the full details.
Best Online HR Courses Reviews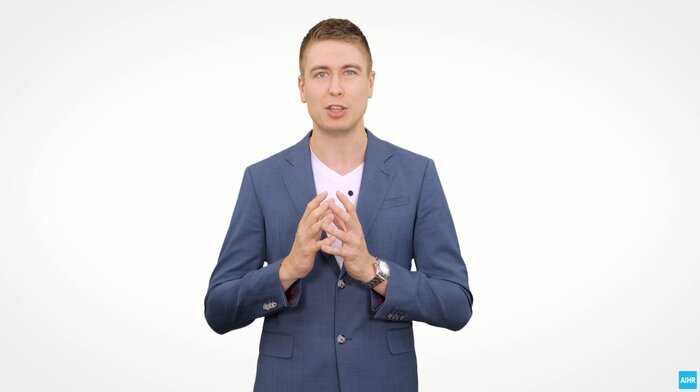 Platform: Academy to Innovate HR | Teacher: Erik van Vulpen | Course length: Approx 10 weeks | Certificate: Yes
Erik van Vulpen is one of the founders of AIHR. Along with his co-founder, van Vulpen has strived to arm HR professionals all over the world with the skills they need to make a real impact.
You'll learn to:
Understand key HR processes like recruitment and payroll
Organize an HR service delivery model to enable growth
Enhance your HR toolkit to develop a strategic HR function
Avoid common mistakes that impact HR operation
Implement healthy conversation strategies for businesses
Pros:
Self-paced learning with tests, homework, and projects
Eligible for HRCI, HRPA, and SHRM credits
Reading materials and bonus content
Digital certificate upon completion
Cons:
One of the pricier options on this list
Generalist rather than specialist course
Who it's for: This course is for anyone seeking the knowledge and skills to succeed as part of a HR team (or even a team of one). If you're an ambitious HR representative and are looking to make an impact, this course teaches you the tools and templates you need.
Overall: A comprehensive 40+ hour course for HR generalists who want in-depth knowledge of the HR sector and what it entails. This class also helps you to build initiatives that your executives can be excited about, and is a great step on the ladder to HR management.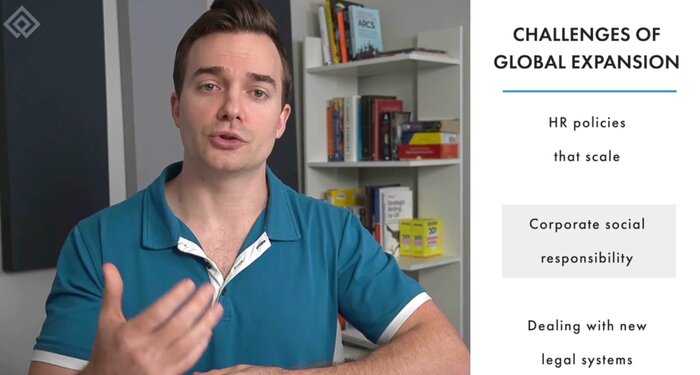 Platform: HR University | Teacher: Josh Fechter | Course length: Approx 10 weeks | Certificate: Yes
As an HR consultant with 5+ years' experience, Josh Fechter has authored a book on employee experience and even partnered with companies like Gusto, GoCo, and Zenefits. In this class, he guides you on HR fundamentals to help you land an HR Manager job.
You'll learn to:
Demonstrate best practices for managing employees and payroll
Tackle difficult aspects of the job like disciplinary action
Stand out as a candidate in HR Manager interviews
Adopt the habits and behaviors of successful HR professionals
Create a great organizational culture by implementing the best HR strategies
Pros:
Over 90 lectures and 30 case studies
Exclusive interviews with HR professionals
Free lifetime access to all future content
Certificate of completion upon finishing the course
Cons:
Specific to manager roles
Less suited to beginners
Who it's for: This course is most suited to those who are in the HR field and are seeking advancement. While this course isn't riddled with jargon, it does include a lot of heavy learning that might intimidate beginners. That being said, it really is a one-stop-shop for all HR management resources.
Overall: HR University's certified course prepares you for a successful career in HR Management. With alumni working at Microsoft, Facebook, and City National Bank, the results really speak for themselves. With seven sections of content, and lifetime access to the full course and additional resources, this is easily the best HR Manager course out there.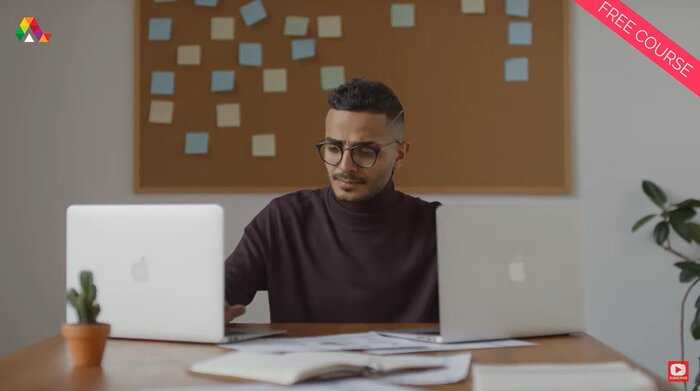 Platform: Alison | Teacher: Various | Course length: Approx 10-15 hours | Certificate: Yes
Alison is an online learning provider helping people across the world to empower themselves through education. Their Diploma in Human Resources is a free course with an optional paid-for certificate upon course completion.
You'll learn to:
Set up and run an effective recruitment process
Techniques to improve employee productivity
Manage and evaluate poor employee performance
The professional process for terminating employment contracts
Hire, train, and motivate staff effectively
Pros:
Top-rated and free-to-access class
Final assessment and CPD accreditation
Highly informative and meets industry standards
Ongoing access to relevant career resources
Cons:
Less comprehensive than the higher-ranked courses on this list
Certificate must be purchased separately
Who it's for: As a free course that can be completed in a week (or under!) Alison's Diploma in Human Resources offers plenty of reward for minimal investment. If you want to polish your HR skills, understand the fundamentals, and advance your workplace value, this is the course for you.
Overall: A clear overview of HR's core roles within a business, and step-by-step guides on how to implement effective strategies for selection, recruitment, training, and developing. Through this course, you'll learn to develop effective management strategies and motivate your workforce.

Platform: Coursera | Teachers: John W. Budd, Stacy Doepner-Hove, Alan Benson, Amy SImon, Larry Bourgerie, and Mike Davis | Course length: Approx 6 months | Certificate: Yes (non-accredited)
Coursera's HR for People Managers is a Specialization developed with the University of Minnesota. Rather than an individual course, it's made up of five courses as part of a specialized learning path, and takes around six months to complete. For more info on Coursera specializations, see here.
You'll learn to:
Understand alternative approaches to managing Human Resources
Avoid common mistakes in (mis)managing employees
Apply the best practices for hiring, training, and rewarding staff
Effectively manage employee compensation
Develop your own approach to HRM strategies
Pros:
Offered and taught by a prestigious university body
Flexible schedule so you can work at your own pace
Several course units for well-rounded learning
Non-accredited but shareable course certificate
Cons:
Costlier than Coursera's other courses and Guided Projects
Can only be accessed as long as your subscription is active
Who it's for: This Specialization has been developed for anyone looking to become a better manager. Also, a selling point here is that it offers alternative approaches to HRM, meaning you get a well-rounded understanding of the best ways to implement your own HR strategies.
Overall: A flexible and lengthy course that introduces you to the U.S. legal context for HR Management, as well as offering alternative approaches to running your HR team. By the end of the course, you'll have a better understanding of the most (and least) effective practices, and will also have a shareable certificate to showcase to employers.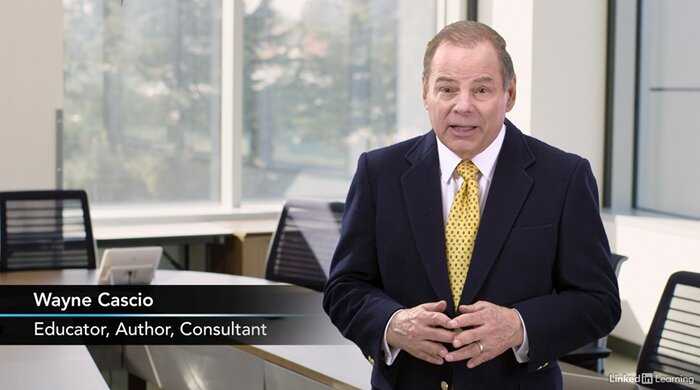 Platform: LinkedIn Learning | Teacher: Wayne Cascio | Course length: 47 minutes Certificate: Yes (non-accredited)
Wayne Cascio is a professor and author currently teaching at the University of Colorado. He also served as chair of the SHRM Foundation in 2007 and received a Distinguished Career Award from the Academy of Management. Currently chairing the SHRM Certification commission, Cascio is dedicated to developing international HR standards.
You'll learn to:
Understand the parallels between HR and business strategy
Identify the four key approaches to talent management
Review principles of effective performance management
Comprehend the issues involved in managing people
Master the fundamentals of recruitment, compensating, and training
Pros:
A strong course for beginners
To-the-point and easy-to-digest overview
Plenty of relatable examples
Well-explained key concepts
Cons:
Non-accredited course certificate
Less in-depth than other courses
More of an introductory class for beginners
Who it's for: All in all, this course is best suited to HR beginners who are starting to familiarize themselves with the field and its demands. At just under an hour long, this course introduces you to the basics of HR management and is a great opening for further learning.
Overall: A short but sweet course covering plenty of real-world examples and well-explained concepts. This class avoids any complicated jargon and is easy to understand for even the most beginner-level learners. That being said, it's more of a springboard into further learning than a one-stop course.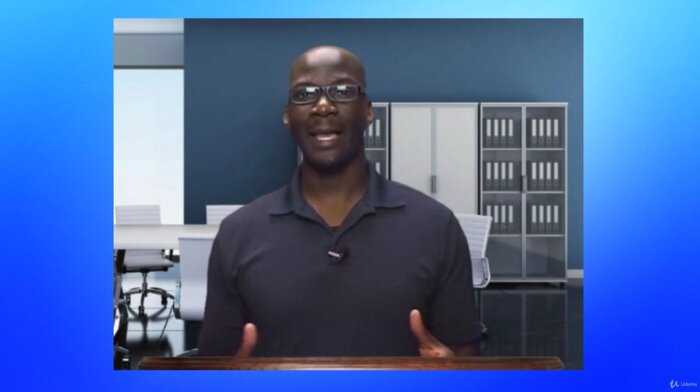 Platform: Udemy | Teacher: Stone River eLearning | Course length: Approx 15 hours | Certificate: Yes (non-accredited)
Stone River eLearning offers over 300 courses on Udemy – mostly geared toward technology and management professionals. With a 4.6 instructor rating, Stone River eLearning brings this 15+ hour HR Administration course to Udemy (with largely positive feedback).
You'll learn to:
Understand the basics of effective Human Resource administration
Develop strong interpersonal group skills through employee training
Manage job appraisals and rewards, as well as employee motivation
Handle conflicts, disciplinary action, and workplace changes
Develop strong leadership qualities and management techniques
Pros:
Well-structured course content and self-paced learning
Over 10 downloadable resources for offline viewing
Learn from an experienced and knowledgeable tutor
(Non-accredited) certificate of completion
Cons:
More 'homemade' than other courses on this list
Lack of non-video learning such as quizzes
Fewer real-life examples than other courses
Who it's for: This course is suited to beginners, though some basic knowledge of HR concepts is desirable. Generally, this class is aimed toward those looking to manage small-to-medium enterprises. There is also a lot of focus on implementing new technologies and job redesign.
Overall: A great foundational course for anyone wanting to learn how to effectively manage people. If you're an aspiring HR professional, you'll find a lot of useful tips on how to improve business outcomes and increase efficiency amongst employees.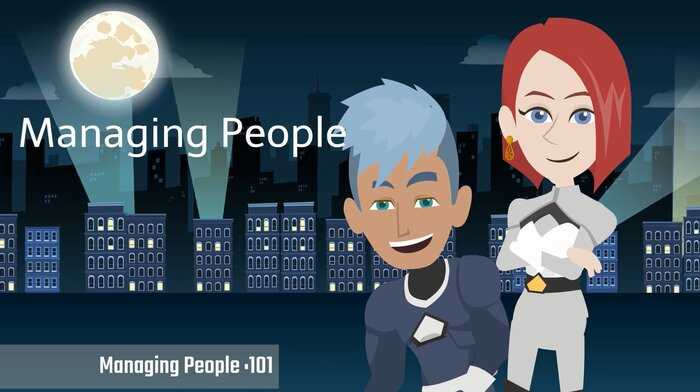 Platform: Skillshare | Teacher: Robert Sullivan | Course length: 55 minutes | Certificate: Yes (non-accredited)
Robert Sullivan is an international coach and educator who has been teaching globally since 1995. Priding himself on putting theory into practice, he brings this comprehensive class to Skillshare so you can learn the skills needed to effectively manage people.
You'll also learn to:
Understand the role of HR professionals and line managers
Navigate key issues in HR administration
Improve your HR skills and implement strong leadership strategies
Advance in your HR career and improve your workplace's performance
Pros:
Excellent theory-based learning and career overview
Helpful for college students in explaining HR's history
Strongly focused on leadership and career advancement
Bite-size lessons and useful visuals
Cons:
Arguably more managerial than HR-based
Graphics can sometimes be distracting
More theoretical than practical teaching
Who it's for: In short, this class is geared toward anyone looking to effectively manage people. From watching this course, it definitely seemed more managerial than generalist, but also covered some comprehensive theory. So, if you're interested in gaining a holistic view of HR management, this is a great course.
Overall: More of a beginner's course and also more theory-based, this class is a good introduction to otherwise complicated jargon. Sullivan takes you through a range of theories, terminology, and management styles. All in all, this equips you with the toolkit to pursue a successful career in HR Management.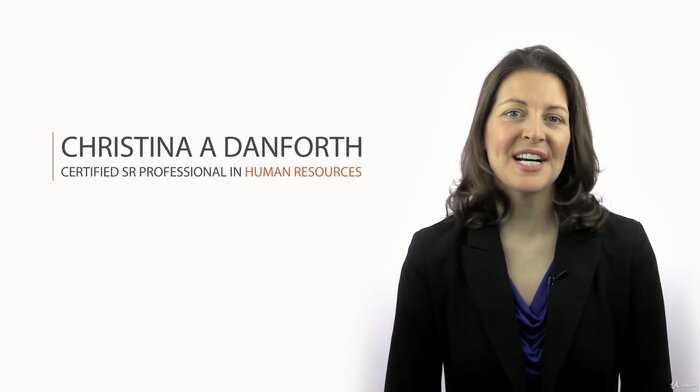 Platform: Udemy | Teacher: Christina A Danforth | Course length: 41 minutes | Certificate: Yes (non-accredited)
Christina A Danforth is a Senior Human Resources Professional. With over a decade of experience, she specializes in Learning and Development through online training. Her managerial experience to date includes managing over 250 employees and leading Performance Management at UTC Aerospace Systems.
In this course, you'll learn to:
Understand core HR roles and responsibilities
Apply key HR principles and concepts in the workplace
Develop awareness of HR changes
Assess current trends affecting the evolution of HR practices
Get a feel for the different HR disciplines available
Pros:
Informative and beginner-friendly class
Well-organized course with no added fluff
Helpful visuals and clear presentation
Attentive to current/future changes in HR
Cons:
Some users report difficulty accessing some sections
Less detailed than other courses on this list
Not helpful for students with prior knowledge
Who it's for: In my opinion, this course is probably the most suitable for complete novices. If you've taken any other classes on HR – no matter how short – you might not gain a lot of new knowledge from this course. However, if you want an engaging intro to what HR means, this is definitely an apt class.
Overall: This class offers a good but general introduction to what HR is and what it means as a career. From it, you can comfortably dive into other generalist courses before advancing to more specialist classes.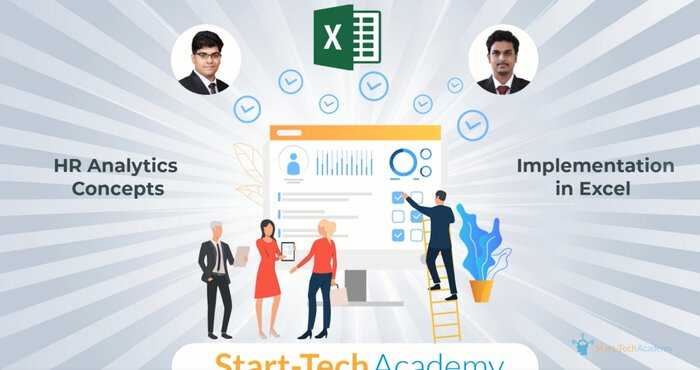 Platform: Udemy | Teachers: Abhishek Bansal and Pukhraj Parikh | Course length: 11 hours | Certificate: Yes (non-accredited)
With 600,000 students worldwide, Bansal and Parikh of Start-Tech Academy can attest to their student outreach. Both holding engineering and MBA degrees, these instructors have a wealth of experience in data analytics. But how can this benefit HR?
You'll learn to:
Use MS Excel to calculate and automate HR metrics
Read pivot table data to draw conclusions about HR concepts
Master Excel for HR Analytics so you can implement effective strategies
Provide scientific support to HR decision-making and techniques
Present and drive your HR's development story through data analysis
Pros:
An alternative approach to HR Analytics and problem-solving
Highly applicable to real-world HR scenarios
A practical and well-informed course for HR professionals
Specialization gives you a leg up on the competition
Cons:
Sometimes more focused on data analytics than on HR outcomes
Students struggled with tutors' pronunciation and audio quality
Less of a generalist HR course
Who it's for: Bansal and Parikh have designed this course for people who are beginning their careers in HR analytics and need a course that aids their understanding without being too coding-heavy.That being said, some prior knowledge of Excel is advised for you to get the most out of the class.
Overall: While some students have criticized the 'data-heavy' focus of this course, it does offer an interesting perspective on how to drive HR business decisions. Using their data management specialty, the instructors on this course help you to gain a lesser-explored skill set when it comes to predicting and influencing positive HR outcomes.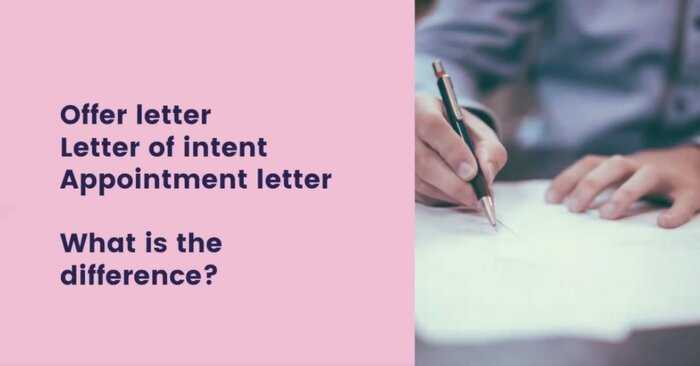 Platform: Udemy | Teacher: Akaaro Consulting and Training | Course length: 9 hours and 41 minutes Certificate: Yes (non-accredited)
Akaaro Consulting and Training specializes in HR Consulting. With nearly 30 courses to date and a 4.2 instructor rating, Akaaro has reached an impressive range of students on Udemy alone. The company works with industry leaders like Google, Uber, and Ford. They also deal in training Leadership, Effective Decision Making, and Managing Teams.
You'll learn to:
Become a master HR practitioner through live projects
Understand End-to-End HR Functions
Design or enhance Performance Management systems
Analyze and improve the performance of the HR team
Predict and prepare for industry changes
Pros:
A good match for those seeking HRM progression
Covers basic-to-advanced management concepts
Well-designed and informative course
Clearly explained theories and supplementary quizzes
Cons:
Poor audio quality and frequent typos
Some information is freely available online
Considered too basic for some
Who it's for: This class is designed for those practicing HR already and looking to progress into HRM. The course focuses on how you can improve current practices and drive your business forward with more effective HR strategies. It also provides useful terminology and the differences between HR disciplines.
Overall: A generous course offering foundational teaching for HRM. This class is helpful for both aspiring HR Managers and those currently in a managerial position. You'll also come away with viable solutions that you can implement in real-world situations. Overall, this class is educational and eye-opening even for those with years of experience.
Buyers guide: what to look out for in an HR class
Choosing the HR course that's right for you can be confusing. So, we recommend you consider the following points before choosing:
Instructor experience – if you're going to be spending time and money following a course, you want to ensure your instructor has valued and proven knowledge that's worth listening to
Develops skills – an online class shouldn't just throw information at you. It should equip you with the skills needed to progress within the field and make a positive impact on your team
Practical learning – are the skills covered relevant to real-world situations? Do the instructors teach you real-life techniques that help you to address difficult but crucial HR problems?
Syllabus and skill level – make sure what's on offer is right for your skill level and your specialty. If you're looking to progress to an HR Manager role, you don't need a course that introduces you to the basics of HR concepts
Price – of course, you want something that's within your budget. But, it's also important to look at the value you could get out of a course. For example, if a class is twice the price but features an instructor with ten times the experience, the investment could pay off in the long run
How much does it cost?
Apart from Alison's Diploma in Human Resources, which is free without the certificate, classes on this list range from between $36 to $1,500. But, even at the top-end, these work out considerably cheaper than an in-person course.
Plus, they're even better value if you calculate them hourly and factor in that you're learning career-changing information. With HR University, you even get lifetime access to the course and to all added resources.
In terms of the subscription platforms (Skillshare, LinkedIn Learning) you're looking at between $25-$50 per month. Of course subscription gives you access to all available courses. So, you can mix and match or explore a whole new subject entirely.
Coursera also offers a subscription but you can also buy courses singly.
With that being said, the value for money increases with the more courses you take. And, in the long run, a subscription service can save you serious money. Not to mention, more subscription-based courses are being taught by industry leaders, so there's a lot to gain from dedicating yourself to a platform.
How long does it take to learn HR?
As a career path, HR is never truly mastered, but constantly practiced and evolved. When learning a life-changing sector like Human Resources, you're dedicating a huge portion of your time to putting knowledge into practice, learning from mistakes, and developing new techniques.
So, that makes it very hard to define how long it takes to fully learn from any given course. But, to give you an idea of how long it takes for the knowledge to sink in, a good rule is to take the course length and multiply by five.
This also accounts for revision and practice time, and, of course, the more time you spend around the knowledge (or implementing it) the more likely you are to retain these key concepts and theories.
With many of these courses, the learning is also self-paced, and the platforms often come with printable resources for you to study on-the-go.
How do we rank our results?
In short, we rank our results based on which courses we believe to be the best.
Undoubtedly, this is subjective. But we do consider:
Teacher experience
Provides transferable skills
Has a strong and varied syllabus
Is well taught and explained
Student feedback
Production quality
Overall impressions
Where we can, we take the courses in order to review them. But, where we can't, we do extensive research on the course, its syllabus, and student feedback.
Conclusion
If you're looking to broaden your HR knowledge, you have plenty of options.
Our top pick is the Academy to Innovate HR's Generalist course. Not only do you receive an accredited certificate, you get a wealth of specialist and generalist knowledge that can help you make a real impact across the HR sector.
In close second is HR University's HR Manager course. This is another certified course which is clearly geared toward managerial advancement. Plus, with continually updating resources and lifetime access to these and the course, this is a more affordable but still highly professional option that is recognized by institutions.
Of course, platforms like Udemy, Coursera, and even Alison are great picks for those with lower budgets. And, if you decide you're invested in HR after an hour-long course, you never know where that information might lead you.
So, hopefully, this article has given you a better idea of the best HR courses out there!
Best HR Courses: FAQs
What is the best online HR course?
In our opinion, the best online HR course is AIHR's HR Generalist course. This is because it's accredited and taught by leading industry professionals.
How much does a HR class cost?
The courses on this list vary greatly between free and $1,500! That being said, most online options are typically cheaper than in-person classes.
How long do HR courses take?
Here, the courses range from an hour to several months (Coursera's Specialization program averaging 6 months to complete).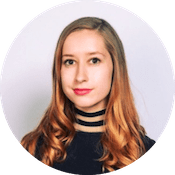 Rebecca graduated from King's College university with a first class honours in English Language, followed by a Masters' Degree in Eighteenth Century Studies.