Eating right is one of the best things you can do for your body and your quality of life.
Unfortunately, many of us struggle to meet our health goals, or face serious diseases later on in life. But with a wealth of online nutrition courses, you can gain the skills and knowledge you need to put this right.  
Whether you're a serious athlete looking to smash your personal best with the right macronutrients, a couch potato struggling to stick to a diet or you're seeking to become a certified nutritionist, there's an online nutrition course out there for you. I've delved into best nutrition courses, taking into account their certifications, user satisfaction and instructor expertise. Plus I've considered different dietary requirements as specialisms, from plant-based to the best courses for child nutrition or sports professionals.
So this best online nutrition course review will help you find the best option for you!. 
What is the best online nutrition course?
My top choice is Diet and Nutrition Coach Certification: Beginner to Advanced on Udemy. This is due to its well-balanced combination of nutrition science, coaching advice, impressive accreditation and great resources. It's a great introduction to nutrition if you're new to the field, giving a broad overview of everything you need from macronutrients to coaching skills without breaking the bank. 
My second choice is Fitness Nutrition Specialist from ACE Fitness. Coming from a respected and reputable organization at an accessible price, it provides an impressive qualification to pursue a career in this field, giving a great scientific backing and interpersonal coaching skills.
Other courses on this list were chosen for the respected institutions they are affiliated with, or for their interesting specialisms such as holistic nutrition, child nutrition and vegan nutrition. Whilst others were chosen for their interesting perspective on nutrition, such as Michael Pollan Teaches Intentional Eating on MasterClass. A MasterClass subscription will give you access to this great course, as well as hundreds of others on a wide variety of topics.
Best free online nutrition course?
The Child Nutrition and Cooking Course on Coursera is completely free! Though there is a fee of around $49 if you require certification.
Best online nutrition course reviews
1. Diet and Nutrition Coach Certification: Beginner to Advanced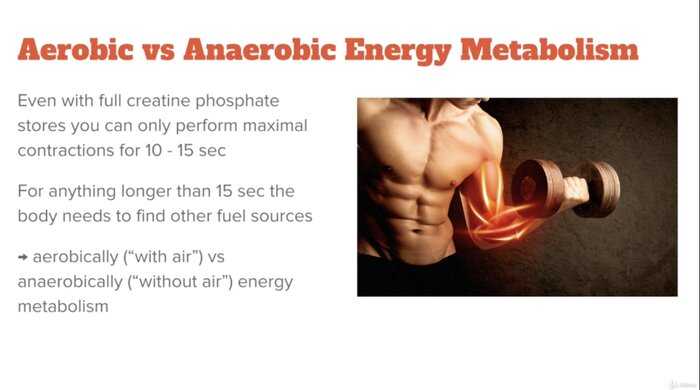 Platform: Udemy | Teacher: Felix Harder | Length: 105 video lessons totalling 4 hours and 50 minutes
Felix Harder is also a certified health and fitness coach. His course is designed to help you become a certified diet and nutrition coach for a broad range of clients, who might be looking to lose weight, build muscle, or start a healthier diet. With a great balance of hard science and advice for dealing with clients and setting yourself up as a business, this course is a fantastic all-rounder that will set you up for success. 
You will learn
The roles and responsibilities of a diet coach
The fundamentals of nutrition theory, including all about macronutrients, calories and how they affect body weight, meal time and meal frequency, and food composition
Everything you need to know about energy metabolism, such as why we need food for energy, and how the body extracts this energy from our diet
All about food digestion – how food is digested and processed, with in depth info on protein, fat, and carbohydrate digestion.
Best practice for working with clients, including how to assess clients
How to help your clients lose weight, overcome plateaus and how to explain unexpected changes in weight
Tips for creating a muscle growth diet and how to work with different types of athletes
All about supplements: how they work and how to take them, as well as essential vitamins and minerals
Pros
Amazing range of content, covering all the crucial scientific information as well as soft skills such as client management and business acumen
ACPD accredited course, so you can be sure it's legit
Great extra resources including worksheets and eBooks which mean you can study anywhere on a schedule that works for you
Cons
As this course is designed with an aspiring nutrition coach in mind, some aspects may not be very relevant for those wanting to learn about nutrition in a personal capacity. However, much of the content is of course applicable to you as well as potential clients!
Some reviewers felt that this course didn't cover recent scientific links between dairy and gluten and inflammation, or the quality and ethical component of food production. However, there are plenty of courses and online resources that cover these topics in more depth elsewhere.
Who it's for: A great starting point for anyone who wants to become a certified nutritionist, build or grow a fitness business, or who wants to learn how to design diets and meal plans in a personal capacity as well as to help others.
Overall: A comprehensive, science-backed course from an industry profession with a wealth of business experience, this course will arm you with a broad range of practical knowledge to kickstart your nutrition journey.
2. ACE Fitness Nutrition Specialist Program (ACE)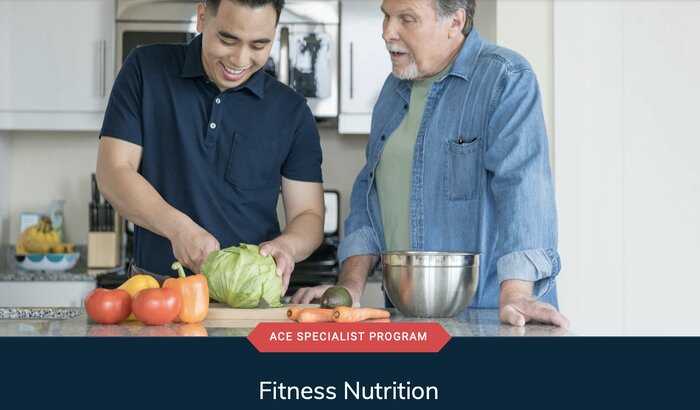 Platform: American Council on Exercise| Teacher(s): Natalie Digate MD, James O. Prochaska | Length: n/a
This fantastic program from the American Council on Exercise includes the ACE Fitness Nutrition Course and the Sports Nutrition for Health Professionals course. It's aimed squarely at fitness professionals who want to help their clients supplement their exercise regime with a balanced diet to reach their health goals. With a huge range of resources and highly-regarded endorsements, this course also has a strong focus on behavior change theory to get the most out of new habits.
You will learn
How to effectively obtain a client's diet history and use it to facilitate goal-setting, as well as as tips for teaching clients how to read and compare nutrition labels and prepare healthy meals
What the nutritional guidance falls within your scope of practice, and what kind of consultation is best left to registered dieticians and medical professionals
How to effectively navigate a grocery store to optimize healthy food shopping habits
Ways to organize and execute nutrition consultations, and use the insights you gain to create personalized plans
How to use your new skills to grow your business
Methods to put your expertise into action with clients, including how to set goals based on their stage of change (based on the transtheoretical model of behavior change, how to read nutrition labels and cooking demonstrations to learn how to create simple, healthy recipes
All about how to coach behavior change with readings from the Coaching Behaviour Change Manual, including the stages of behavior change, managing relapse and identifying state of change
Pros
This course has amazing resources, including the ACE Fitness Nutrition Manual, video lessons, podcasts and interactive quizzes. The different formats keep things exciting, and brings in the voices and expertise of a range of highly-respected health professionals
The incorporation of behavior change theory is a super valuable addition to the course, and will ensure you help clients to make real, lasting positive changes
This course has been approved by leading health authorities, including the American Association of Medical Assistants, the California Board of Registered Nurses and the Cooper Institute
Cons
It's a little on the pricey end at $479 for the course with an eBook and hard copy, or $379 for eBook only, but the level of expertise provided and the opportunity to grow your career is well worth it
This course is aimed at people who want to grow their health professional career, and is not really suitable for regular people who just want to learn about nutrition to implement in their day to day lives
Who it's for: This course is best suited to health and fitness professionals who want to gain a deeper understanding of nutrition, as well as learn how to help clients make healthier choices and understand how to address special nutritional needs for different types of clients with different health goals.
Overall: A valuable addition to any fitness-professional's toolkit, this course will help you empower your clients to live a healthy lifestyle and smash their fitness goals.
3. Michael Pollan Teaches Intentional Eating (MasterClass)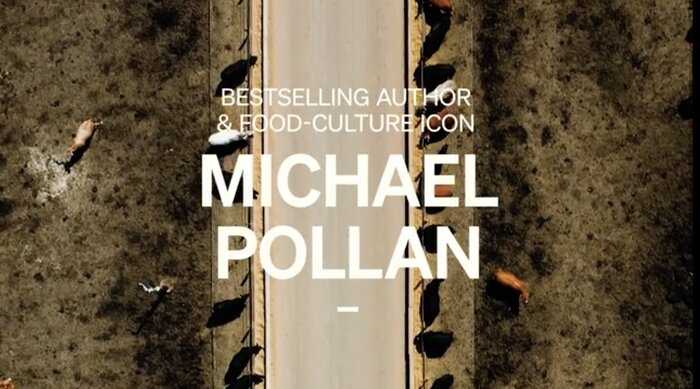 Platform: MasterClass | Teacher(s): Michael Pollan | Length: 13 video lessons totaling 3 hours and 18 minutes
This unique class offers something a little different to most nutrition courses. Rather than offering medical or detailed health advice, acclaimed food journalist Michael Pollan frames food as an expression of value, emphasizing the interconnectedness of food, health, environment and community to encourage us to align our values with our eating. Tackling the American food system and the perils of the Western diet, Michael Pollan explores alternative food systems and encourages balanced, intentional eating while balancing caffeine and sugar consumption. You will finish this course with a richer understanding of where our food comes from, and how nutrition is linked to a whole host of global systems.
You will learn
What the 'American paradox' is and what the risks of the Western diet are, and how the food you eat can express your values
What intentional eating is and how to do is, as well as how unjust our food systems are and how they can be addressed by government policies
How to navigate the four food chains – industrial, big organic, regenerative, and first-person – and what values each system represents
What permaculture practice is via a 'field trip' to a regenerative farm, and how this approach affects plants, animals, and the surrounding neighborhood
The truth about the meat industry, and how meat eating can be more ethical, as well as information about viable meat alternatives
How to follow food rules, not diets, and what Michael's simple and sustainable food rules are
Why you should avoid ultra-processed foods, and how to distinguish 'real' foods from highly processed ones, and how to smartly navigate a supermarket
All about how to moderate your intake by understanding the psychological tricks that corporations employ to get to your eat more, as well as the benefits of a primarily plant-based diet
How caffeine and sugar affect your body and mind, and how to manage your consumption to fit your needs
How to rediscover the joy of cooking your own food, and the importance of communal meals
Pros
This unique course will change how you think about food, going deeper than most nutrition courses to understand the interconnectedness of health, food and food production systems, offering insights of a highly successful journalism career in this field
Michael offers plenty of assignments along the way to create an engaging, thoughtful course, and help you incorporate his lessons into your daily routine
The 'field trip' to a regenerative farm offers a great way to break up the content, and provides a great insight into food production systems
Cons
Michael Pollan is a journalist, not a medical professional, and this course is more about reframing your relationship with food than giving you scientific data about the perfect meal plan. However, Michael's loose rules ('eat food, not too much, eat mostly plants') provide a pretty good starting point
You're not going to get any certification from this class, so if you're looking to launch a nutritionist career, then one of the other courses on this list might be better for you. However, this course is still a valuable, thoughtful addition to any nutritionist's toolkit.
Who it's for: This course is a great choice for anyone interested in rethinking their relationship with food, and engaging with diet on a deeply personal and at once global scale, with the help of a highly-acclaimed journalist who is an expert in this field.
Overall: Surprising, thoughtful and deeply impactful, this is a brilliant opportunity to learn about how to eat healthily and sustainably, and develop a deeper understanding of the American food system and its alternatives.
4. Internationally Accredited Diploma in Sports Nutrition (Udemy)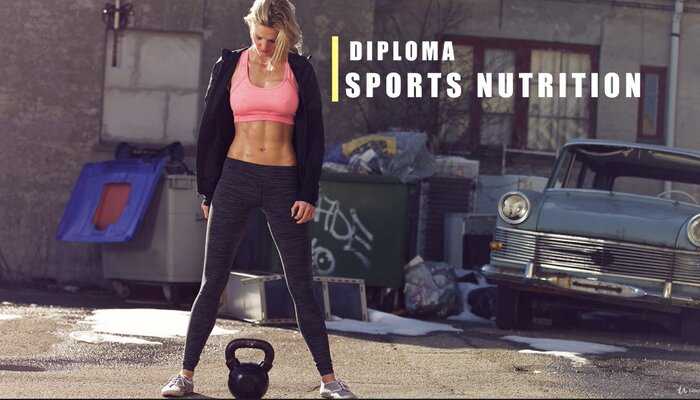 Platform: Udemy | Teacher(s): Akash Sehrawat | Length: 63 video lessons totalling 3 hours and 24 minutes
Emphasizing the importance of nutrition in sports performance and recovery, this course breaks down all the key information you need to know to support athlete clients in hitting their fitness and performance goals. Focused on supporting amateur and professional athletes, you will learn about energy, macronutrients, fluids and more, passing a quiz to earn a qualification from CPD. This is a very instructive specialized course that delves into brilliant detail.
You will learn
What sports nutrition is, and how to categorize athletes to determine the best nutritional program to support their goals
All about energy requirements for athletes, covering the three energy systems (phosphocreatine, lactic and aerobic), as well as the five cardio/training zones and how to take age, gender and weight into consideration
How to optimize macronutrient health for athletes, with detailed explanations and relevant studies to help you understand macro nutrient requirements and how to calculator any athlete's macro-ratio
The importance of hydration and fluid requirements for athletes, the benefits of water vs sports drinks and the advantages of different brands, when to consume sports drinks and how much to consume
A breakdown of nutrient timings, for both pre- and post- workout nutrition, with a case study in fueling an athlete for a half-marathon.
How to create sports diets for different types of clients, and a run-down of key sports supplements for best performance
Pros
This is a super-specialised and practical course that gets straight into the key details for how to set your clients up for success
There are great additional resources, including a course PDF, 8 articles and access to all slides so you can slow things down and study at your own pace
This course is accredited by some highly respected organizations, including the International Association of Therapists
Cons
With only one quiz which requires a score of 50% in order to pass, this course could have more rigorous assessment modules, but that doesn't take away from its great content
This course is designed for health professionals who work with athletes, so isn't the best option for those looking for a more personal guide to nutrition and health
Who it's for: This is a great option for any fitness professionals who want to to learn about sports nutrition, learn how to create sports diets and understand the science behind nutritional practices.
Overall: A superb, succinct course to brush up on the foundations of sports nutrition which would be an extremely valuable addition to any fitness professional's professional toolkit.
5. Diploma in Women's Nutrition (Huntington University of Health Sciences)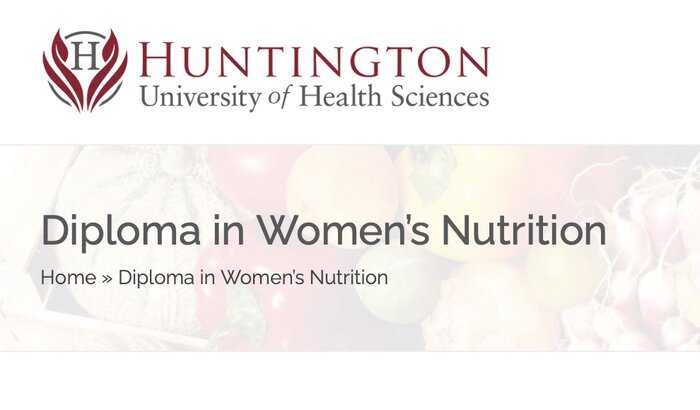 Platform: Huntingdon University of Health Sciences | Teacher(s): n/a | Length: n/a
Self-paced and 100% online, this course offers an amazing opportunity to gain an impressive qualification in women's nutrition in a way that suits your busy lifestyle. Providing both a solid academic grounding in general nutrition and a specific focus on women's nutrition and health issues, including exposure to scientifically sound alternative views, developing your critical thinking and analytical skills. After completing this course you will be able to help female patients and clients adopt better nutritional practices with a qualification from an impressive academic institution.
You will learn
The fundamentals of human biology to understand the scientific processes and concepts behind women's nutrition
All about macronutrients and micronutrients, and how to encourage female clients to consume each appropriately
How to plan a proper dietary intake during pregnancy, as well as for children and adolescents
Approaches to deal with eating disorders, medical conditions and weight management
How to critically analyze nutrition trends in women's health and stay up to date in your practice
Pros
It's brilliant to see a course aimed squarely at women's needs, that will help you understand specific nutritional support that women need at all stages of their lives
Huntington is a well-respected institution and a diploma from them will open professional doors and provide a rigorous scientific grounding
The unit on how to critically analyze nutrition trends is unique and extremely useful in an age where information is spread at the speed of light around the internet with little to no scientific backing
Cons
Obviously, if you're interested in general nutrition or sports nutrition, then this isn't the course for you – there are plenty of other great options in this article that may be more appropriate
This is a rigorous academic course that isn't for everyone – although its self-paced, its expected that it will take several months to complete, but this is worth it for the impressive qualification and in-depth knowledge that you will receive
Who it's for: This course is for anyone interested in women's health who would like to develop their professional and clinical understanding of the role of nutrition, and how best it can be employed to help women stay healthy over the course of their lifetime.
Overall: A high-quality academic course that will give you a firm academic and scientific grounding in the principles of women's health and nutrition, while making space for other perspectives and equipping you with critical thinking skills.
6. Holistic Nutritionist Certification (AFPA)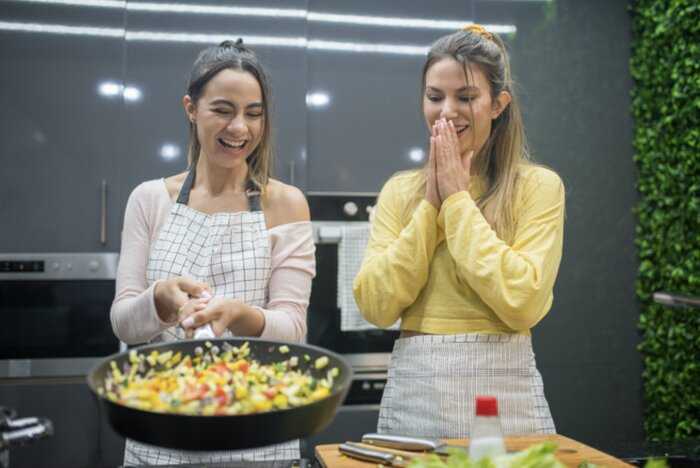 Platform: American Fitness Professionals & Associates | Teacher(s): n/a | Length: designed to be completed in 6 months or less
Holistic nutritionists take the whole picture into account. Rather than treating diseases or optimizing to meet specific goals, they take a whole body approach, incorporating mental health, lifestyle and environment into their practice.
With access to video lectures, quizzes, assignments, coaching simulations and case studies as well as a textbook or ebook, this course covers a wide range of topics from ethics to nutrition science to the holistic nutrition counseling process. With great accreditation from the Federation for Holistic Therapists and International Practitioners of Holistic Medicine, and support from holistic nutrition professionals throughout the course, this course offers a fantastic grounding in this growing field.
You will learn
An overview of the remits of holistic nutrition practice, as well as an introduction to food and nutrition science, which includes the structural organization of the human body, and digestion, absorption and transport
How metabolism and nutrition combine, encompassing carbohydrate metabolism, lipid metabolism, and fluid, electrolyte and acid-base balance
All about nutritional needs in different phases of life, from childhood and adolescence to pregnancy and old age
What bioactive substances are and how to integrate them into your practice, including information about avoiding scams and ineffective treatments
How to take a food and nutrition-related history, as well as assessing a client's biochemical, behavioral and environmental situation
The application of holistic nutrition to areas such as exercise and sports performance, weight management, eating disorders and bone health.
How to navigate the holistic nutrition counseling process, including communication essentials, developing a nutrition care plan and promoting change
What you can do with your new qualification, from keeping your knowledge up to date to starting your own holistic nutrition practice
Pros
This is an extremely comprehensive course from a well-respected organization, which will provide certification – a great way to kickstart a career in a profession that more and more people are turning to
The amazing range of resources catering for all learning types, with textbooks, video courses and assignments to supplement your knowledge
The opportunity to have a professional on hand to help with any questions is super useful, and pretty unique when it comes to online learning.
Cons
Whilst holistic nutrition is becoming more and more popular, if you're interested in becoming a straightforward nutritionist who only deals with clients' diets, then another course on this list might be a better option for you
At upwards of $1000, this is an expensive course, but the quality of content and the professional opportunities offered make it a great investment.
Who it's for: This course is for anyone who is ready to embark on a professional journey in holistic nutrition coaching with the expert guidance of the American Fitness Professionals and Associates.
Overall: An amazing resource for the aspiring holistic nutritionist, this course combines hard science with ancient wisdom and practical guidance on client relationships and business practices.
7. PN Level 1 Nutrition Coaching Certification (Precision Nutrition)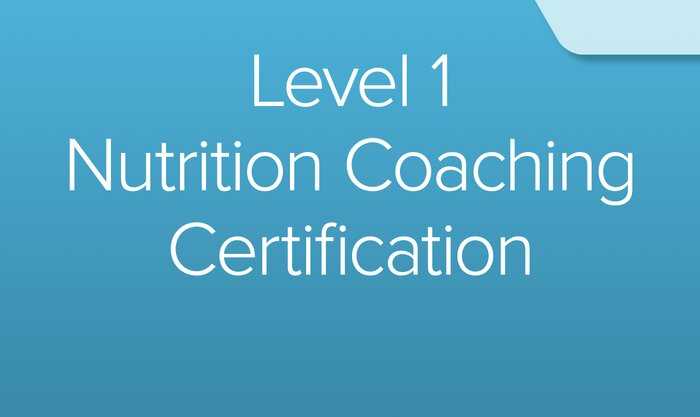 Platform: Precision Nutrition | Teacher(s): n/a | Length: n/a
This Business Insider top rated course blends the science of nutrition with the art of coaching to help you empower your clients to make lasting changes in their diets. Focusing on addressing the hidden barriers to better nutrition, this course will help you engage with clients in a meaningful way to change their lifestyle for the better by breaking down your clients' dreams into actionable steps in their Goal, Skill, Practice and Daily Action system. With a firm grounding in the science of nutrition and biology, this course's heavy focus on behavior change and interpersonal skills makes it stand out from the crowd.
You will learn
All about the Precision Nutrition approach to behavior change coaching, working with lifestyles, personal goals and actionable steps
All the relevant nutrition science you need to know, from portion sizes, food groups and supplements to meal timings, macronutrients and more
How best to apply all of this information to empower your clients to make real and lasting change
Pros
With a huge range of resources including almost 700 pages of the latest research in nutrition science and behavior change psychology, quizzes, case studies and premium coaching tool and interactive exercises, this is a rigorous educational experience
Precision Nutrition's focus on behavior change is a key feature of this course, and this much emphasis is unique among similar nutrition courses – there is an equal weight placed on nutrition and implementing change
This course appears to have a really high production value, and based on plenty of extremely positive reviews, this course has many happy graduates.
Cons
While the emphasis on behavior change is a key draw of this course, it could feel like a waste of time if you're primarily interested in just learning about the science of nutrition. However, helping clients learn how to implement lifestyle change is a huge part of coaching, so paying close attention to behavior change techniques is worth your time
There is plenty of information on the website and in a 40-page downloadable course guide to give you a taste of the kind of things you will be learning and the tone of the course, however there is little in-depth information about the specifics of the course's structure and precisely what information it will cover, or how long it is expected to take
Who it's for: This course is best for the aspiring or experienced nutrition coach who wants to learn more about behavior change and lifestyle coaching in addition to standard nutritional information.
Overall: A brilliant choice if you want to learn not only how to become a nutrition coach, but how to help your clients really implement your expertise into their lives with the help of the science of behavior change, and an emphasis on understanding your clients' specific needs and lifestyles.
8. NASM's Nutrition Coaching Essentials (Coursera)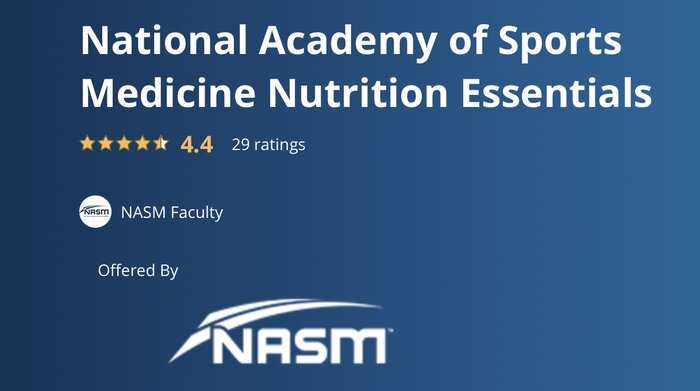 Platform: National Academy of Sports Medicine Nutrition Essentials via Coursera | Teacher(s): NASM Faculty | Length: approx. 22 hours to complete
A great option for those who are both interested in learning about nutrition principles, and teaching others how to implement them for improved athletic results, as well as maximize adherence for lasting, long term lifestyle change. Encompassing the latest information on nutrition science, coaching strategies and behavior change techniques, this course is provided by a highly respected institution with 34 years of experience delivering science-based personal training skills.
You will learn
How to provide evidence-based guidance to clients seeking to improve body composition, athletic performance, and health
Methods to leverage nutrition education to increase clients' success, reduce turnover, and maximize adherence
How to provide nutritional direction to a variety of clients with differing goals
Pros
NASM are a highly regarded organization and upon completion you will have the option to earn an official NASM Certified Nutrition Coach Qualification.
This course has a heavy focus on helping your clients in a long-term capacity, by understanding their lifestyles and implementing behavior change science to make lasting changes
Cons
While NASM are a great course provider due to their expertise, there is very little information about the structure of the course, what kind of resources are available and how assessment works
This course will earn you a Coursera certificate, however you will need to pay extra to get your NASM-CNS certification
Who it's for: This course is a good option for those who wish to gain a nutrition coaching qualification from a highly-esteemed organization with over 34 years experience in the field of nutrition coaching.
Overall: A great place to begin your nutrition coaching journey, or simply learn more about the science of nutrition and theories of behavior change in a personal capacity.
9. Child Nutrition and Cooking (Stanford via Coursera)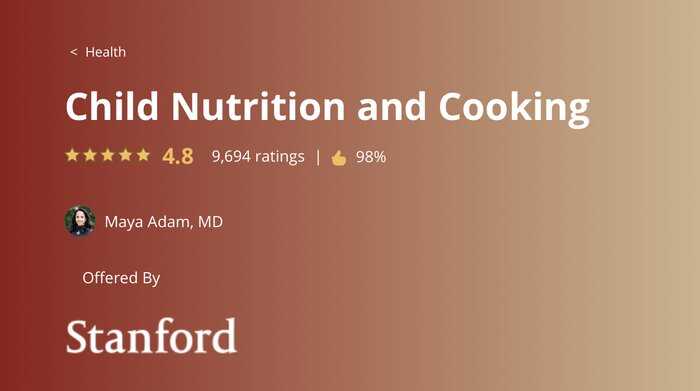 Platform: Stanford (via Coursera) | Teacher(s): Maya Adams, MD | Length: 46 video lessons totalling 3 hours and 31 minutes
Focusing on child nutrition, this course emphasizes the importance of developing healthy eating habits at a young age and the decisions that individual families can take to maximize the health and wellbeing of their children. Teaching participants how to cook easy, homemade meals, this course utilizes a wide variety of resources, including video lessons, textbooks, assignments and activities to help you get the most out of learning. Taught by Maya Adam MD, who lectures at Stanford School of Medicine, you can be sure your learning is in a safe pair of hands.
You will learn
Why home cooking matters, including why the USA is facing a childhood obesity epidemic and why so many foods are processed. Dr Adams reveals the six basic ingredients you should always have on hand
What constitutes a balanced meal, covering fats, carbohydrates and proteins, and including tricks for controlling portion sizes
How to navigate the supermarket and shop for vegetables, the importance of family meals and how to pack delicious and healthy school lunches
All about sustainable eating, and how to make choices that are good for you and for the planet, understanding the difference between local, organic and sustainable
Tips on working with food allergies, reading nutrition labels and understanding taste and enjoyment
Pros
This course has an amazing array of activities and assignments, with lots of recipes and opportunities to practice cooking and get kids excited about food
With a medical doctor who lectures at Stanford School of Medicine as your guide, you can be confident that this course is scientifically rigorous and up to date
This course is totally free, which makes it a great opportunity to get stuck in and help your kids establish healthy eating patterns
Cons
This course is aimed at parents and carers of younger children, rather than someone who wants to become a certified nutritionist taking on clients, so it won't be suitable for everyone
Who it's for: Anyone who has or works with younger kids who wants to understand America's childhood obesity problem and help tackle it by raising kids to love food and appreciate where it comes from.
Overall: A brilliant free resource that will empower families and childcare professionals to make educated choices and children's nutrition and lifestyle, whilst getting kids excited about home cooking and healthy eating.
10. Vegan Nutrition Health Coach Certification (Udemy)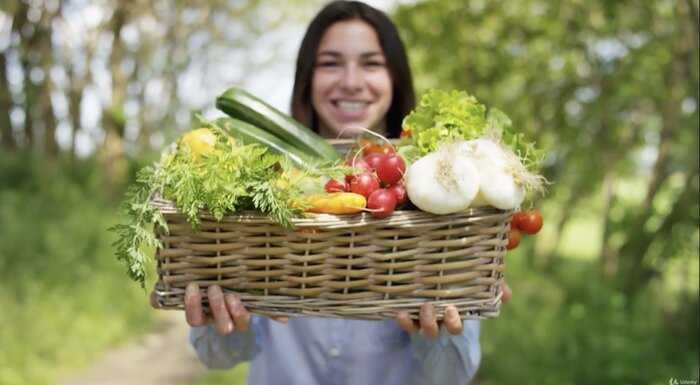 Platform: Udemy | Teacher(s): Sandra Kruger and Stephanie Harter | Length: 79 video lessons totalling 6 hours and 44 minutes
As the vegan diet becomes ever more popular, many nutrition courses focusing on eggs and meat as sources of protein may seem out of date. This course will teach you how to coach clients who follow a vegan diet to reach optimum health and meet their goals, designing custom nutrition packages with recipes, shopping and time saving cooking strategies. With a focus on turning your passion into a business, there is plenty of practical advice helping you achieve your goals as you coach your clients to reach theirs.
You will learn
What a vegan health coach does, the health benefits of adopting a vegan lifestyle, and how health coaches work with both health and wellness for optimum results
The history of veganism, including busting myths to do with pregnancy and children, athletes and bodybuilder, protein and carbs
An introduction to plant based nutrition, covering plant-based protein sources, macronutrients, fat sources, minerals, vitamins and more
A detailed overview of the main vegan nutrient sources, from fruit and vegetables to legumes, grains and herbs and spices
Methods for shopping, preparing cooking and storing your vegan meals, as well as a two week meal plan
Crucial coaching skills, including identifying your unique position, setting achievable goals, and how to report and connect with your clients
Pros
Vegan diets are becoming more and more common, so if you are a nutritionist, or an aspiring nutritionist, then this course is must to keep on top of the game
There is a great balance between firm scientific advice and coaching tips to set up a great business
The two week meal plan is a fantastic tool which you can customize for future usage
Cons
Obviously, if you're interested in nutrition coaching more generally, or want to help athletes reach their goals, then a different course on this list might be a better option
Whilst there is a certificate at the end of the course, it isn't currently accredited by any other bodies
Who it's for: This course is great for anyone who has a particular interest in vegan nutrition coaching, or who just wants to keep their knowledge up to date to help as many clients as possible.
Overall: This course covers a huge breadth of plant-based nutritional knowledge whilst balancing information about how to be the best coach you can possibly be, to help your clients thrive.
What are the advantages of taking an online nutrition course?
What you eat has a huge impact on your life – no matter your health goals, having a firm grasp on nutrition is hugely important, and these courses provide expert scientific knowledge so you can be sure you're giving your body what it needs
Nutrition coaching can be a rewarding and profitable career – many of these courses focus on how you can use your newfound knowledge to help other people and make meaningful change
Learning online means that you can learn at your own pace, anywhere, any time – even when studying for a university-affiliated diploma
Often online learning is far cheaper than enrolling on a degree program or in-person course
Buyers guide: what to look out for
Are you interested in learning about nutrition for yourself, or to help others? If it's the latter, then make sure the course has information on the art of coaching, such as how to set up a business, and connect with clients in a meaningful way
Is the course reputable? There are many great courses out there, but the best are usually accredited by respectable institutions so you know that the science is sound
What type of nutrition are you interested in? Some courses are broad, but others are focused on topics such as women's nutrition, children's nutrition, or diets for vegans or athletes
How much does it cost?
The prices in this list range from free to over $1000 (but always check the course pages for the most up to date cost information).
With the most expensive courses, you are paying a premium to learn from well-respected institutions, and will end up with a qualification that can launch a whole new career, so it's a great investment.
Some courses, such as Michael Pollan Teaches Intentional Eating (MasterClass) are part of a subscription service, so you will also gain access to plenty of other amazing courses.
It's also worth bearing in mind that these prices are almost always cheaper than in person learning.
How long does it take to learn about nutrition?
The courses in this article range from several hours to several months to complete.
Many come with additional resources such as textbooks and activities such as quizzes, and even cooking assignments. So you'll need to account for time to take this all in to get the best experience out of your online course. All the courses are self paced, so you'll be able to revisit all this material whenever you need to.
Conclusion
So, these were my top picks for online nutrition courses, which will equip you with all the knowledge you need to live a healthy life, and help others do the same.
Diet and Nutrition Coach Certification: Beginner to Advanced on Udemy was my number one choice for its combination of nutrition science, coaching advice, impressive accreditation and a great price. This fantastic course has a great range of resources to fit any learning style, and an experienced instructor who specializes in teaching self improvement and coaching.
Coming in second is the slightly more expensive option of Fitness Nutrition Specialist on ACE Fitness, as it comes from a very reputable site, at a still accessible price which provides an impressive qualification to pursue a career in this field. Whether you want to learn how to coach top athletes in nutrition or learn more about a balanced vegan diet, hopefully you'll have discovered the best online nutrition course for you!
Nutrition courses frequently asked questions
How much does an online nutrition course cost?
Prices range from free to over $1000, which is still cheaper than enrolling on a degree program or getting in-person tuition 
How long do online nutrition courses take?
Courses can range from several hours to several months, and you should account for time spent studying course materials and getting to grips with coaching skills

Hannah is currently studying a Masters in Modern Literature and Culture at King's College London.  In her spare time she enjoys hiking, writing and cooking.