QuickBooks has become a huge name in accounting software, with over 5 million users.
But what's the best way to learn how to use QuickBooks? To answer this, I've looked at all the options available in order to select the ten best QuickBooks courses.
In this article, I'll be sharing that list with you, giving you info on each class's content, pros, cons, cost and length. I'll be discussing some of the benefits of taking a QuickBooks course and what to look out for before buying.
Let's go!
What is the best online QuickBooks course?
These are my top QuickBooks course recommendations:
My top pick for the best way to learn QuickBooks online is with the QuickBooks Online Video Tutorials.
Firstly because the tuition is from QuickBooks themselves and no one else is better positioned to show you the ins and outs of the platform. The videos are to the point and easy to understand, providing a fantastic introduction to the key aspects of QuickBooks.
Secondly, they're also absolutely free. To get all this information without paying a cent would be inconceivable a few years ago.
If you're looking for something that goes into a little more detail, I'd recommend Udemy's QuickBooks Online 2023 Start to Finish. Udemy itself has a wide range of QuickBooks classes. These are all purchased individually and are often on sale.
However, if you want to learn how to use QuickBooks as well as other accounting software, a subscription to a platform might be a better option.
Ultimately, all of these classes are acclaimed, popular and legitimate. So really the best QuickBooks depend on what it is you want to learn and how you want to learn it.
While you're here, why not check out our list of the best online accountancy courses.
Best QuickBooks course reviews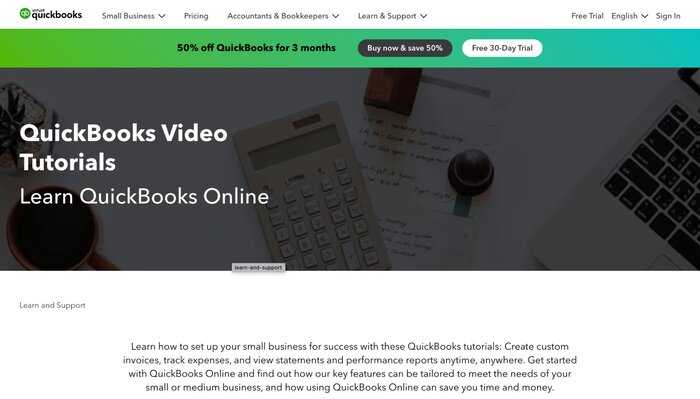 Platform: Intuit QuickBooks | Teachers: Various | Course length: 18 video lessons
My top pick is the QuickBooks Online Video Tutorials, offered by Intuit QuickBooks themselves.
These videos can be accessed on the QuickBooks website, and you get exactly the well-rounded and clearly explained introduction you need if you're new to QuickBooks.
And they're totally free. So there is no consequence to trying them out and realizing that QuickBooks either isn't for you or that you need a more in-depth tutorial.
You will learn:
The features and benefits of QuickBooks
How to manually import bank transactions using CSV files and data using Excel
Connecting your bank to QuickBooks
How to customize your invoice
Creating and sending invoices
Managing overdue invoices
Record spending
Tracking sales tax
Using the chart of accounts and reports center
Understanding profit + loss
How to add customers and add and manage suppliers
How to reconcile an account, categorize transactions and create an inventory product
Pros:
Easy to navigate and use
Key features covered in bitesize chunks
Equips you with the basics you need to get started
Clearly explained
Helpful visuals
Additional articles and materials
Made by Intuit so always be up to date
Totally free
Cons:
The robotics voice of the instructor can be a bit jarring
Best for: Anyone new to QuickBooks who isn't sure whether or not it's for them. If you're looking for software that can massively assist your personal or business accounting and QuickBooks has even slightly intrigued you, this is the place to start.
Overall: Provides all the key information and features of the site explained in succinct, bite-sized, easy-to-follow videos. By the end, you'll have a clear idea of how to get started with QuickBooks and whether or not it's for you.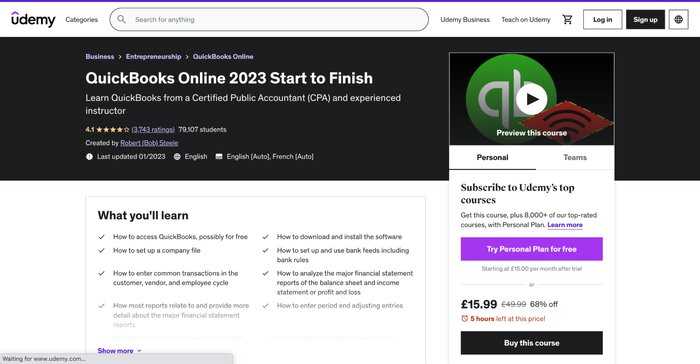 Platform: Udemy | Teachers: Bob Steele | Course length: 101.5 hours of on-demand video
This course is led by Bob Steele, who is not only an experienced user of QuickBooks but has spent most of his career in schools and adult education, figuring out the best methods of teaching.
Courses on Udemy are created, taught and sold separately from each other, and are often on sale, meaning you get great value for money.
The class has over 101.5 hours of content, so is ideal for those who really want to go in-depth with QuickBooks. Already, Mr Steele has taught over 79,000 students in this class.
You will learn:
How to access QuickBooks
Setting up a company file
Entering company transcriptions
Reconciling bank accounts and credit card accounts
Using account numbers
How to track fixed assets
Analyzing major financial statements on the balance sheet
Enter period and adjusting entries
Enter a budget and use budget reports
How to use multiple currencies
Pros:
Very comprehensive
Informative and clear teaching
Gets into the nuances of QuickBooks
Engaging visuals
Creates a strong foundation for beginners
Cons:
Some might struggle with the visuals, layout and delivery
Packs a lot of information into each lesson
Best for: Beginners who have the time and desire to get into all of the specifics of using QuickBooks.
Overall: This is a great class for any beginner who wants to properly get into using QuickBooks for either their personal or professional life. There is hours and hours of content here, so it gives you a very strong foundation for using QuickBooks. Although some might struggle with Bob Steele's teaching style, the content of this course is what propels it to the number two spot.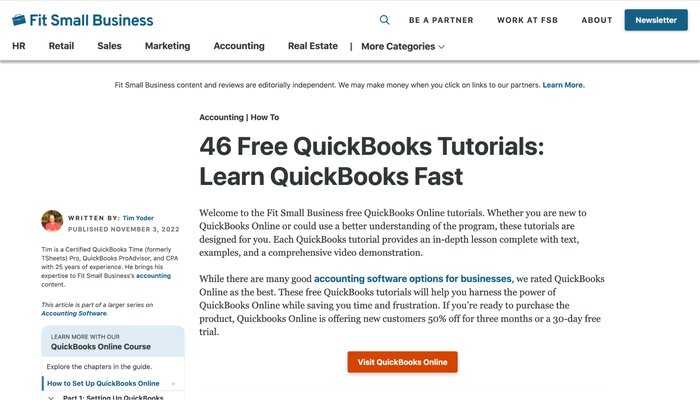 Platform: FitSmallBusiness | Teachers: Tim Yoder | Course length: 8 parts containing 6 to 7 video lessons
The fourth spot on this list is taken by FitSmallBusiness. This is a platform dedicated to helping the growth of small businesses through articles, editorials and video tutorials.
Alongside publishing articles on accounting software, FitSmallBusiness have its own courses on how to get the most out of QuickBooks.
This is led by Tim Yoder, a QuickBooks ProAdvissor with 25 years of software experience. He has a PhD and has experience teaching tax and accountancy at graduate level.
This is another free option, so again, there are no financial consequences to checking it out.
You will learn:
How to set up QuickBooks with your small business
Managing sales and income
Managing bills and expenses
Managing banking transactions
Managing business credit card transactions
Managing credit card sales
Set up and manage payroll
Reporting in QuickBooks online
Pros:
Very comprehensive, with a wide range of video lessons
Directly takes you through using QuickBooks
Step-by-step tutorial, gradually building on your knowledge
Ideal for small businesses
Experienced instructor
Combines video lessons with additional written material
Totally free
Cons:
Niche; specifically for small businesses
Best for: Small business owners looking to learn how to use QuickBooks to help them grow.
Overall: This course is free, similar to the first option, in the sense that it's totally free, very comprehensive and covers all the basics nice and clearly. It is just edged out by the fact that it's not offered by Intuit themselves and is specifically for small business owners. However, if you are a small business owner this might be you, especially given the experience of the instructor.
Platform: LinkedIn Learning | Teachers: Bonnie Biafore | Course length: 4 hours and one minute
LinkedIn is perhaps the go-to platform when it comes to business and professional networking. As a result, LinkedIn Learning, the website's educational offshoot, has become one of the biggest places for business and professional learning.
This course is LinkedIn's best QuickBooks class, and perhaps also their top offering for accounting software.
With over 60,000 users and a remarkable 4.7 rating from 3,000 reviews, this is both a popular and well-received introduction to QuickBooks.
You will learn:
What QuickBooks is and what double-entry accounting is
Adding company information
Creating bank accounts and credit cards
Set up sales tax and add services
Create and edit customers and vendors
Add and edit users
Record purchase orders and vendor bills
Work with bank accounts
Handle special cases
Review financial information
Pros:
Ideal for beginners, telling you exactly what QuickBooks and double-entry accounting are
Builds on your knowledge incrementally, with each lesson introducing a new concept
Chapter quizzes to test your knowledge
Clear instruction
Functions and features explained succinctly
Includes a certificate of completion
Cons:
Could include more practical and hands-on examples
Best for: Those looking for a shorter introduction to QuickBooks with a specific beginner focus.
Overall: LinkedIn is all about business networking, so this class is particularly ideal for beginners who want to use QuickBooks for their business or organization but aren't sure where to start. The instruction is very clear and to the point, gradually introducing the key concepts and functions. There are also quizzes and the chance for a certificate of completion.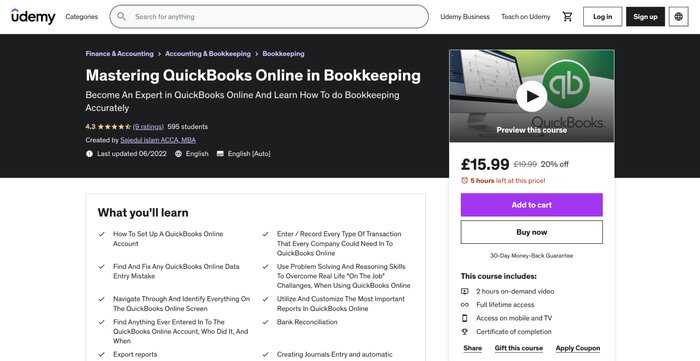 Platform: Udemy | Teachers: Mark Smolen | Course length: 4 hours of on-demand video
Halfway down the list, we find a second entry from Udemy.
This class is 4 hours long, so you could complete it all in one setting (which would be very impressive) or over a longer period. Either way, by the end you'll have a clear understanding of how to navigate QuickBooks.
The lessons are taught by Mark Smolen, who has two decades of experience in computerized accounting. If that doesn't convince you that you're in safe hands, this course has a 4.5-star rating from over 7,000 reviews.
You will learn:
How to set up an account
Enter and record the types of transactions your company will need
Find and fix data entry mistakes
Overcome "on-the-job" challenges
Navigate the QuickBooks online screen
Utilize and customize reports
Manage entries into the account
Pros:
Clear and to the point
Introduces fundamentals
Ideal for beginners, in terms of content and length
Very thorough content
Often on sale, so available for a cheaper price
Cons:
A few typos and terminology mistakes
Best for: Anyone new to QuickBooks looking for a concise but in-depth introduction.
Overall: Given his over twenty years of experience, Mark Smolen is the ideal person to be teaching you about QuickBooks. This can be seen through his clear instruction of all of QuickBooks' key functions, which will give beginners the fundamental understanding they need to use the site.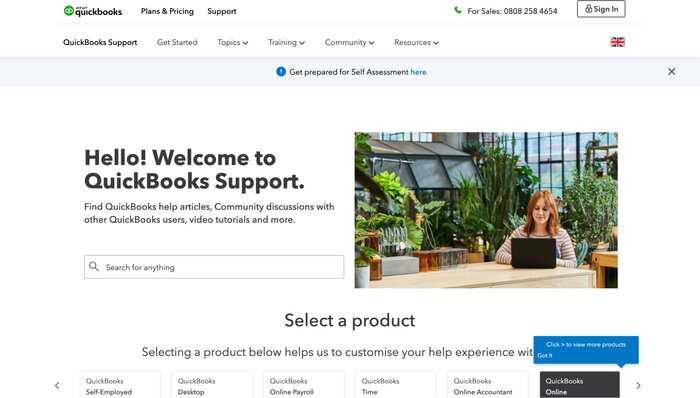 Platform: Intuit QuickBooks | Teachers: Various | Course length: N/A
This next choice is a little different. Here, we have Intuit making their second appearance on the list.
However, rather than being a specific course, this option is the QuickBooks support page. Here you can find all kinds of information on how to maximize your use of QuickBooks
You might like to think of this one as an extension of our first option.
You will learn:
Account management
Advanced accounting
Bank management
Expenses and vendors
Invoices and payments
Reports
Sales and customers
Taxes
Pros:
Easy to access and navigate
Includes a range of teaching, including articles and online forums
Covers key topics that you might be struggling with
Allows you to be very specific with what you want to learn about
Offered by Intuit, so information should be up-to-date
Free
Cons:
Not an actual course, but contains a lot of similar content
Can be a little overwhelming
Best for: Any users of QuickBooks who want to learn more about a specific topic, or anyone who is struggling with an aspect of QuickBooks in another course
Overall: This is a great option if you want to supplement your learning about QuickBooks. Intuit has a massive range of articles that covers virtually everything you need to know about QuickBooks. There are also online forums where you can get in touch with other users, or even directly contact Intuit. It is also totally free. So if you're struggling with another class or just an aspect of QuickBooks, check this one out.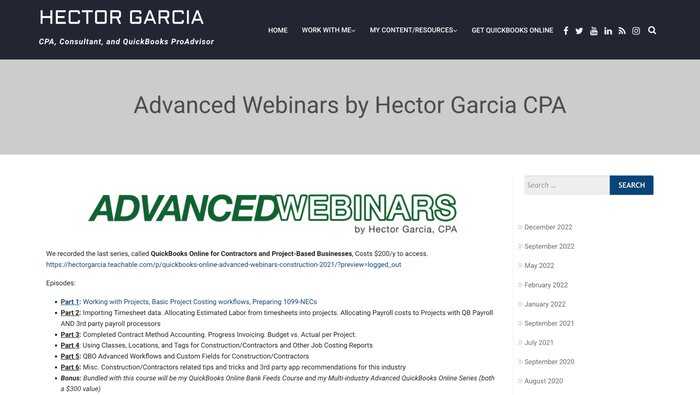 Platform: Hector Garcia.com| Teachers: Hector Garcia | Course length: 3 sets of different professional courses, which range from 6 to 8 parts
Hector Garcia is a Certified Public Accountant with an MSc in tax and finance. He's also been featured on the CPA Practice Advisor's 40 Under 40 List and has been ranked in the Top 100 Most Influential People In Accounting.
His classes frequently feature in 'best of' lists for accounting and QuickBooks. Hardly surprising given his credentials.
The courses listed here are in the advanced section of Hector's own website. They include QuickBooks Online for: Contractors and Project-Based Businesses; Manufacturers and Wholesalers, and Accountants supporting multiple industries.
You Will Learn:
How to work with projects
Importing timesheet data
Completing contract method accounting
Using classes, locations and tags for construction/contractors
QBO advanced workflows
Construction/contractor-related tips
Inventory workflow basics
Organizing and importing inventory items
Multiple units of measure, bill of materials, inventory assembly and sub-assemblies
Advanced manufacturing workflows
Advanced inventory topics
Job costing and construction accounting
Real estate accounting 
Pros:
Advanced topics, rare for an online course
Experienced and knowledgeable instructor
Up-to-date content
Specific lessons for different types of industries and businesses
Additional content, including YouTube, podcasts etc. on the website
Courses catered to different needs and types of user
Cons:
Best for: More advanced users of QuickBooks, who utilize it in the day-to-day. Particularly contractors, manufacturers and accountants for multiple businesses
Overall: Hector Garcia is clearly one of the most experienced instructors on this list, so these webinars are very high quality. It is also nice to see lessons catered to advanced students, as difficult topics can be ignored by e-learning platforms given that they are harder to teach. Hector Garcia confronts this head-on.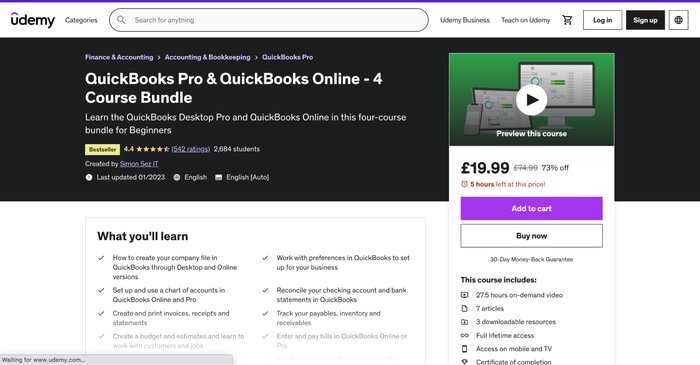 Platform: Udemy | Teachers: Simon Sez IT | Course length: 27.5 hours on-demand video
This is the final entry for Udemy. It is actually a bundle of four courses, so you get a lot of content.
This class is led by Simon Sez IT, who has been teaching online since 2008. They have taught over 600,000 students on Udemy alone, and have a 4.5-star rating from over 99,000 students.
This class only has 2,000 enrolled, but given the depth of its content, and Simon Sez IT's track record, it's bound to grow.
You will learn:
Getting started
Company files and customizing company files
Customers
Sales transactions
Products and services
Banking
Loans
Forms and customizing forms
Reporting
Sales tax
Payroll
Mail merges
Creating budgets
Reminders, alerts, automated reminders
Projects
Vendors
Pros:
With four courses in one, covers a load of ground
Goes over QuickBooks 2021, 2020, Online and advanced
Includes content for more advanced and intermediate learners
Very clear and well-paced instruction
Helpful visuals in each video
Additional resources and downloadable materials
Cons:
Can be difficult to follow for newer users of QuickBooks
Introductions get a little repetitive
Best for: Small business owners and freelance bookkeepers looking for a deep dive into QuickBooks.
Overall: This class is a very comprehensive one, covering a lot of ground with over 27 hours of on-demand video. It is ideal for small business professionals who want to use QuickBooks to enhance their accounting. This course is also great for more experienced QuickBooks users, as it covers advanced topics, which is sometimes rare for online lessons.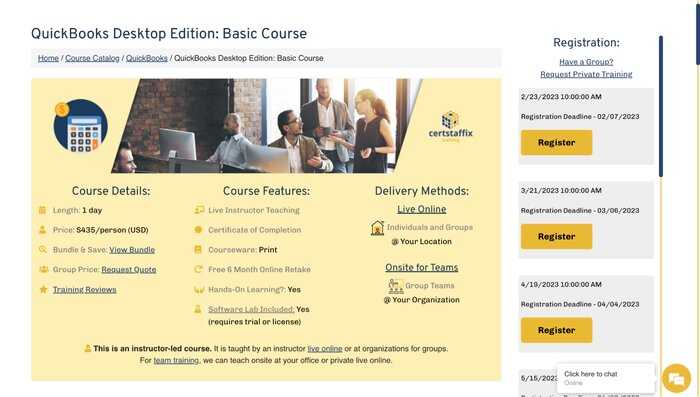 Platform: Certsaffix | Teachers: Various | Course length: One day
Our penultimate spot does things a little differently. Certstaffix is a platform designed for both individuals and businesses.
Although it does have some self-paced courses, this QuickBooks class is completed within one day and taught live online. There is even the option for onsite training.
So, if you're looking for your team to get equipped with QuickBooks all at the same time, pace and place, these could be the lessons for you.
You will learn:
Getting started with QuickbBooks
Creating a QuickBooks company
Using the Chart of Accounts
Working with and managing different types of list
Setting up inventory
Creating product invoices
Invoices for services
Processing payments
Working with bank accounts
Entering and paying bills
Handling expenses
Pros:
Great for teams and groups to learn QuickBooks
Covers a lot of content in just one day
Live teaching, so the chance to interact with the instructor
Hands-on learning and tasks
Certificate of completion
Bundle and save option for teams
Cons:
Quite expensive (the most expensive course per user on the list)
Not ideal for single users
Best for: Managers and teams who want to gain an understanding of QuickBooks in one full day of learning.
Overall: Online courses are sometimes derided for missing the interactive element of teaching. But the live component and hands-on lessons offered here more than fulfill that role. This class is ideal for teams and groups who want to incorporate QuickBooks into their projects.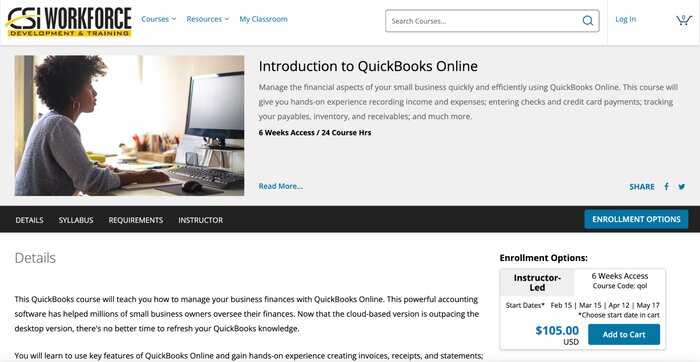 Platform: CSI Workforce | Teachers: Scott Paxton | Course length: 24 hours, with 6-week access
Our final course is offered through the College of Southern Idaho, an established institute of higher education institution.
CSI Workforce offers hands-on classes, many of which are designed as preparation for more in-depth classes at the college's learning labs. So this is a great option if you want to take your online accounting further.
This class is led by Scott Paxton, a Master's graduate and Certified Public Accountant with experience in banking, public accountancy and college instruction.
You will learn:
Accounting basics
Chart of Accounts
Centres and lists
Bank accounts
Recording expenses
Paying bills
Credit cards and loans
Recording income
Invoices and estimates
Billable expenses and customer credits
Sales taxes and reports
Pros:
Beginner friendly, no prerequisites required
Gives an overview of accounting generally as well as QuickBooks
An experienced instructor, both in terms of accountancy and teaching
The opportunity for both self-paced and instructor-led classes
Hands-on learning
Interactive teaching
Offered as part of a university, so very credible
Cons:
Expensive
You have to enrol on the instructor-led classes at a specific time
Best for: Anyone new to QuickBooks who wants to get equipped with both a knowledge of the software and of accounting generally.
Overall: My last pick is an ideal option if you want to get started with accounting, and want to use QuickBooks as your introduction. You will be taught by an experienced instructor in a series of hands-on lessons that cover all the fundamentals. There is also a chance for interactive, instructor-led lessons. This course is offered by the College of Southern Idaho, so you can expect all of the above to be of a high caliber.
What are the advantages of taking a QuickBooks course?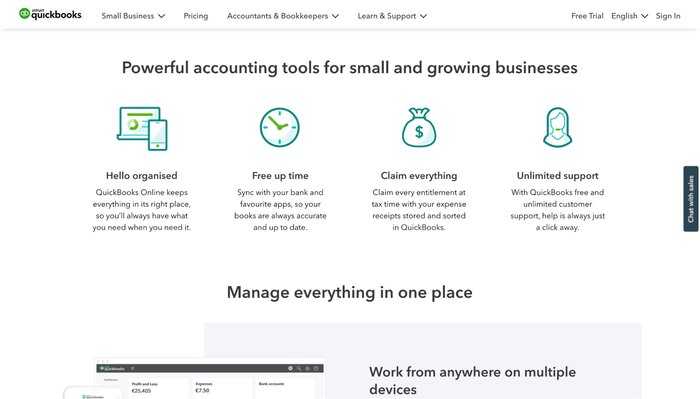 There are several advantages of being able to use QuickBooks, including:
Uploading transactions from your bank account
Managing your income
Controlling your expenses
Accessing your financial data from your phone or computer
Fulfill tax obligations
Availability of up to 30 users on one file
More than one company file
There are also advantages to taking a QuickBooks course online:
Learn wherever you want, whenever you want
You can combine different classes and materials
Easy to switch other to QuickBooks to test out what you've just learnt
Access to top instructors from across the world
Able to engage with an online community of learners and users
Buyers guide: what to look out for
With so many choices, it can be hard to know what to look out for when selecting the best QuickBooks course for you.
So here's a helpful buyers guide to look out for:
Positive reviews and feedback from both users and sites like Learnopoly
The credentials of the instructor
How long the course is and what each lesson will teach you
Any additional materials, such as articles and visual aids
What kind of level does the course focus on i.e. beginner, intermediate etc.
How many people are enrolled
Is there any free trial or refund available?
How much does it cost?
The prices on this list range from absolutely free to $435.00.
There are a couple of differences in how courses are priced. For example, some classes are sold individually. This is the case with Udemy.
Each course is created and then sold separately, so if you're only looking to learn QuickBooks this might be a better option for you. This is particularly the case with Udemy as their classes are often on sale.
However, other options on this list are offered as part of a subscription service, such as LinkedIn Learning. This means you pay either monthly or annually for access to a range of content on the site.
So, if you're looking to learn about similar accounting software, or more general business and professional tools besides QuickBooks, this might be the best option.
Finally, it goes without saying that learning for free is a remarkable thing that might not have been possible without the internet.
However, some of the more expensive courses on the list do really go into the depth and detail of how to use QuickBooks, so really it depends on what you're looking for.
How long does it take to learn QuickBooks?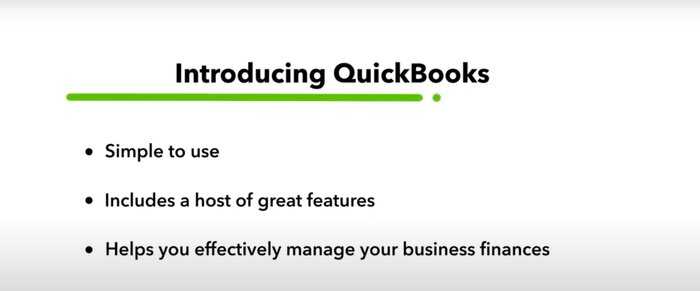 The course length on this list varies from 4 hours to 101.5 hours.
However, this does not mean that you will be able to 'learn' QuickBooks in this space of time.
Some courses have additional materials, such as articles and downloadable resources, which you can get through at your own pace.
You might find that a particularly tricky concept is enhanced by these materials, so it could be worth spending some time going over.
Also, you'll need to allocate some time for personal practice, where you try out QuickBooks for yourself and have a go at using the concepts you've learnt in your lessons.
So the time it takes to learn QuickBooks really varies.
Conclusion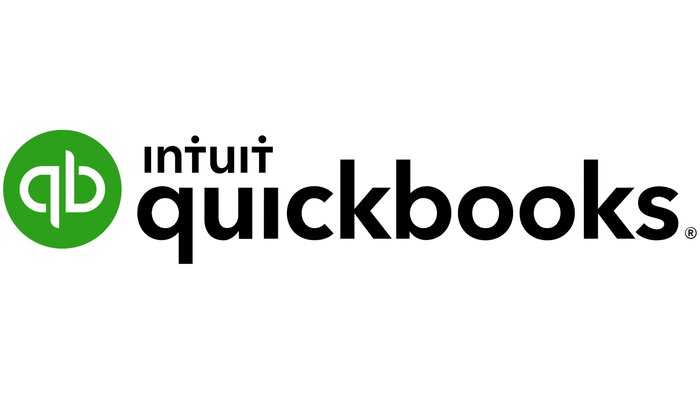 Overall, my top pick for the best online QuickBooks course is QuickBooks Online Video Tutorials offered by Intuit QuickBooks.
This is a rare example where lessons on how to use a specific software are offered by the platform itself. This means that the content is always up to date and covers all the essentials.
It is also absolutely free, which is quite remarkable, especially when so many courses on this list can be quite expensive. This means there are no consequences to trying it out.
If you're new to QuickBooks, this is the place to start.
For something that goes into a little more detail, check out Udemy's QuickBooks Online 2023 Start to Finish. This course really gets into the specifics, with over 101.5 hours of content. Over 79,000 students have used these lessons to master QuickBooks.
Udemy's classes are all sold individually and are often on sale, so you can get them for much cheaper than the original price.
However, if you're looking to learn about QuickBooks alongside other finance and accounting software, perhaps a subscription service is more suited for you.
LinkedIn Learning offers a monthly and annual subscription, which grants you access to all the courses on their site, including their QuickBooks Online Essential Training Course.
Ultimately, each option on this list is unique in its own way and has something to offer. Hopefully, this article has helped you find the best online QuickBooks course for you.
Best QuickBooks Online Courses: FAQs
How much does a QuickBooks course cost?
The prices on this list range from absolutely free to $435.00. 
How long do QuickBooks courses take?
The course length on this list varies from 4 hours to 101.5 hours.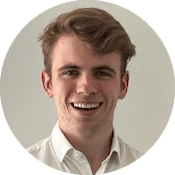 Charlie is a student reading politics at King's College London. He is also a passionate musician with over 14 years of experience. In his free time, he also enjoys cinema, long-distance running and learning new things.