From horoscopes and tarot, to birth charts and forecasting, astrology has long been admired and pored over by diviners and laymen alike.
With the popularity of astrology in recent decades, there's no shortage of online resources, courses, and even certifications out there. Because of this, it can be hard to know which sources are worth your attention.
That's why I've searched the web for the best online astrology courses to help you cut through the noise and find the right class for you. Plus, there are so many specialty courses out there – like specific sign-readings, astrological herbalism, and more.
Of course, it's also important to consider your own skill level and interests. So, I've selected a mixture of courses based on skill set, prerequisites, special interests and more. All in all, hopefully, there will be something for you!
With that being said, let's get started:
What is the best online astrology course?
My top picks for the best astrology courses are:
Out of these, my number one pick is Udemy's 'Astrological Forecasting for Everyone'. This is because the course is led by renowned astrology teacher Alexander Kolesnikov and has a 4.8 rating. Along with this, the class covers over seven hours of research-backed teaching and gives you access to 100+ downloadable resources.
So, with this in mind, 'Astrological Forecasting' is definitely worth the watch. Plus, it's on Udemy, which is a trusted site with visible student reviews on every course. Udemy also offers lifetime access, which makes it great value for money, and offers expert knowledge at a fraction of the price.
An alternative would be Skillshare's 'Astrology 101 – Read People Like a Pro!'. This is a much shorter course than Kolesnikov's, clocking in at just under an hour. But, it still packs in a ton of useful information and is particularly helpful for newcomers.
If you're stepping into the world of astrology and want to try out a quick 'crash course', Elena Sakopoulos 'Astrology 101' is an excellent choice to make without committing too much time to a new discipline. It's also a fantastic springboard into other, more specific classes, like 'Understanding Your Sun Sign'.
Ultimately, though, the best course for you will be the one that suits your interests, learning style, and needs. So, having done my best to cover a range of specific and general astrological topics, hopefully there will be something for you!
Read the mini review below to get the full details:
Best Astrology Courses Reviews
1. Astrological Forecasting for Everyone (Udemy)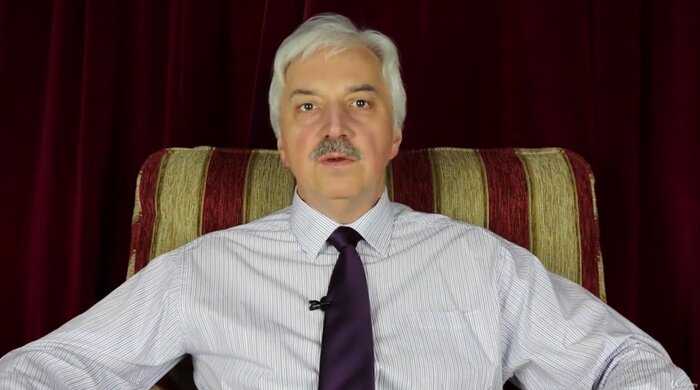 Platform: Udemy | Teacher: Alexander Kolesnikov | Course length: 61 lectures totalling 7 hours and 40 minutes
With a background in science and engineering, Alexander Kolesnikov surprised everyone by becoming a full-time student of astrology and numerology. Lecturing in different cities and authoring best-selling books, such as Moon Sign, Kolenikov is constantly seeking to help others appreciate astrological knowledge.
You'll learn to:
Memorize the zodiac sequence
Understand the astrological houses
Create and interpret a natal chart
Approach short-term and long-term forecasting
Speak confidently about the different planets and their representations
Pros:
Loaded with detailed information and extra materials
Thorough teaching led by an established researcher
Great for beginners and intermediate learners
Encourages active engagement with quizzes and coursework
Cons:
Some students found the course slow-going
No opportunity for 1-1 or Q&A
Who it's for: This course is designed for students with little to no prior knowledge of astrology. So, it's suited to complete beginners and explains all concepts thoroughly and with no assumed experience.
Overall: Kolesnikov's class presents astrological forecasting in a way that's easy to understand and accessible for all backgrounds. He avoids unnecessary jargon and breaks complex information into a digestible format.
2. Astrology 101 – Read People Like a Pro!  (Skillshare)
Platform: Skillshare | Teacher: Elena Sakopoulos | Course length: 10 lessons totalling 41 minutes
Elena Sakopoulos is a Chicago-based astrologer keen to share how astrology transformed her life and relationships with the world. As she believes, understanding your own (and others') astrological charts is a way of unlocking knowledge and understanding those around you.
You'll learn to:
Interpret an astrological birth chart
Learn about personality traits and their connection to the stars
Understand the basics of the planets and zodiac signs
Determine placements, houses, and aspects
Analyze astrological impacts on life paths
Pros:
A great quick-fire course for learning basics
Step-by-step birth chart interpretation
Free recommended resources
Distills complex information
Cons:
Shorter than other courses
Can be a bit fast-paced
Who it's for: This class is designed for anyone with an interest in reading astrological birth charts or simply finding out more about astrology. As Sakopoulos outlines, the course is suited to both hobbyist learners and those looking for a career in astrological teaching.
Overall: A short but well-rounded beginner's class that breaks down the basics of astrological birth charts. You'll also learn about some fundamentals, such as planets, houses, zodiacs, and aspects. Plus, there's a two-part homework assignment, which encourages you to put your teachings into practice.
3. Understanding Your Sun Sign: A Study of the Sun's Role in Astrology (Skillshare)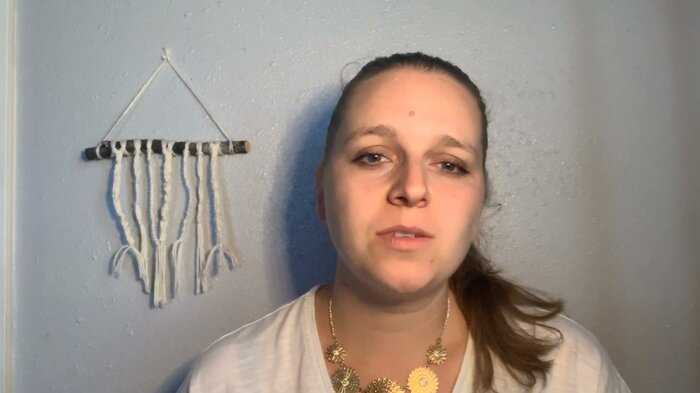 Platform: Skillshare | Teacher: Ashley Krout | Course length: 6 lessons totalling 17 minutes
With 2,000+ students on Skillshare alone, Ashley Krout hosts several classes focused on astrology and magic, and brings this Sun-specific course to help you understand some of its long-ranging influences.
You'll learn to:
Understand the Sun's role in astrology
Find your sun sign
Describe the 12 zodiacs and their relation to the sun
Work through your ego with sun-focused journaling
Develop a deeper sense of self and understanding
Pros:
Helpful explanations of horoscopes
Sun sign-specific teaching
Suited to all levels
Strong presentation of how to tune into signs' energies
Cons:
One of the shorter courses on this list
Less generalized knowledge (Sun sign-specific)
Who it's for: While a good basic understanding of astrology or signs is helpful, Krout does market this course to complete beginners with no prior knowledge of astrology. That being said, it does focus on the sun signs and is subsequently less of a 'big picture' introduction.
Overall: A short but detailed class covering the sun signs in depth, as well as the Sun's wider influence in astrology. You'll also be given hands-on tasks, such as Sun-based journaling, in order to help work through and understand aspects of your own personality.
4. Modern Astrology – Advanced Astrology (Udemy)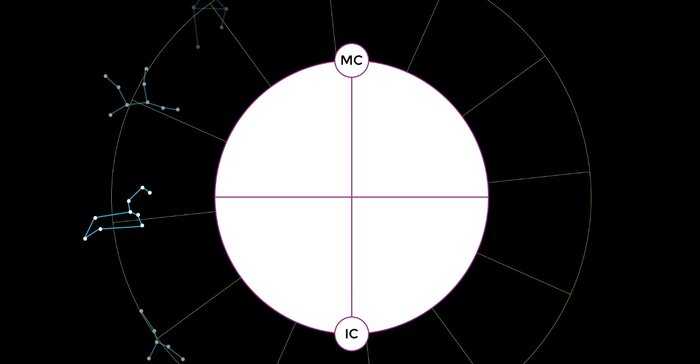 Platform: Udemy | Teacher: Damian McKinnon | Course length: 18 lectures totalling 2 hours and 1 minute
Damian McKinnon is an astrology mentor and highly-rated Udemy instructor, with 7,000+ students to date. Despite his IT background, he's always felt drawn to spirituality and found himself returning to astrology decades later. Now, he aims to share it with a wider audience.
You'll learn to:
Understand the different House systems
Interpret and work with 'Interception'
Comprehend the logic of how the chart is built
Determine your personality type from horizons and quadrants
Gain new tools for interpreting astrological aspects
Pros:
Excellent detail and holistic teaching
Specially designed for more advanced students
Great resources for further learning
Enjoyable and well-structured course content
Cons:
Less suited to beginners
Best as a follow-on from McKinnon's last course
Who it's for: As the title suggests, this class is geared toward more advanced astrology students who have a sound knowledge of signs, houses, planets, and major aspects. This course builds upon McKinnon's previous class on natal astrology and goes deeper into more advanced chart readings.
Overall: A consistently well-rated course on Udemy and one of the more in-depth advanced classes out there, this is my top choice for more advanced astrology learners. Plus, because the landing page lists all the desired prerequisites and course syllabus, it's easy to determine if this course is a good match for you.
5. Fully Accredited Astrology Foundation Certificate Course (Udemy)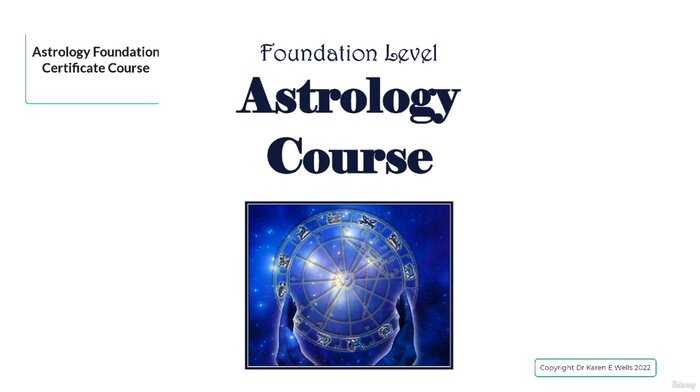 Platform: Udemy | Teacher: Dr Karen E Wells | Course length: 13 lectures totalling 57 minutes
With over 150,000 students, Dr Karen E Wells is a best-selling instructor with 150+ courses on Udemy. She specializes in Complementary Therapies and has been working with clients and students since 2000. Plus, she's a published author, with two best-selling healing and therapy publications to her name,
You'll learn to:
Understand what astrology is
Discover the sun signs and rising signs
Comprehend what astrologists mean by 'aspects'
Gain a better understanding of yourself through the planets and houses
Read and analyze birth charts
Pros:
Highly informative and helpful course
Actionable advice for reading and interpreting natal charts
Easy-to-follow course content
Printable manual to follow along with
Cons:
Might be too basic for some
Sound quality sometimes drops
Who it's for: This course is targeted to anyone interested in astrology, and no background experience is needed. You might already have some hobbyist knowledge, or even be a current student, but the class is open to all and stays away from complex jargon.
Overall: An in-depth hour-long course, which is ideal for beginners who want a glimpse into how astrology works. This class is a wonderful foundation level course that can lead into more advanced or specific learning, and the extra resources are particularly helpful to aid birth-chart analysis.
6. Deep Dive into the Planets in Astrology (Udemy)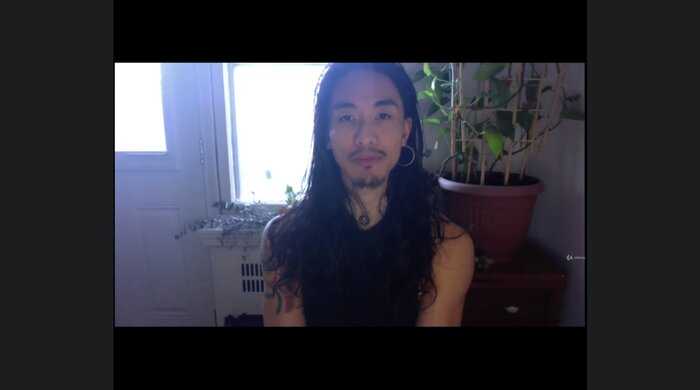 Platform: Udemy | Teacher: Oak Kalawakan | Course length: 14 lectures totalling 4 hours and 21 minutes
Oak Kalawakan is an astrologer with 7+ years' practice and is fully certified as an Horary Practitioner. He even founded his own astrology school, which focuses on astrology for healing and liberation. In his courses, he aims to teach astrology in a way that's personable and easy to understand.
You'll learn to:
Understand and describe the 10 planets used in Western astrology
Decipher planetary interactions with the 12 zodiac signs
Gain insight into planetary relationships
Comprehend the relations between the self and the cosmos
Speak confidently about what each planet represents
Pros:
Well-presented information
Strong attention to the different planets
Interesting and enjoyable course content
Easy-to-follow class structure
Cons:
Could benefit from some downloadable material
Some concepts could be too complex for beginners
Who it's for: In my opinion, this class is less suited to complete beginners and is definitely more of an intermediate course. You're expected to have an interest in human psychology and, preferably, some basic knowledge of astrology.
Overall: A generous course that goes into a lot of detail about planetary relations and astrology's influence on personality and human nature. Some concepts are less beginner-friendly, though, so having some foundational astrology knowledge is desirable.
7. Easy Astrology for Beginners – Learn to Read the Natal Chart (Udemy)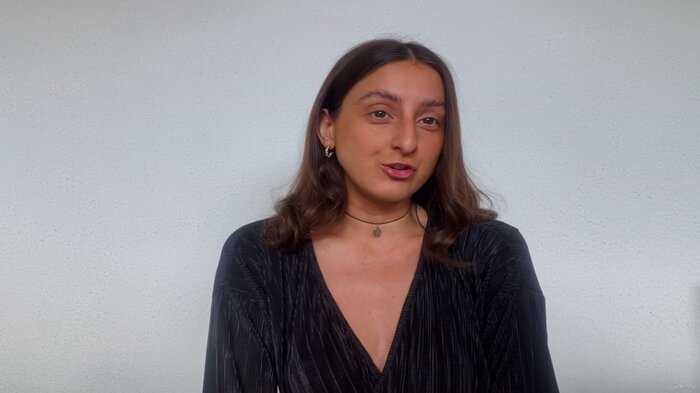 Platform: Udemy | Teacher: Emily Reho | Course length: 55 lectures totalling 6 hours and 33 minutes
Emily Rehois experienced in a number of astrology-based practices, including tarot card reading, tantra, and energy work. She's created this course to help the everyday learner understand astrology in a simplified and intuitive way.
You'll learn to:
Confidently interpret the planets, signs, and houses
Understand the key birth chart elements
Gain a glimpse into the 'aspects'
Describe what the planets mean in each sign
Comprehend elements, modes, and polarities
Pros:
Clear and easy-to-follow teaching
Suitable for all levels
Well-structured and presented course material
Breaks down difficult information
Cons:
Specifically focused on birth-chart reading
More advanced students might not get as much out of the course
Who it's for: Emily Reho dedicates her course to anyone interested in astrology. So, if you're an aspiring astrology student or even casually curious, this course is for you.
Overall: One of the longer Udemy courses on this list, Reho's course is concise and packed with helpful information. While it's focused on natal chart readings, it does cover a lot of introductory ground in order to build up to this. Reho's teaching is also notably easy to understand and she does a great job of breaking down difficult concepts.
8. Astrology Diploma Course (Centre of Excellence)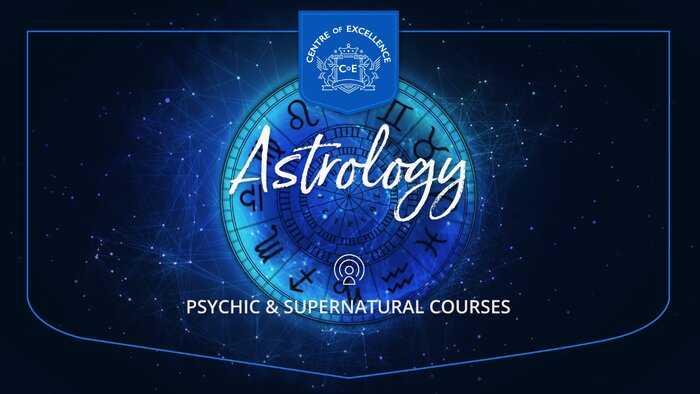 Platform: Centre of Excellence | Teacher: Various | Course length: 16 modules, self-paced
Centre of Excellence's Astrology Diploma Course is a certified class composed of 16 modules. While the course is self-paced, you're looking at 50-150 hours to complete it in full. Like many of its courses, the Astrology Diploma Course is specialized and led by industry experts.
You'll learn to:
Understand astrology's history and development
Describe the zodiac signs and how planets affect them
Relate the wider cosmos to the impact on the individual
Read and interpret birth charts and horoscope
Become more self-aware through natal chart analysis
Pros:
Fully accredited online course
Study group access
Payment plan options available
Thorough attention to theory, history, and practice
Cons:
Lack of 1-1 teaching
Accreditation is not internationally recognized
Who it's for: This course was made for both newcomers with no astrology background and those who wish to refresh their previous knowledge. You'll learn about astrology's history and developments throughout time, as well as reading and interpreting birth charts and horoscopes.
Overall: A meaty course that looks at astrology through a wider lens. You get to see its developments and interpretations throughout history, some of the stigma surrounding it, and how it has evolved to the present day. The course is also practical and has you studying birth charts and horoscopes early on.
9. Medical Astrology in Herbalism Diploma Course (Centre of Excellence)

Platform: Centre of Excellence | Teacher: Various | Course length: 10 modules, self-paced
Another of Centre of Excellence's astrology-based courses, this class is focused on herbalism and is another accredited course. Through the course, you'll gain a better understanding of medical astrology and how to use different herbs.
You'll learn to:
Explore the links between planets, people, and the healing properties of plants
Understand various theories behind medical astrology and herbalism
Assess people constitutionally and choose the best herbs for their needs
Help yourself and others through a holistic understanding of herbal medicine
Identify patterns that are reflected in the universe, nature, and the self
Pros:
A specialist course that combines medical astrology and herbalism
Comprehensive theories and explanations given
Learn to assess yourself and others and put teachings into practice
Use the five elements in a number of healing processes
Cons:
A niche interest that might not be for everyone
Perhaps too advanced for beginner-level learners
Who it's for: This diploma course is best suited to those with some background knowledge in astrology and/or herbalism. It's a specialist course that combines the two disciplines for enhanced holistic understanding. So, some foundational understanding is desirable.
Overall: A thought-provoking class that united two main disciplines in a complementary way. While the course covers a lot of history and theory, it is a practical course that aims to help you to treat others and improve your own well-being through plant- and element-based treatments.
10. First-Year Astrology Certification Course: Ancient Astrology for the Modern Mystic (Nightlight Astrology)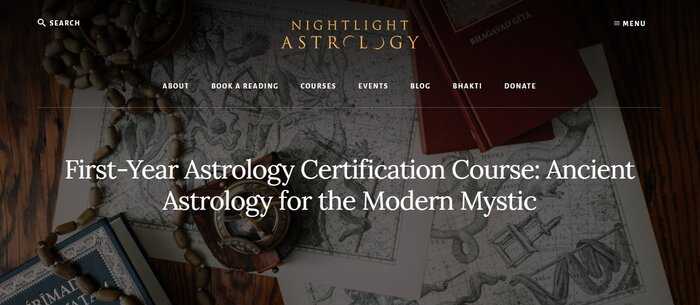 Platform: Nightlight Astrology | Teacher: Adam Elenbaas | Course length: 42 classes, six months
Adam Elenbaas opened his own practice in 2010, and has since completed 10,000+ birth chart readings and led over 2,000 students through his programs. In this 12-month course, you'll get to grips with the philosophy of astrology, Western history, psychology, and more.
You'll learn to:
Gain a clearer picture of astrology throughout history
Understand astrology's mystical roots
Confidently describe the roles of karma, fate, and free will
Read charts and develop your interpretive arsenal
Analyze both new and established case studies
Pros:
Online webinar teachers led by Elenbaas and guest teachers
Interactive group forum discussions
Year-round support from tutoring staff
Extra resources and bonus lectures
Cons:
More expensive than other options on this list
Group-based (might not be a con for some)
Who it's for: This course is designed for anyone who is interested in learning astrology but doesn't know where or how to begin. As a first-year course, this packs in a lot of foundational information and presents it in a way that's easy to understand.
Overall: A professionally-led course that's suited to complete beginners. These classes will teach you the key words and concepts needed to feel confident in practicing astrology. By the end of the course, you'll have a well-rounded understanding of astrology's history, as well as being able to put the teachings into practice.
What are the advantages of taking an astrology course?
Simply put, if you have the interest, there are many advantages to taking an astrology course! Such as:
Learning a new field of inquiry that can lead to a new career
Better understanding yourself, the universe, and those around you
Improving relationships and enhancing your understanding of different personalities
Finding a new self-care hobby that keeps you centered and in control
Gaining a healthier mindset and body, such as through medical astrology
Buyers guide: what to look out for in an astrology course
Choosing the best astrology course for you can be difficult. This is especially true when there are so many different specialties out there. But, as a guide, I'd recommend considering the following points before making a choice:
Teacher experience – if you're going to be spending time and money on a course, you want to make sure the instructor has the knowledge and experience to know what they're talking about. Plus, it's not just about knowing the information – you also want them to present it in a way that's easy to understand
Develops skills – generally speaking, a course won't just teach you one thing. Instead, it'll give you a foundation to build upon or enhance your current toolkit. The best courses will encourage further learning and prompt you to take your skills further
Practical results – astrology is the kind of subject that reflects itself in your daily life. Whether it's with your relationships, career, or personal care, you should be able to use astrology to better understand your relationships with others and yourself. This is especially true if you're using astrology from a healing perspective
Syllabus and skill level – you want to make sure that the course you're investing in is right for your interests, needs, and skill level. So, if you're a complete newbie, an advanced astrology course probably isn't going to give you much gain
Price – of course, you want to make sure the course you choose is within your budget. But, it's also worth considering the value you'll get out of a class. For example, if a course is twice the price but led by a teacher with 10x the experience, this could generate more value in the long run
How much do online astrology courses cost?
The courses on this list vary from around $25 to $1,299! The pricing depends on the instructor, course length, benefits (like certifications), and more. Some platforms, like Nightlight Astrology and Centre of Excellence, also offer payment plans so you can spread the costs.
The most expensive on this list is Nightlight Astrology's 'First-Year Astrology Certificate Course'. This is partly because it comes with an end-of-course certificate, but also because it's spread out over 12 months and is led by several professional instructors.
In comparison, a cheaper course would be Emily Reho's 'Easy Astrology for Beginners'. This is the lowest-priced at $25 but also clocks in at six hours compared to Nightlight's year-long course! So, ultimately, the cost depends on what you're looking for and how much you're willing to invest.
Luckily, with platforms like Udemy and Skillshare, there are completely transparents reviews so you can get a good feel for other students' opinions before you commit. Plus, with Skillshare you can subscribe to a Premium account for only $168 annually. This means you get access to thousands of courses for as long as your subscription is valid.
For a more detailed look at Skillshare, see here.
How long does it take to learn astrology?
As with most disciplines, astrology takes many hours of study, revision, and practice. The courses on this list vary in length from under an hour to over a year! And, there are often additional resources or coursework to complete in order to pass.
While a general rule is to take the number of course hours and multiply by five (to account for practice hours), astrology is such a vast branch of knowledge that learning never really stops. So, it's worth thinking about what your end-goal is and what you need to get there.
How do we rank our results?
Simply put, I've ranked these results according to which courses I believe to be the best. Inevitably, this is subjective. But here's what I consider:
Teacher experience
Provides transferable skills
Has a strong, varied syllabus
Is well taught and explained
Student feedback
Production quality
Overall impressions
Where possible, I take these courses in order to determine their quality. But, where this isn't possible, I research to ascertain student feedback, course syllabus, and overall impressions.
Conclusion
With the amount of platforms and courses that are out there today, choosing the right course for you can be daunting. But, the good news is, you're not short of options when it comes to learning astrology online.
In sum, my top pick is Udemy's 'Astrological Forecasting for Everyone'. This course is one of the most comprehensive astrology courses out there and while it's led by a professional, it's accessible and easy to follow for even the most novice of learners. Plus, its 4.8 rating and 5,000+ satisfied students speaks for itself!
But, of course, there are plenty of other options that might be better suited for you. Skillshare's 'Astrology 101' is my second pick. While it's one of the shorter courses on this list, Sakopoulos distills some otherwise complex information and presents it in a way that's clear and easy to understand.
Besides, if you opt for a Skillshare subscription you can access Sakopoulos' course and other astrology (or other!) classes, like 'Understanding Your Sun Sign', which is a great intermediary course to follow on with.
Of course, the best course for you will appeal to your interests and will also fit into your lifestyle. For example, if you're ready to go back into full-time learning with a subject you love, Nightlight Astrology's 'First-Year Astrology Certification Course' could be the one for you!
All in all, though, I hope this article has provided some clearer insight into the options out there. So, hopefully, it helps you to decide which astrology course is right for you.
And while you're here, why not check out our list of the 10 best online Numerology courses.
Astrology course frequently asked questions
How much does an online astrology course cost?
Prices vary from $25 to $1,299. This depends on teacher experience, course length, and the syllabus.
How long does it take to learn astrology online?
The courses on this list vary between half an hour and 12 months! But, you should also account for study time.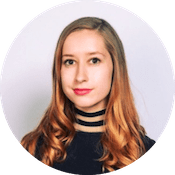 Rebecca graduated from King's College university with a first class honours in English Language, followed by a Masters' Degree in Eighteenth Century Studies.